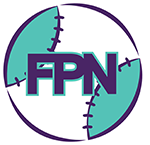 Fastpitch News
Group: Admin
Joined: May 18, 2013 5:19 pm
Title:
Active Member
Admin
Member Information
About Me
Fastpitch News (FPN) is dedicated to covering the sport of Women's Fastpitch Softball. FPN provides news, analysis, opinions and coverage of College, High School, Professional and International Fastpitch leagues and organizations.
Last Active
August 21, 2017 7:26 am
Timezone
America/New_York
Welcome to Fastpitch Talk a social place for FPN Members.