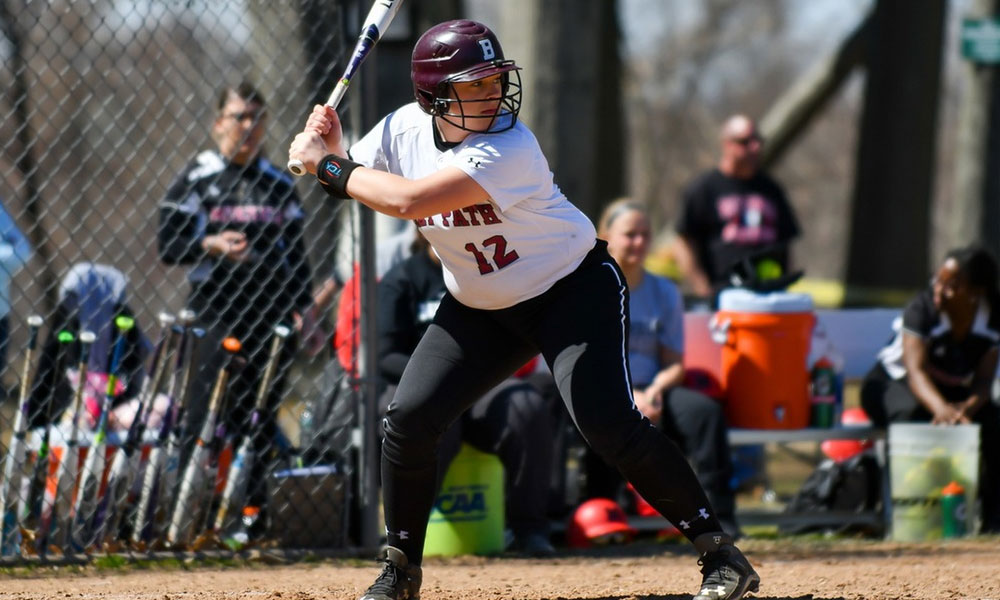 Fastpitch News has released its 2017 FPN NCAA DIII Pitching and Offensive All-American Selections. Below you will find our Pitcher of the Year, Player of the year and our full list of All-Americans.
Fastpitch News NCAA DIII 2017 Pitcher of the Year

Lindsey Thayer (31-7)
St. John Fisher College
Junior
Thayer had a terrific season in 2017. She helped guide them to a second place finish at the 2017 national tournament. On the year she went 31-7 with 456 strikeouts over 235.2 innings of work. She also posted a 0.62 ERA, walked just 55 and allowed only five home runs on the season. At one point this season she threw a no-hitter and perfect game in the same week.
Fastpitch News NCAA DIII 2017 Offensive Player of the Year

Lauren Vallee
Bay Path University
Junior
The Bristol, Conn native has a stellar season leading the nation in slugging percentage (1.22), total bases (129) and doubles per game (.61). Her slash line for the year was .565/.594/1.22. On the year she also had 11 home runs and knocked in 48 RBIs. Vallee only struck out once all season long.
First Team Pitchers
Lindsey Thayer, St. John Fisher
Hanna Hull Va., Wesleyan
Julie Graf, St. Olaf
Maitlin Raycroft, Texas Lutheran
Sydney Jones, Hope
Second Team Pitchers
Jessica Rozick, Penn St.-Berks
Gina Pagan, Amherst
Josie Novak, Moravian
Kayla Davidson, Millsaps
Morgan Stratton, Alma
Honorable Mention
Anna Gernant, Calvin
Jazmyn Rohrer, Westminster (PA)
Krista Flugstad, St. Catherine
Kassie Howard, Berry
Megan Potter, Wilson
Rachel Johnson, Norwich
Sara Packard, Me.-Presque Isle
Kara Deppe, Mary Washington
Cindy Connoly, Mt. St. Mary (NY)
Renae Morton, Transylvania
First Team Offense All-Americans
Lauren Vallee, Bay Path
Anna Strien, Luther
Emily Gorecki, Johnson & Wales (RI)
Patricia Riches, Staten Island
Victoria Holmes, New Rochelle
Jayme Perez, East Tex. Baptist
Mara Forsyth, Wartburg
Jenna George, St. Catherine
Leanne Collins, Salisbury
Janae Matos, Moravian
Second Team Offensive All-Americans
Kaylee Prather, Texas-Tyler
Jackie Schneider, Neumann
Carleigh Ruleman, York (PA)
Emily Nguyen, Finlandia
Mallory Klotz, Wis.-Whitewater
Jessie Hammers, Keuka
KK Stevens, Texas-Tyler
Emily Sabo, Kean
Cassetty Howerin, Va. Wesleyan
Molly Schnaubelt, Cedar Crest
Honorable Mention
Leah Brown, Mary Hardin-Baylor
Denia Bent, Finlandia
Liz Thompson, Alfred
Kristen Drobiak, Springfield
Jenna Heffner, Penn St.-Berks
Cheyenne Thompson, Texas-Tyler
Shelby Noel, Saint Vincent
Jessica Long, Averett
Julia Carpenter, Macalester
Kaitlyn Aherron, Averett