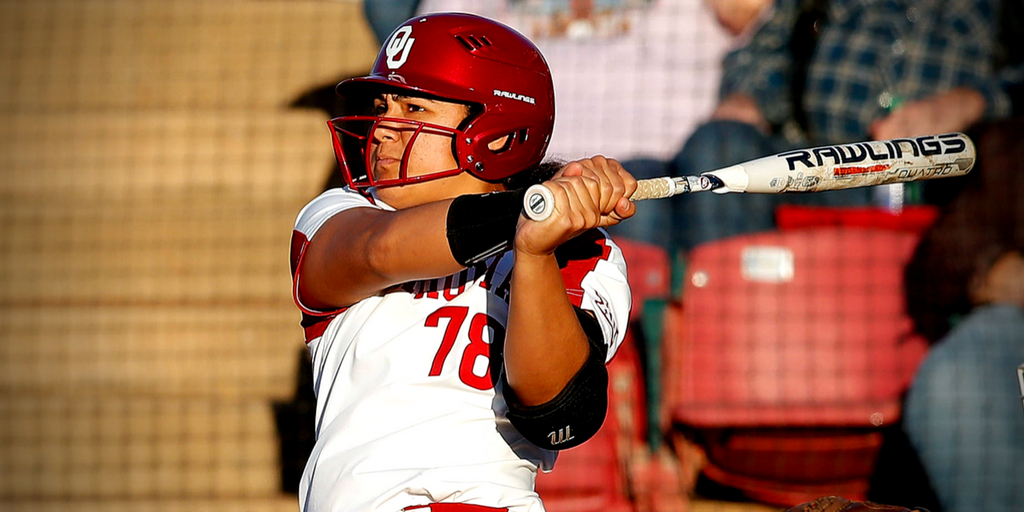 Fastpitch News has released its 2018 FPN NCAA DI Pitching and Offensive All-American Selections. Below you will find our Pitcher of the Year, Player of the year and our full list of All-Americans.
Rachel Garcia
Sophomore
UCLA
Garcia was exceptional all season long for the Bruins posting a 29-4 record with 315 strikeouts and a 1.31 ERA. She was one of the main reasons that UCLA made it to the WCWS. It should be noted that she also was a major contributor with her bat as well posting a .339 average with 11 home runs and 54 RBI's on the season.

Jocelyn Alo
Freshman
Oklahoma
Alo becomes the first freshman we name the player of the year. The Hauula, Hawaii native ended the season with 30 home runs, a .420 batting average, .549 on-base and a .977 slugging percentage with 72 RBI's.

Jocelyn Alo – Freshman – Oklahoma
Alyssa DiCarlo – Junior – Georgia
Amanda Lorenz – Junior – Florida
Meghan Gregg – Senior – Tennessee
Jessica Hartwell – Junior – Texas Tech
Ivie Drake – Senior – Georgia State
Aaliyah Jordan – Freshman – UCLA
Jessie Warren – Senior – Florida State
Lilli Piper – Junior – Ohio State
Kendyl Lindaman – Sophomore – Minnesota
Rachel Garcia – Sophomore – UCLA
Miranda Elish – Sophomore – Oregon
Paige Parker – Senior – Oklahoma
Kelly Barnhill – Junior – Florida
Megan Kleist – Junior – Oregon
Vanessa Shippy – Senior – Oklahoma State
Holly Speers – Senior – Kent State
Aubrey Leach – Junior – Tennessee
Kendyl Scott – Senior – Towson
Kristi DiMeo – Freshman – Drexel
Katie Prebble – Freshman – Gardner-Webb
Morgan Tolle – Senior – James Madison
Erika Piancastelli – Senior – McNeese State
Bryce Holmgren – Junior – Syracuse
Rachel Lewis – Freshman – Northwestern
Meghan Beaubien – Freshman – Michigan
Mary Haff – Freshman – Arkansas
Giselle Juarez – Sophomore – Arizona State
Meghan King – Junior – Florida State
Gabbie Plain – Freshman – Washington
Brook Miko – Senior – Towson
Jessica Scroggins – Senior – Baylor
Madison Cathcart – Sophomore – Seattle
Krystal Puga – Senior – St. John's (NY)
Savannah Horvath – Senior – CSUN
Kate Gordon – Sophomore – James Madison
Jena Cozza – Senior – Massachusetts
Sydney Romero – Junior – Oklahoma
Cortni Emanuel – Senior – Georgia
Mia Davidson – Freshman – Mississippi State
Nicole DeWitt – Senior – Florida
Alyssa Palomino – Sophomore – Arizona
Sis Bates – Sophomore – Washington
Gwen Svekis – Senior – Oregon
Kelsey Horton – Junior – New Mexico State
Kylee Hanson – Senior – Florida State
Aleshia Ocasio – Senior – Florida
Alexa Romero – Sophomore – Syracuse
Taylor McQuillin – Junior – Arizona
Brittany Gray – Senior – Georgia
Randi Rupp – Senior – Texas State
Emily Watson – Senior – Tulsa
Taran Alvelo – Junior – Washington
Lindsey Bert – Senior – Furman
Nicole Newman – Junior – Drake
Cielo Meza – Sophomore – Long Beach State
Alexis Osorio – Senior – Alabama
Carley Hoover – Senior – LSU
Amber Fiser – Sophomore – Minnesota
Danielle Stiene – Senior – Ohio