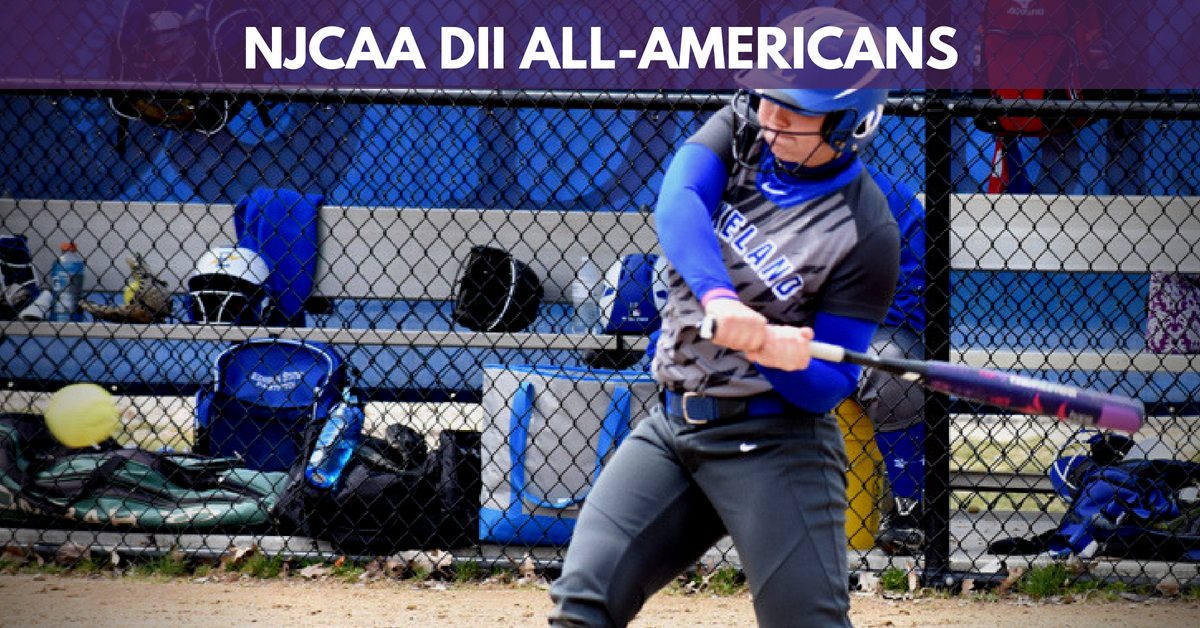 Fastpitch News has released its 2018 FPN NJCAA DII Pitching and Offensive All-American Selections. Below you will find our Pitcher of the Year, Player of the year and our full list of All-Americans.
Molly Jacobsen
Des Moines Area CC
Jacobsen went 26-2 on the season with a 0.47 ERA. She led the nation in strikeouts (312) and shutouts (18). Jacobsen allowed just 12 walks all season

Kallista Hribar
Lakeland
Hribar is had a strong season at the plate posting a .615 average on the season. She led the nation in slugging percentage (1.242) behind 11 home runs, seven triples and ten doubles.

Kallista Hribar – Lakeland
Chyann Hooker – Northern Virginia
Brianne Prank – McHenry County
Ryann Holmes – Mesa
Kayla Wilt – Potomac State
Sydney Anderson – Highland (KS)
Nikki Skerlong – Hinds
Monika Bevans – Kirkwood
Sarah Heagy – CCBC Catonsville
Jillian Foote – Lake County
Molly Jacobsen – Des Moines Area
Karli Perque – Jones County
Kiana Carr – Phoenix
Heather Zumo – LSU Eunice
Amber Lamb – Highland (IL)
Katlyn Lloyd – Morris
Ivy Amador – Murray State
Sammi Bates – Johnson County
Hailey Manning – CCBC Catonsville
Katie Shugars – Frederick
Rachel Durham – Cecil
Sidney Hero – Prairie State
Winter Henry – Allen County
Erin Muir – CCBC Catonsville
Mia Ruther – Des Moines Area
Sarah Kessler – Prairie State
DJ Cannon – Hutchinson
Hannah Ogg – Danville Area
Kaley Wise – Mercer County
Bailie Springfield – Itawamba
Anne Gerwitz – Chesapeake
DoniRae Mayhew – Kirkwood
Chantal Gruber – Northern Virginia
Rachel Stewart – Kirkwood
Hailey Johansen – Triton
Meagan Puckett – Patrick Henry
Aubry Hernandez – Highland (KS)
Brandi Woods – Patrick Henry
Morgan Nealey – Des Moines Area
Shaena Robinson – Marshalltown
Michala Belter – Triton
Alexus Coleman – Black Hawk-Moline
Lauren Kuch – Kirkwood
Nicole Krupp – Waubonsee
Madisyn McCoy – Illinois Central
Savannah Miles – Chesapeake
Marissa Tyndall – Florence-Darlington Tech
Natalie Halvorson – Kirkwood
Kellie Faber – Morris
Allison LaPoint – Jackson
Olivia Burns – Itawamba
Alexis Strother – Sinclair
Tijanne Ross – Heartland
Ashley Yasin – Hesston
Connor Proctor – Lansing