Find photos, commentary, and team quotes from the first day of competition, here!
———————————————————————————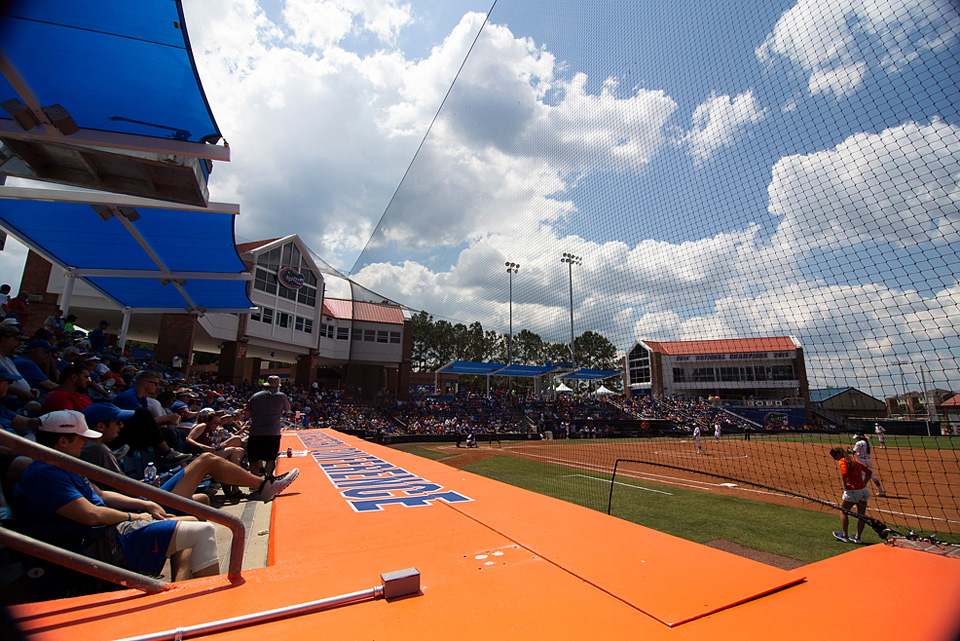 No. 5 Florida went 3-0 on the weekend, advancing to Super Regionals where they will host SEC foe, Tenneseee. In the post game press conference Head Coach, Tim Walton had this to say:

"First off, want to say congratulations to all of the teams in our regional. It was a really good competitive regional, very fun games to play in. Congrats to Boise State for not only making it into the tournament, but winning their first regional contest in program history. We put up a great fight today, really proud of our kids. Kelly did a great job, so did Amanda, but it is hard for me to single any one person out – that is the best part about sitting up here today, how all of our players competed and how well they performed. Big moments today for Hoover, Roberts, Adams – I could just go on and on. Proud of the way we were able to turn the page and play our best softball in the postseason. Thank you again to our crowd – it is really impressive to have people come out and support our team. Our fans perform at such a high level – hydrate and get yourselves ready for next week as well."
———————————————————————————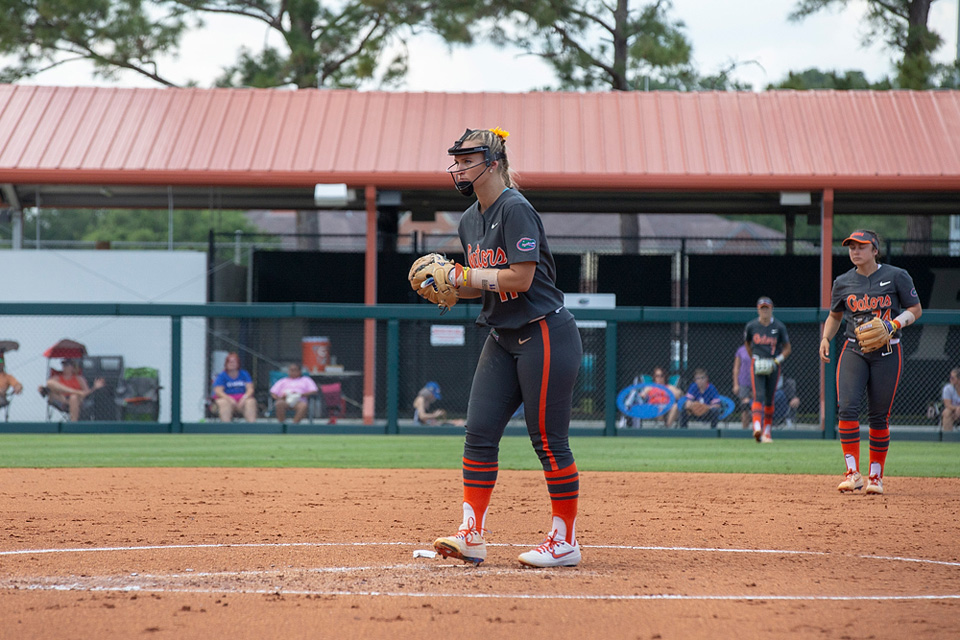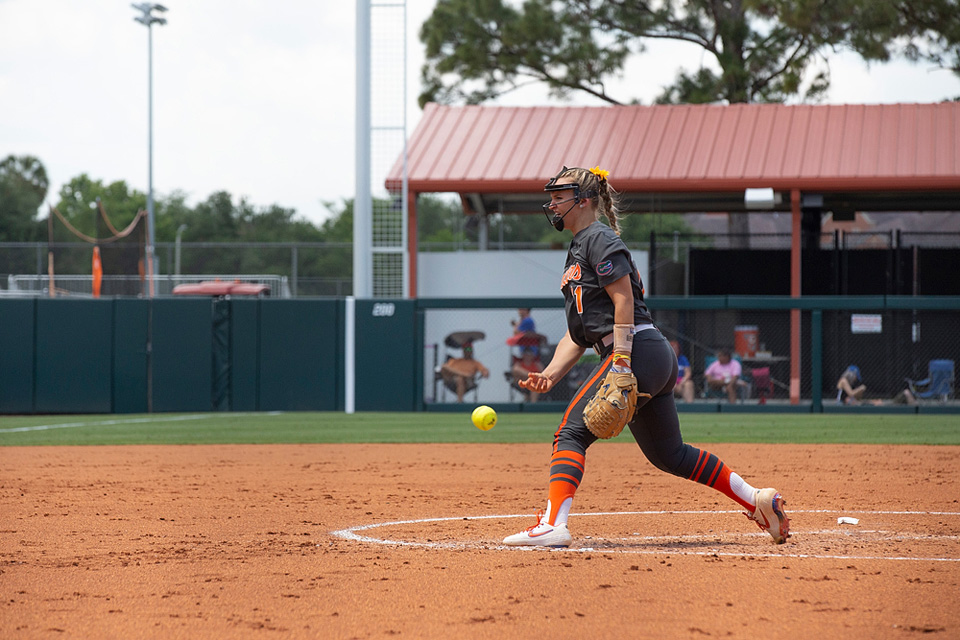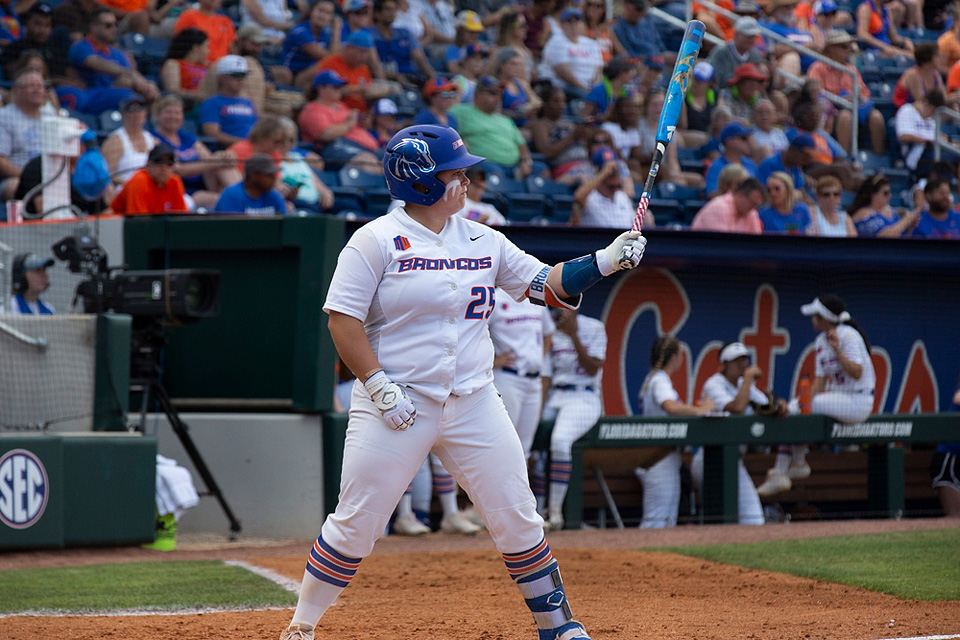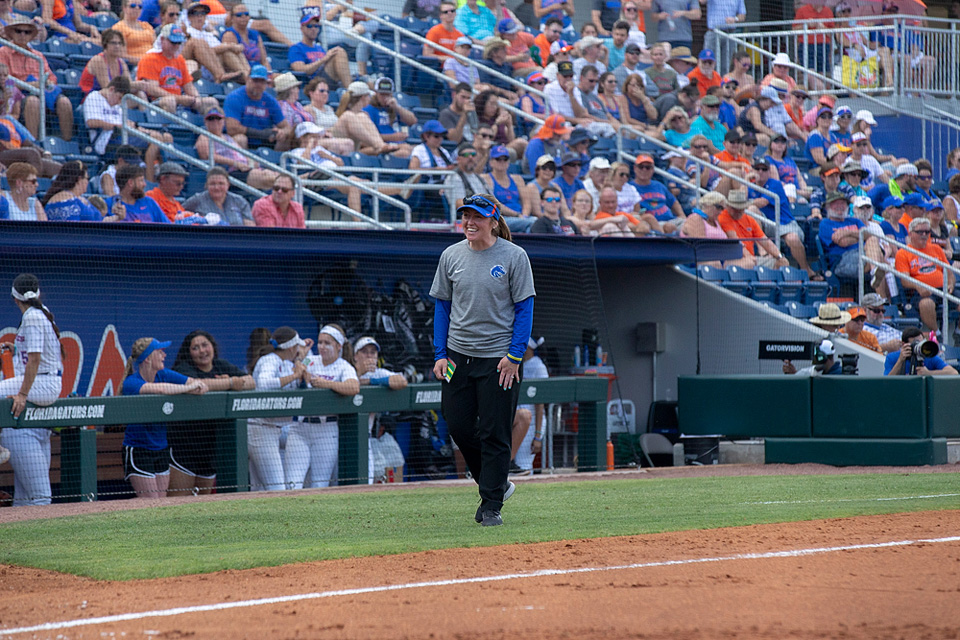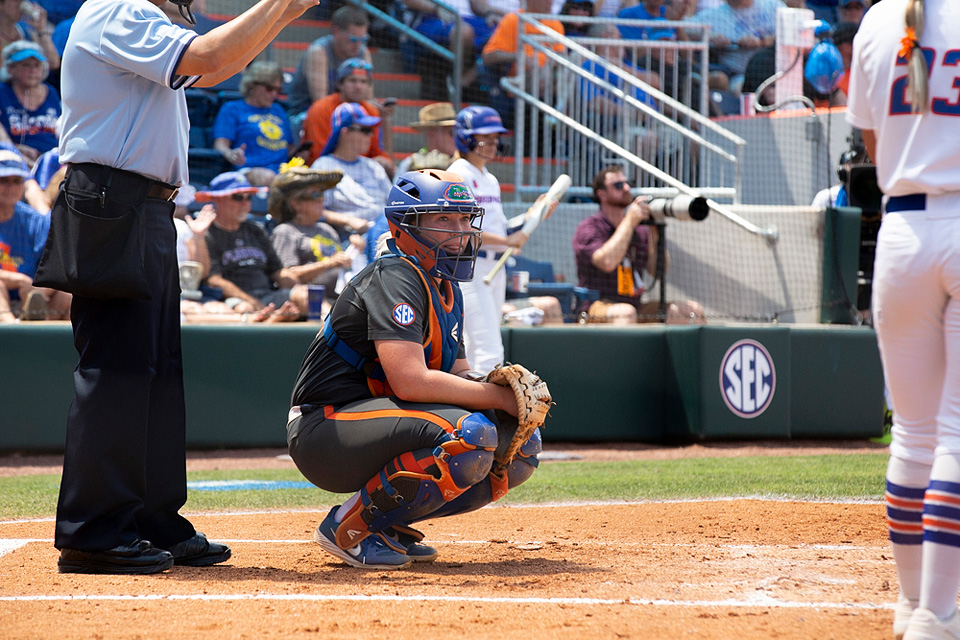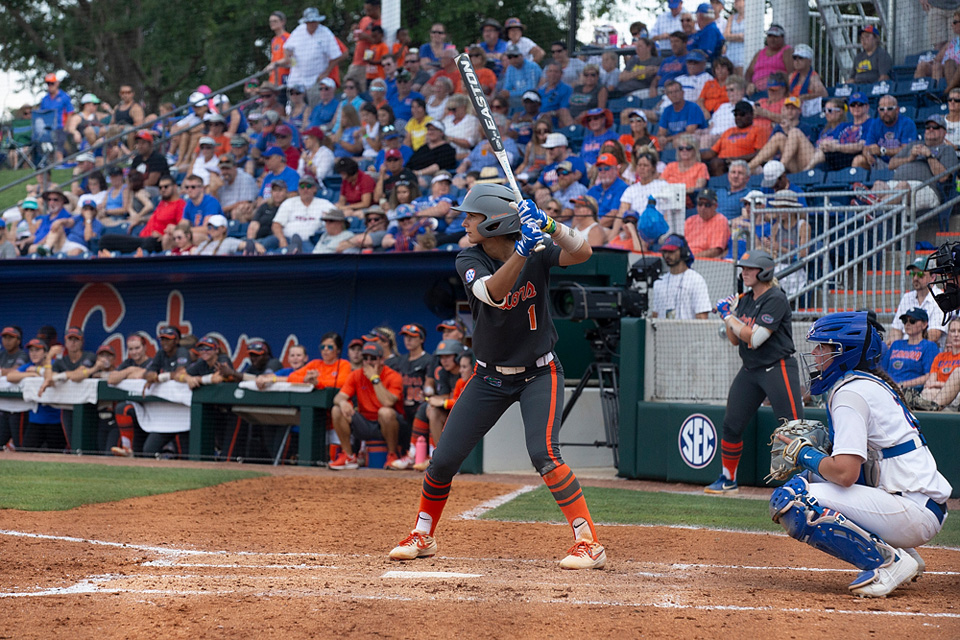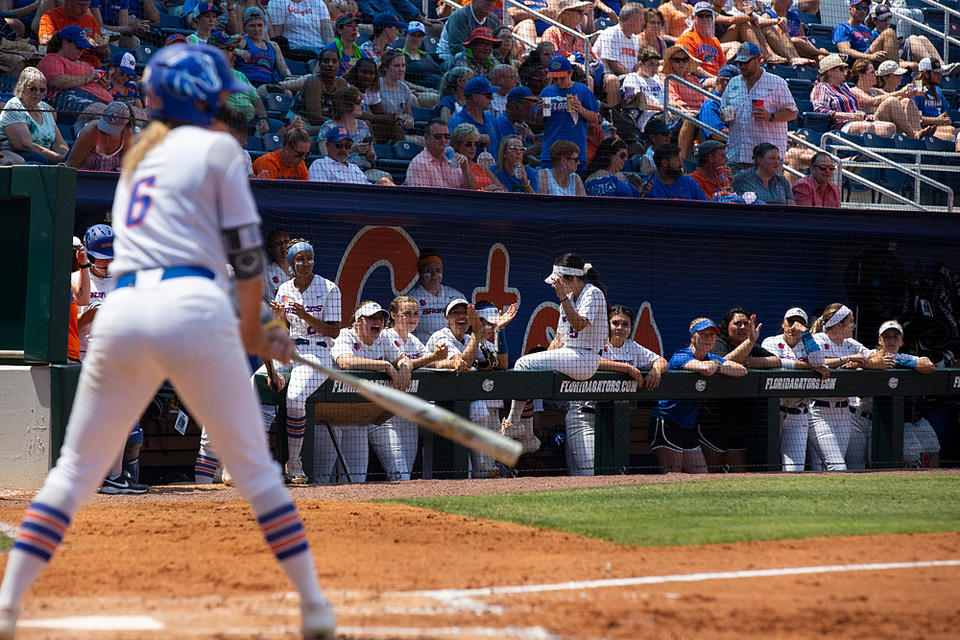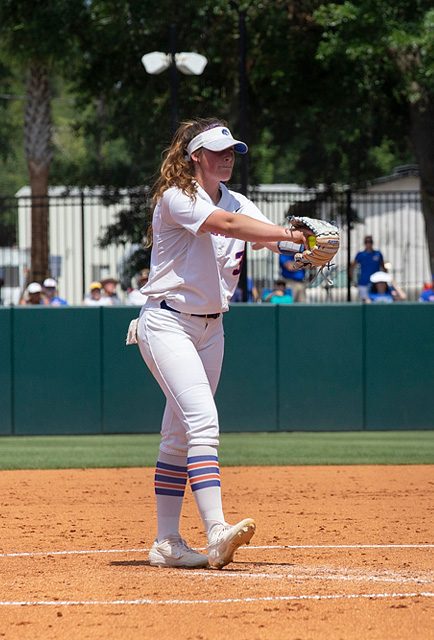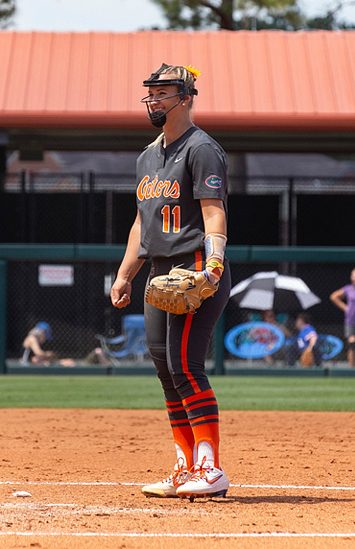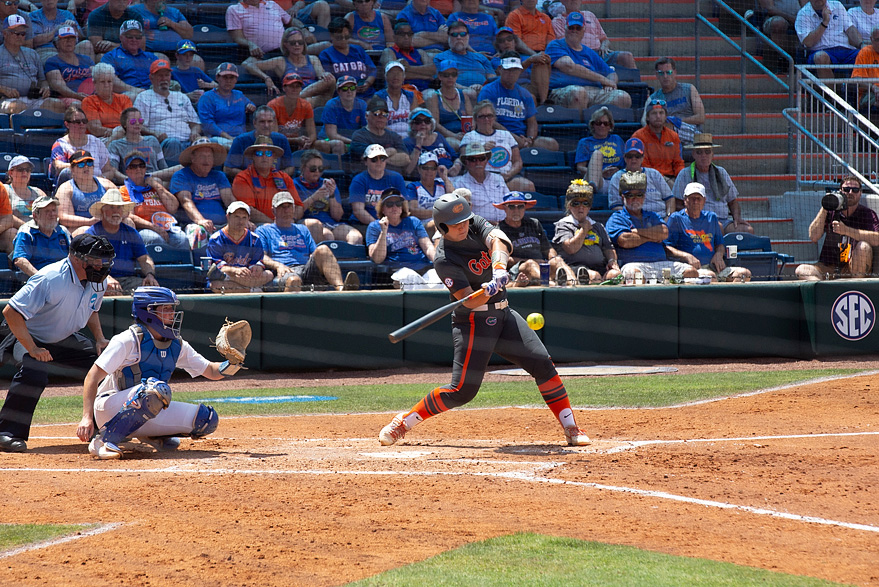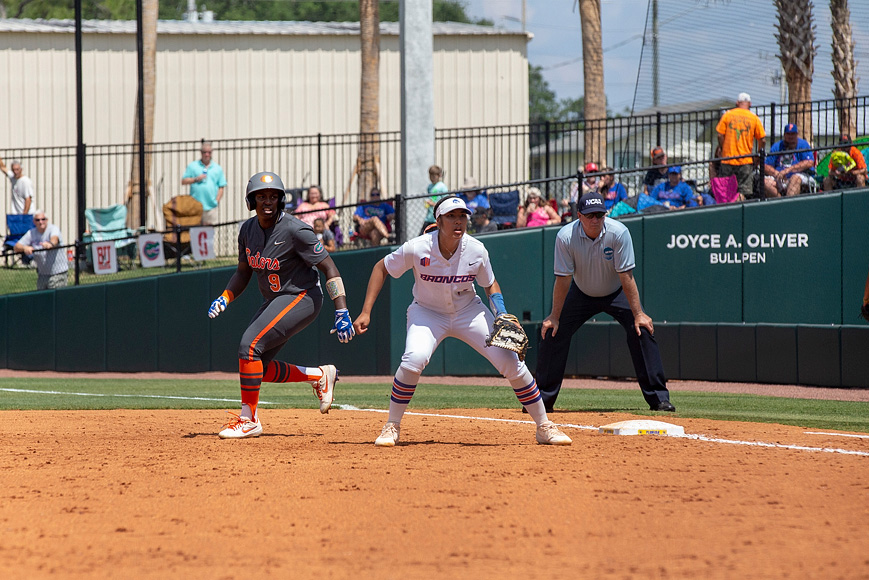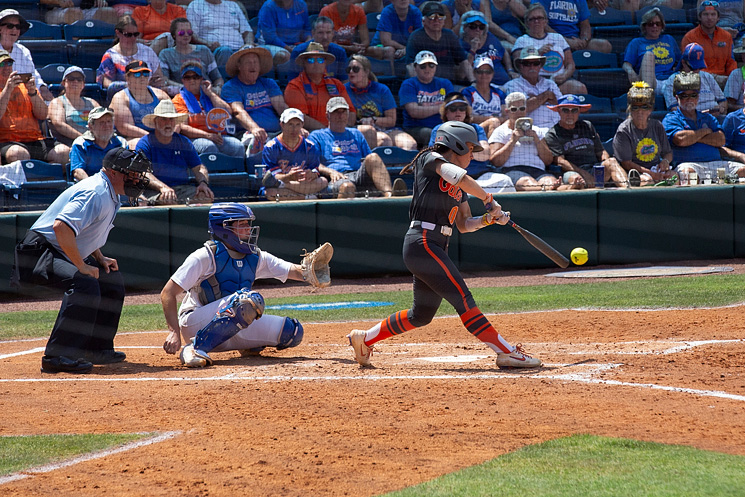 ———————————————————————————
In the front row of the stands, you'll find the Florida Super Fans! They come prepared every game and get the crowd extra fired up. There are props, signs, and very specific accessories that attend each and every game.

In the mix are three small toy Gators that they hang on the fence when runners are on base. When asked what they were for they responded, "you know 'ducks on the pond?', well this is 'Gators in the swamp!'".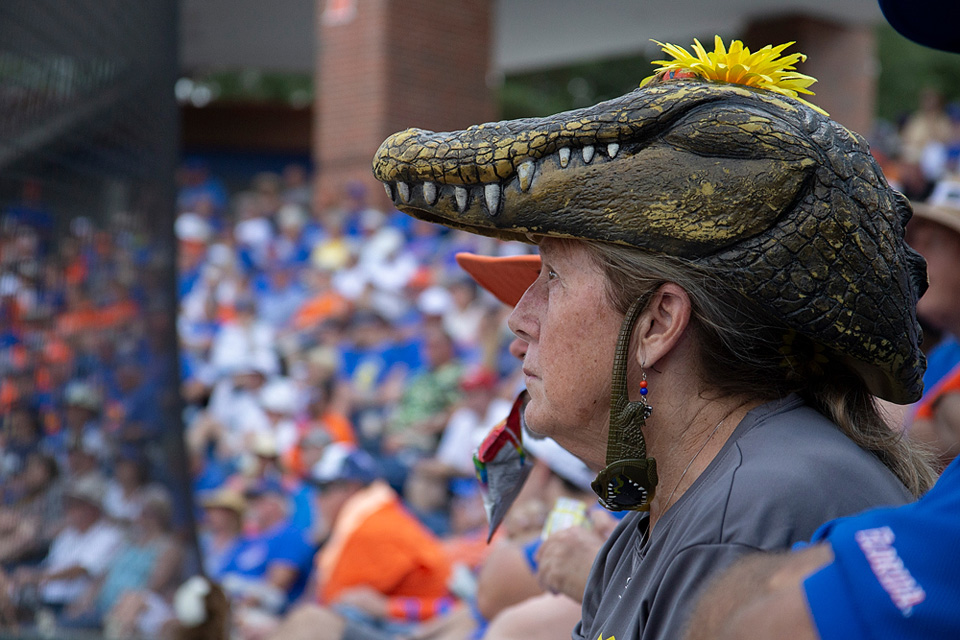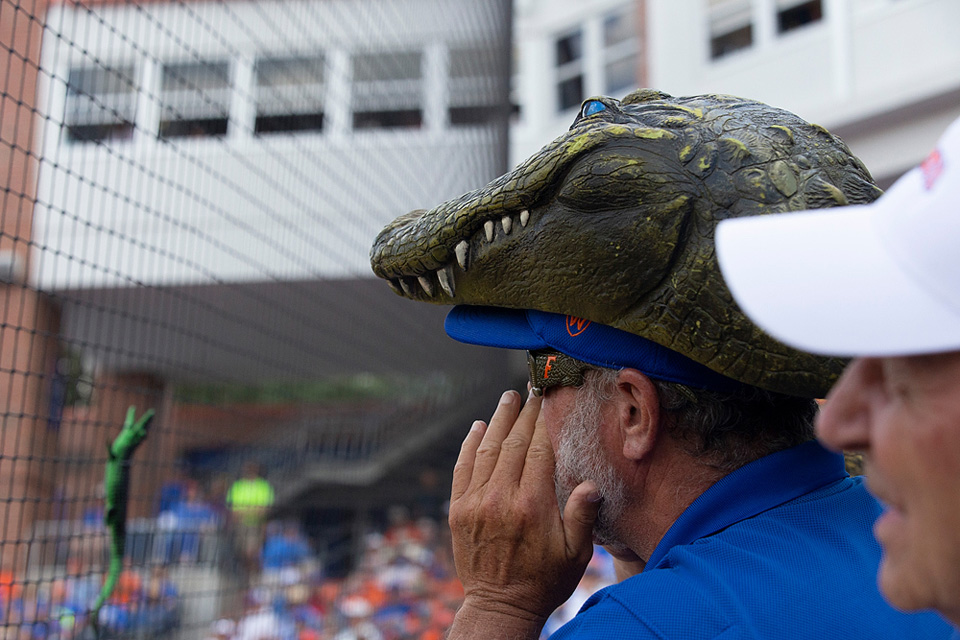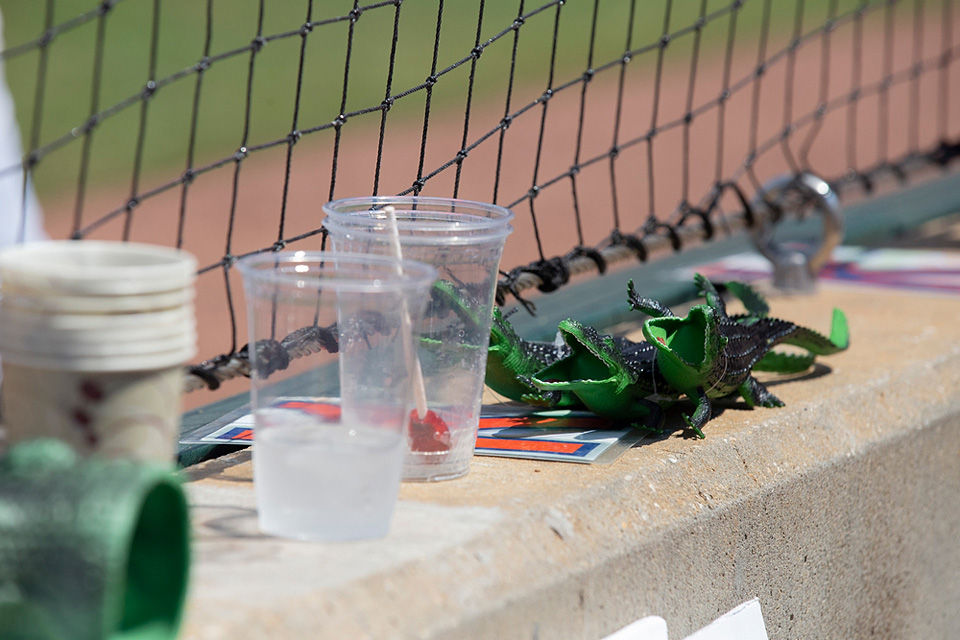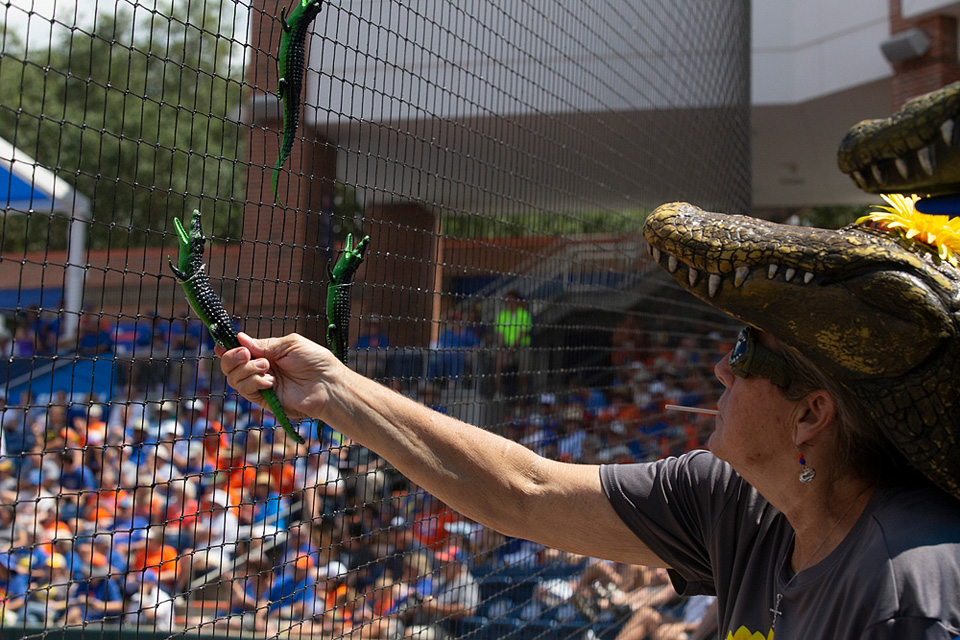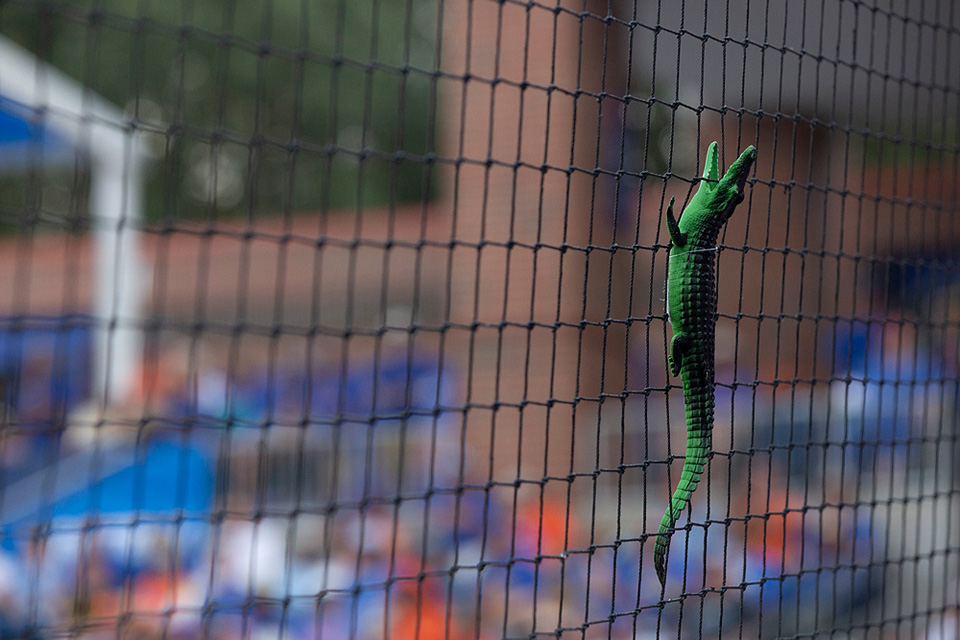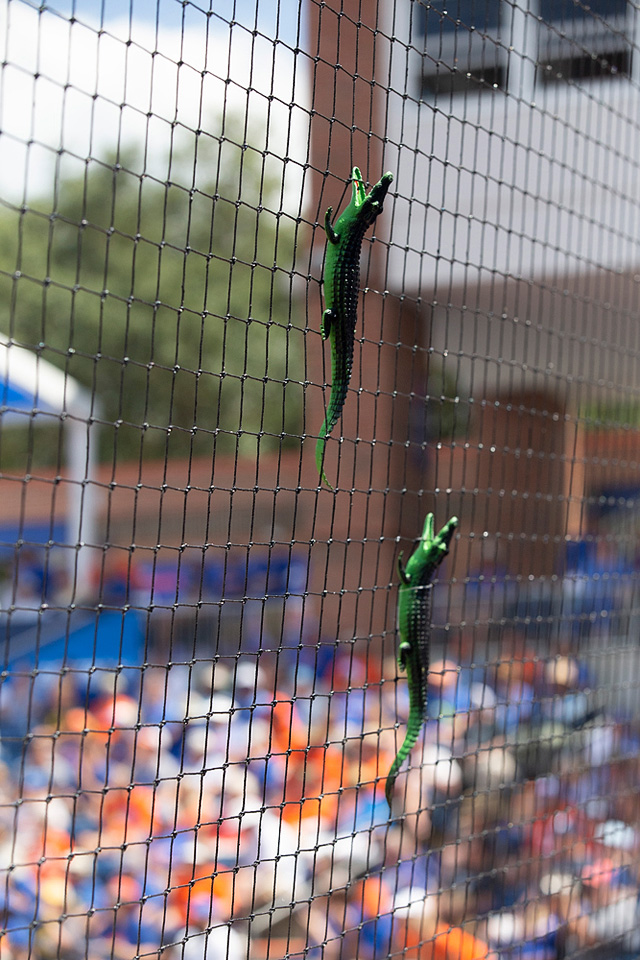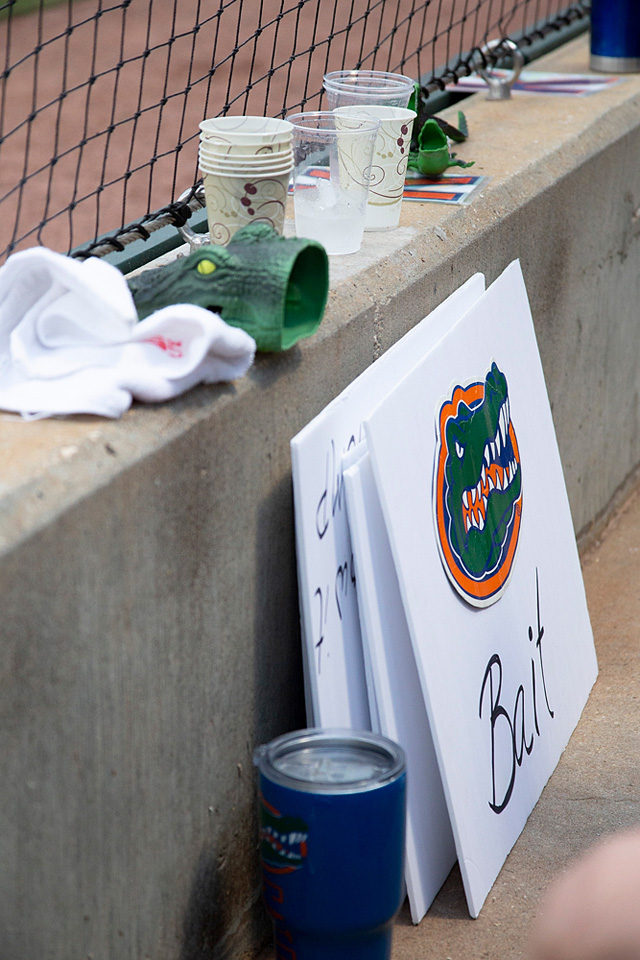 ———————————————————————————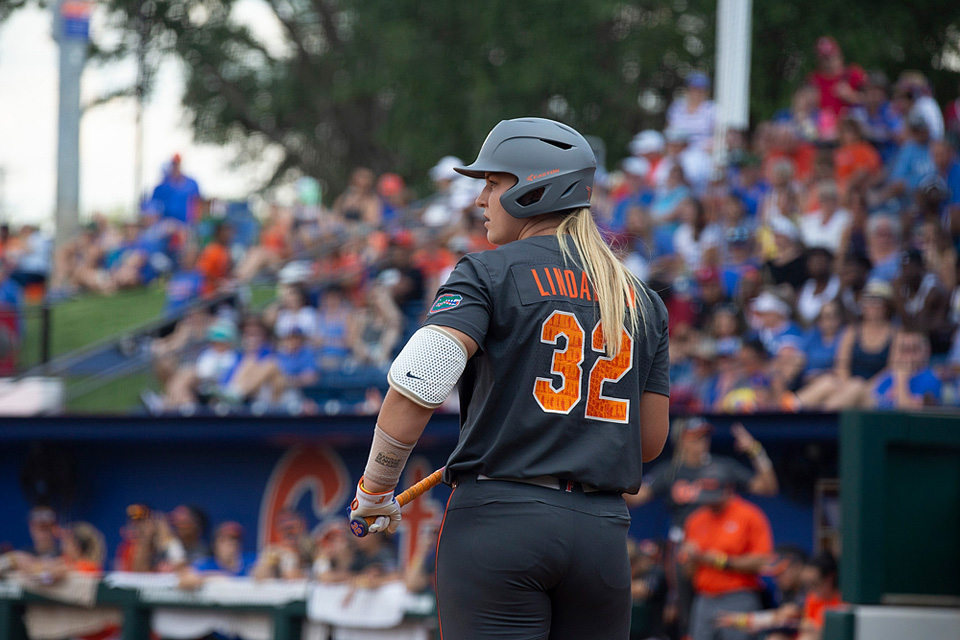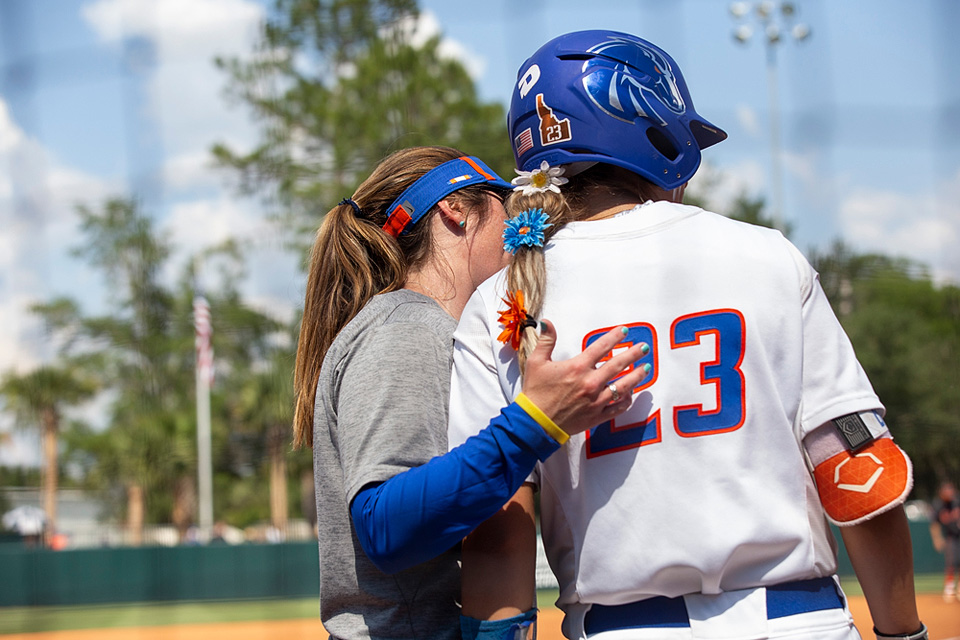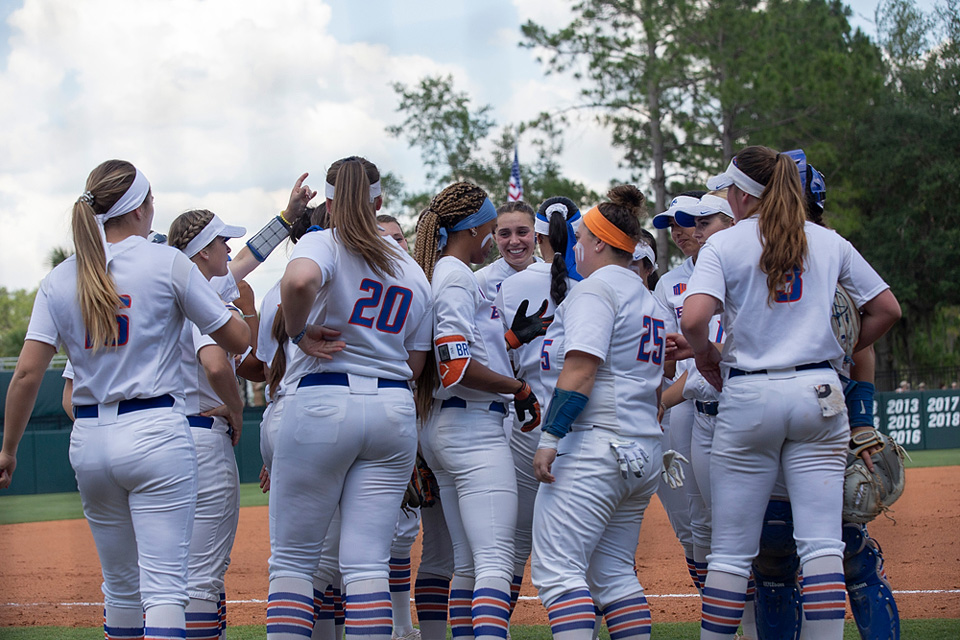 ———————————————————————————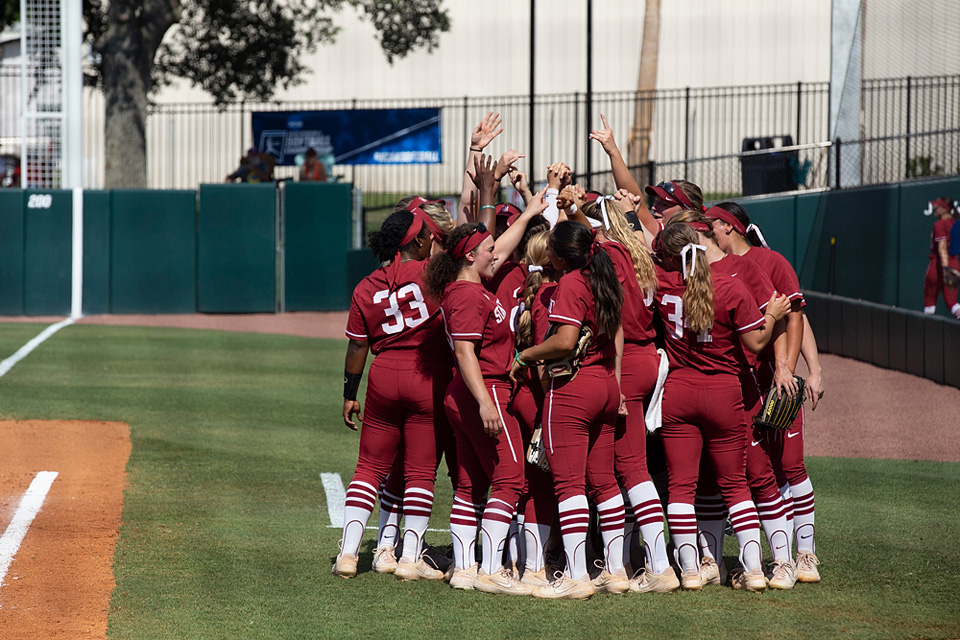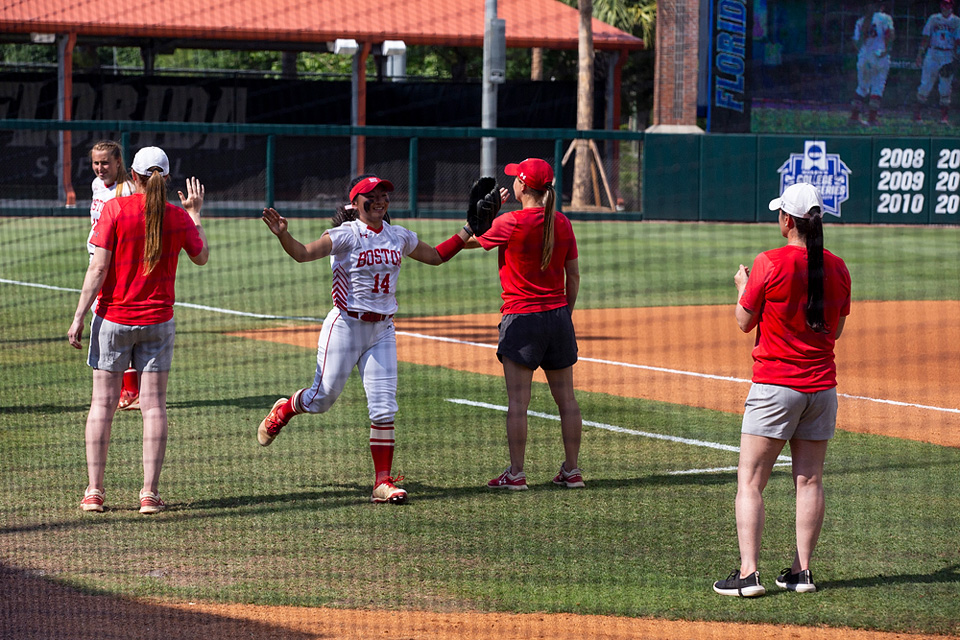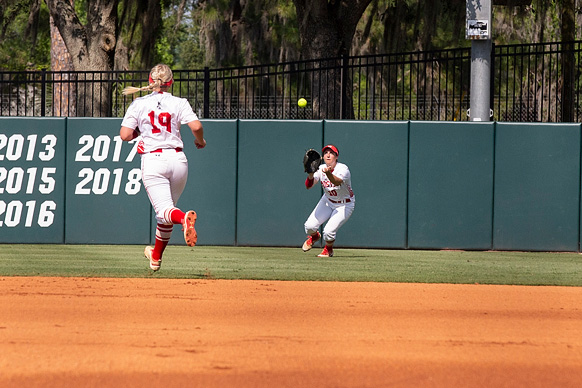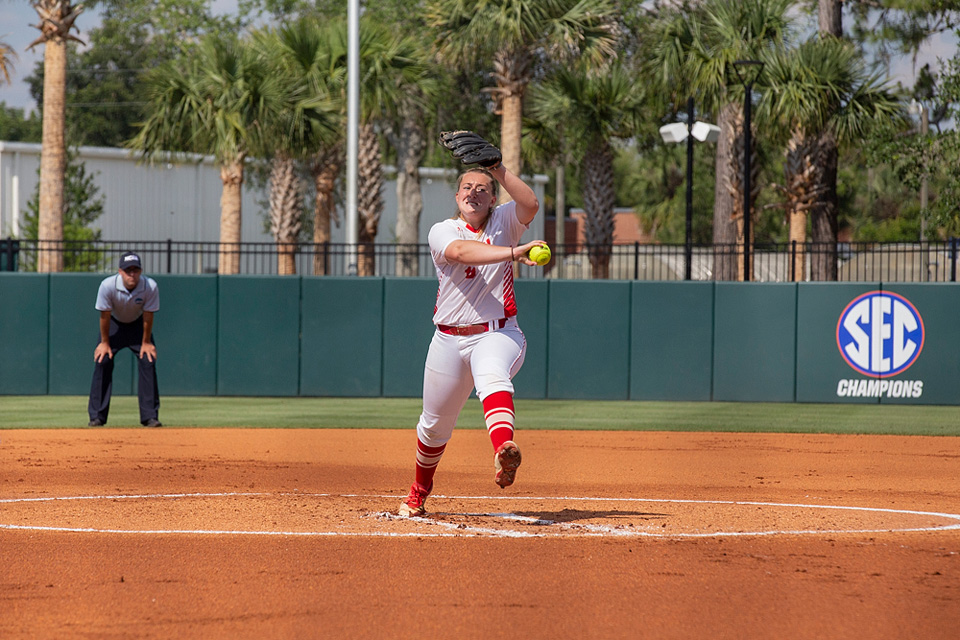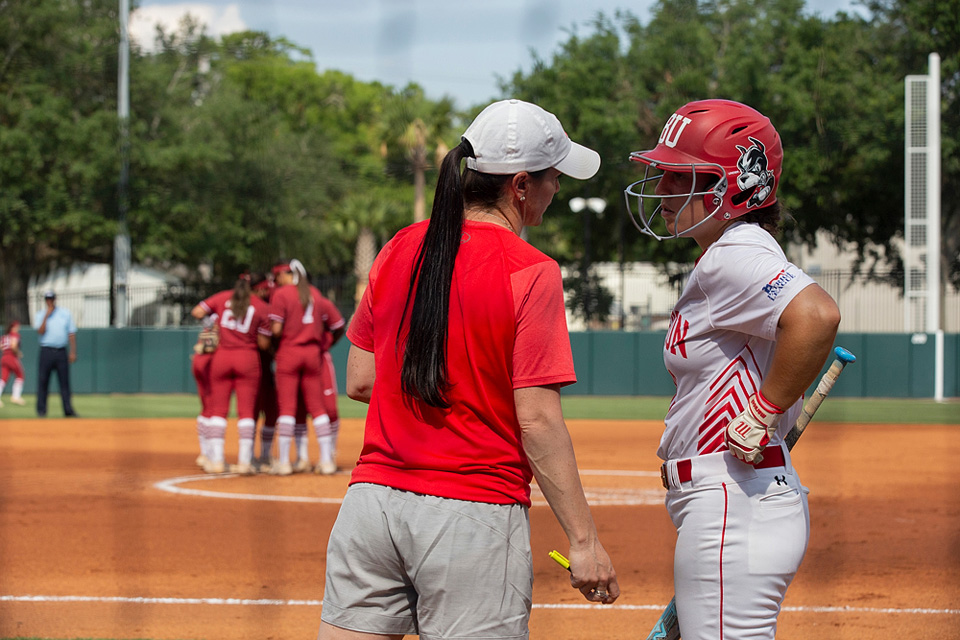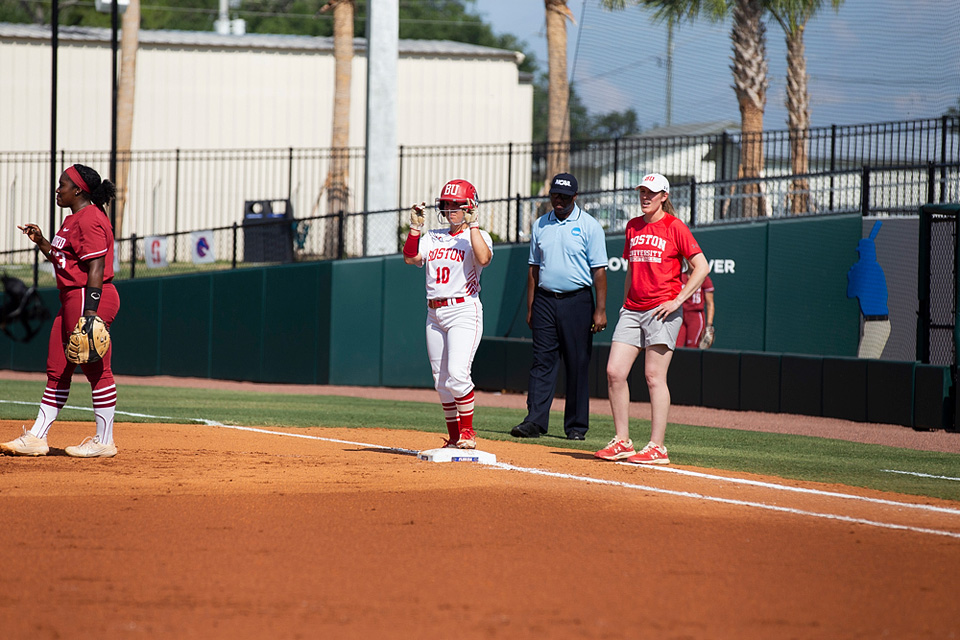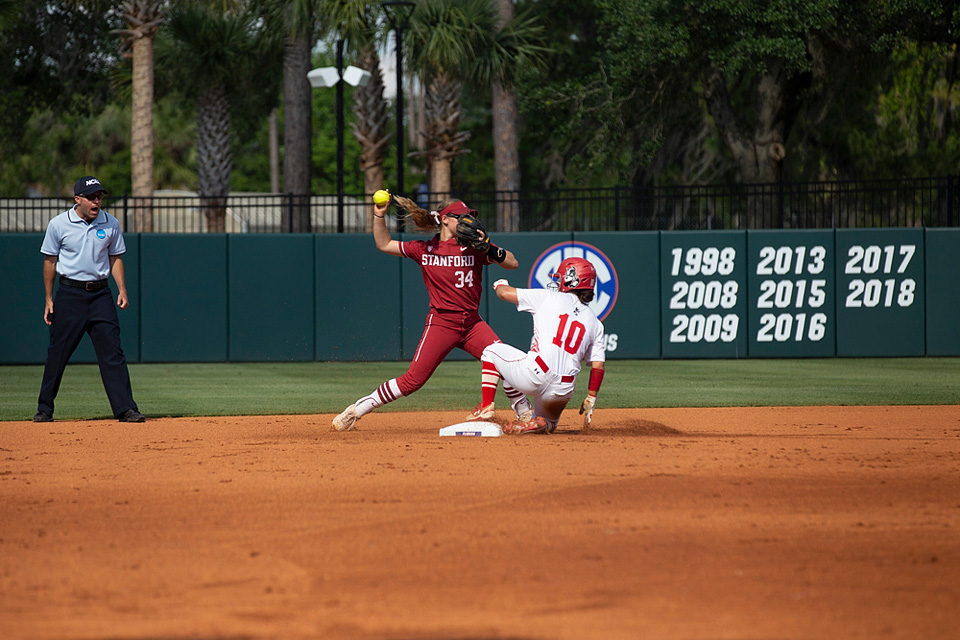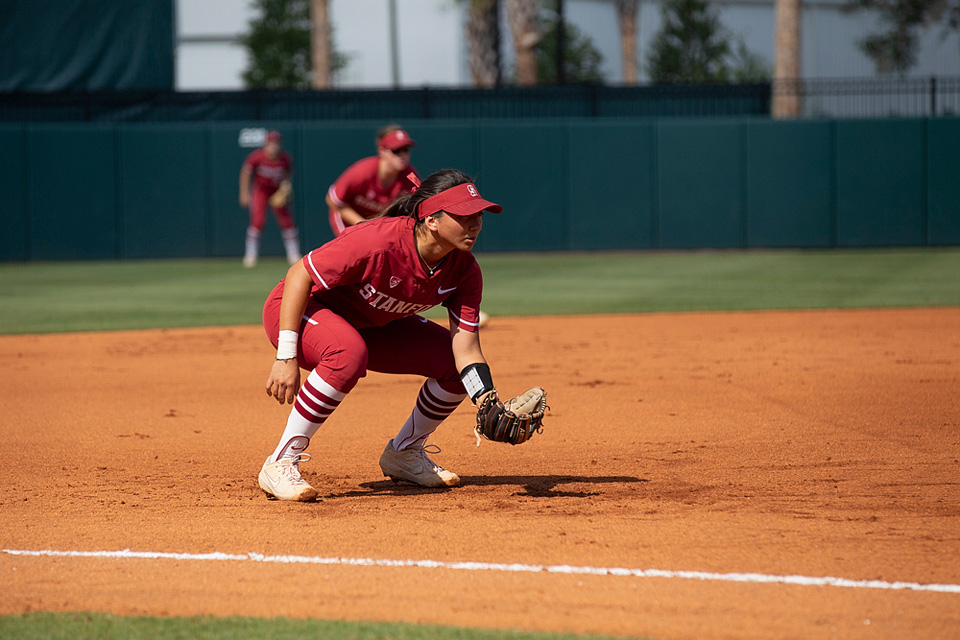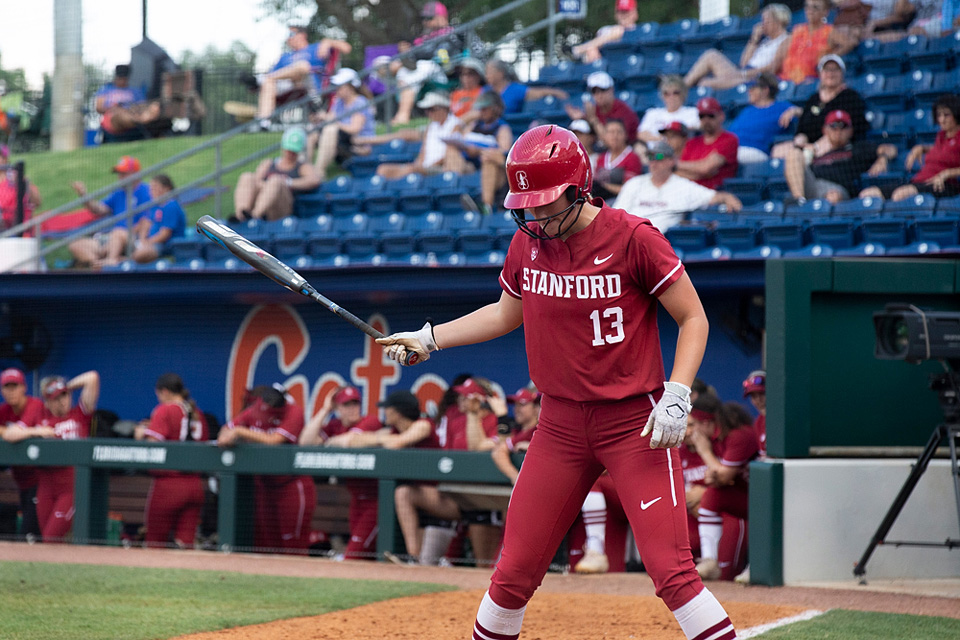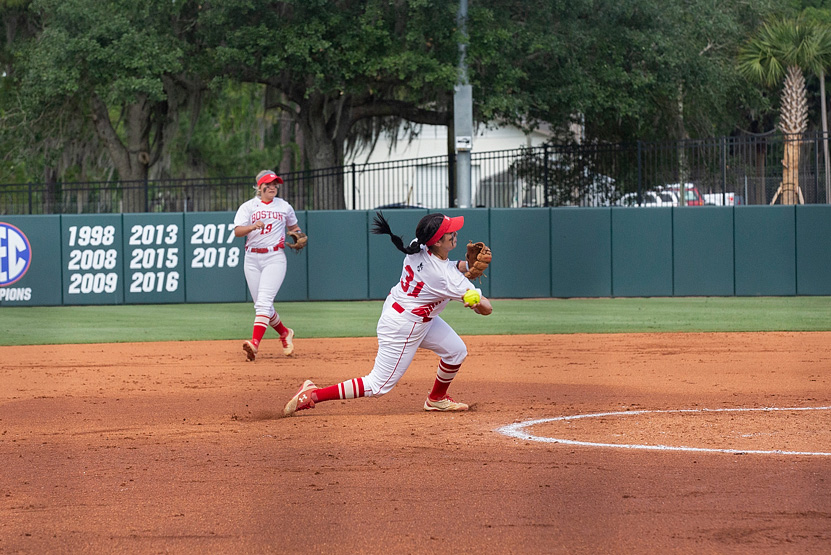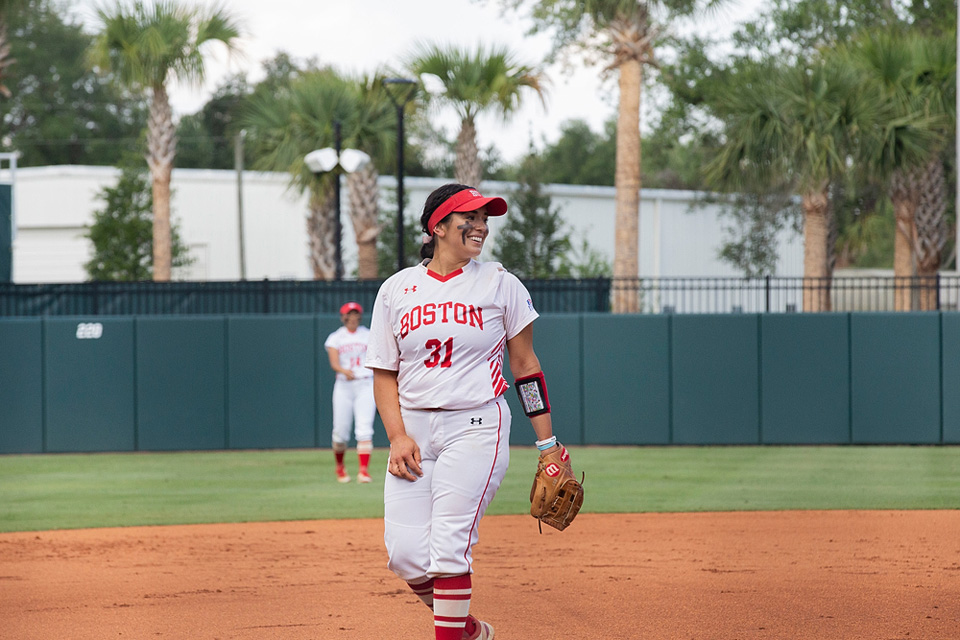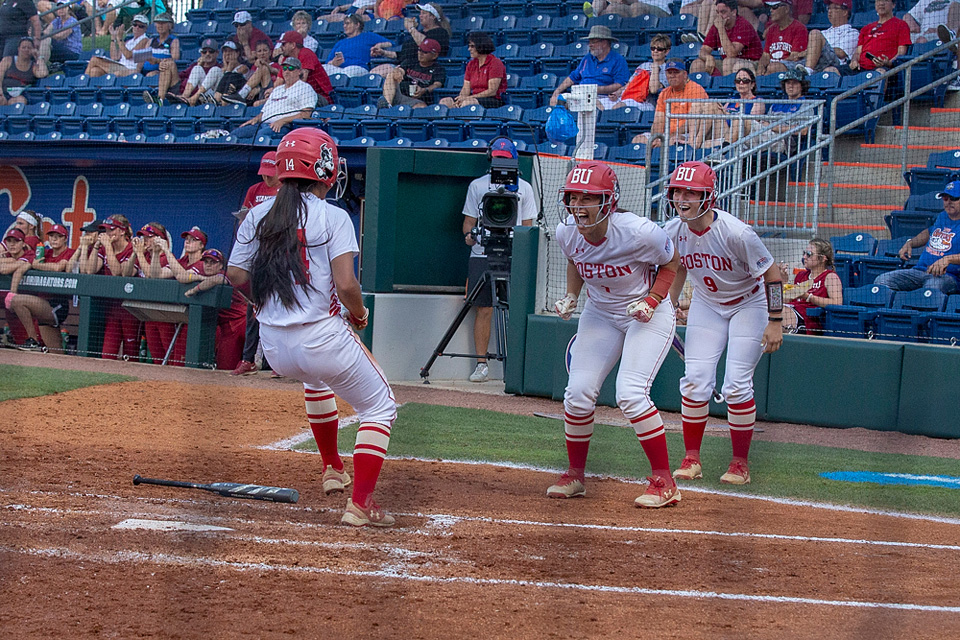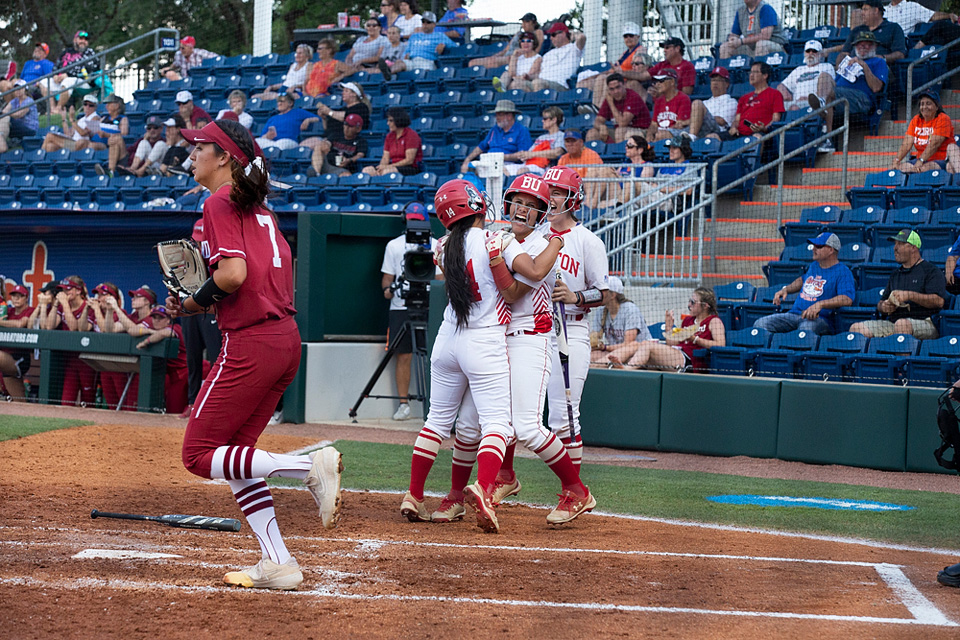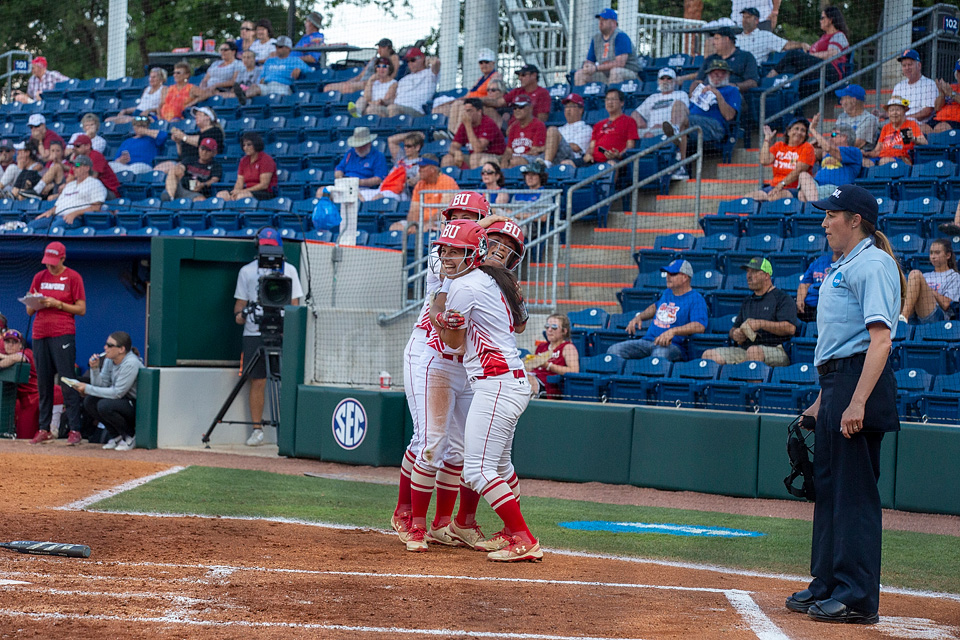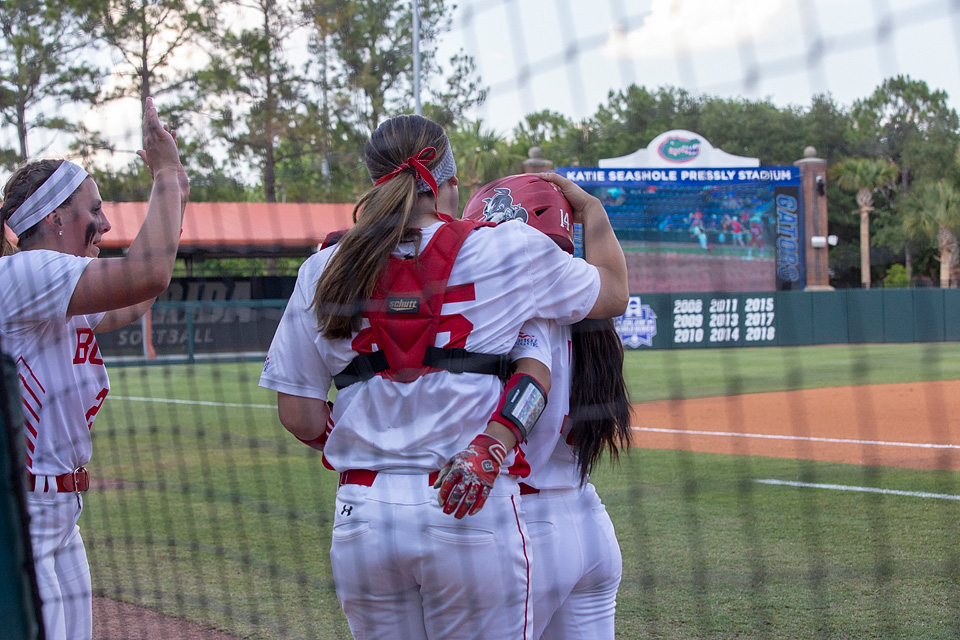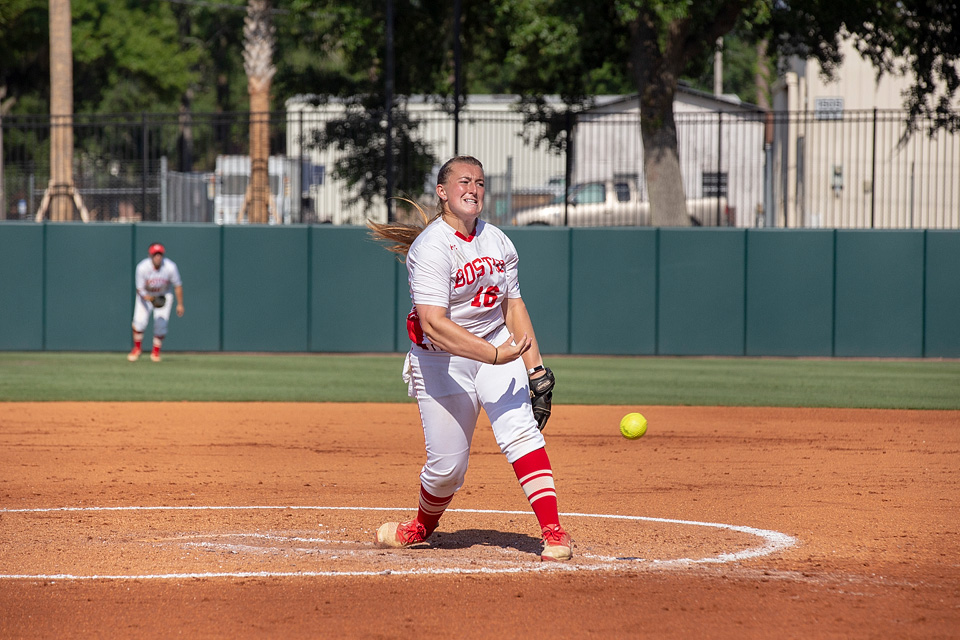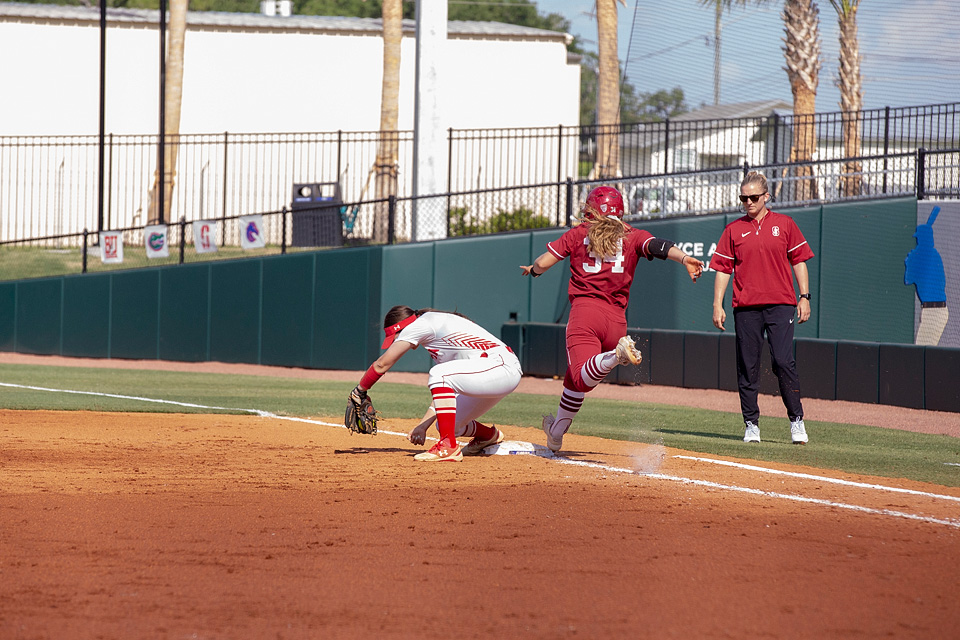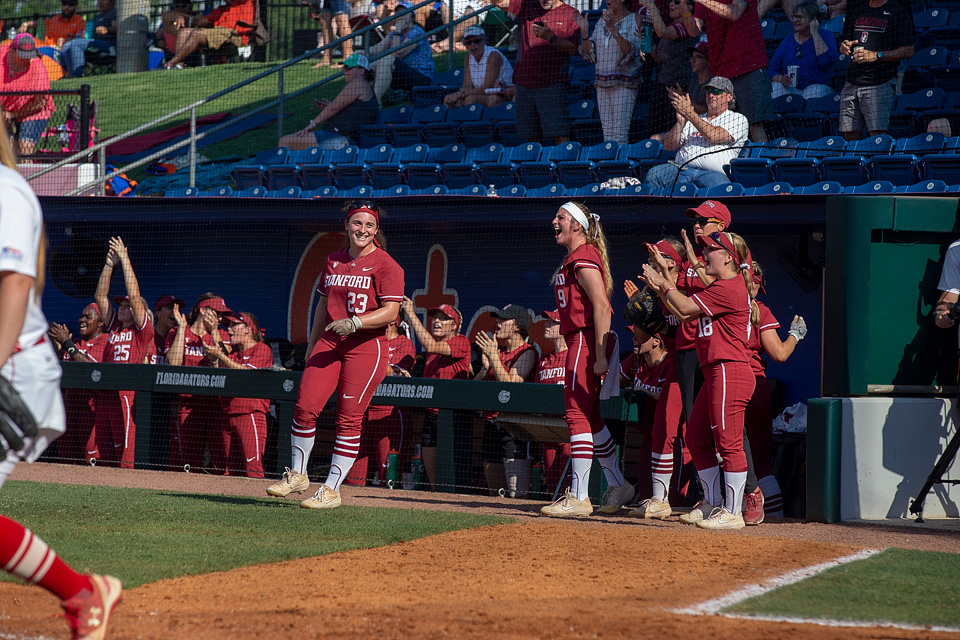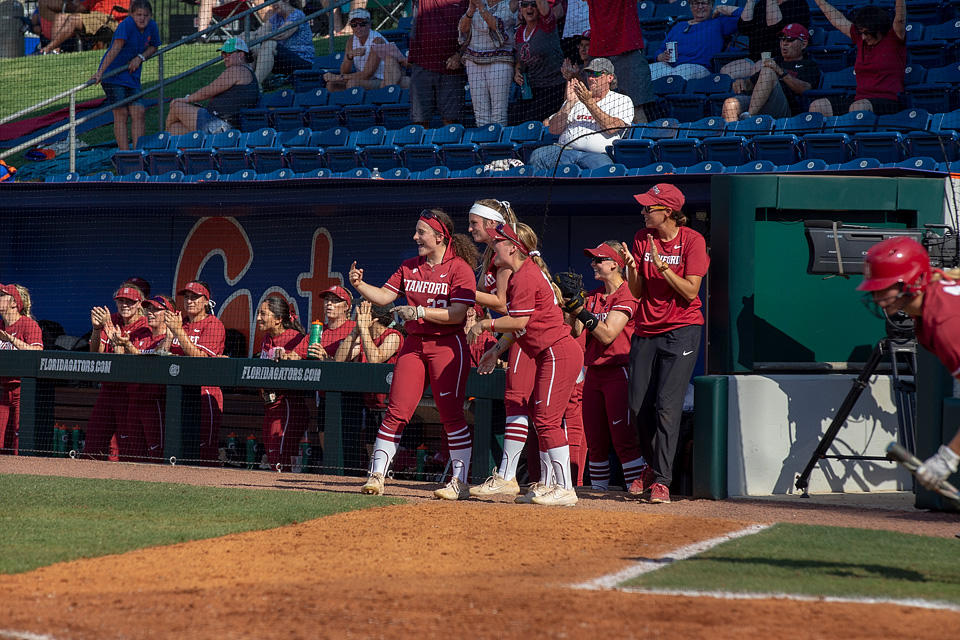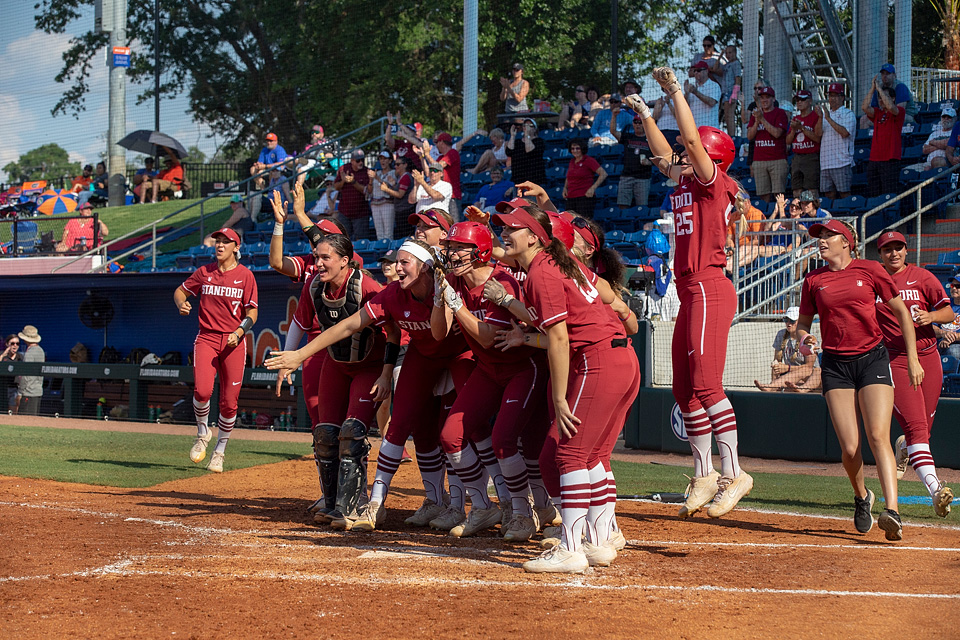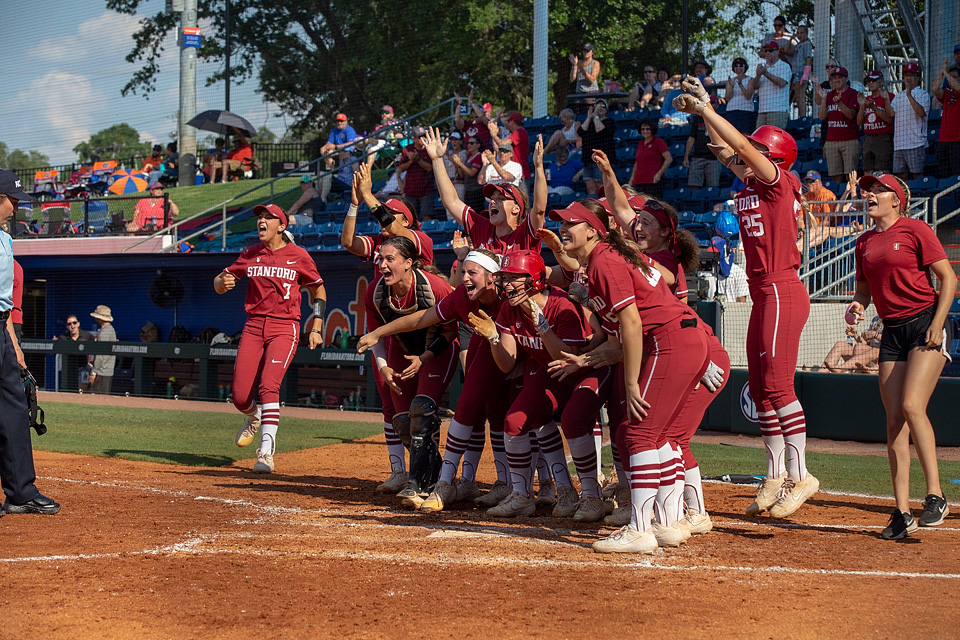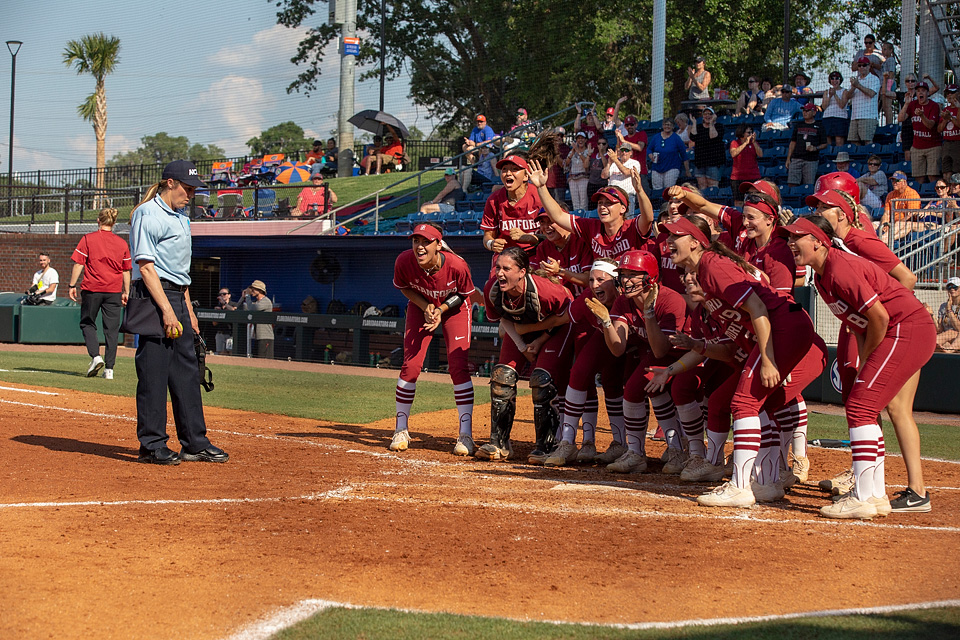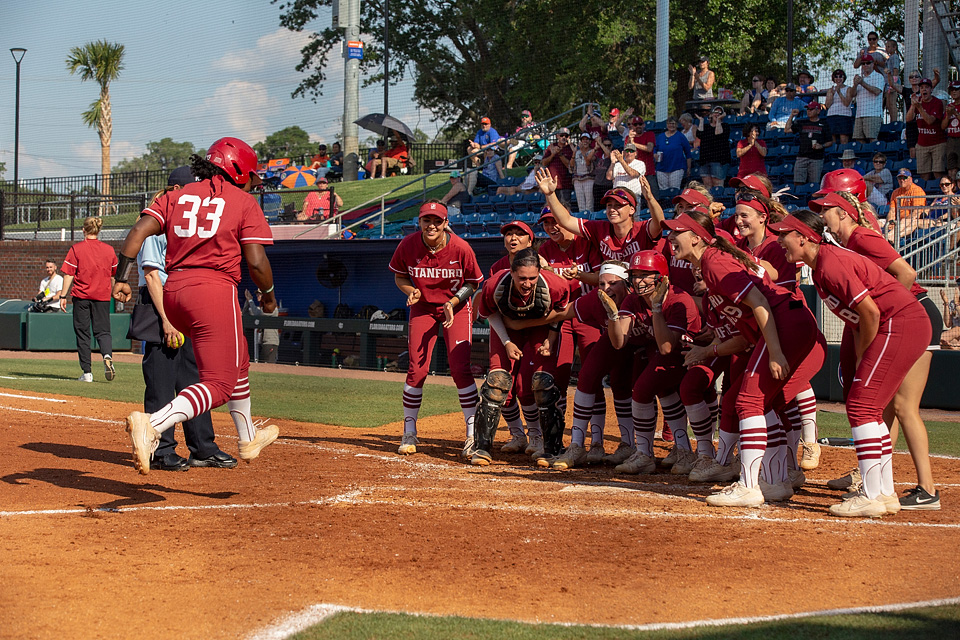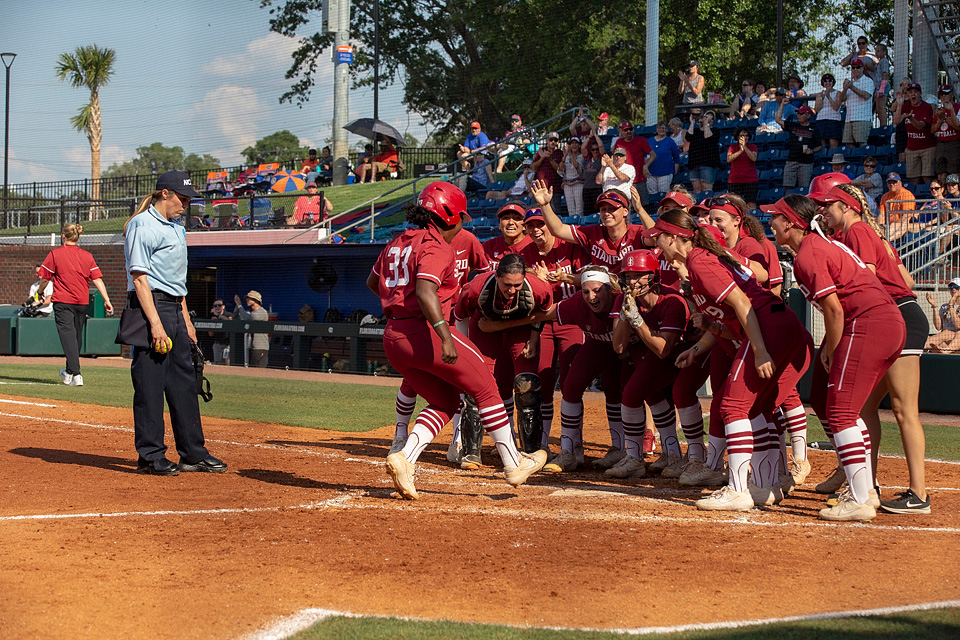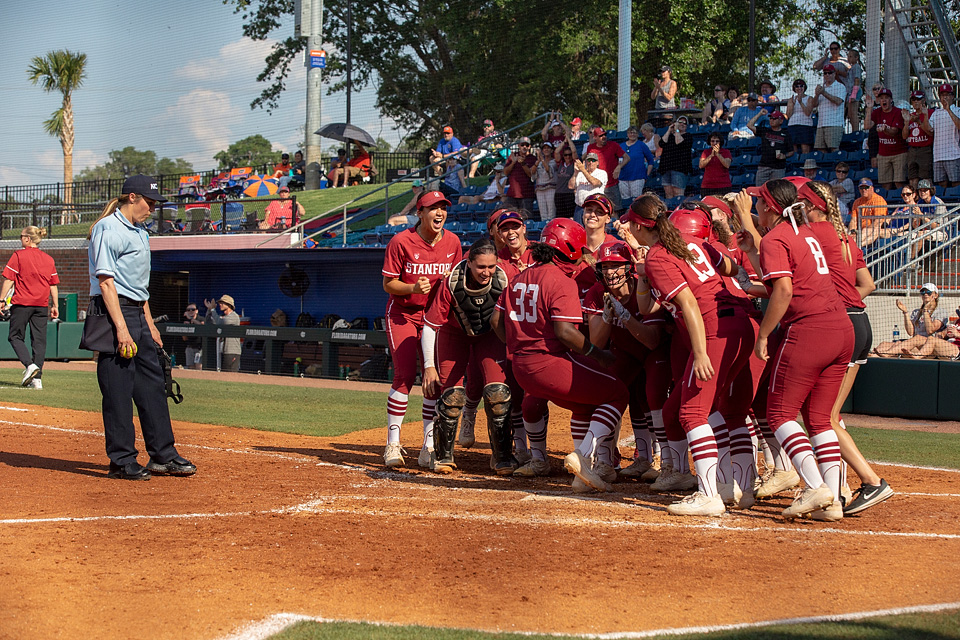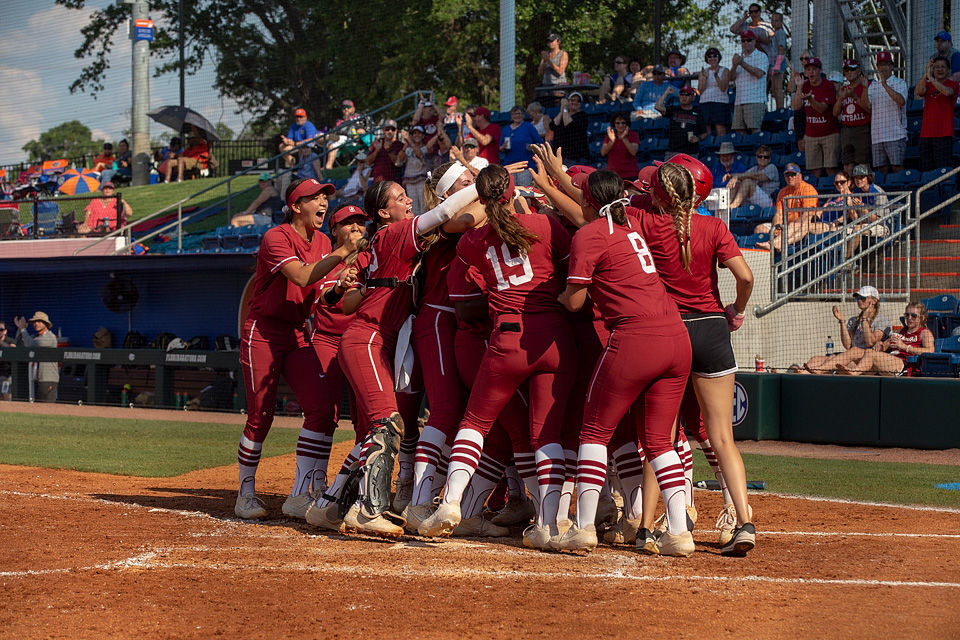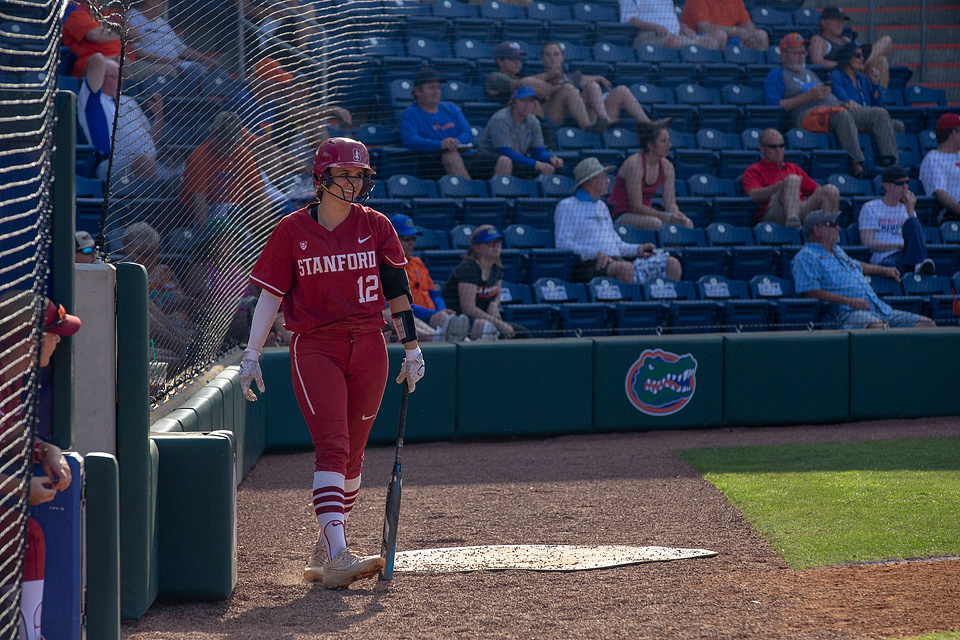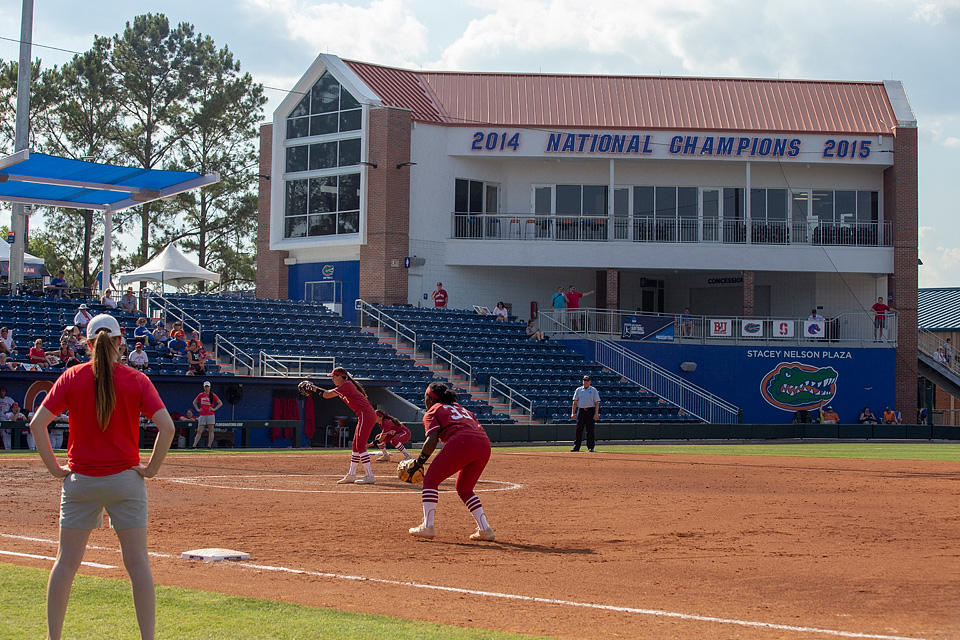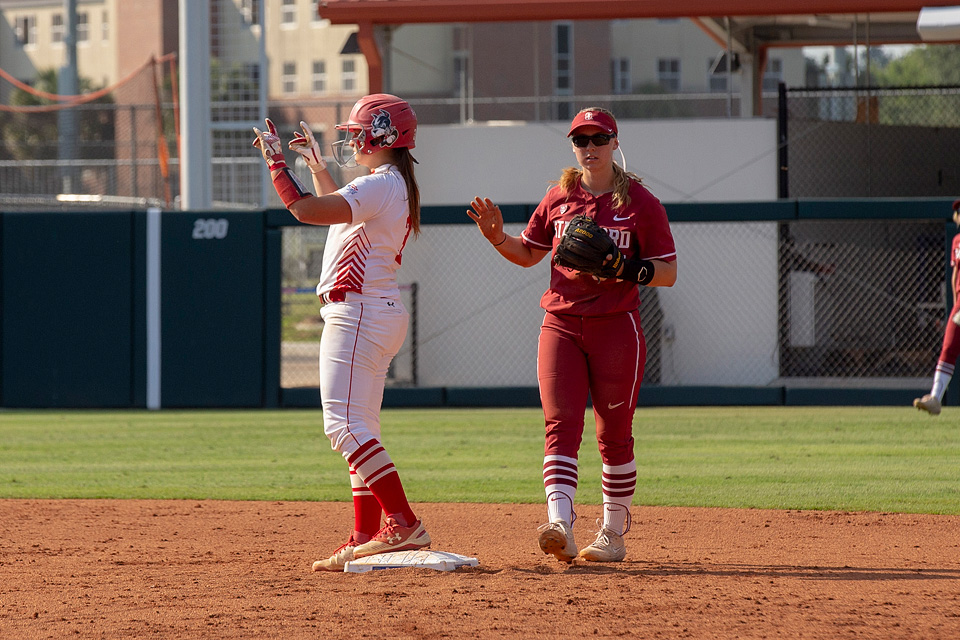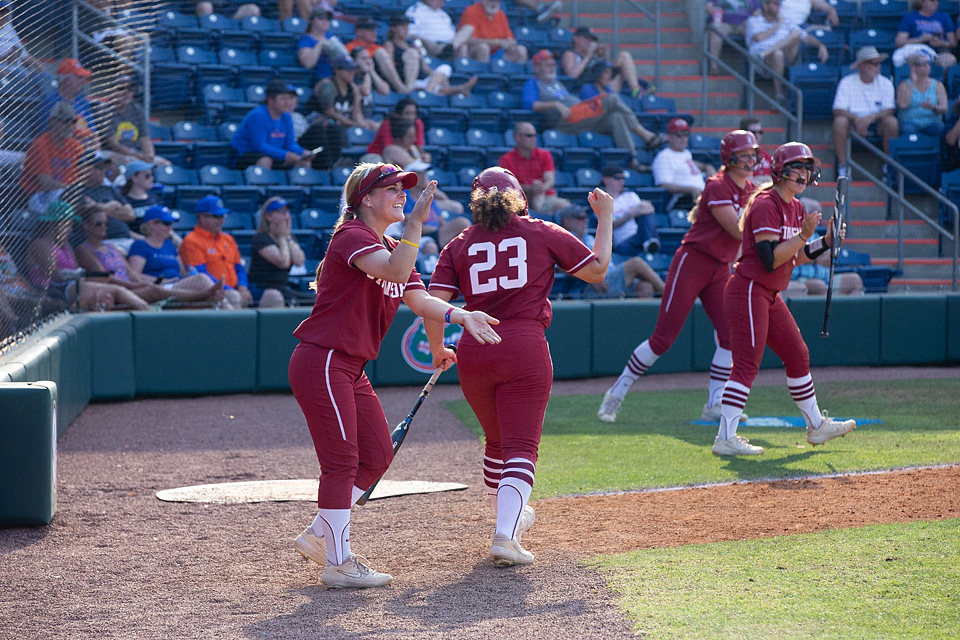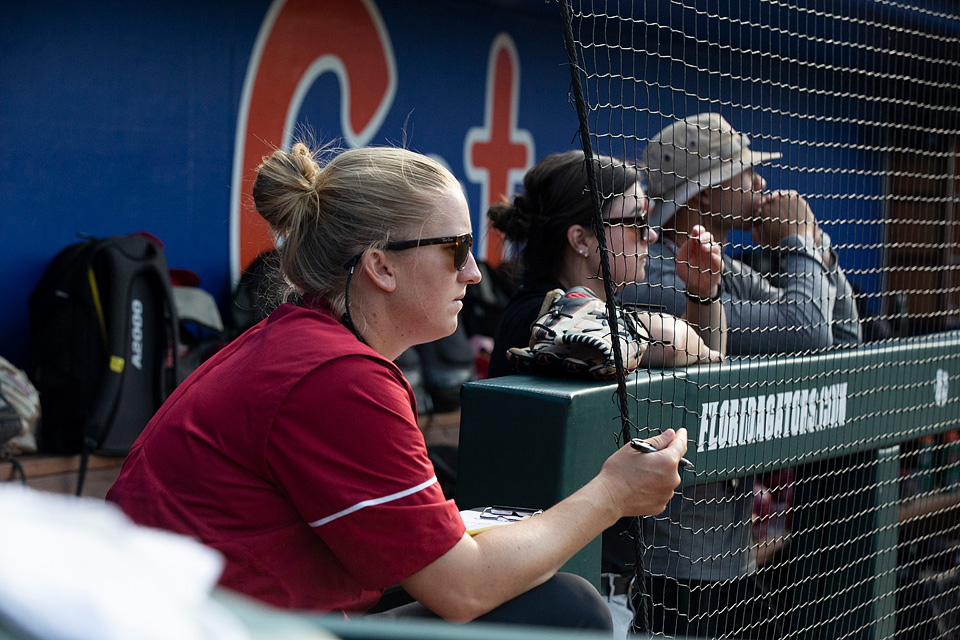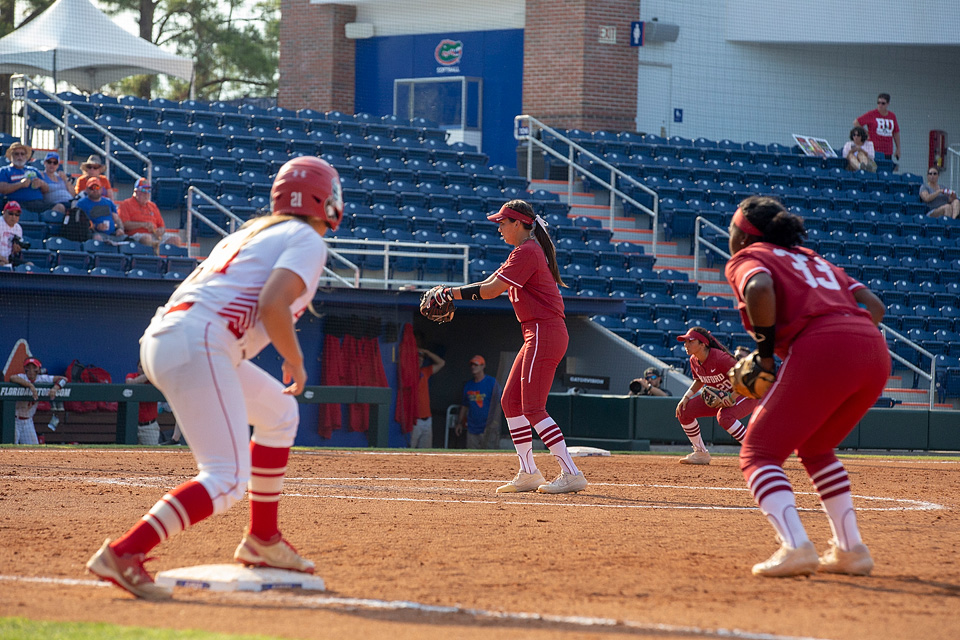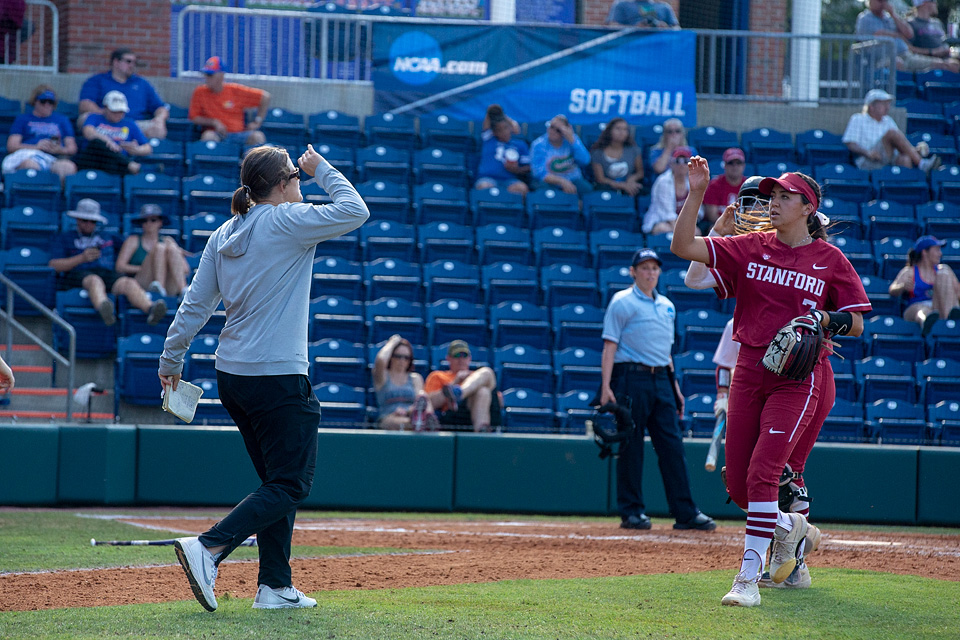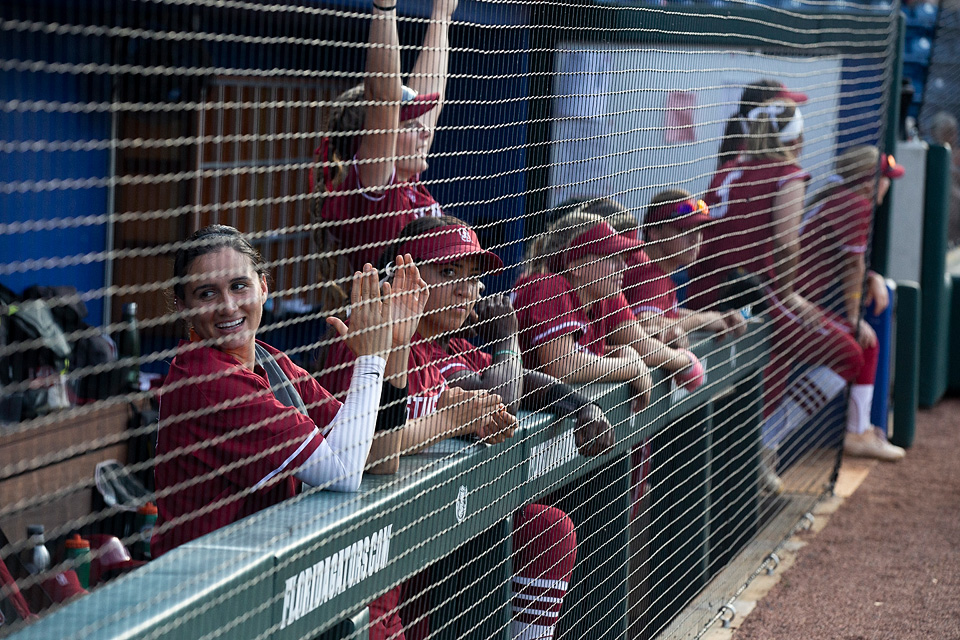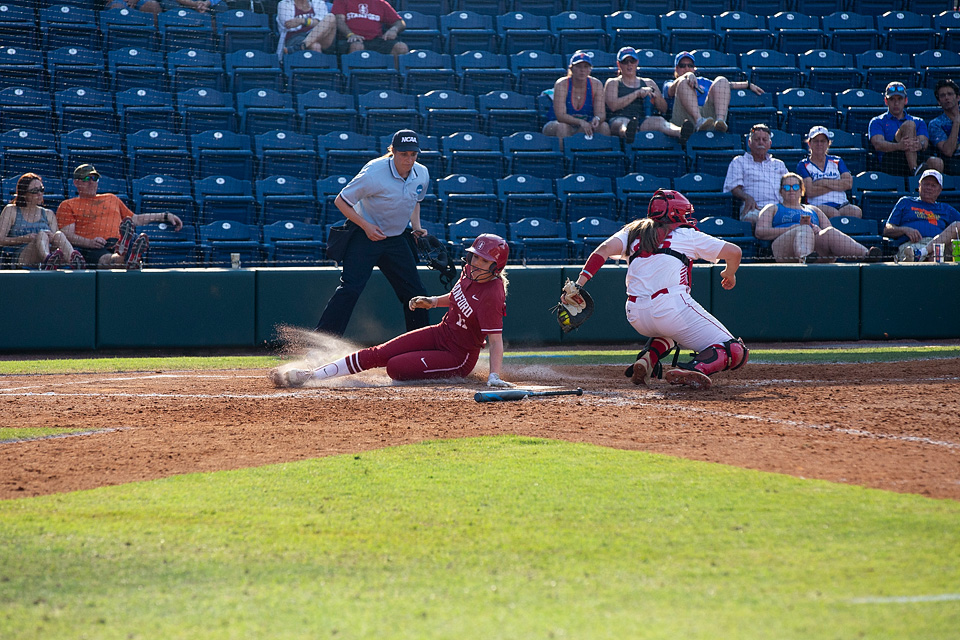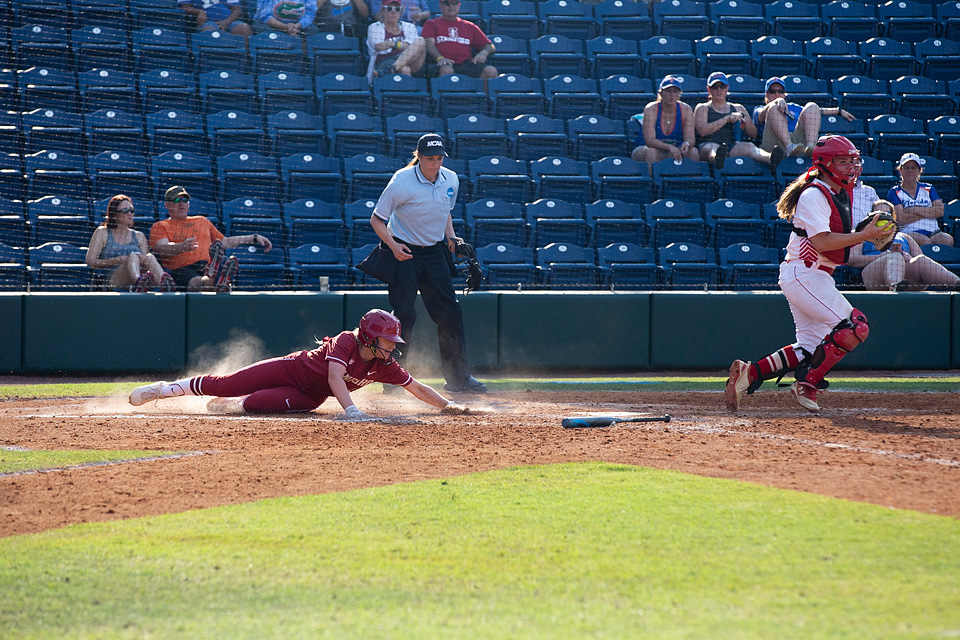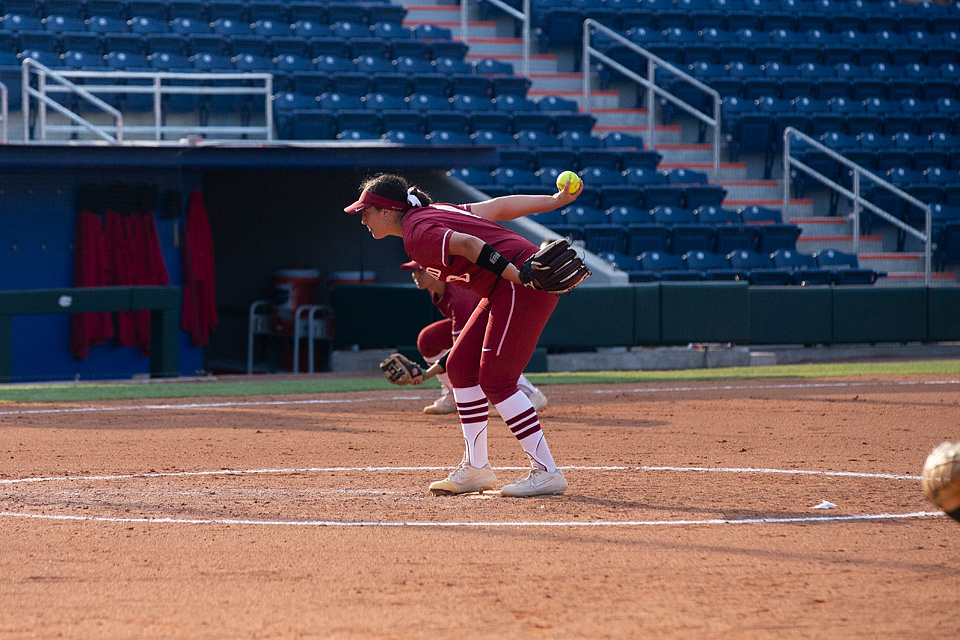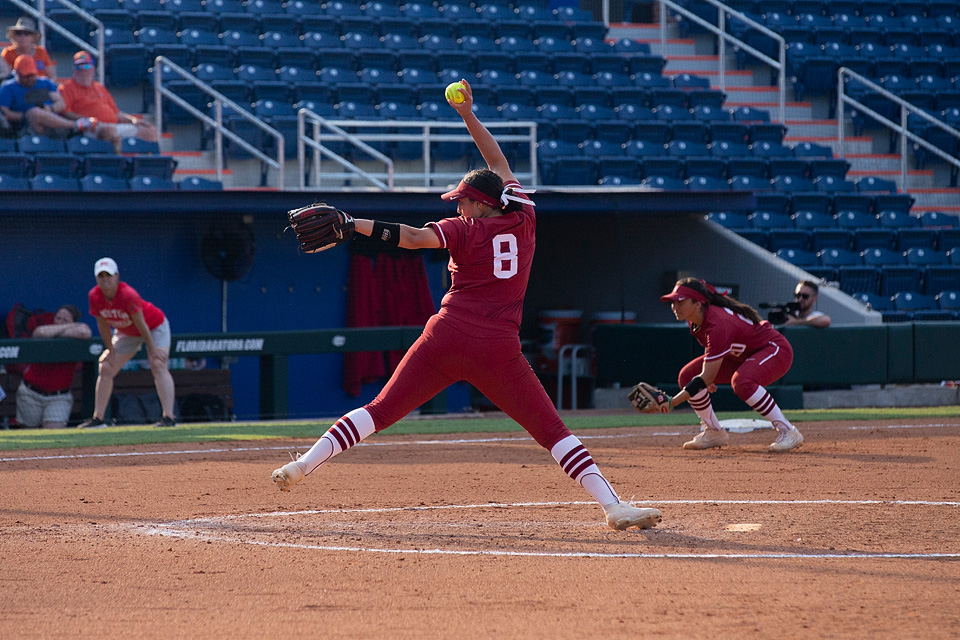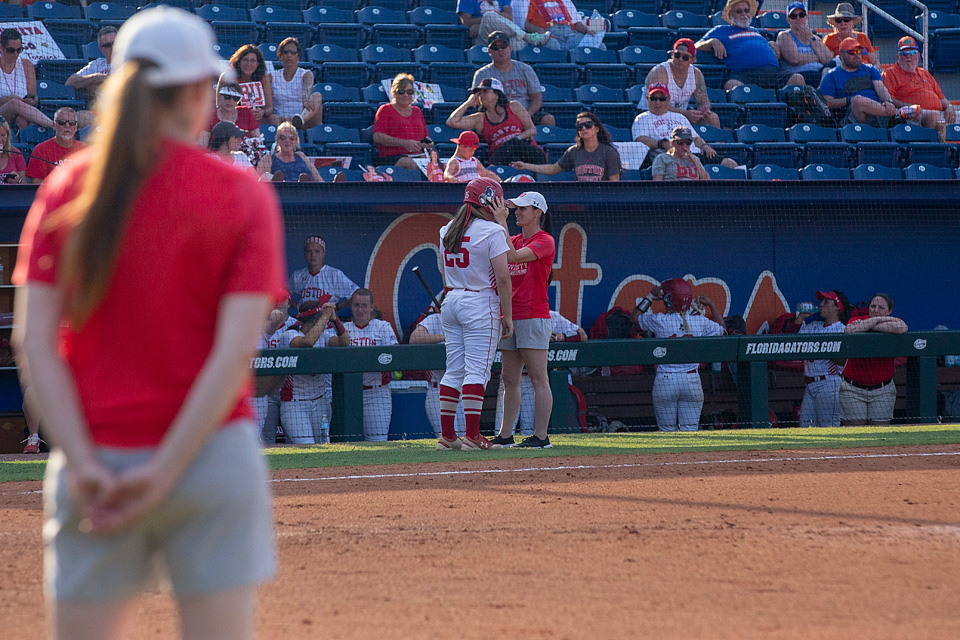 Coach Ashley Waters takes a moment with her senior catcher, Alex Heinen, before what would be the last at-bat of her career.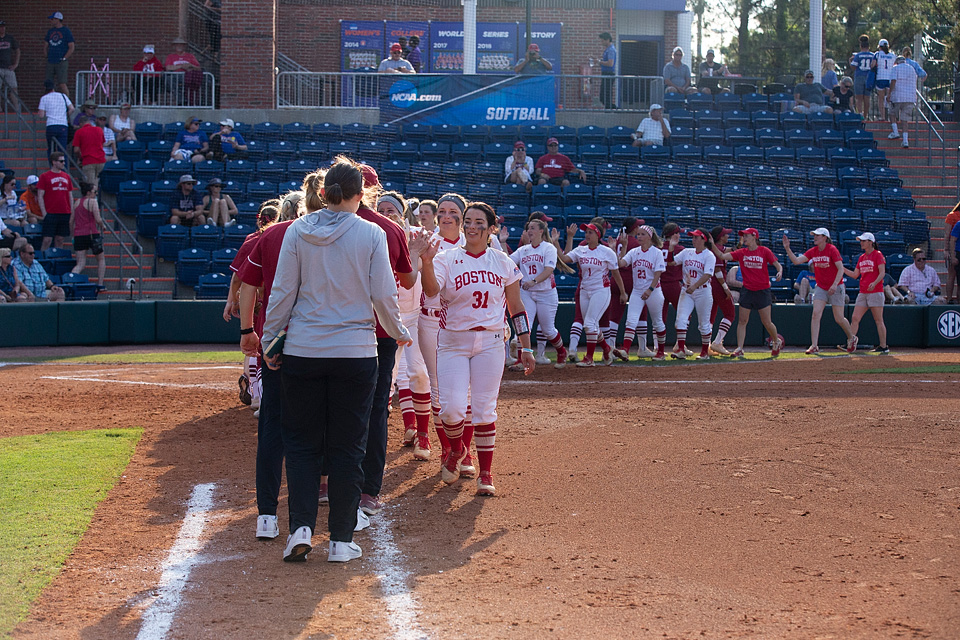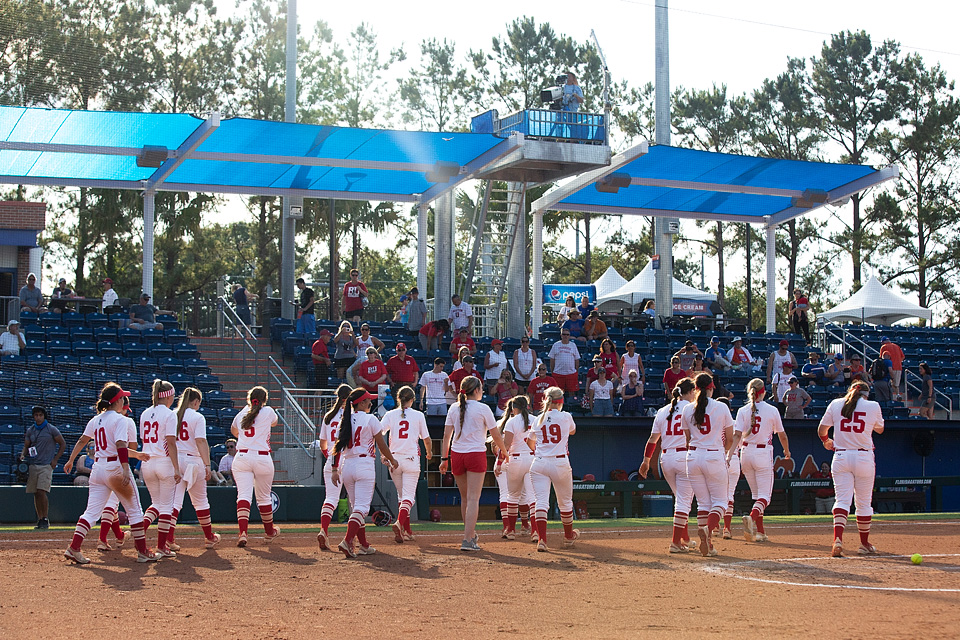 ABOVE: Boston U's season comes to a close after the 13-2 loss to Stanford. The Terriers posted a 37-20 record during the very successful 2019 campaign.

BELOW: Coach Waters and Heinen share a sentimental moment filled with tears, hugs, and laughs following the game.

"It's really tough. I think that anytime you watch a kid's career come to an end, that's always an emotional kind of roller coaster," said Coach Waters during the post game press conference. "I know Alex [Heinen] was on the top step, and I could see her taking deep breaths and just like, trying to hold it in. And that's a kid that's given me everything she's had for four years … It's funny, because I came in with them, I didn't recruit them but I was their coach their freshman years so I felt like we were all 'newbies' together. I feel like we figured out BU Softball together. So it's tough to say goodbye to them … They left BU Softball better than how they found it."

When asked about Alex Heinen, Coach Waters said, "What you see is what you get! I mean, she's just a passionate softball player with this amazing electric kindness and atmosphere around her," and before she could finish Coach Waters was overcome with emotion only further solidifying this special coach-player bond.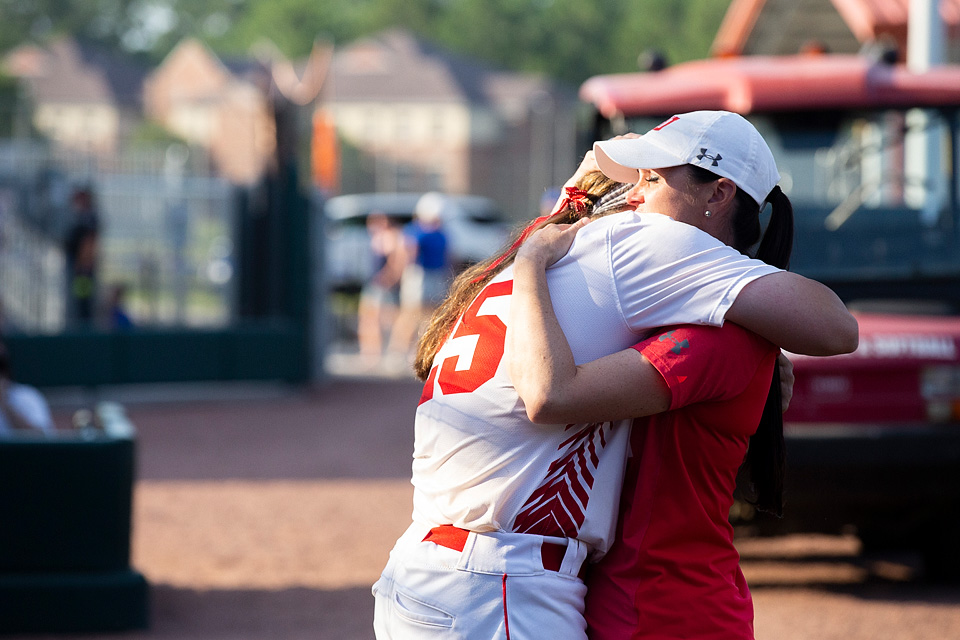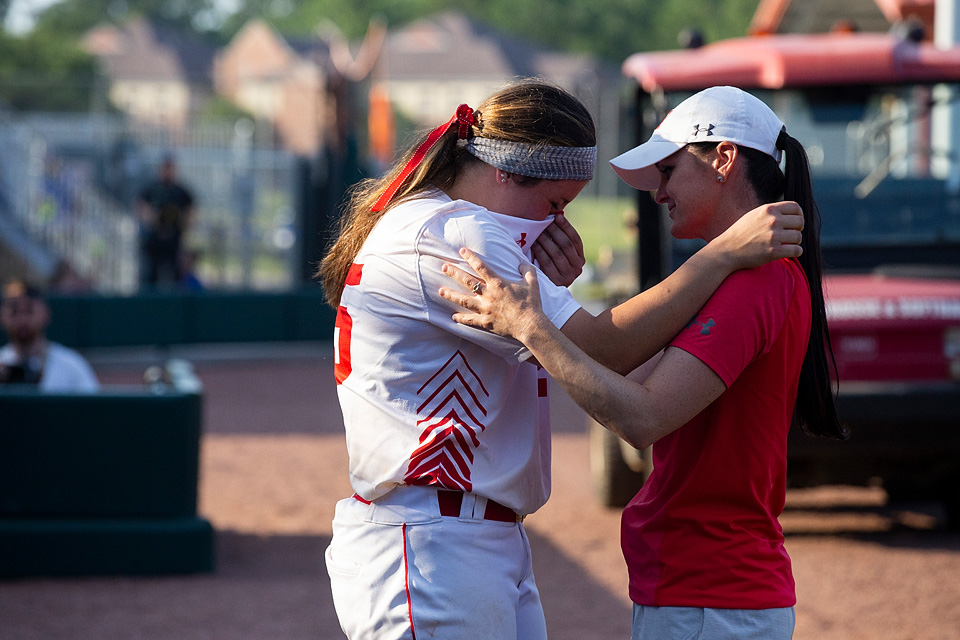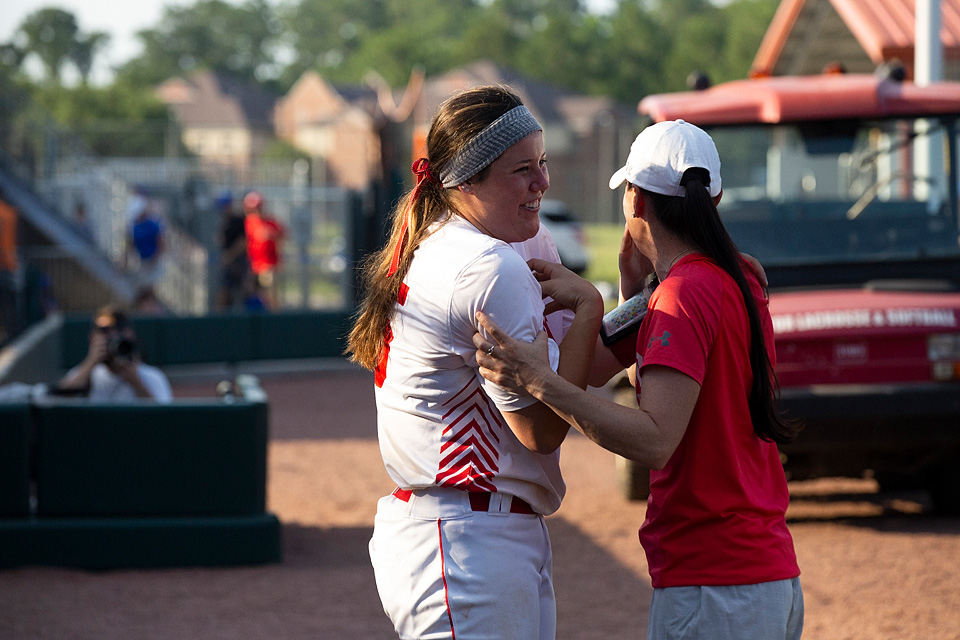 ———————————————————————————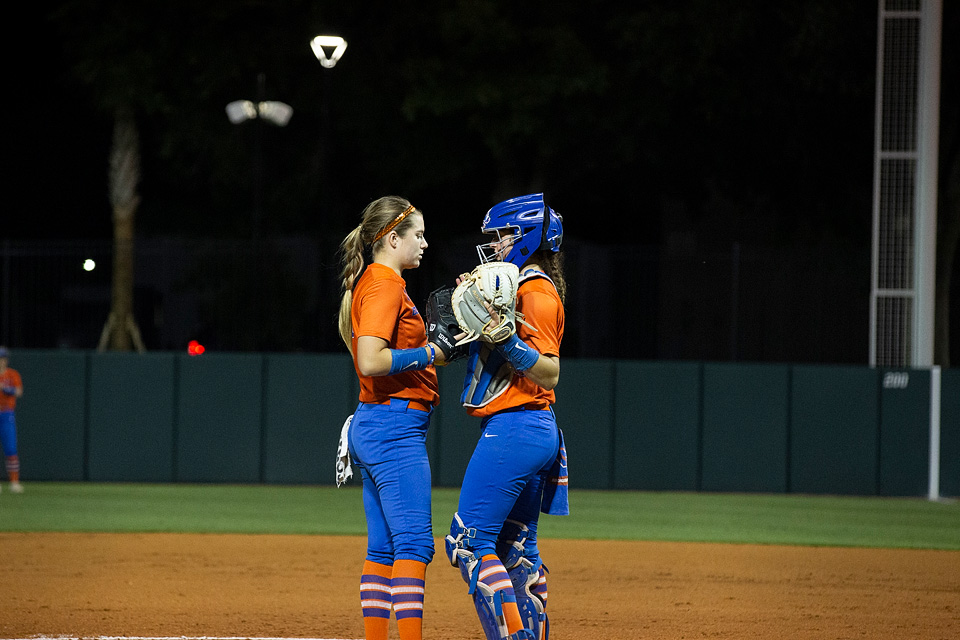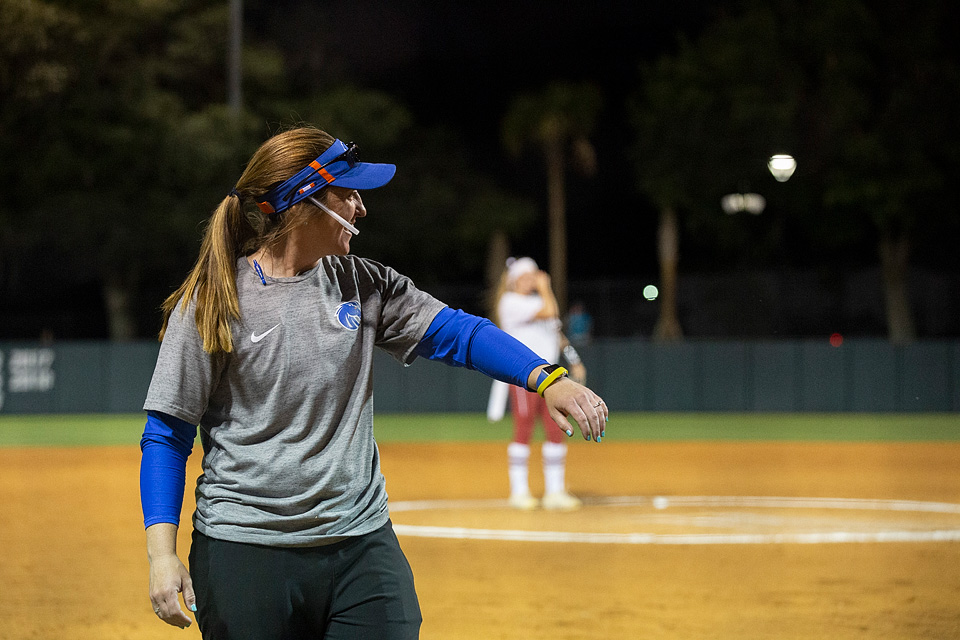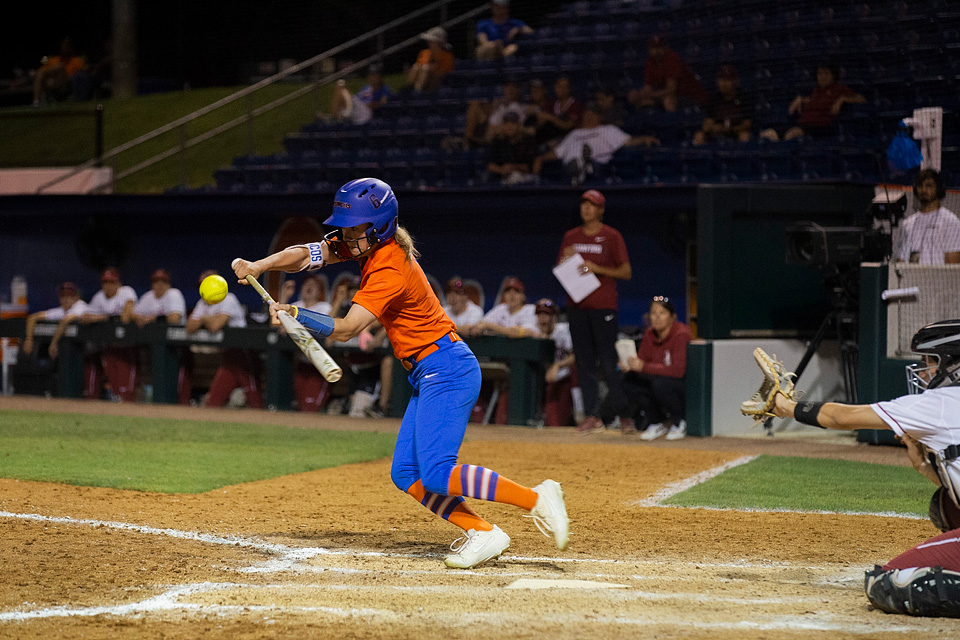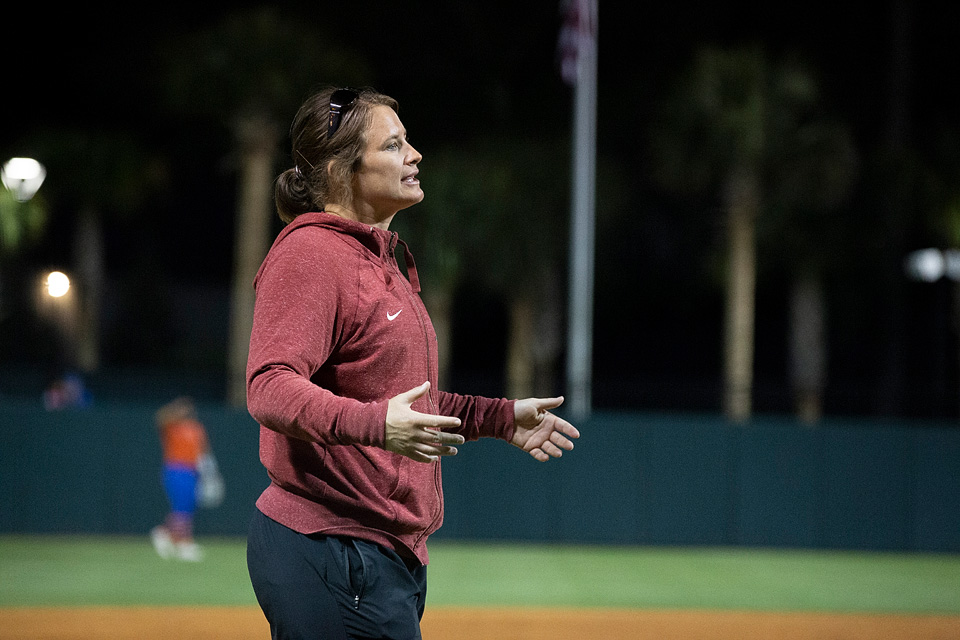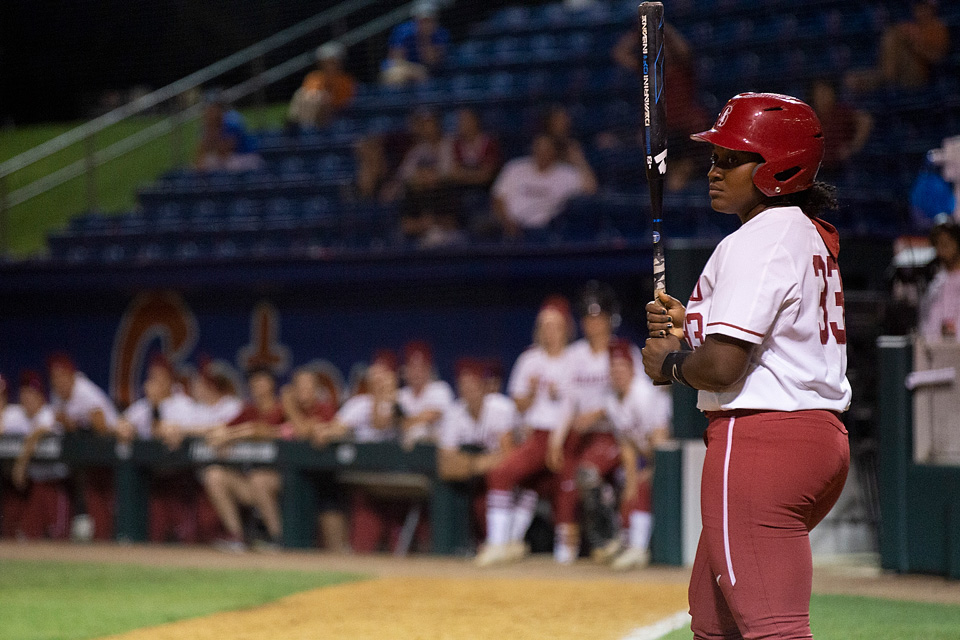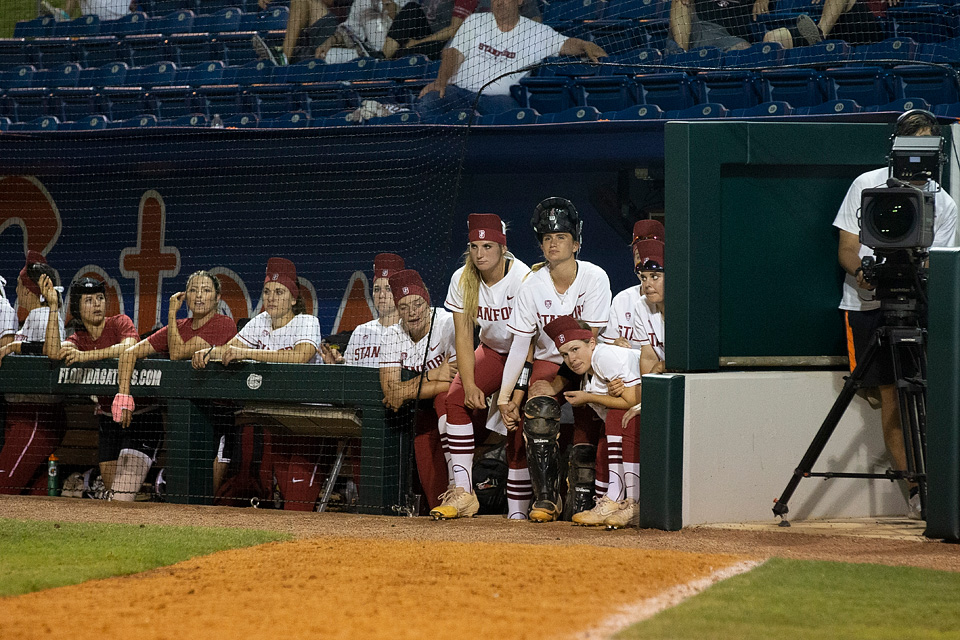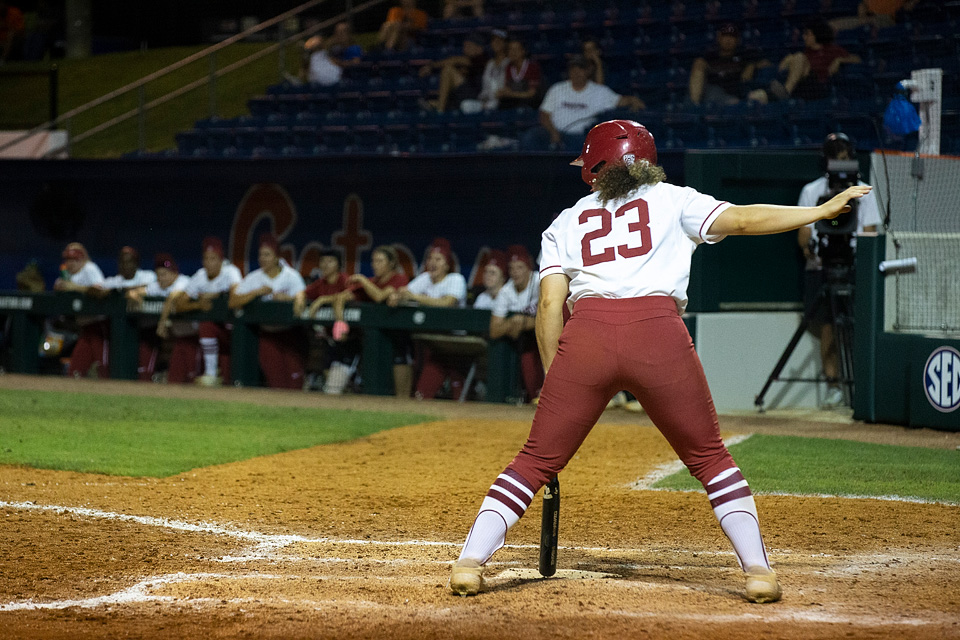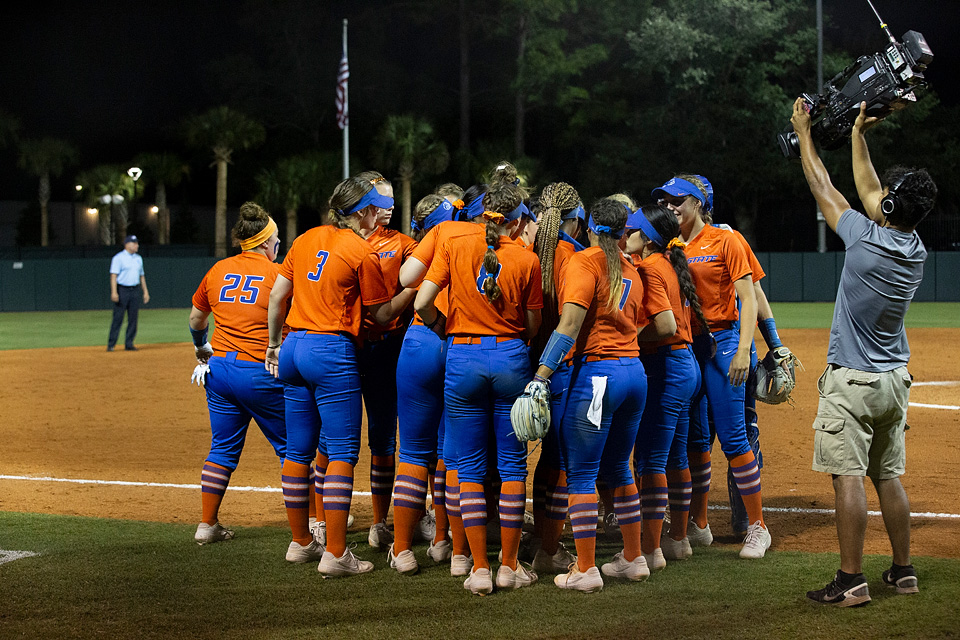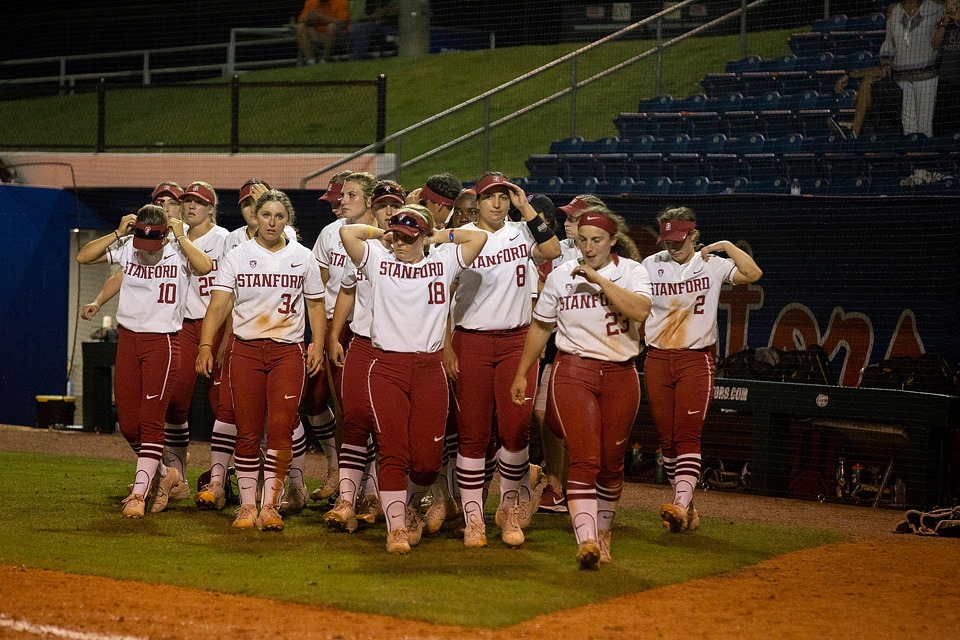 TOP LEFT: Boise State huddles together following their victory and advancement into the regional championship the following day.

TOP RIGHT AND BELOW: The Stanford Cardinal's season comes to a close following their second defeat at the hands of Boise State on the weekend. The Cardnial's return to NCAA Tournament play marked their first in six years, a highlight of a rebuilding program. Stanford finished the season with a 33-20 record; a fifth place finish in Pac-12 play; and statement victories over programs such as LSU, UCLA, Michigan, and Northwestern.

Stanford's season ace Carolyn Lee when asked about handing over the ball to freshman Molly Millar during the Boston U: "I talked to her a little bit. I said, 'throw your stuff they can't hit you.' And that's the only thing I told her, and it wasn't being an upperclassman or being experienced at that point. It was just being a teammate and tell her, 'you can do this. Go out there and throw your stuff, and she did great.'"

Head Coach Jessica Allister when asked about the regional and season: "I think it's really important when they leave here for them to understand that no season is defined by any one weekend, one game, and I was proud of them throughout the season. I think we left the end of last year thinking that we were better than we showed … and I think that gave us confidence to put in some work over the summer. And I think they showed up in the fall and had a little bit of confidence and a little bit of belief that, 'hey, maybe we can do this.'"

When asked about the senior class: "They really just embraced it. And I think that losing is really, really hard. And when you lose as much as they lost over the beginning of their career, you know, it's really easy to shut down, and to kind of go numb to it and move along with other endeavors. [But] they just, you know, jumped full in and give it their all and said, 'we're gonna go for it.' I don't think the importance of that can be stated enough. Because it's hard to fight back. It's easy when it's easy, and it's hard to fight back."

When asked about what Coach Allister hoped her program takes away from this experience: "You hope that your success drives work. Because you don't get better if you if your success doesn't drive work."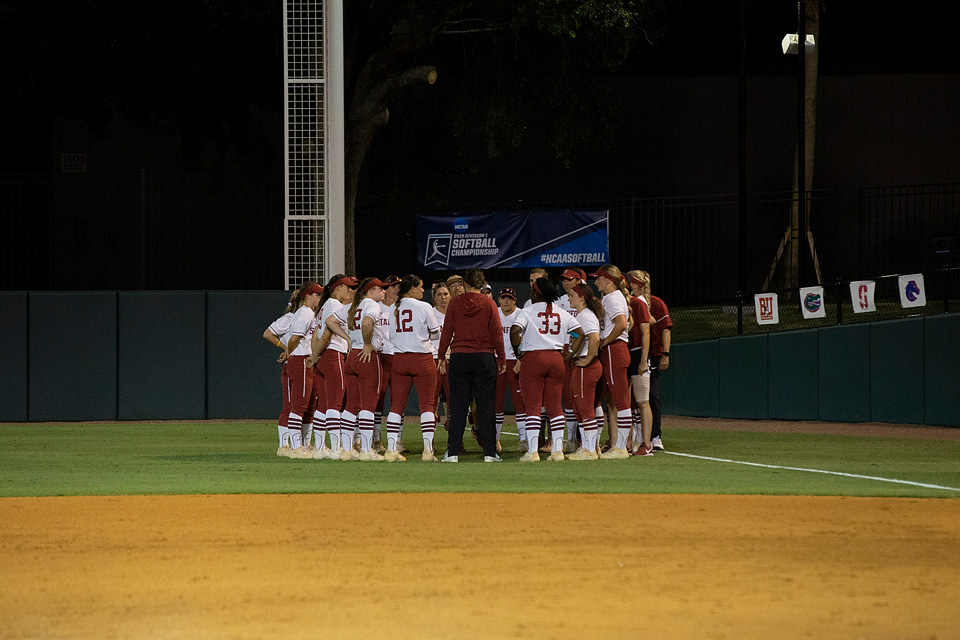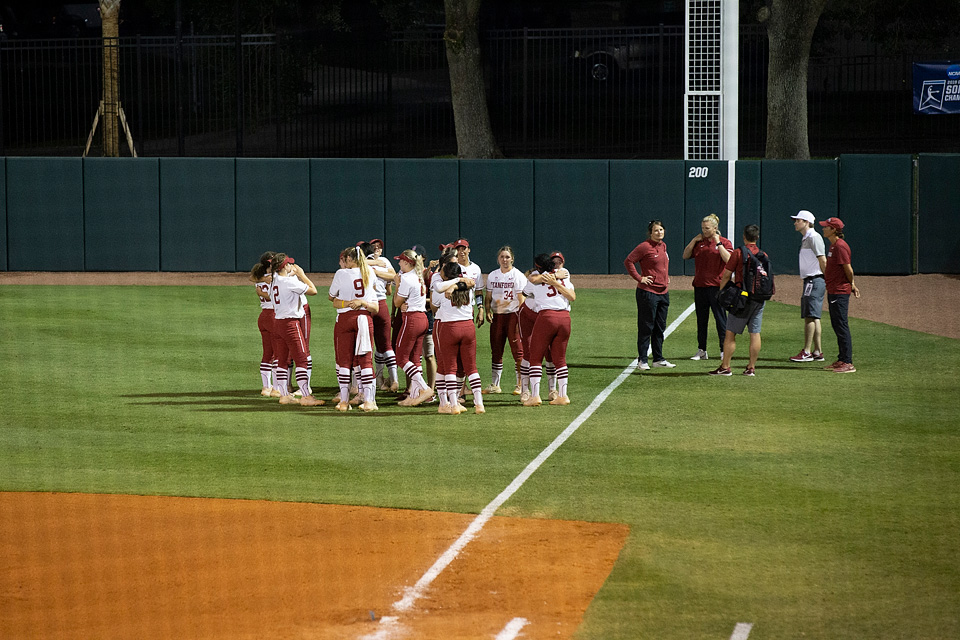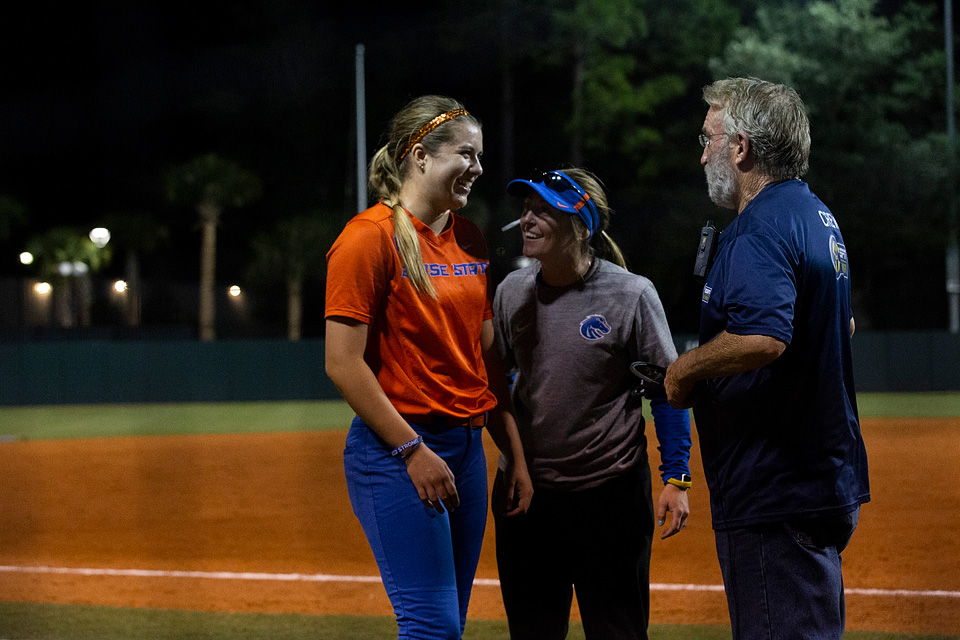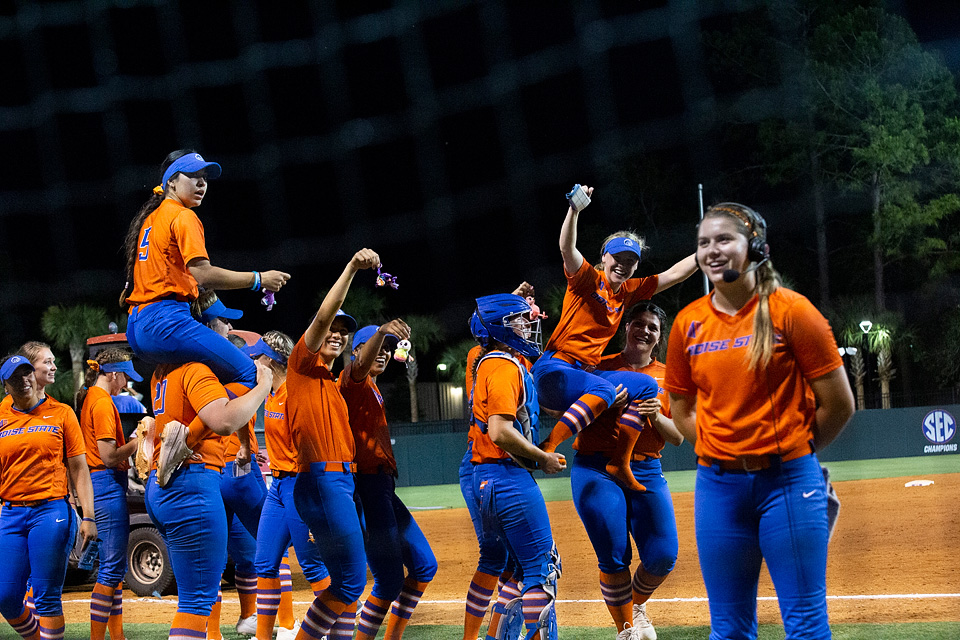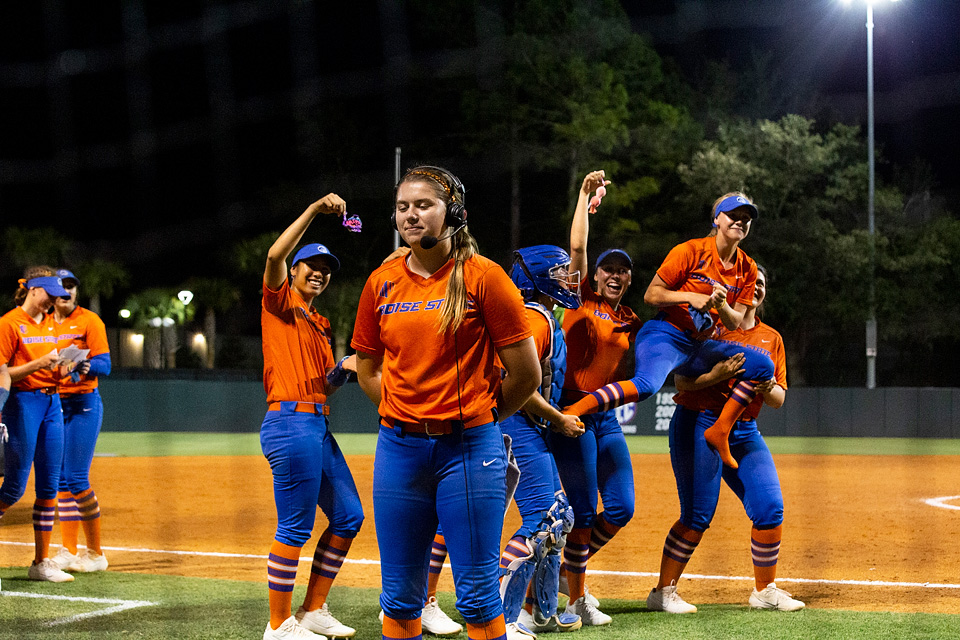 Boise State celebrates their victory and nod to the regional championship title. Unfortunately, the Broncos historic season would come to a close the following day falling to Florida, 5-0.

Comments from Head Coach Maggie Livreri following Boise State's victory: "This is really awesome, it's another piece of history for these guys, we get to play on championship Sunday … I'm really really proud of how resilient we were and the desire to keep playing and keep fighting for each other and represent Boise State and share our passion for the game. I'm incredibly proud of Kelsey [Broadus] for her determination and staying with it … Also Stanford, man, heck of a fight. Those guys are a class act and they're doing good things, they're going to keep going forward, I'm really impressed with them too."

Kelsey Broadus when asked about her calm demeanor in the circle: "Towards the end of the season I've gotten a lot better at not showing my emotion and that was one big goal I wanted to accomplish over this season was to not let the opponent, or anyone, know how I feel. And I think today was a good example of my improvement over the season.

Senior Rebekah Cervantes following Boise State's Sunday loss when asked about her collegiate career: "It's everything. From a team that's gone, what, won 12-14 games to two seasons in the post season, that's incredible … it's incredible, I wouldn't ask for anything more; the experience in general, traveling the world, being with people who love you, you'll never get that back.


———————————————————————————