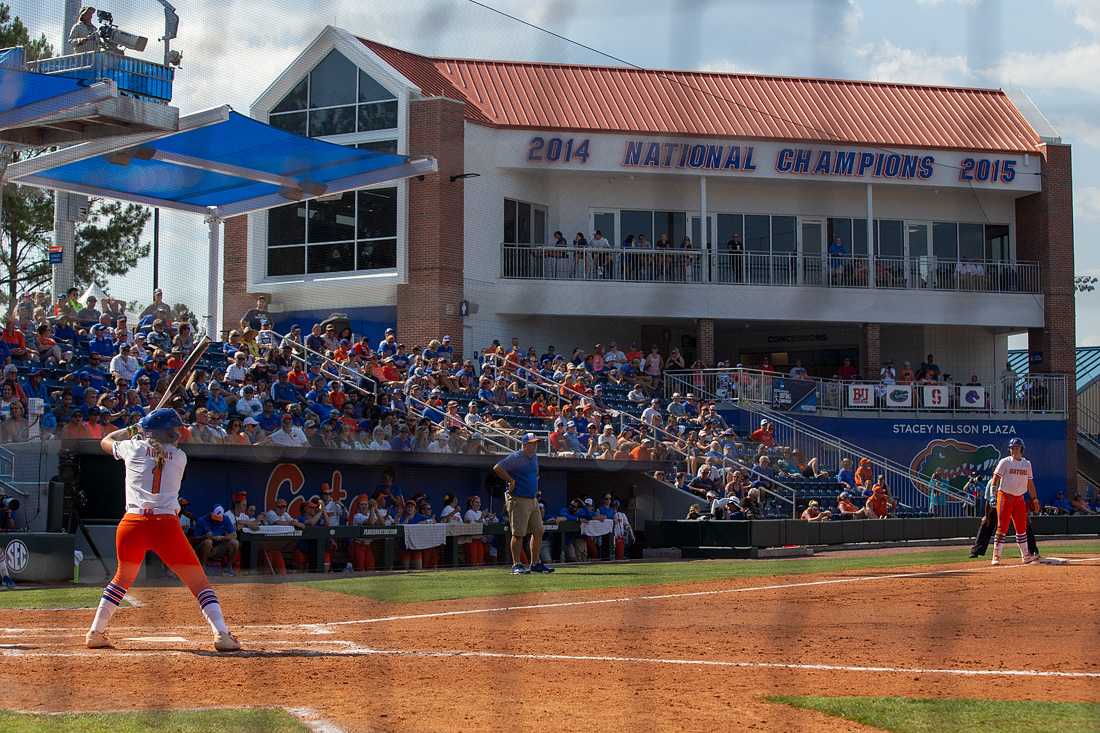 The first day of regional play in Gainesville was a good one! In game one, the Stanford Cardinal faced off against the Boise State Broncos. Boise State came out and made a statement defeating the Cardinal, 9-1.

The first three innings both squads were strong, both pitchers were working efficiently and quickly, inducing a ton of pop-ups. In the fourth is where the game shifted. Boise State's Rebekah Cervantes, the team's proclaimed leader, blasted a solo shot over the left field fence which started the scoring. From there, the Broncos loaded the bases when an untimely error, that had the potential to be a double play ball to end the inning, by Stanford ushered in the next two runs. The Broncos put up a five spot in the inning.

Stanford looked a bit tense and sluggish. It could be the heat or it could be the nerves of returning to the program's first postseason appearance in six years. But if there is one thing I surely know about the Cardinal staff it is their ability to collect their team and prepare them to move forward come day two.

I was impressed by how free Boise State played …even while rocking the black uniforms in 85 degree and climbing weather. There was an energy and sense of "fun" that came from their dugout and was hard to miss. Kelsey Broadus went the distance in the circle and was lights out sprinkling six hits, issuing only two walks, and allowing no earned runs. She was calm and collected which was surely aided by her squad's lights out defensive play. Broadus only struck out one Cardinal batter, and her defense made a few amazing plays behind her. You can find some of them highlighted across social media, they were dazzling!

For their efforts, in a statement victory, Boise State secured the program's first NCAA Tournament victory in program history. Not bad for head coach, Maggie Livreri, who has enjoyed a successful first season at the Broncos' helm.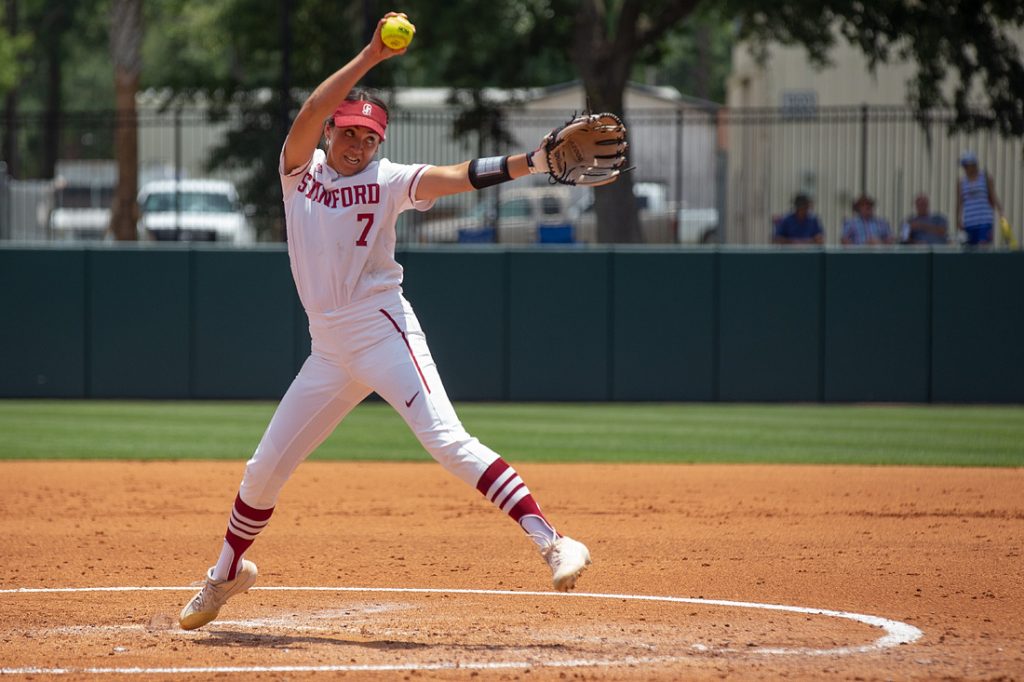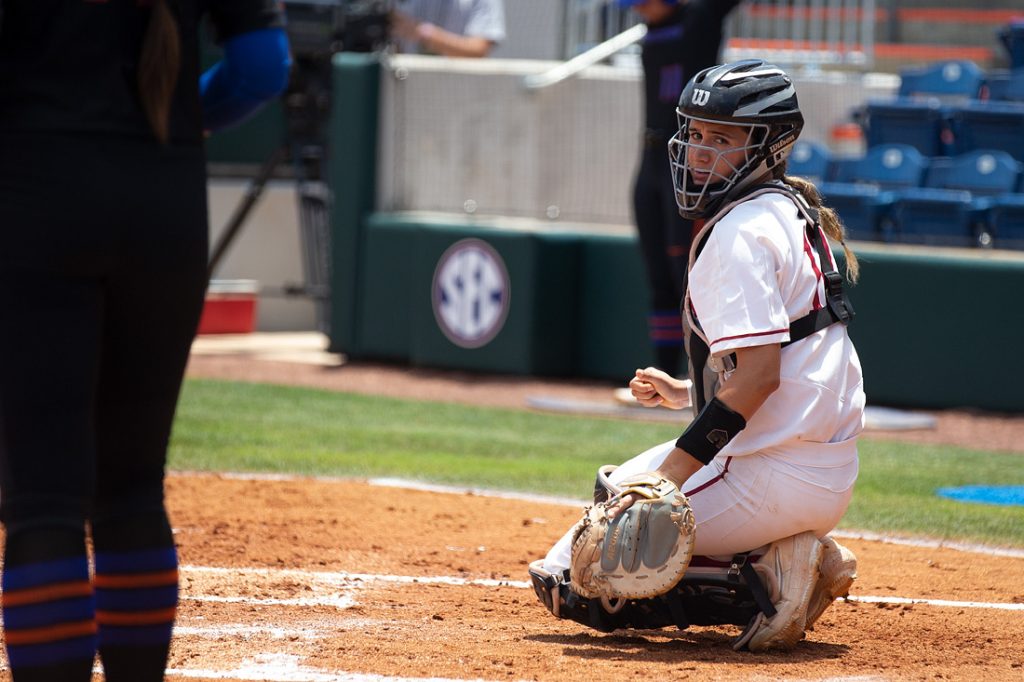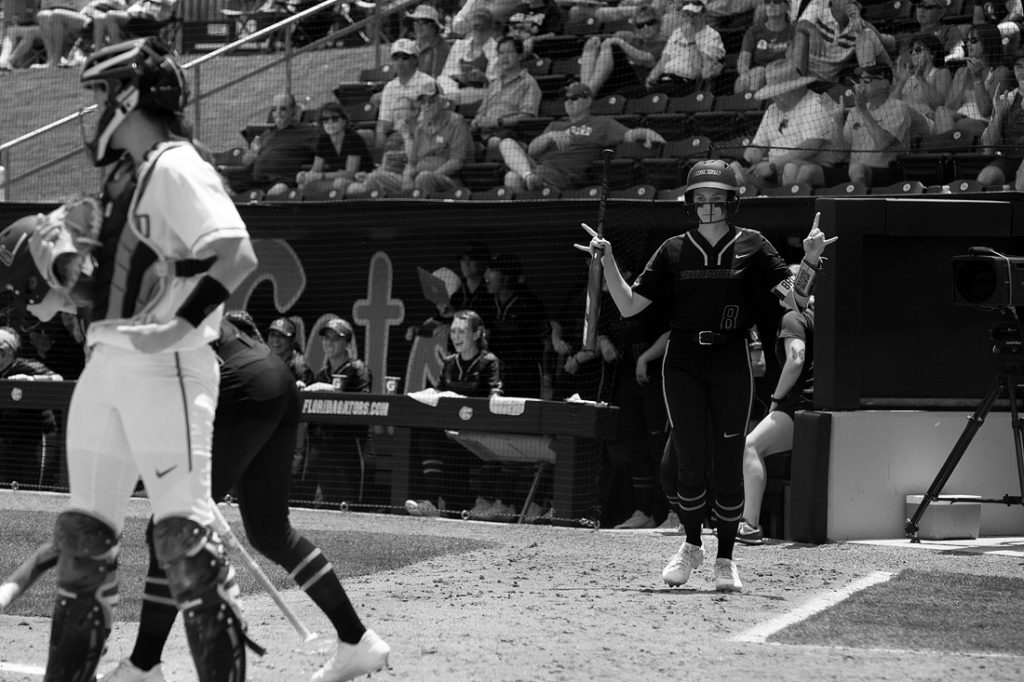 "I think this group needs to prove it to themselves," head coach Maggie Livreri said. "I think that's the overall message is that we are good enough and want to build a program that's consistent and consistently being there, so I think they're excited to prove that just to one another." Quote from the Idaho Statesman.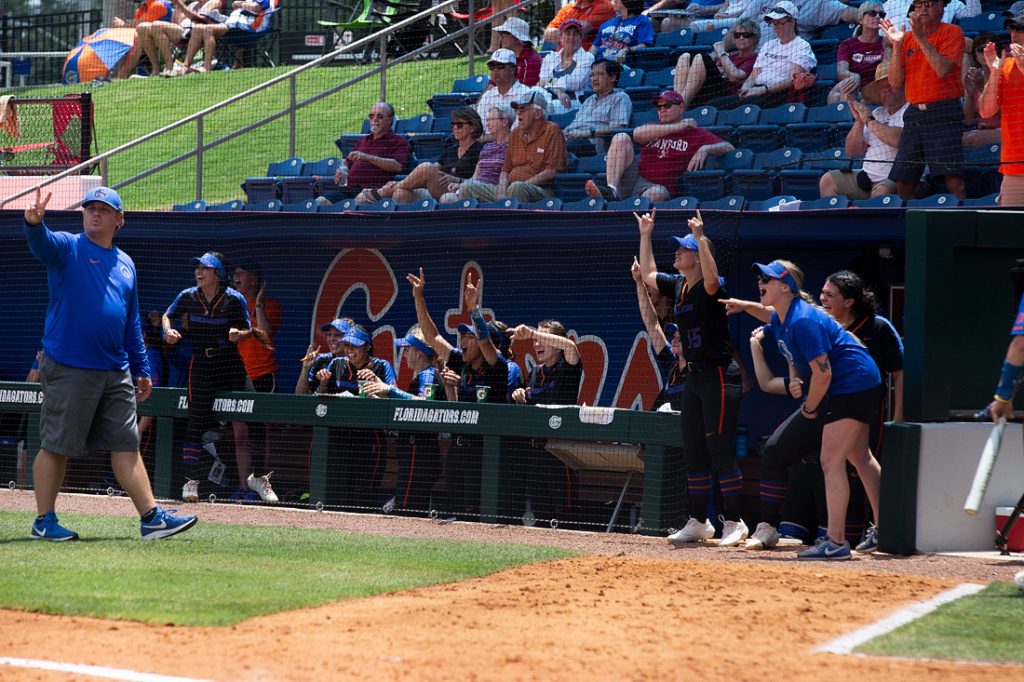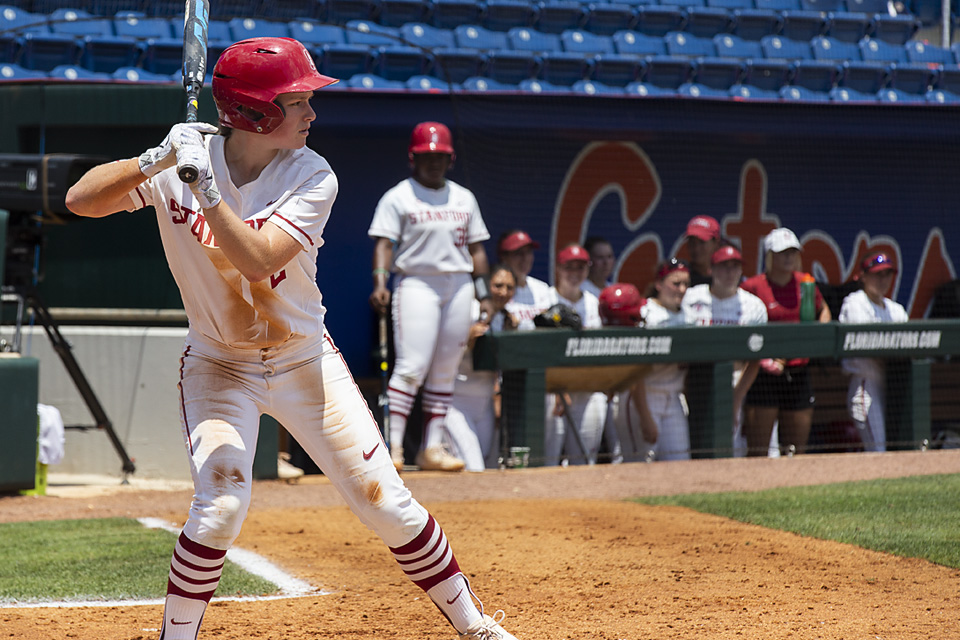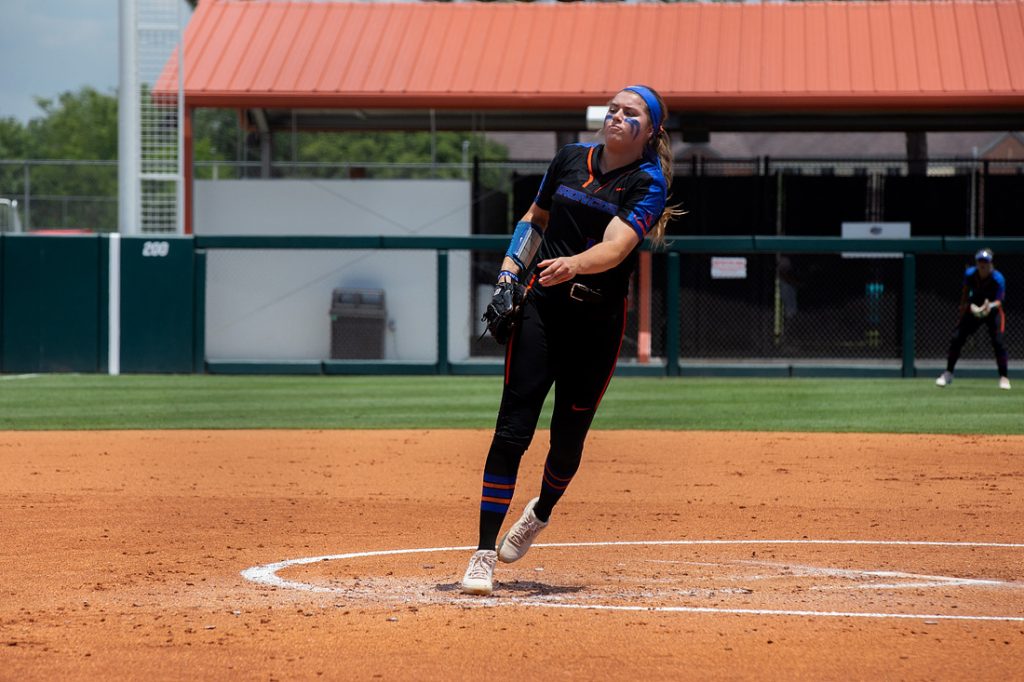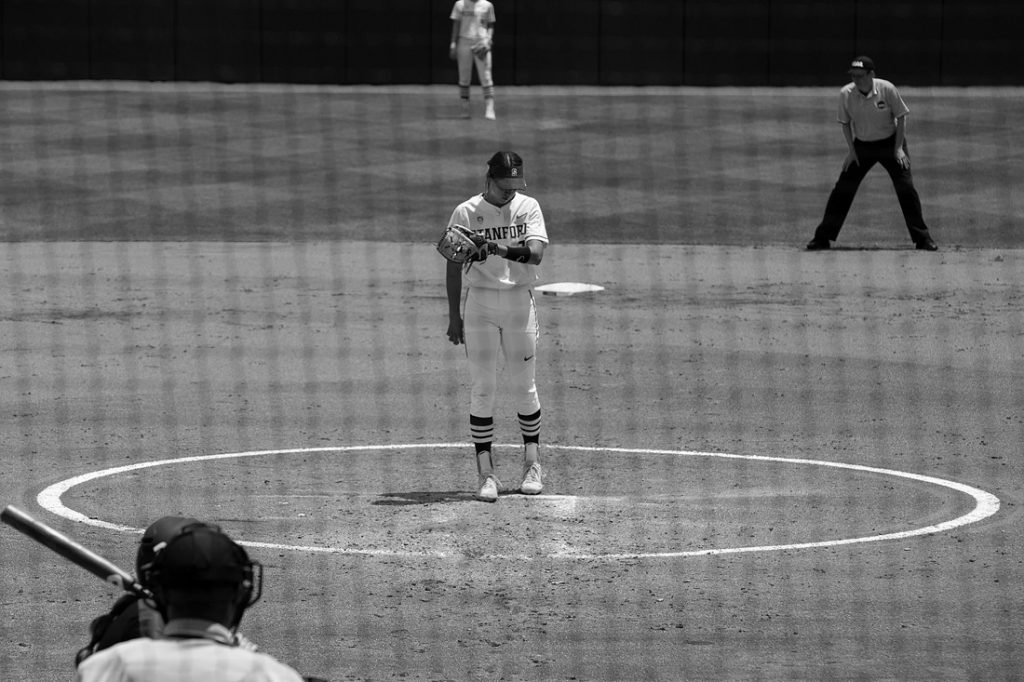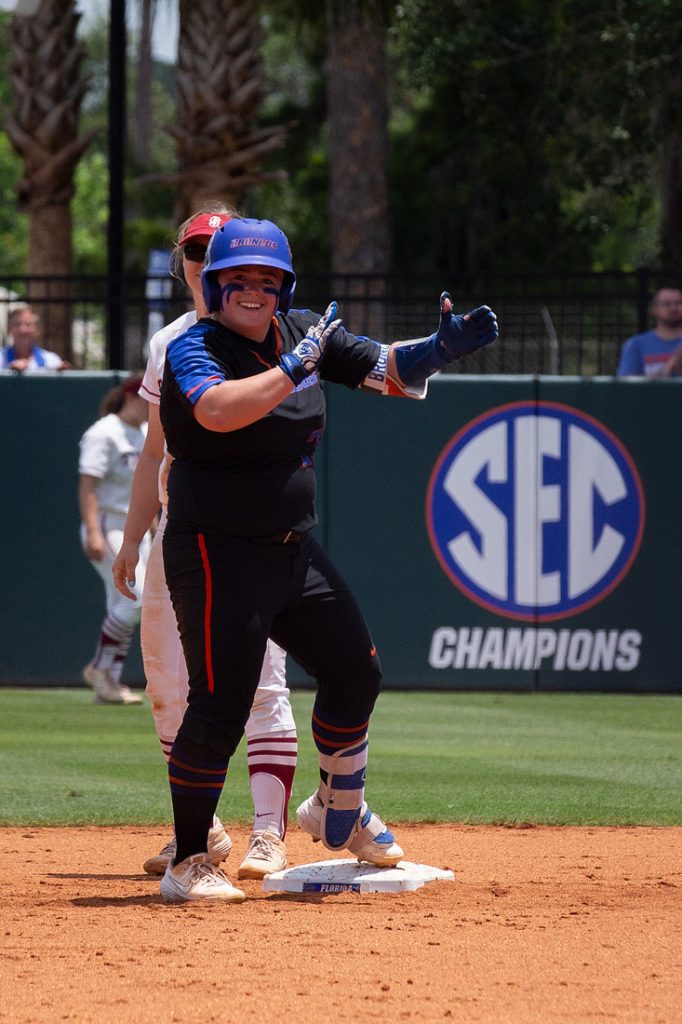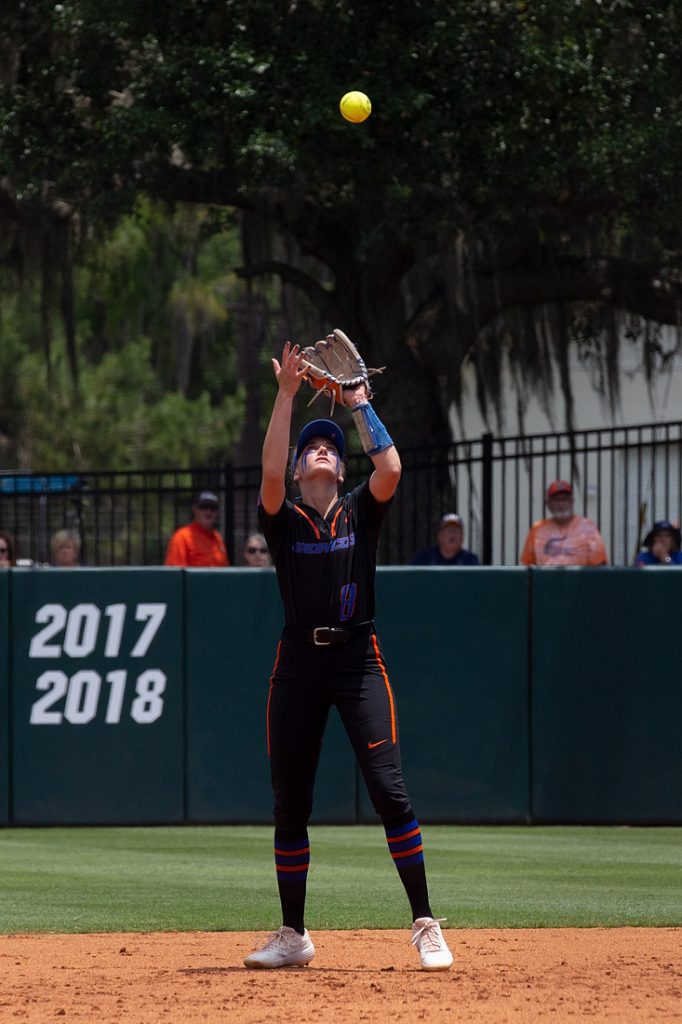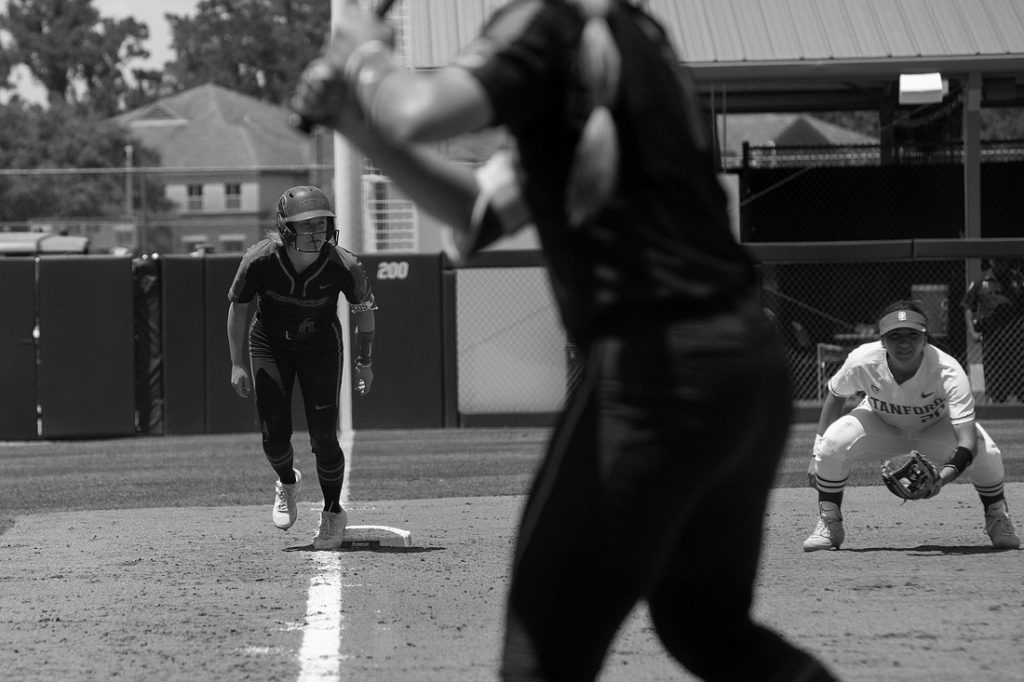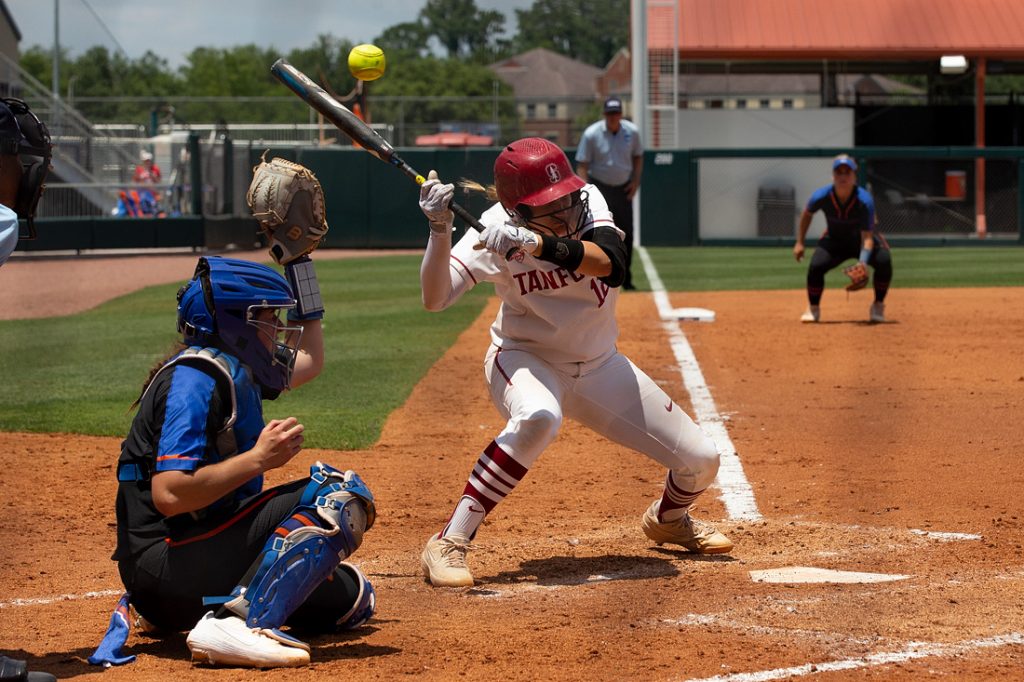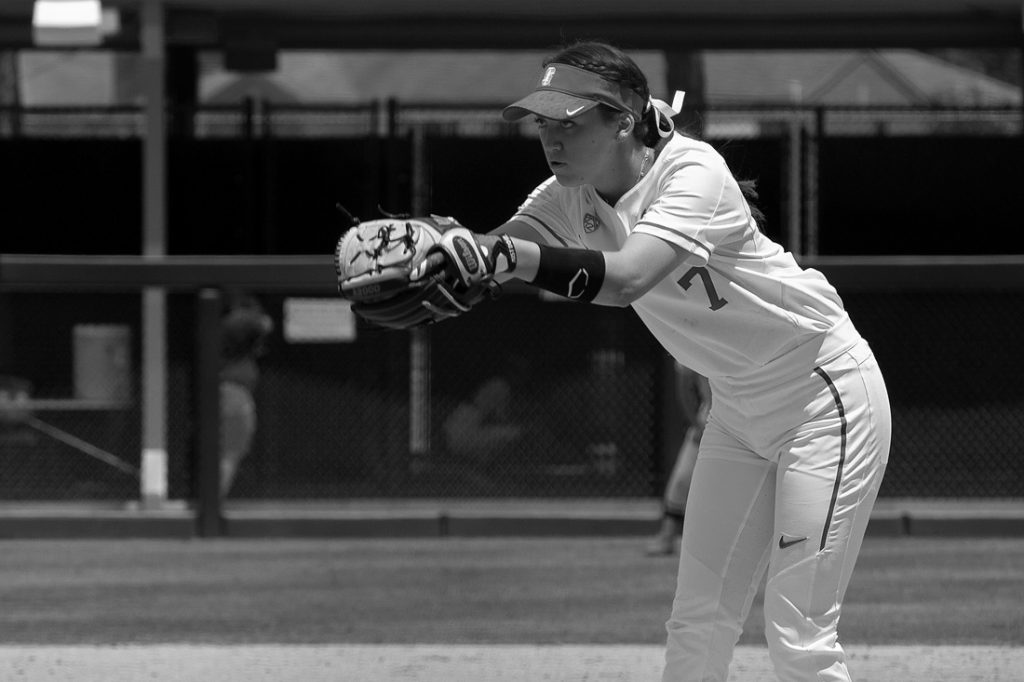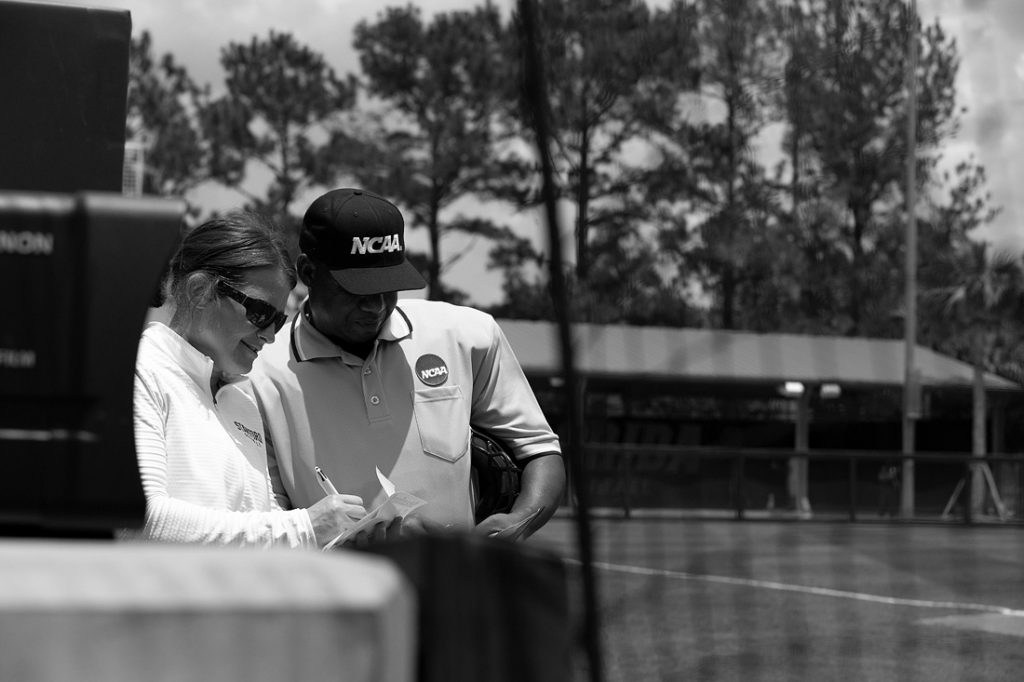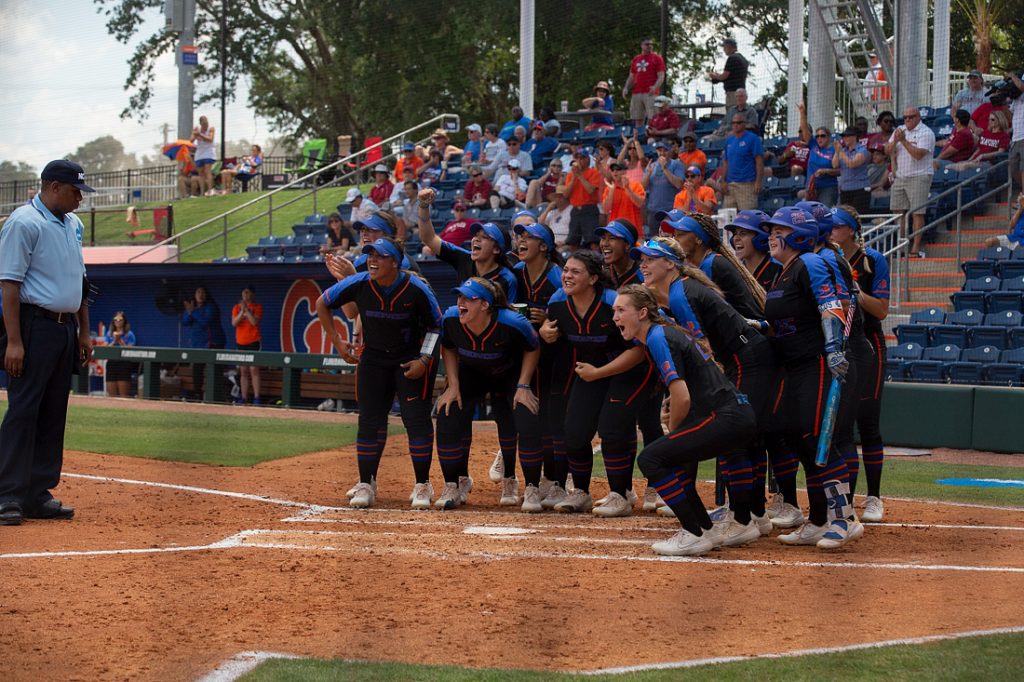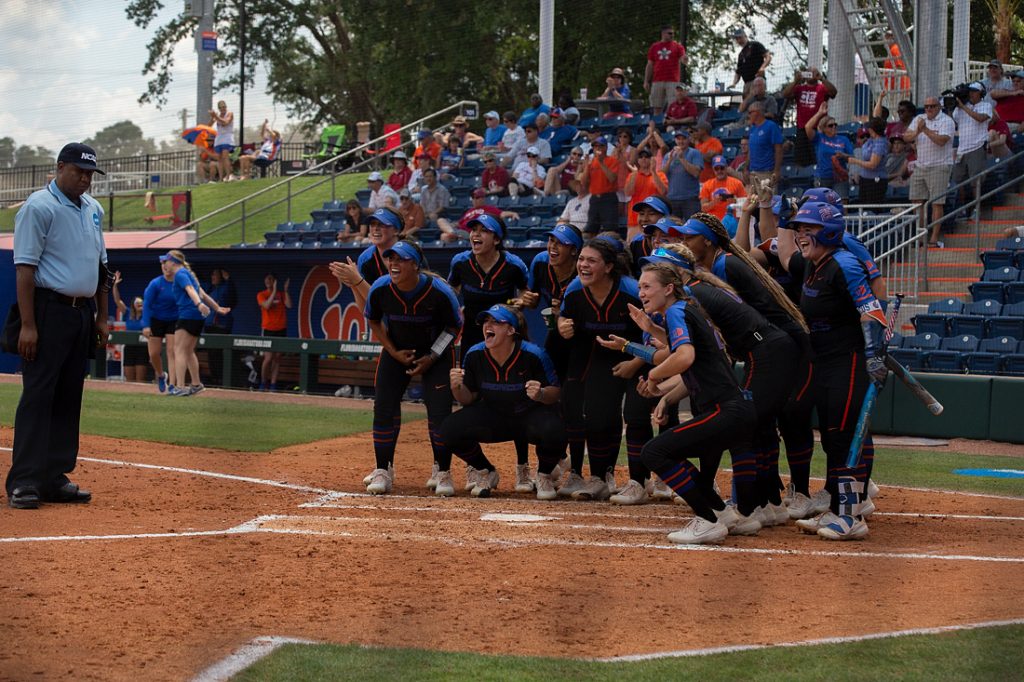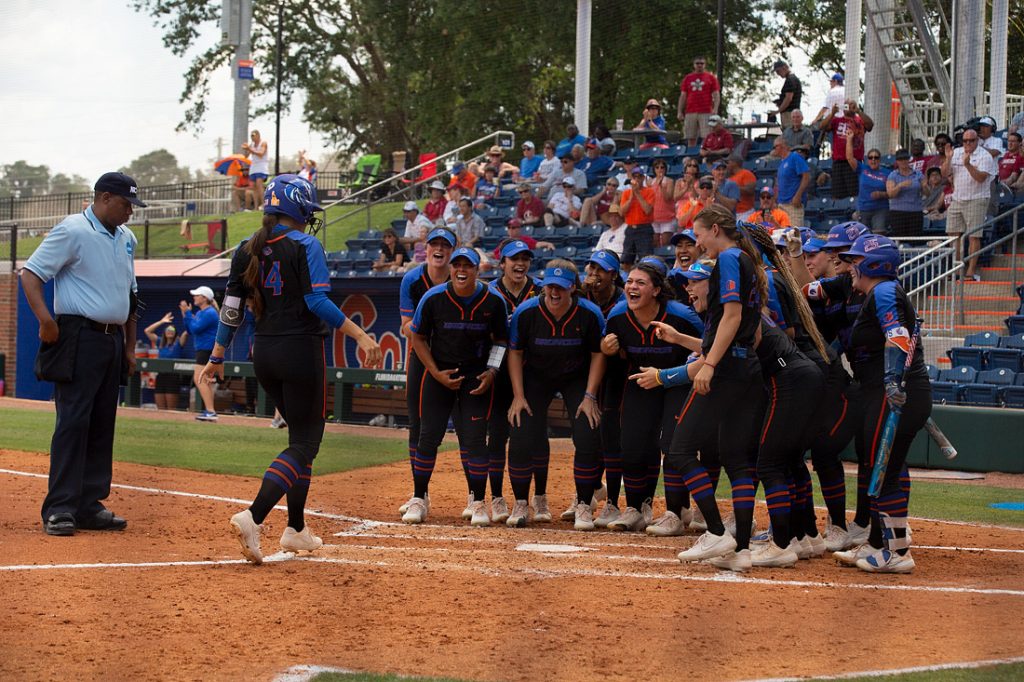 "A 2-0 is something a hitter wants … I was looking for that 2-0 pitch and just being patience [while] leading the team … Honestly it was more just trying to put the ball in play. [Coach Livrei] told us she throws inside so I was looking inside and that's what I got! I think it was a good way to show them how to do it and once that happened we busted it open," Rebekah Cervantes on her 0-0 tie breaking solo home run.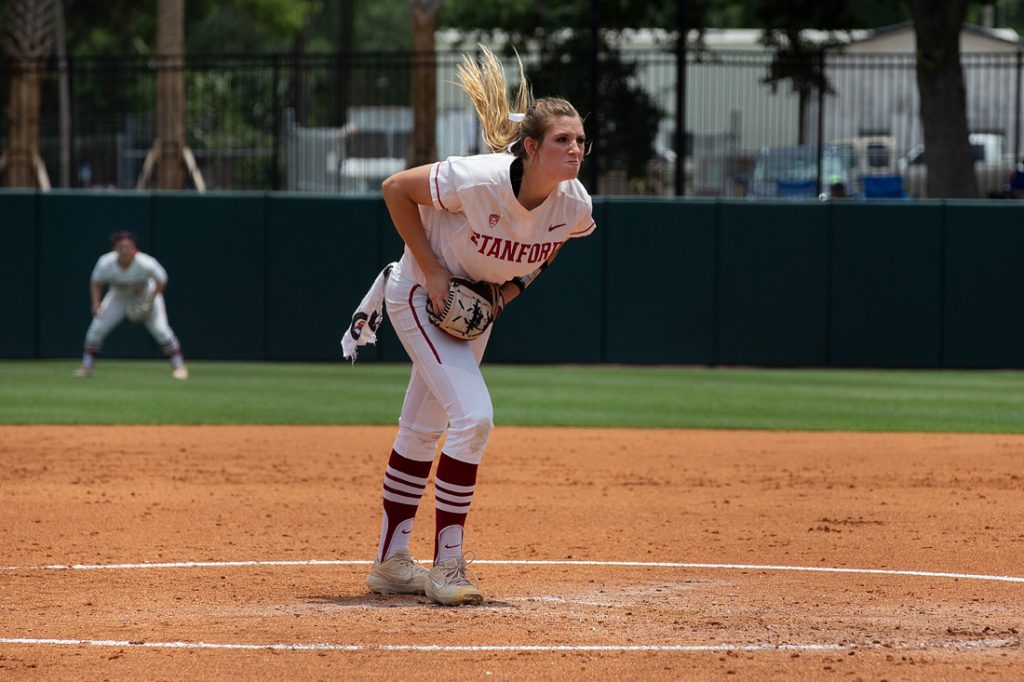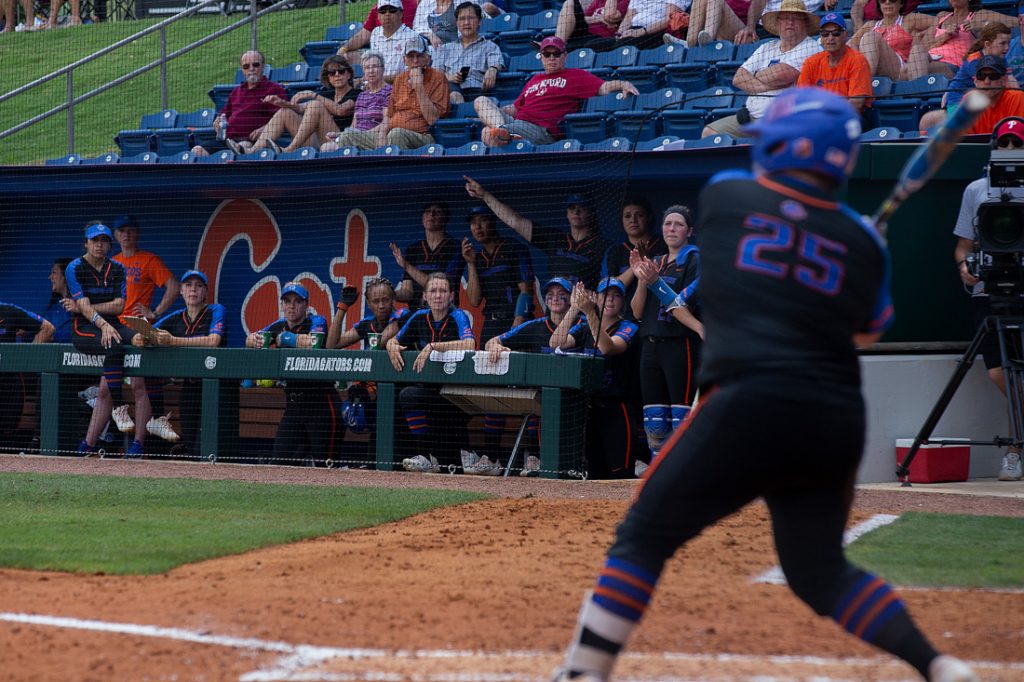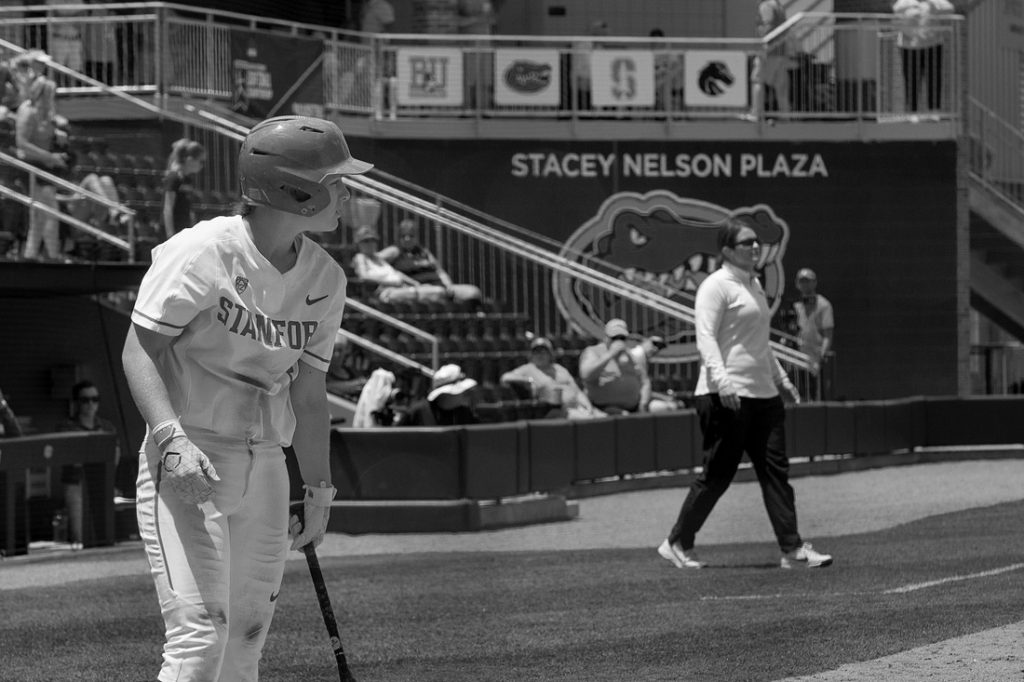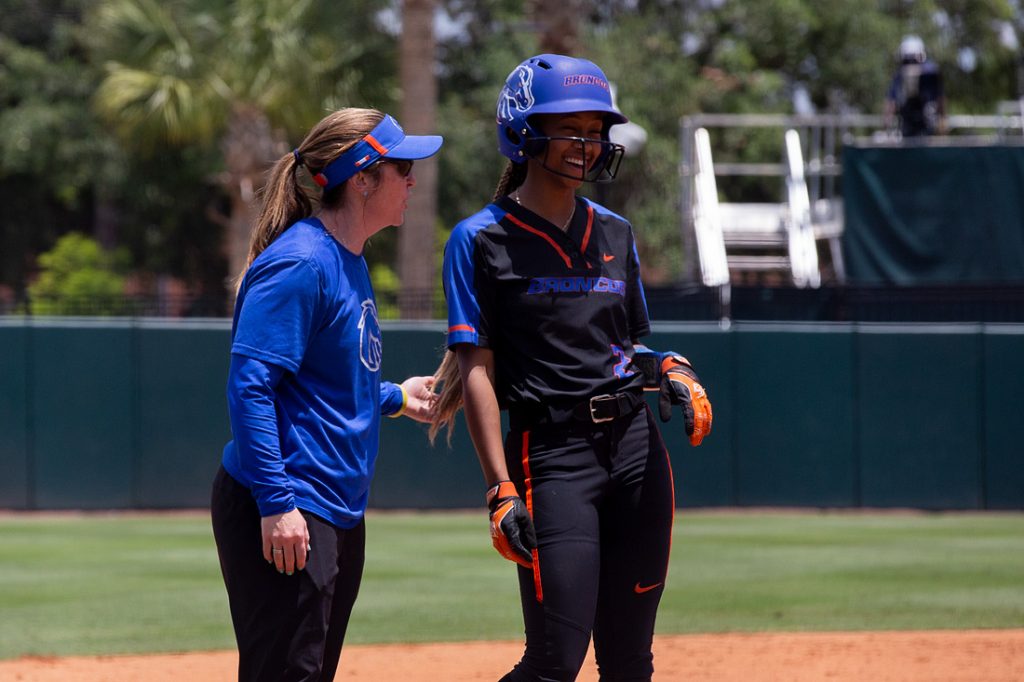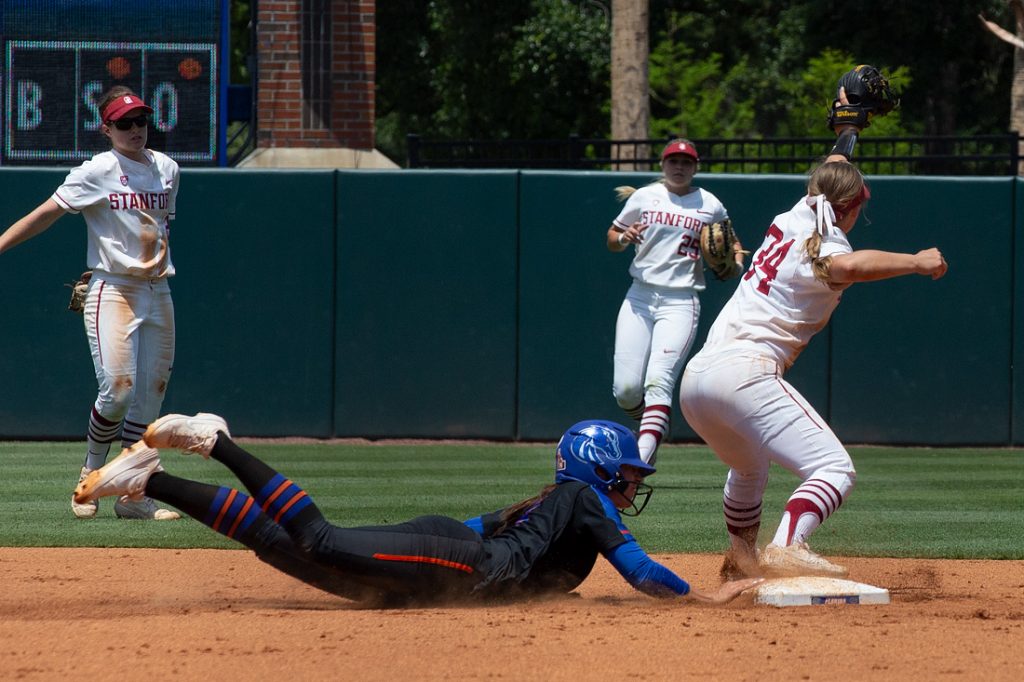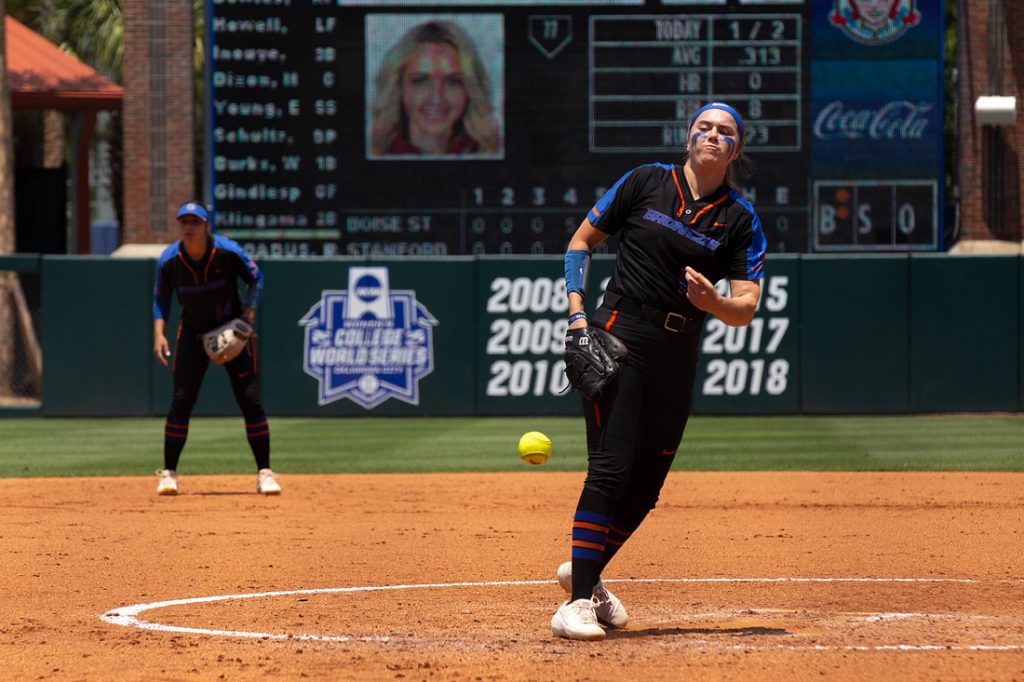 When asked to talk about the team's defensive performance as Broadus only recorded one strike out on the day.

"Yeah absolutely, good time for the first one! That last hitter, when she finally put her away that was awesome, I certainly think everyone was happy about that," Livrei said. "All year long we have tried to improve on defense and tried to work together and it was nice to see it all show up today. They hit some balls hard and things just kind of (knocks on the wood of the table) went our way but also some people making some great plays. All around team, team win."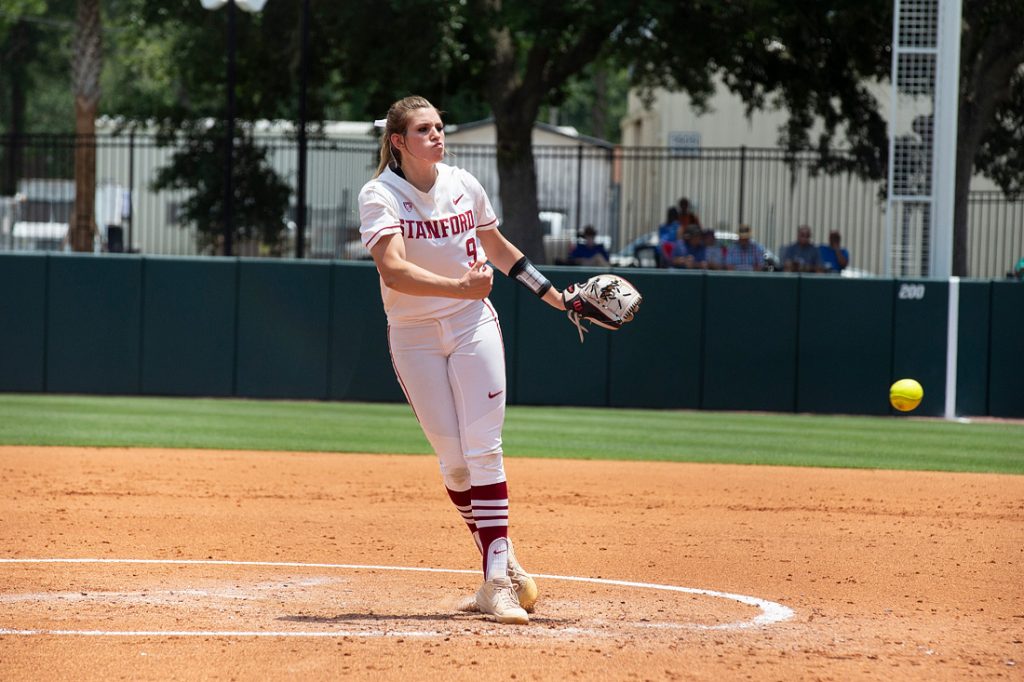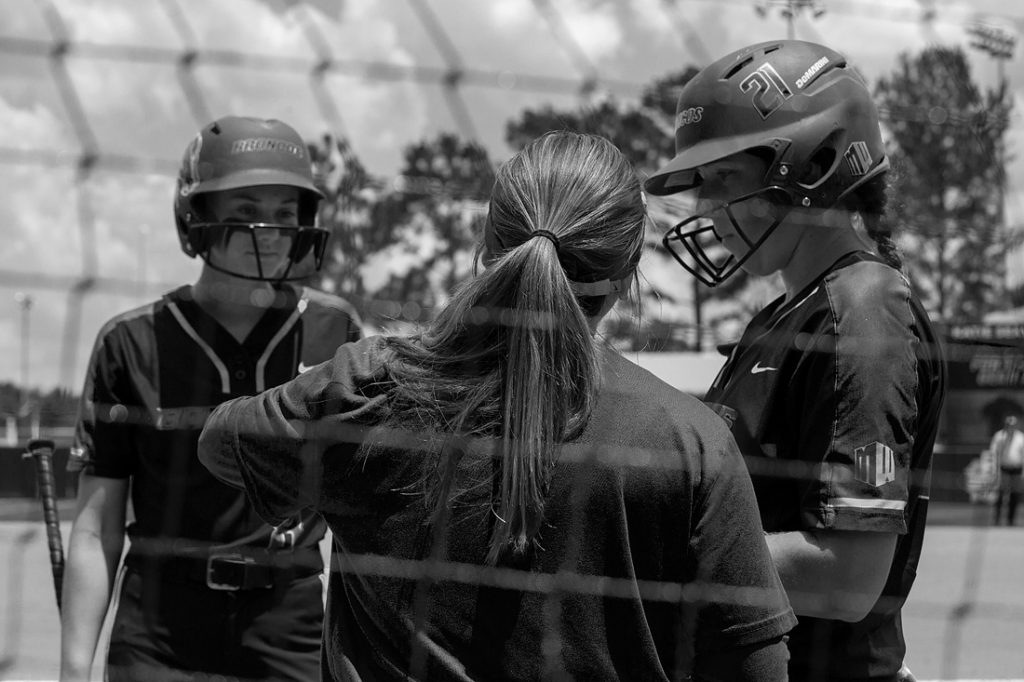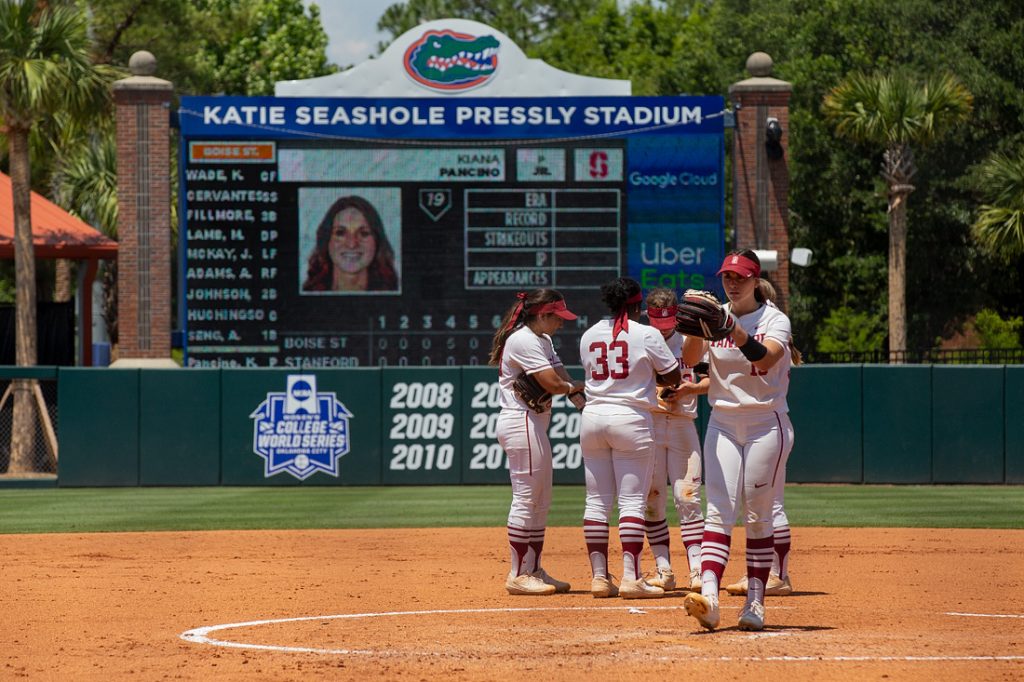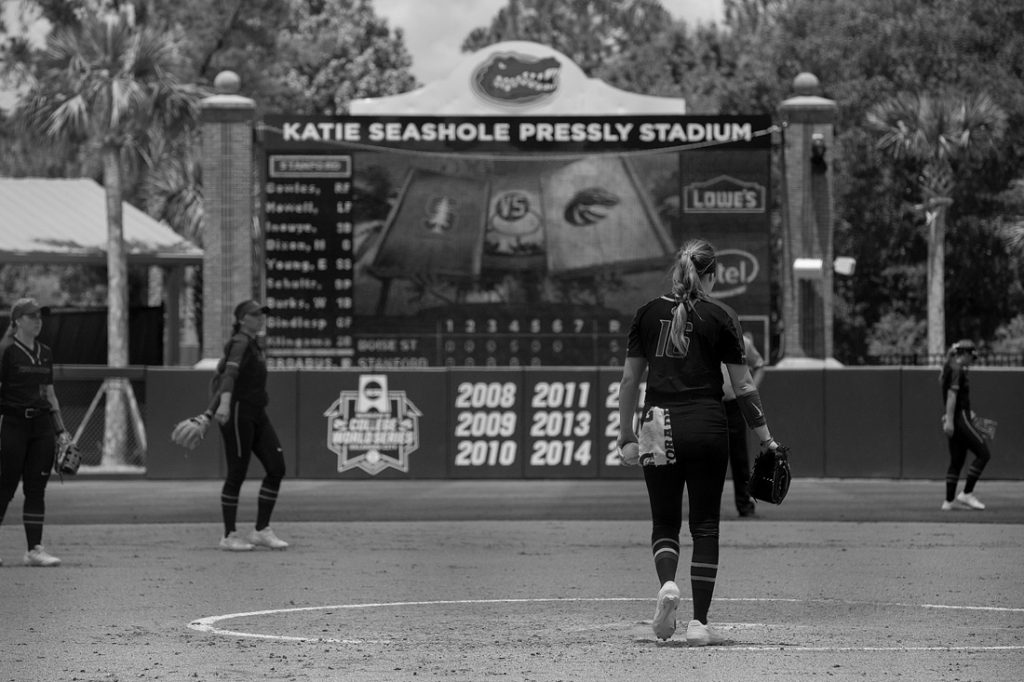 "This is just so big for these girls, they've earned everything they have accomplished. This is another accomplishment to check off the list with [the] first postseason win in program history," head coach Maggie Livreri said in the team's post game press conference. "I'm really, really proud of them … I really can't say too much, my gosh, I would go on for days."
————————————————————–
By game two, admittedly I was far too hot and needed to get out of the blistering Florida sun so I headed up to the press box for a good chunk of the game. I'm looking forward to shooting both of these programs more today! Anyway, game two pitted host, Florida, against Patriot League champion, Boston U, a dangerous and gritty four seed and was extremely close the entire way through.
To keep it simple, sophomore ace, Ali DuBois, the Patriot League Pitcher of the Year, was no joke. She held the Gators scoreless until the fifth; she also had a no-hitter in play until then. This young woman is a gamer, her energy and passion on the mound was electric. You couldn't help be find herself cheering for her and the Terrier squad.

In one of the more interesting incidents of the day, first base umpire Megan Rabin, called DuBois for two illegal pitches early on in the game, including one that erased a fly out and extended an at-bat. DuBois was able to gather herself and continue on unscathed. When asked in the post game press conference about her conversation in the circle with DuBois following the second illegal pitch called, head coach Ashley Waters responded:

"I think nationally, it's known that Kelly [Barnhill] has a little bit of a hop and it's been the topic of conversation so it's tough to come into her house and see it and then to all of the sudden have our pitcher [called for it]. We're used to being the underdog but I said, 'hey there's kind of a lot of obstacles kind of standing in your way right now, there's a lot of adversity, how do you handle it, how do you fight through?' She kind of just looked at me like, 'I got it.'"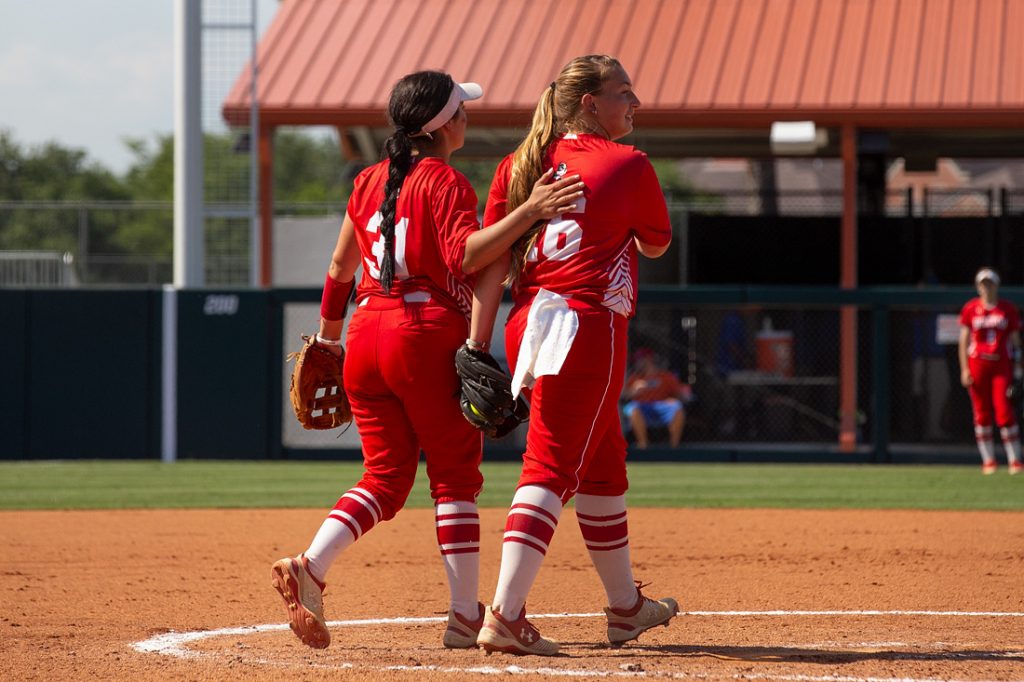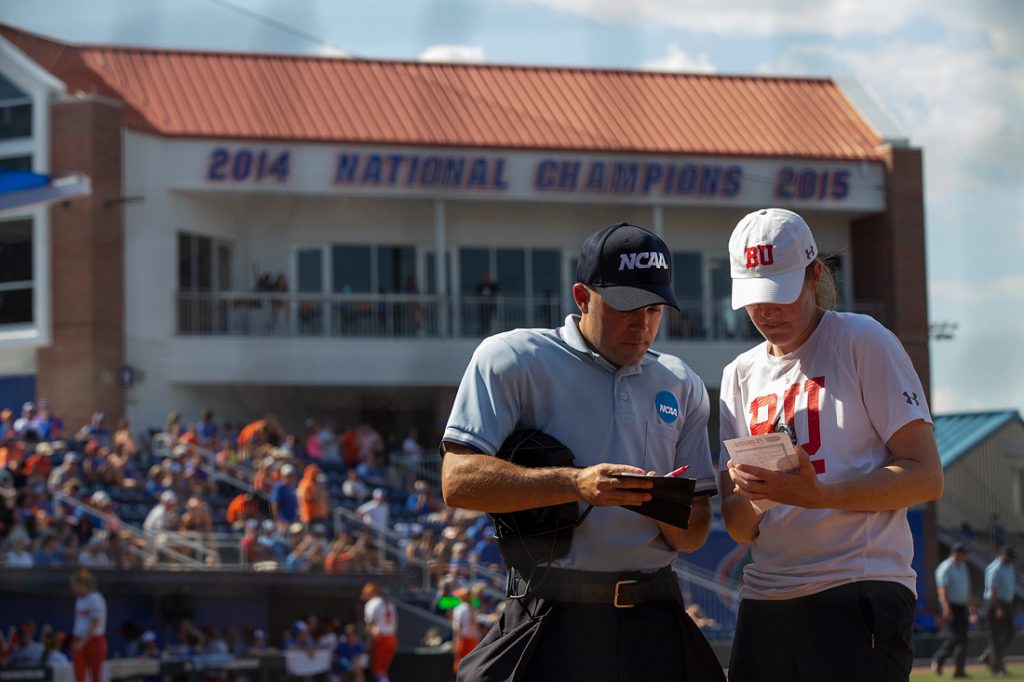 "For us to go out there and hang with them for as long as we did and to compete," said Boston U head coach Ashley Waters. "My expectation is that we need to do a better job of making things happen to really put pressure on but I'm glad it was a great game, and I'm glad we got to make them sweat a little bit or at least think about us. We're not coming here just to hang out and have a good time. No, we want to compete, we want to play."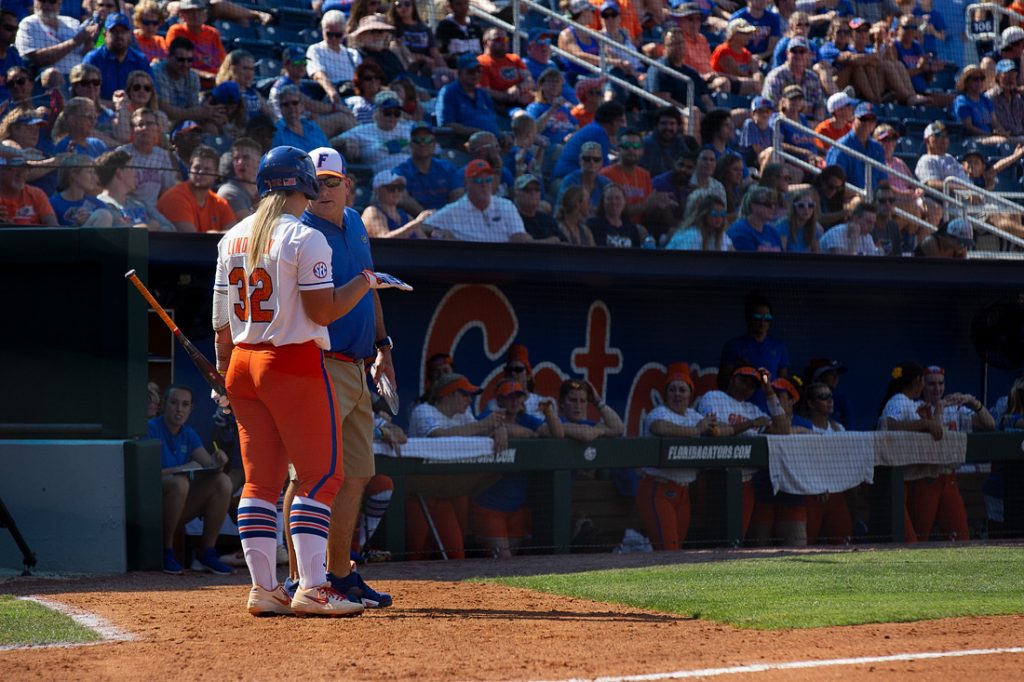 "Want to say thank you to the crowd today, they were really good and energetic from the first time we walked onto the field and right through the seventh inning. It was fun – you could definitely tell it was postseason softball at KSP, I appreciate that very much. Overall it was a good game – great pitcher's duel all through the game," Tim Walton.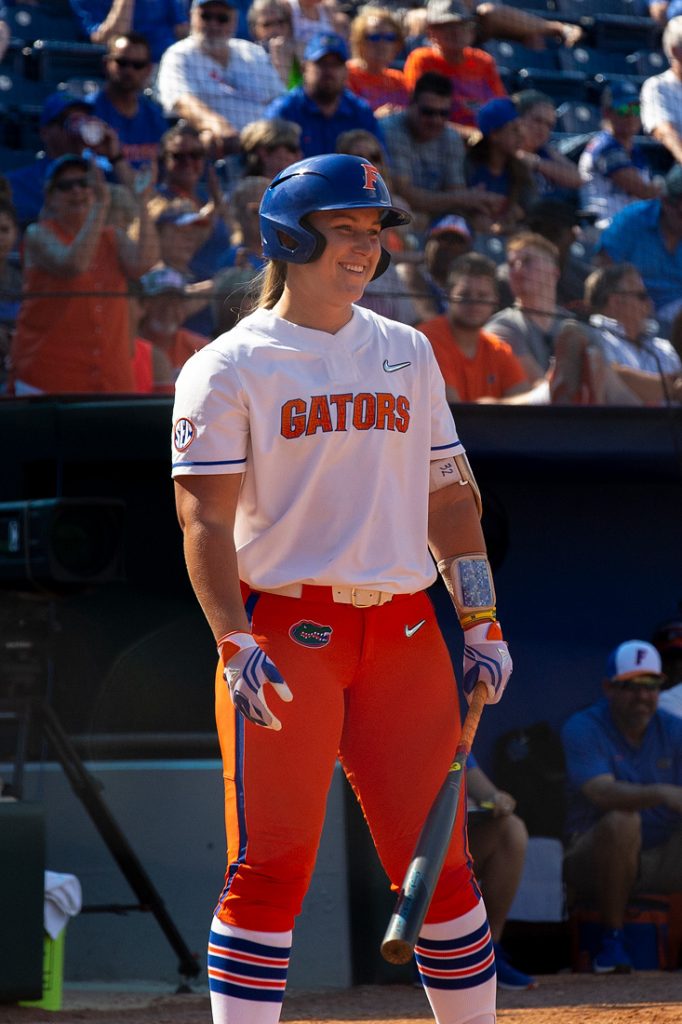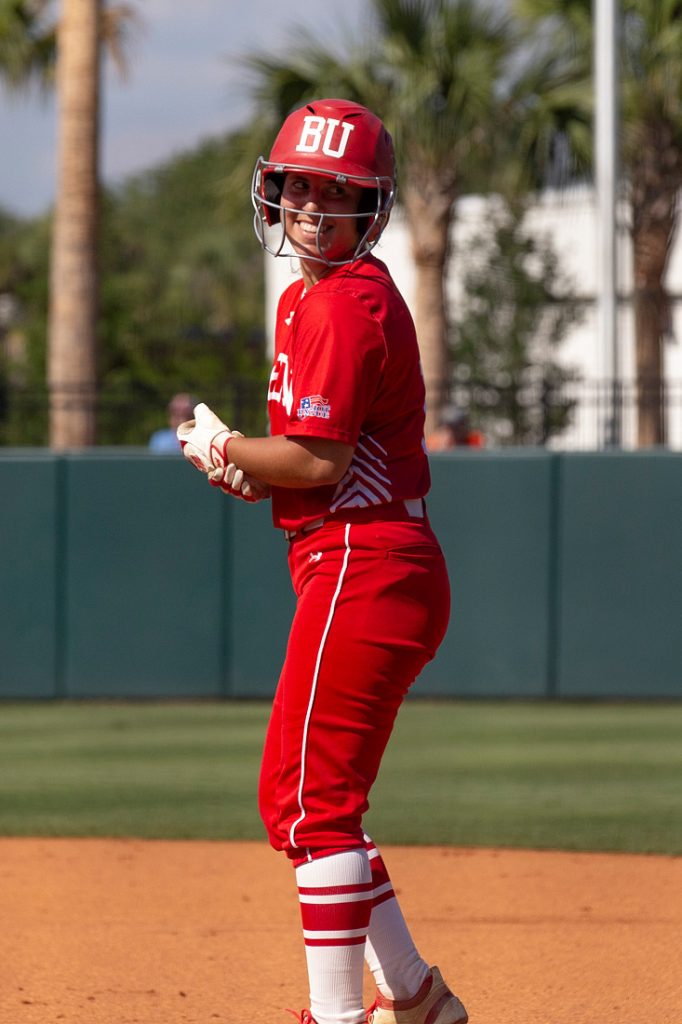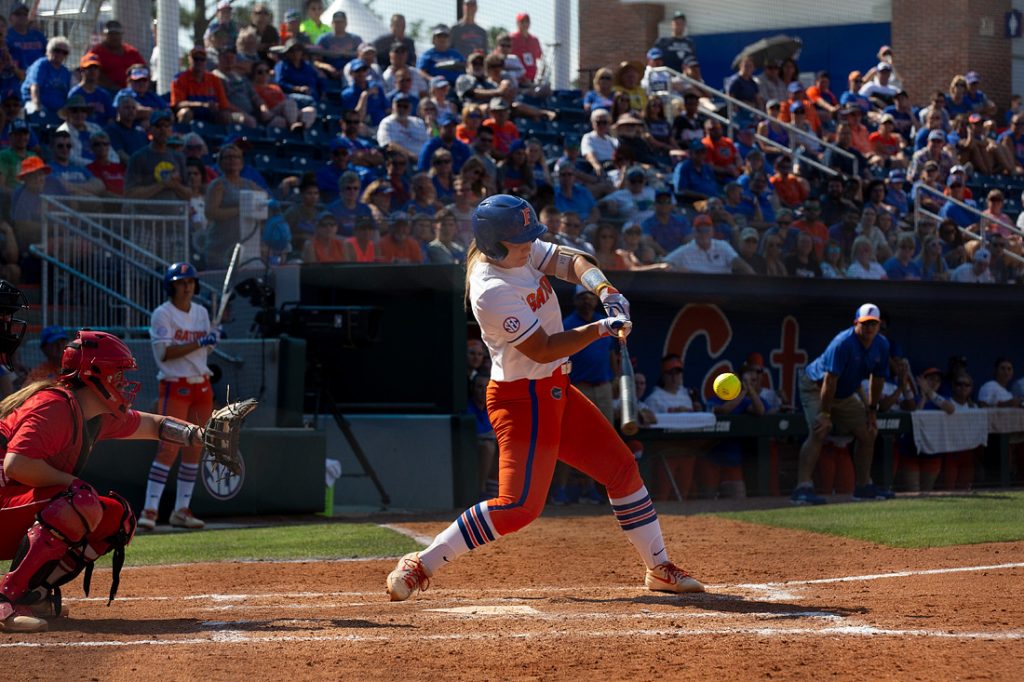 "She was mixing speeds and moving the ball around. Eventually we caught on to it and adjusted to the little things. I had two pop-ups, so I knew she was going to throw me that change again and I was ready for it," junior Kendyl Lindaman.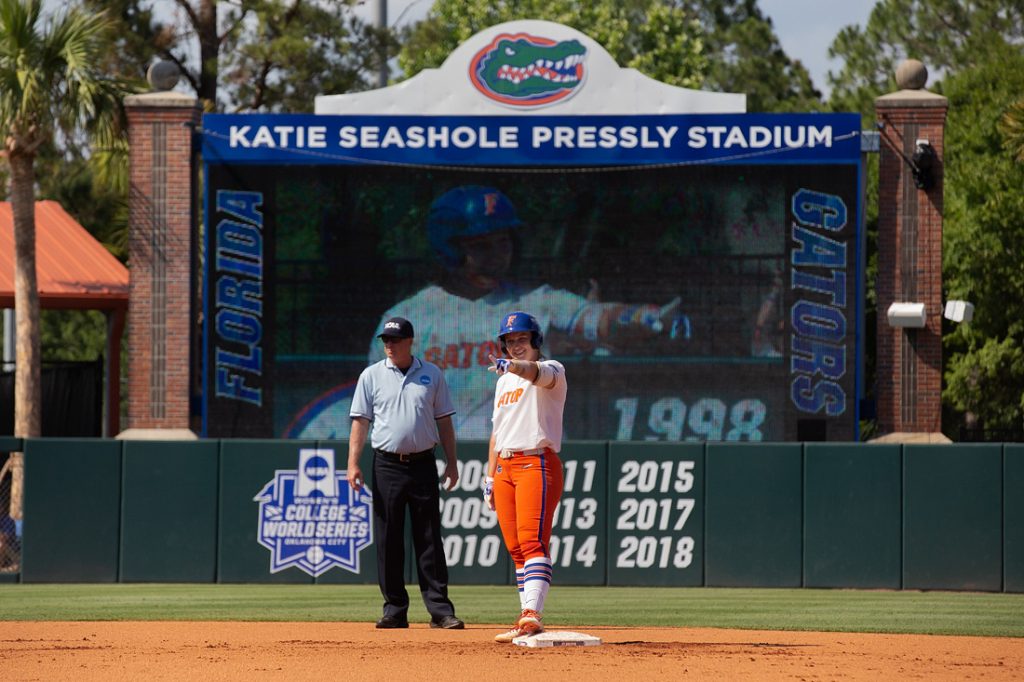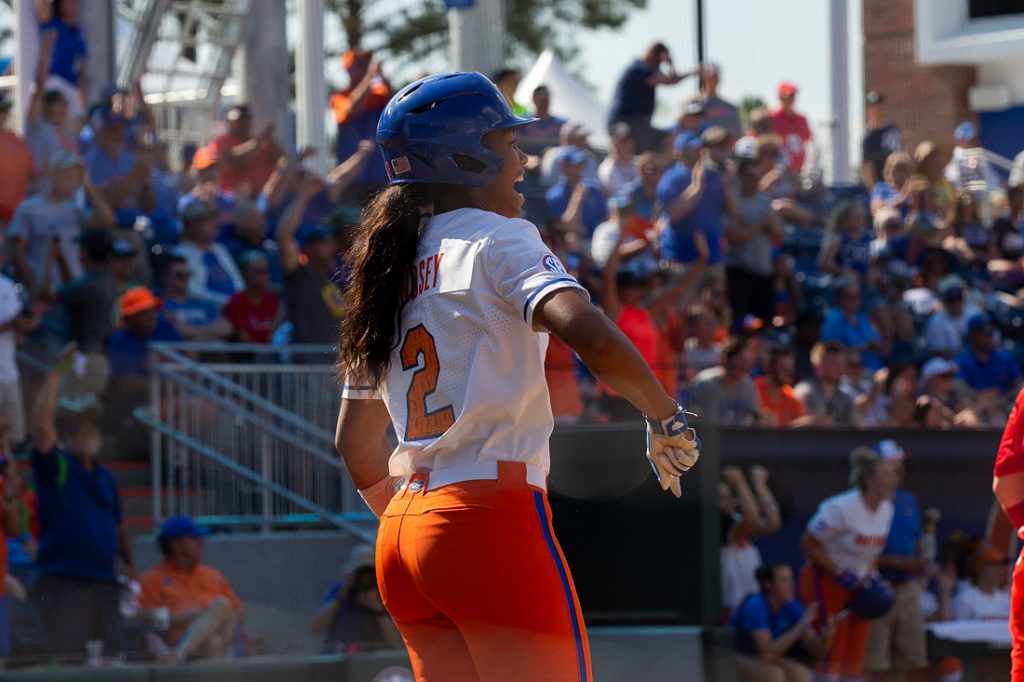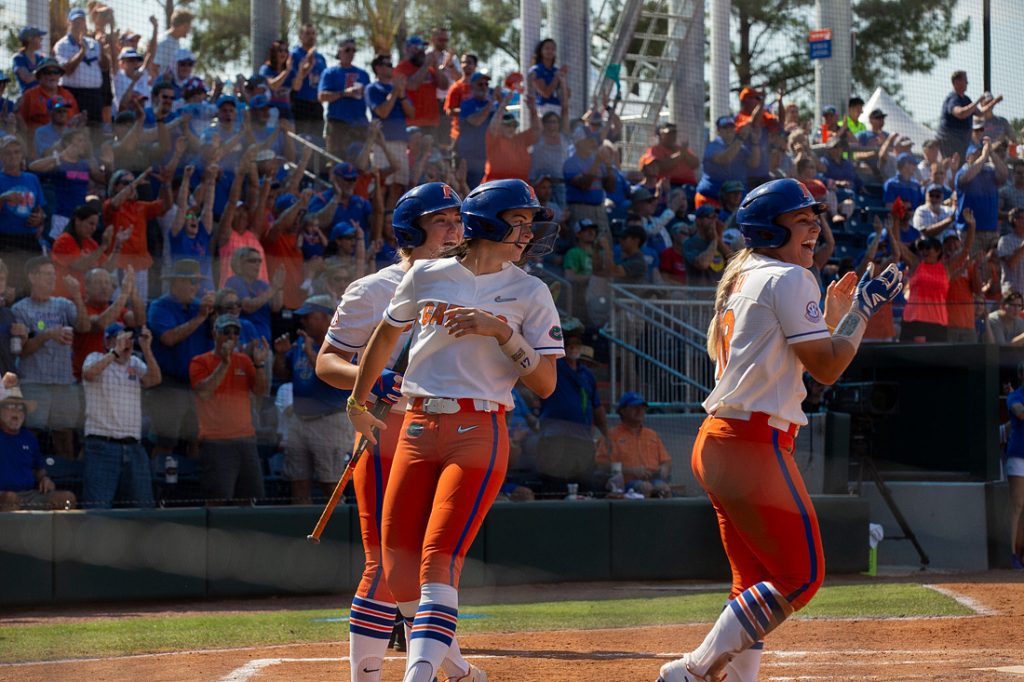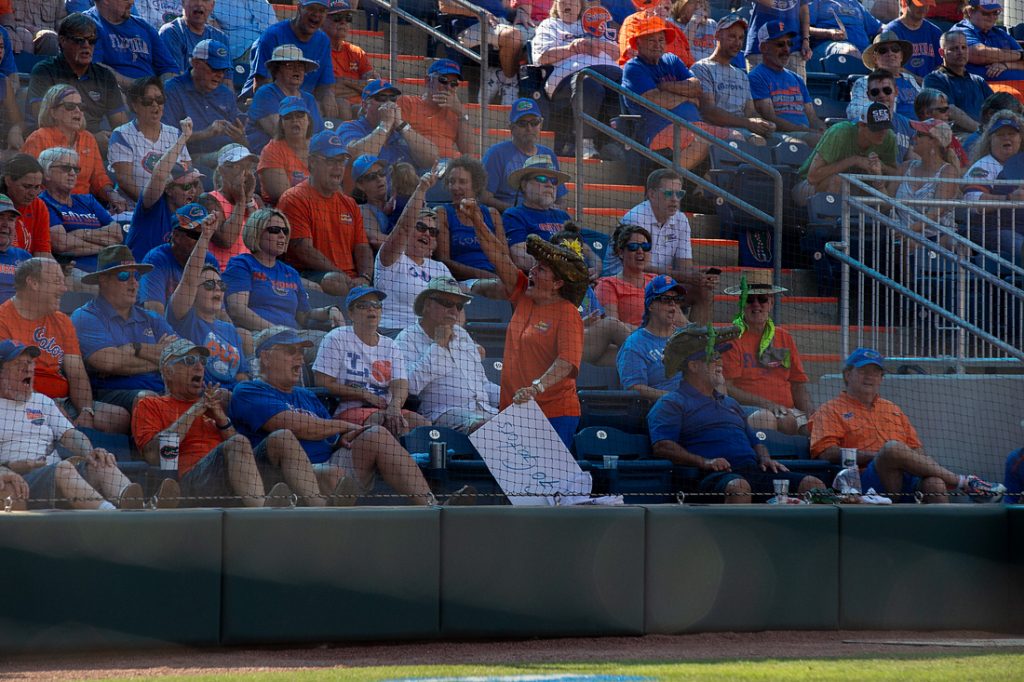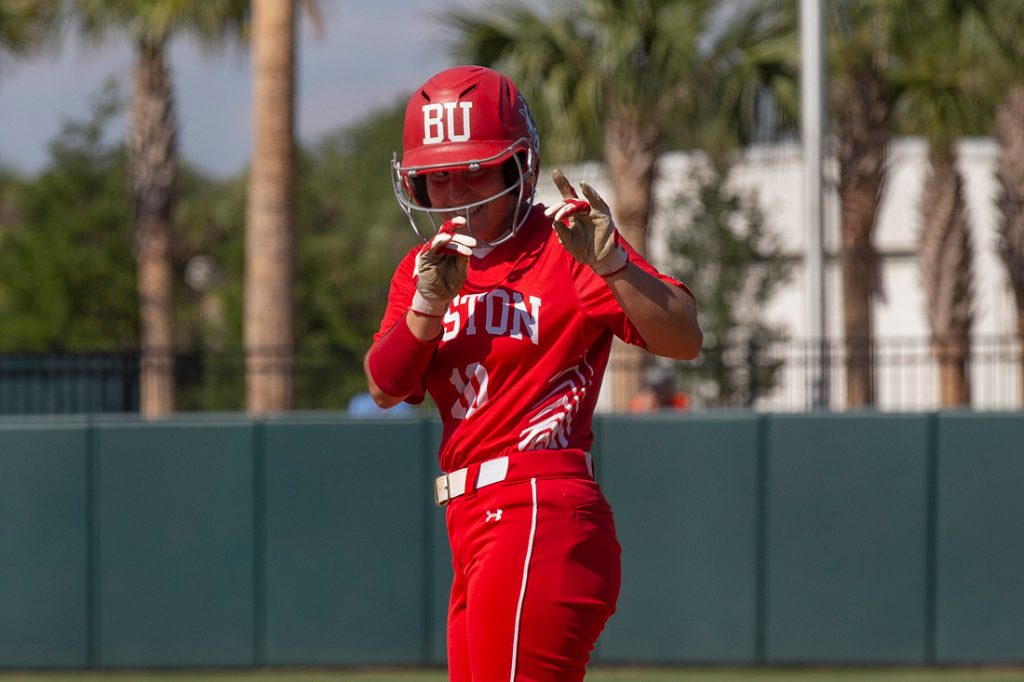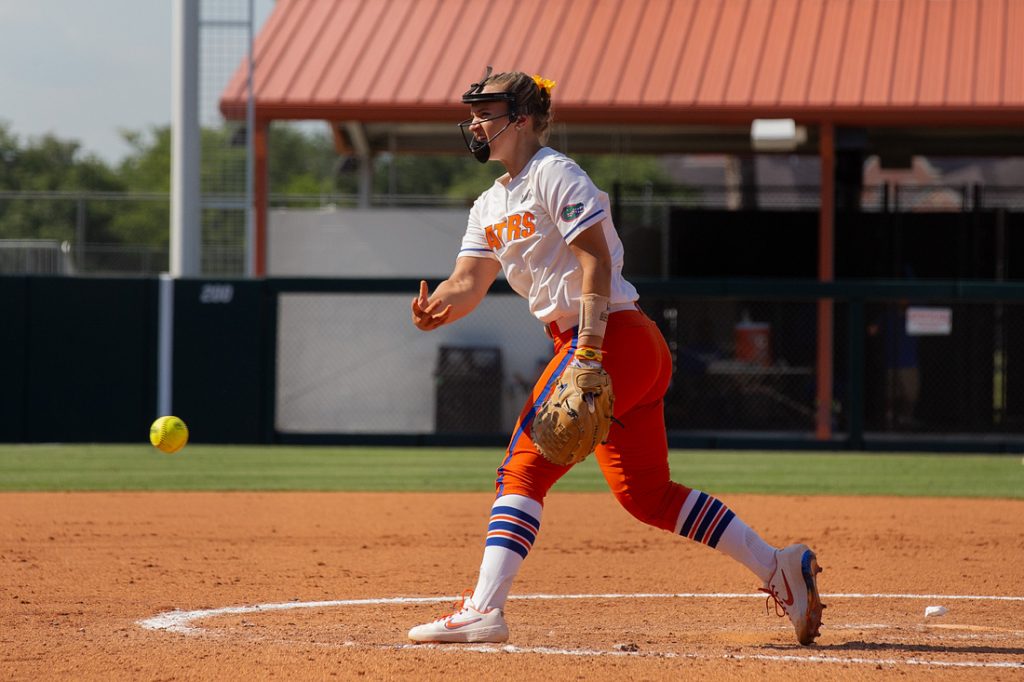 TOP RIGHT: "Personally, I don't think I had my best game tonight, but that doesn't matter, we got the win. My defense worked really hard behind me making plays. Sophia makes everything look easy out there, even when she is diving into camera wells. I was really working on hitting my spots because my balls weren't moving as well today," Kelly Barnhill.