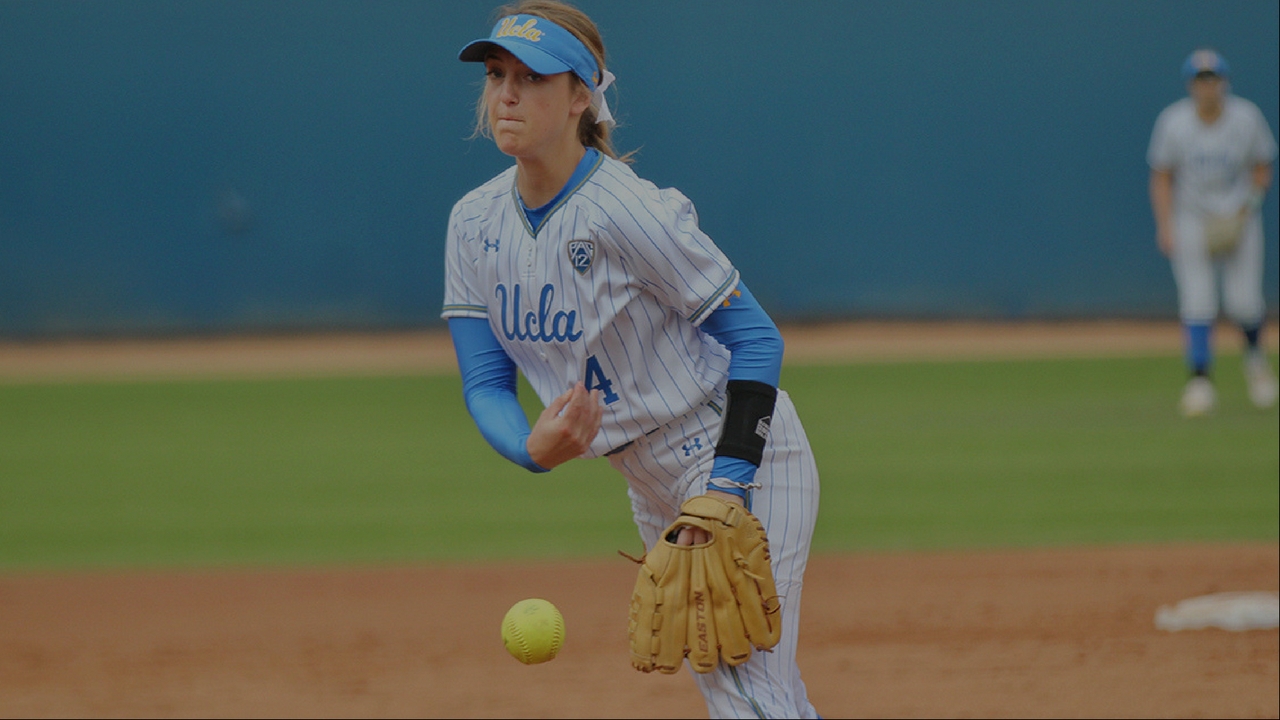 Undefeated Watch: Washington, UCLA, Baylor, Florida Gulf Coast, USC Upstate
No 2. Washington is 18-0 on the season and has showcased a dominant offense, pitching staff, and defense on the field through the first three weekends. Taran Alvelo has been dominant in the circle for the Huskies. The junior is 9-0 on the season and holds a 0.40 ERA with 84 strikeouts in 52 innings pitched. Leading the offense is Kirstyn Thomas (.579), Taylor VanZee (.492), and Sis Bates (.483). The Husky's will compete in the Husky Classic this weekend and will face off against No. 8 Alabama twice, Northwestern, Brigham Young, and Portland State. The team we predict that will give Washington a battle is Alabama. The Crimson Tide enters the weekend with a 9-2 record and will bring a scrappy offense and ace pitcher Alexis Osorio to the playing field. Osorio tossed a complete-game shutout last weekend against Florida State and owns a 0.56 ERA. We can expect an intense pitcher's duel in one of these matchups between Alvelo and Osorio.
The No. 4 UCLA softball team is 15-0 on the season and will compete in the San Diego Classic I this upcoming weekend. The Bruins have two players who are batting (.500) and five players who are in the (.400's), for an overall (.395) team average. In the circle, Rachel Garcia leads the team with a 6-0 record and a 0.54 ERA. Holly Azevedo is 4-0 for the Bruins with a 0.66 ERA. The Bruins will face off against UCF, No. 20 Minnesota, San Diego, Santa Clara, and San Diego State at the classic. The matchup to watch for this weekend will be against Minnesota. The Gophers are 10-4 on the season; their four losses came in week two against Florida State and Notre Dame who they played twice. The Gophers returned most of their offense from last season when they led the Big Ten and NCAA in several offensive categories. Makenna Partain is leading the squad with a (.417) average and a (.750) slugging percentage. Pitching time for the Gophers has been divided up between the arms of Amber Fiser (7-2) and LSU transfer Sydney Smith (2-2). Fiser enters the weekend with the most innings pitched (59.0), a 2.02 ERA, and 58 strikeouts.
No. 3 Baylor is 9-0 heading into the Judi Garman Classic this upcoming weekend. Baylor will be put to the test this weekend as they are scheduled to play No. 1 Florida, Michigan Charlotte, Iowa, and UL-Lafayette. Carlee Wallace who transferred to Baylor from Auburn, led the offensive charge last weekend. Wallace displayed a .667 average, 3.00 RBI-per game, and a 1.667 slugging percentage. Baylor's offense will be put to the test this weekend as they will face standout pitching. Michigan freshman pitcher Meghan Beaubien holds a 0.53 ERA over 52.2 innings on the season. Florida's pitching staff has also been dominant this season which is no surprise. Kelly Barnhill tossed her fourth career no-hitter last weekend and followed it up with a perfect game the next day.
Florida Gulf Coast is undefeated on the season heading into the weekend with a 13-0 record and have broken into FPN's Top 25 rankings claiming the 25th slot. FGCU play five games at The FSU Unconquered Invitational this upcoming weekend. They will matchup against Hofstra twice, No. 7 Oregon twice, and No. 12 Florida State. FGCU heads into the weekend with a .274 team batting average. Leading the offense is Natalie Lopez (.500) and Racquel Fournet (.390). Mound time has been split between four arms, and the staff has combined for an impressive 0.53 ERA on the season. This weekend will be a test for the FGCU offense and pitching staff as Florida State, and Oregon bring their powerhouse offenses and high caliber pitchers. Oregon heads into this weekend of competition with a .340 team batting average, 102 runs scored, a 1.00 team ERA, and 18 runs allowed. Duck pitchers Miranda Elish and Megan Kleist have been nearly unhittable this season. Elish has a 0.22 ERA in 32.0 innings and tossed a two-hit shutout vs. No. 7 LSU last week. Kleist has a 1.10 ERA in 38.1 innings and struck out 16 vs. Ole Miss. Oregon will also face off against Florida State twice at the Invitational.
USC Upstate made their way into our FPN Top 25 ranking this week and claimed spot No. 22 after continuing their perfect season with a 13-0 record after three weeks. The Spartans are scheduled to face Mount St. Mary's, Delaware St. twice, and Indiana twice this weekend at the Wings Etc. Classic. In the first 13 games of the season, USC Upstate holds a team batting average of .372, has manufactured 94 runs, and have hit 14 home runs as a team. The Spartans pitching staff is led by Christina Biggerstaff. The junior is 5-0 on the season, holds a 0.88 ERA, and has struck out 66 hitters in 40.0 innings pitched. Last weekend Biggerstaff tossed the fourth perfect game in school history against the Presbyterian College Blue Hose.