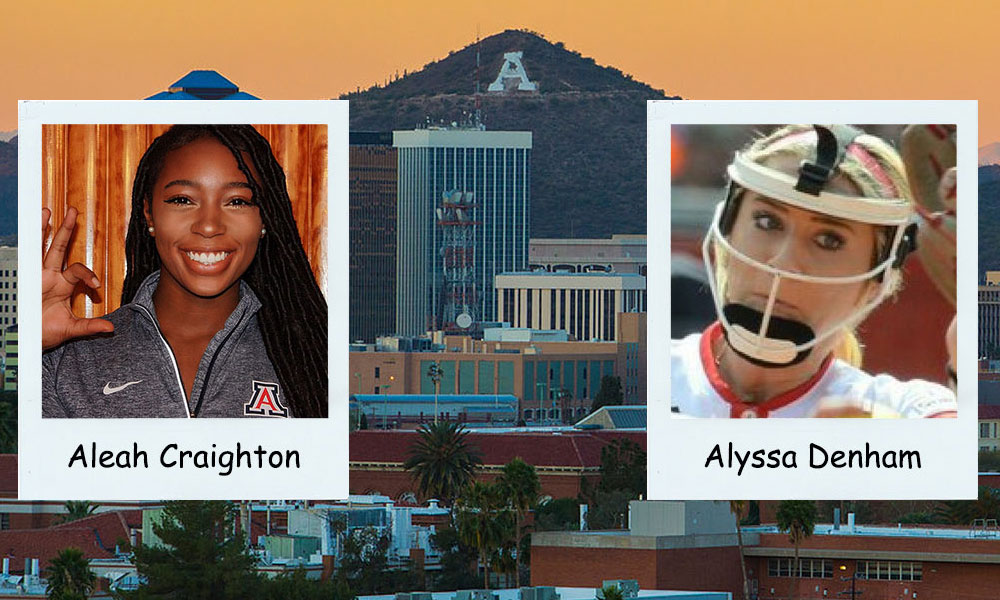 The Arizona Wildcats have two new additions for the 2018 season courtesy of  Louisiana-Lafayette in senior centerfielder Aleah Craighton and sophomore right-handed pitcher Alyssa Denham.
Craighton was a First-Team All-American in 2017, hitting .345/.536/.779 with 18 homers and 58 RBI. Denham was the Sun Belt Freshman of the Year, went 15-2 with a 2.27 ERA in 129.2 innings in 2017.
Craighton could start in center field for the Wildcats as Alyssa Palomino; a second-team all-Pac-12 performer could be moved to designated player after suffering a second ACL tear last May.
Denham joins a pitching staff that looks to fill some roles after losing All-American ace Danielle O'Toole to graduation. Junior Taylor McQuillin is proprojected be the number one. There are questions behind her but now with Denham along with Purdue transfer Gina Snyder and freshmen Hanah Bowen and Taylor Gilmore, the Wildcats have several options.
The staff will be handled by new Arizona pitching Coach Taryne Mowatt who came over this off-season from Ole Miss.
Arizona won the Pac-12 Championship in 2017 for the first time in 10 years, opens the 2018 season Feb. 9 against Northwestern.
You can listen to Arizona's Head Coach Mike Candrea appearance on "In The Circle on Fastpitch News" podcast from September 13th below.
Craighton and Denham join D.J. Sanders as players from Louisiana Lafayette to depart from the program following the controversy that led to the firing of Michael Lotief. Sanders will be playing at Oregon in 2018.