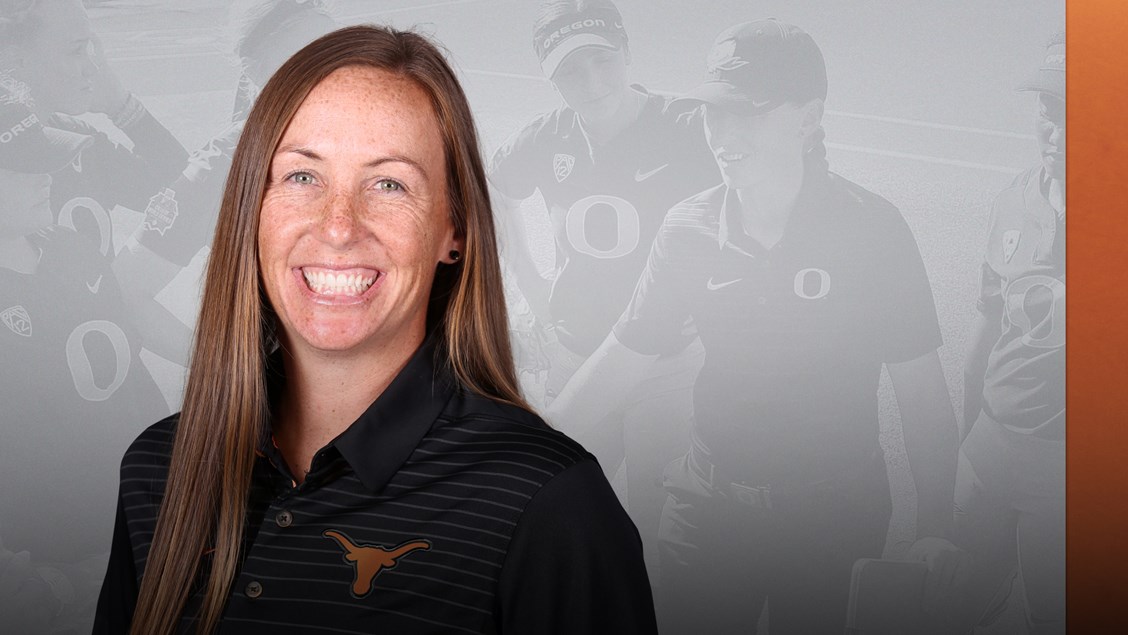 It was a quiet week in coaching moves with Head Coaches. But there were some key moves this week took place when it came to Assistant Coaches.
Chelsea Spencer Follows Mike White to Texas 
https://twitter.com/TexasSoftball/status/1016715605960019968
Mike White made his first move as Head Coach at Texas as he is bringing Chelsea Spencer with him to Texas. Spencer spent six seasons with White at Oregon as an assistant coach.
" I am excited to have Coach Spencer join me at Texas," White said. "She has been an instrumental part of our success at Oregon for the last six years. As a player, she had an outstanding career at the University of California and later in the NPF. I like coaches that are not only able to tell players how to do things, but also to demonstrate those movements. Her energy, passion, and drive to win will be tremendous assets to the Texas program."
Ohio State Hires Jordan Clark 
https://twitter.com/OhioStateSB/status/1017456042660323330
Ohio State announced on Thursday that Head Coach Kelly Kovach Schoenly hired Jordan Clark to be an assistant coach. Clark takes over for Sharonda McDonald who got hired as Head Coach at Campbell back in June. Clark was a volunteer coach at Arkansas helping to lead the Razorbacks to the NCAA Tournament in 2017 and 2018.
Clark's addition is a reunion of sorts seeing as she was a four-year standout at Miami (OH) under Kovach Schoenly from 2009-12.
UAB Hires Joe Guthrie and Courtnay Foster
https://twitter.com/UAB_SB/status/1015235312044437505
New UAB Head Coach Jimmy Kolaitis announced his coaching staff hires as he is bringing in Joe Guthrie and Courtnay Foster.
Guthrie joins Kolaitis' staff after spending last season at Louisiana as an assistant coach with the Ragin' Cajuns. While there, Louisiana went 41-16, finishing second in the Sun Belt during the regular season and were runners-up in the conference championship. Before Louisiana, Guthrie spent time in the National Pro Fastpitch League with the Scrapyard Dogs in 2017, and as an assistant coach at Penn State (2014-16) and at Bucknell as a volunteer assistant coach for one season (2017).
Foster also joins Kolaitis' staff after spending the last year at Louisiana as a volunteer assistant coach and working with the Ragin' Cajuns pitchers. Before making a move to Louisiana, Foster was the head coach at Bucknell (2016-17) where she guided the Bison to a 50-43 record. Foster will handle the Blazers pitching staff.
Tiffany Jordan Staying at UCF 
https://twitter.com/UCF_Softball/status/1015262033447514116
Tiffany Jordan will be a part of new UCF Head Coach Cindy Ball's staff Fastpitchnews has learned. Jordan came to UCF from Youngstown State in the fall of 2014 and has been part of the Knights two NCAA Tournament appearances (2015, 2016) and an American Conference regular season and tournament championship in 2015. Jordan was responsible for the Knights defense and helped with hitting.
Before UCF, Jordan spent seven seasons as an assistant coach at her alma mater Youngstown State and was inducted into the Youngstown State's Athletic Hall of Fame in 2017. Jordan was named the assistant coach for the Canadian Junior Women's team for the 2019 Softball World Cup after being part of Canadian staff at the 2017 Junior World Championship that took place in Clearwater, FL.
Clemson Hires Courtney Breault
We're thrilled to announce the addition of Courtney Breault to our staff as Assistant Coach & Recruiting Coordinator!

READ: https://t.co/ewjBoJawaS
#ClemsonFamily #Clemson pic.twitter.com/v46v4y9EZT

— Clemson Softball (@clemsonsoftball) July 10, 2018
Clemson's Jon Rittman hired Courtney Breault to complete his Clemson Tigers staff. Breault comes over after spending four seasons at Furman (2014-2017). Breault is a former Nebraska Cornhusker playing there from 2012-2013. Breault came to Nebraska from Arkansas where she played from 2010-2011.
Taylor Edwards Returns Home to Nebraska 
https://twitter.com/HuskerSoftball/status/1017421311092682752
Former Cornhusker All-American Taylor Edwards is returning to Nebraska as a volunteer coach which Nebraska announced on Thursday. Edwards will work with the catchers and will also train for the USA National Team and the 2020 Tokyo Olympics.
Jenna Lilly Joins Nebraska 
https://twitter.com/HuskerSoftball/status/1017422981612687360
Nebraska also added former Oregon Duck  All-American Jenna Lilly as a graduate manager. Lilly is fresh off being part of the Ducks run into the Women's College World Series which was her third during her four-year playing career. Lilley will help out with the infield and will also continue her professional career while training to compete for a spot in the USA National Team program.
Sandra Simmons Returns To LSU as Volunteer Coach
https://twitter.com/LSUsoftball/status/1016421356999757824
LSU Head Coach Beth Torina announced the return of Sandra Simmons to the Tigers program as a volunteer coach.
Simmons played for the Tigers, under Torina, from 2013-16. She started all but one game of her career. In her senior season, she earned five accolades, including NFCA Third-Team All-South Region, SEC All-Tournament Team.
Simmons hit .325 in her career with 37 doubles, ten triples, and 17 home runs. She was named the MVP of the Baton Rouge Super Regional in 2015 after registering a .800 batting average in two games, leading the team with six RBIs with a 1.800 slugging percentage and a .714 on-base percentage. That year, she helped send LSU to the WCWS by going 3-for-3 in game two against Arizona with a career-high five RBI's and three runs scored.
Following graduation, Simmons was a graduate assistant for the University of Kentucky softball program, serving as the team's Director of Operations. She was involved in helping with all aspects of the program and day-to-day planning in addition to other needs with the coaching staff.
Columbia Hires Tarah McShane 
https://twitter.com/CULionsSoftball/status/1016774045768060939
Columbia Head Coach Jennifer Teague announced the hiring of Tarah McShane to her coaching staff as an assistant coach.
McShane comes to Columbia after two seasons as a grad-assistant at her alma mater, Valparaiso.