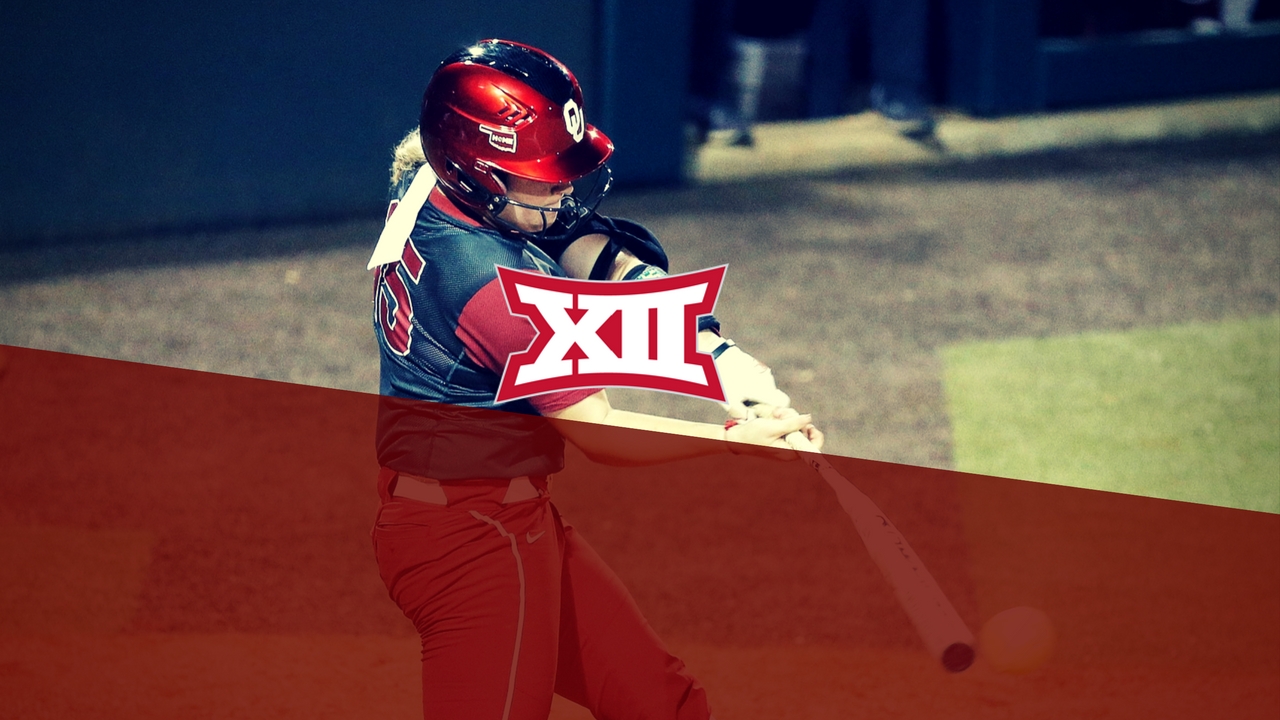 2017 Conference Champs: Oklahoma
The Oklahoma Sooners swept up the Regular Big 12 Season Title and Tournament Championship, leading up to their second straight Women's College World Series Championship. The Sooners entered the 2017 postseason as the overall ten seed and battled their way to finishing the season back on top at No 1. The Sooners capped off the historic championship season with a .315 team batting average and a 1.47 team ERA. The Sooners return the majority of their roster to 2018 and can expect to have another notable season.
Team to Watch in 2018: Baylor
The Bears finished the 2017 season with a (48-15) record and made its fourth Women's College World Series appearance after defeating No. 2 ranked Arizona in the Tucson Super Regional. The Bears offensive shined throughout the season and the team finished with a conference-high batting average of (.321), (287) runs on (546) hits and a (.438) slugging percentage. The Bears pitching staff combined for a team (1.88) ERA and return right-handed hurler Gia Rodoni. Rodoni, who shared mound time in 2017 with senior pitcher Kelsee Selman, went (18-4), held a (1.72) ERA in (146.2) innings pitched and (142) strikeouts. Baylor added three talented transfers to their 2018 roster in Carlee Wallace (Auburn), Regan Green (Mississippi State), and Nicky Dawson (LSU), all who are expected to contribute this upcoming season.
Pitcher to Watch: Paige Parker, Oklahoma
Parker will return to the circle for the Sooners one last time, after coming off an impressive junior campaign which earned her-her second Women's College World Series title in two years. Parker finished the 2017 season with a (25-5) record, a (1.31) ERA, and (252) strikeouts. Parker was named the Big 12 Pitcher of the Year for the third straight season after posting the lowest ERA (1.43) and best strikeout rate (8.72 per 7 IP) of her career. Parker also received Second-Team All-American honors after holding opponents to a (.179) batting average in a team-high (210.1) innings pitched on the season.
Player to Watch: Vanessa Shippy, Oklahoma State
In her 2017 junior season, Shippy set an OSU single-season record by appearing in all 63 games. Her consecutive-games-started streak now sits at 173 games – she has never missed a game while at OSU. Last season, Shippy led the Cowgirls in batting average (.398), slugging percentage (.613), hits (72), runs batted in (46), doubles (16), triples (4) and total bases (111).  She finished second on the team in on-base percentage (.517), runs scored (48), walks (47) and stolen bases (11). At the conclusion of the season, Shippy was named to the All-Big 12 first team, All-Region first team, and earned her second Third-Team All-American honors. 
Kyla Walker, Baylor
The Baylor outfielder in her 2017 campaign posted a second-best team batting average (.418) in (213) at bats, a (.498) slugging percentage, (.447) slugging percentage, (89) hits and (23) RBI. In her 2016 freshman season, Walker broke the Baylor single-season batting average record held by her older sister Kayce Walker. Walker posted a (.415) batting average with (51) hits in (123) at bats and tallied 14 multi-hit games including five with three or more hits that season. Walker can be expected to lead and set the tone for the Baylor offense in 2018.
Transfers Who Should Contribute: Carlee Wallace, Baylor
The former Auburn Tiger was an All-SEC and two-time All-Region catcher in her three seasons. In her 2017 junior season as a Tiger, Wallace held a team-high (.599) slugging and (.464) on-base percentage, and a top-15 SEC finish in batting average (.333). She was one of only three players in the conference to notch (25) or more extra-base hits and (50-plus) RBI, also leading the SEC in doubles with (20), good for third in the nation. Wallace was a member of the 2016 WCWS national title runner-up squad and earned WCWS All-Tournament honors in 2015. Joining Wallace on the transfer list is pitcher Regan Green from Mississippi State and middle infielder Nicky Dawson from LSU, both bring experience and quality depth to Baylor.
2018 Conference Champion Prediction: Oklahoma
The defending back-to-back National Champs are our pick to finish at the top of the Big 12 conference, once again in 2018. The Sooners return almost all of their starting line up from their history-making 2017 Championship season, including all pitchers on their staff.