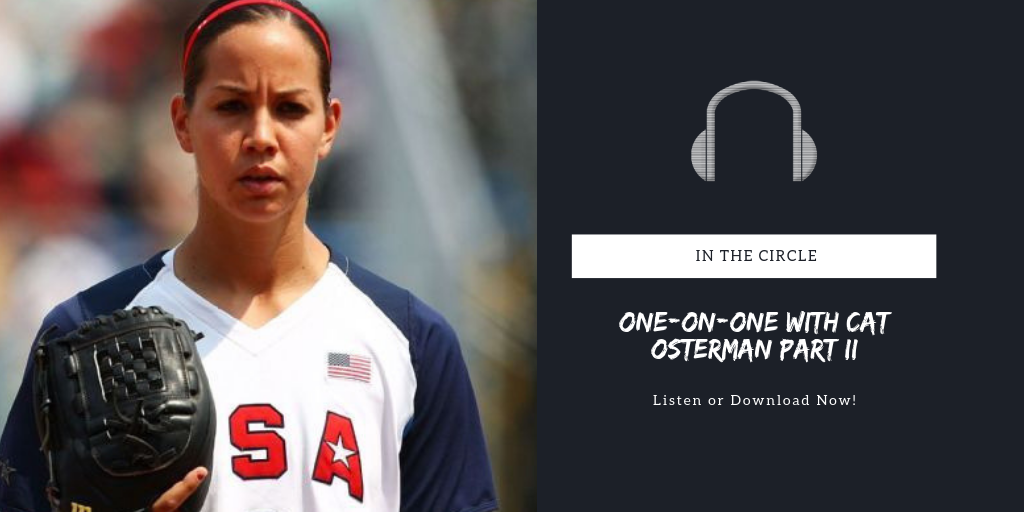 On this edition of In The Circle is part two of our exclusive interview with Cat Osterman. Osterman talks about how she is balancing her U.S. National team schedule with her role as associate head coach at Texas State. 

She also discusses how she ended up joining head coach, Ricci Woodard's, staff back in 2014 and what drew her to coaching at Texas State. 

Osterman compared the pitchers today to the pitchers she played with and against as well her match-ups with Monica Abbott and how media and fans portrayed the rivalry compared to reality.

Finally, she reflects on her time in the NPF with USSSA Pride as well as the 10 year anniversary of the Rockford Thunder championship and her time with the team.