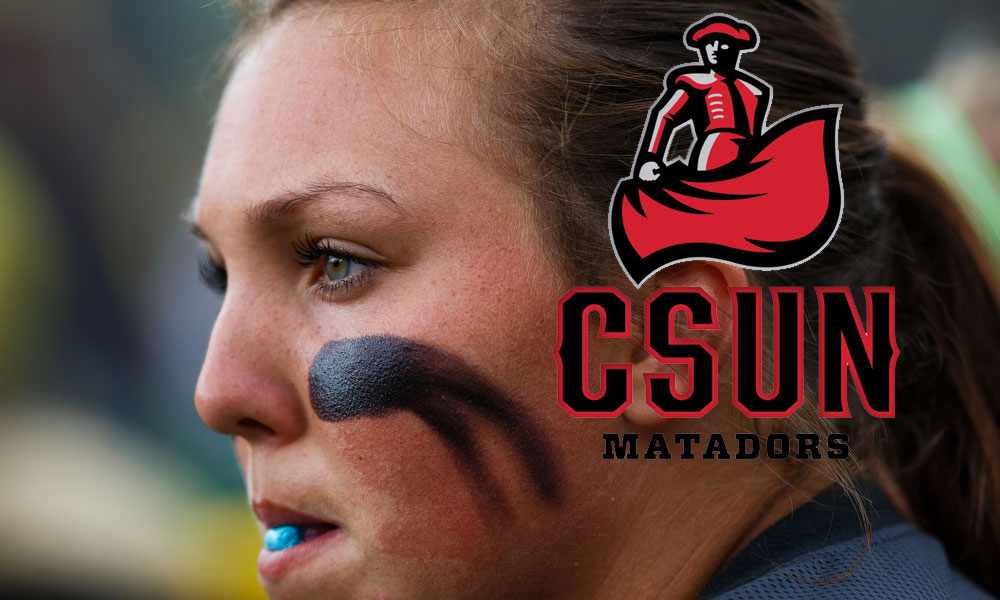 This upcoming season, Cheridan Hawkins will have a new address as she is coaching in the Big West Conference recently being named the new pitching coach at CSUN coming over from UC-Riverside.
Hawkins is coming off an NPF Championship just a couple of weeks ago with the Scrap Yard Dawgs. Hawkins went 9-6 in her second season in the league.
"Coming off a championship with the Scrap Yard Dawgs, Cheridan does not know anything except competing at the highest level," CSUN Head Coach Taira Flowers said in press release. "I am thrilled that our pitchers and the entire team will be able to learn from such an experienced player. Having one year of coaching under her belt and being in the Big West, she should transition seamlessly."
Hawkins is not the only NPF softball player that Flowers has on her coaching staff as last week Flowers promoted Mysha Sataraka of the Texas Charge from volunteer coach to assistant coach.
Hawkins had a legendary career at Oregon (2013-16) ending up a three-time All-American and guided Oregon to four-straight Pac-12 titles including the school's first in program history in 2013.
Hawkins helped lead the Ducks to the Women's College World Series in 2014 and 2015. She was a three-time Pac-12 Pitcher of the Year winner as well as a top three finalist for USA Softball Collegiate Player of the Year in 2015
Hawkins joins CSUN staff after being the pitching coach at UC Riverside where she served as the Highlanders' pitching coach during the 2017 season. She guided the UCR pitchers who posted 28 victories and registered a team 3.36 ERA.
Hawkins joins Matadors team that is coming off a 31-22 season finishing in a tie for second place in the Big West behind Cal State Fullerton and was just on the outside looking in for the NCAA Tournament. Hawkins move within the conference continues very interesting off-season in the conference with big name former players joining Hawkins in the conference as assistant coaches with Pac 12 ties.
UC Riverside hired former UCLA Bruin All-American Megan Langenfeld back on August 12th while Cal- State Fullerton hired former Arizona State All-American Dallas Escobedo two weeks ago.  There will be some good storylines going into 2018 season in the Big West.