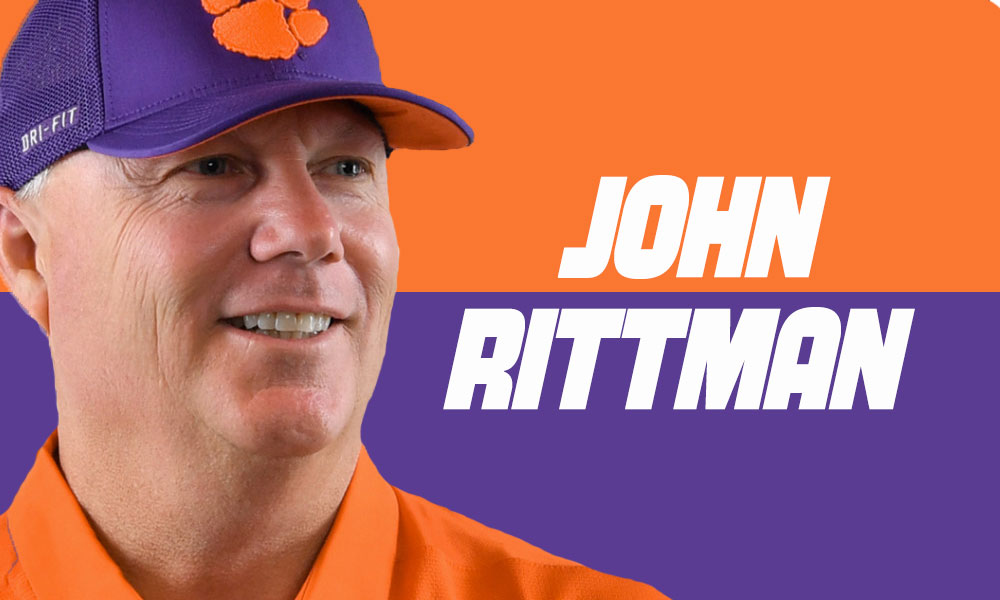 Clemson made history on Friday as the Tigers hired its first softball coach in program history in John Rittman.
Athletic director Dan Radakovich announced on Friday that longtime Stanford coach John Rittman will lead the Tigers' program when it begins competition in February 2020.
Rittman returns to being a Head Coach after spending the past two seasons as associate head coach at Kansas. Rittman was Head Coach at Stanford from 1997-2014 leading the Cardinal to 16 NCAA tournament appearances in 18 years.
I am thrilled and grateful for the opportunity to build the Clemson softball program," said Rittman in a press release. "I want to thank the Board of Trustees, President Clements and Dan Radakovich for the opportunity. We want to recruit the best student-athletes in the country, and we'll embrace the Clemson culture and passionate fan base. I can't wait to get started."
Rittman and the Clemson Tigers will begin play in the 2020 season. That is also the same year that Softball returns to the Olympics in Tokyo, Japan. Rittman, who has worked with USA softball for 10 years and was part of the coaching staff that helped the Americans win a gold in 2004 and silver in 2008. He is once again part of the coaching staff leading up to the 2020 Olympics.
"John Rittman is a proven winner and nationally respected coach, and the right person to lead our new softball program at Clemson," Director of Athletics Dan Radakovich said in the press release. "We have 27 months until first pitch, and John has the vision and experience to build a strong foundation and culture for years to come."
Among the great players Rittman has coached during his time at Stanford and most notable is Jessica Mendoza. Mendoza was a four-time All-American at Stanford and played for Rittman from 1999-2002 and was part of the Cardinal first Women's College World Series appearance in 2001. Mendoza who works at ESPN as Baseball and Softball analyst took to Twitter to show her excitement for her old coach when he was named the new Head Coach at Clemson.
https://twitter.com/jessmendoza/status/926485721627553792
Ironically Rittman is back as a College Head Coach in the same off-season where Stanford hired Rittman's former player and assistant coach Jessica Allister who has now taken over the program. Allister played for Rittman from 2001-2004 and was part of both of Stanford Women's College World Series in 2001 and 2004 and then coached under Rittman from 2007-2009.