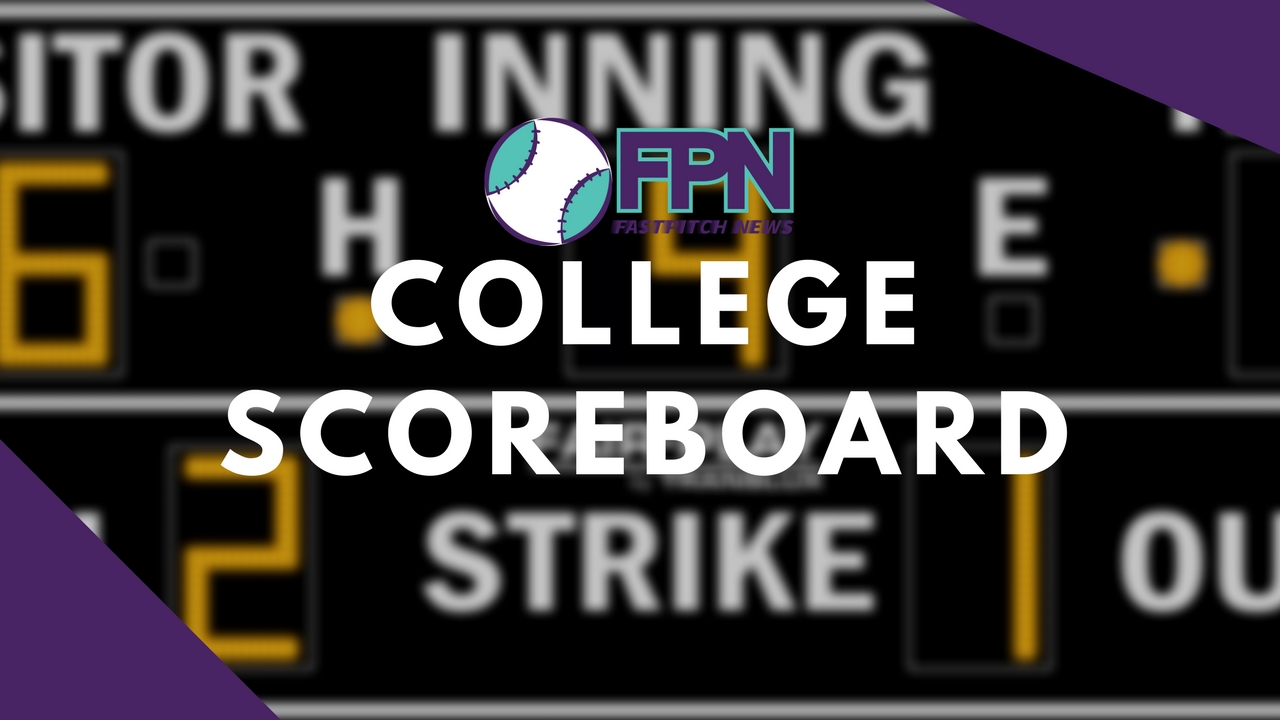 FastPitch News is bringing you as close to the college action as one can get without actually being on the sidelines – we just launched our exclusive new college scoreboard.
Beginning today, we're bringing you all the scores from every college program (DI -NJCAA) across the country.
You can easily select from the division dropdown to show your desired division, or look back at past results/forward to future games, by changing the week.
And, each team has its own profile page! Click a team name and you'll see even more data from the season, their entire schedule, and their Power Ranking.
Power Rankings will be updated as games happen, so check back often to see which teams are on the move!