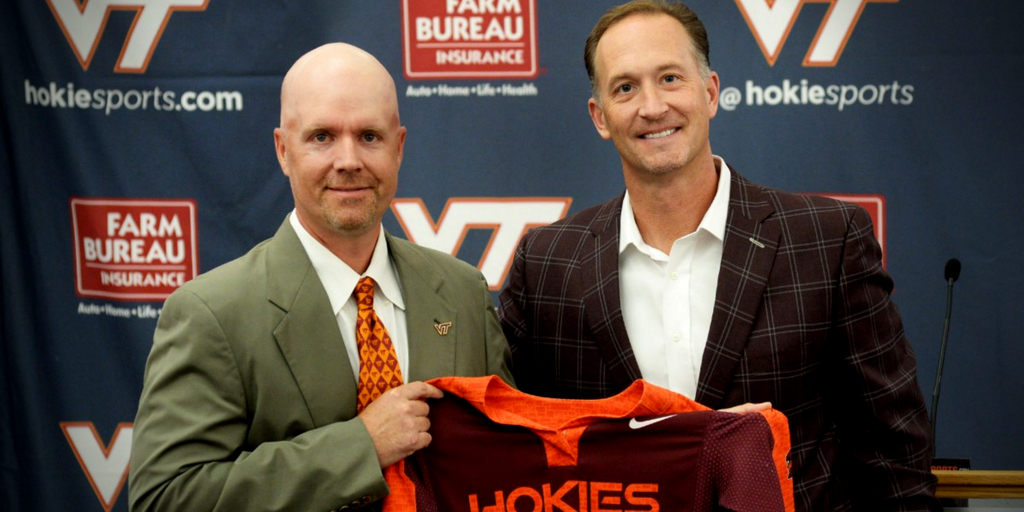 While you may have been paying attention to the Women's College World Series, here is a quick recap on some of the coaching moves that you may have missed.
Virginia Tech hired Pete D'Amour on May 31st, replacing Scot Thomas who was the Hokies Head Coach for 23 seasons before being relieved from the job on May 22. D'Amour spent two seasons as Head Coach at Kennesaw State, resulting in two postseason appearances including a trip to the NCAA Tournament this past season after winning the A-SUN regular season and conference tournament. Prior to Kennesaw State, D'Amour was an Assistant Coach at Missouri for ten years under Ehren Earleywine.
Fastpitch News has learned that D'Amour is trying to bring pitching coach Doug Gillis with him. Gillis has been with D'Amour at Kennesaw State and Missouri. It is not clear if Gillis will be a full-time Assistant or a Volunteer Coach. It is also unclear if Gillis is in the mix for the Head Coaching job at Kennesaw State. Should Gillis join D'Amour's staff, that would most likely mean that former Hokie icon and pitching great Angela Tincher will not be part of new Hokies staff. Tincher returned to Blacksburg as an Assistant Coach in 2013. Tincher's number "1" is retired. She led the Hokies to the Women's College World Series in 2008.
North Carolina named Saint Francis (PA)'s Jennifer Patrick-Swift as the new Head Coach on June 2, after spending seven seasons in the same role at Saint Francis, leading them to the NCAA Tournament the past two seasons, dominating the NEC Conference. Fastpitch News has learned that Patrick-Swift got a 5 year deal from Wolfpack.
While Iowa's hire of Renee Gillispie gained a ton of attention last Friday, it was not the only Big Ten hire made on that day.
Rutgers named Kristen Butler as the Scarlett Knights' new Head Coach last Friday Butler spent the last four seasons as the Head Coach at Toledo helping rebuild the program that culminated with the Rockets sharing the MAC West regular-season title and reaching the 30-win plateau for the first time in more than two decades. Butler was named the Mid-American Conference's Coach of the Year in 2018.  Butler had a playing career at Florida from 2003-2006 as a star catcher at Florida winning the 2006 SEC Player of the Year. After her career at Florida, Butler played in the NPF  with the Akron Racers and Chicago Bandits.
Fastpitch News has learned that former UCF All-American pitcher Shelby Turnier has left North Florida where she served two seasons as pitching coach for the Ospreys. She now has a full-time position with the Chicago Bandits. Turnier will be helping the Bandits with lessons and clinics that the Bandits own and operate. Some in the industry speculated that Turnier could be in the mix to return to UCF as a coach with some Knight fans wanting Turnier, who is the most decorated player in UCF softball history and arguably the most popular Knight Softball player ever, to replace Gillispie who has left UCF for Iowa.
However, sources close to Turnier tell Fastpitch News that while she has not ruled out a return to college coaching and would listen to offers, she is committed to the Bandits franchise and the city of Rosemont. Turnier intends on playing for the Bandits for a while. While a return to UCF seems unlikely, something to keep in mind is that Rosemont is just 218 miles away from Iowa City. Do not be surprised if Turnier works some Iowa camps for her former coach, and with the NCAA considering increasing full-time assistant coaches from three to four, it's possible there could be a Gillispie-Turnier reunion if Turnier decide to come back to coaching. Turnier is currently in her third season with the Bandits and looking to win her second NPF Championship.
Villanova brought back alum Bridget Orchard as Head Coach on June 1 after spending the last 17 years as the Head Coach at Fordham. She led them to eight NCAA Tournament appearances. Orchard takes over for her former coach Maria DiBernardi who retired after 34 seasons at the helm.
Windy Thees was named Head Coach at Winthrop on June 5th  coming over from Utah State where Thees served as Associate Head Coach the last three seasons overseeing pitchers and catchers. The job will be her third DI Head Coaching job during her 19-year coaching career previously holding that position at Memphis and Ole Miss.
Rodney DeLong was named the new Head Coach at North Texas on June 13th  after one season as Head Coach at Austin Peay, where he led them to 39 wins, snapping a program streak of 24 years of having losing seasons and finishing third in OVC.  Before Austin Peay, DeLong was an assistant coach at Georgia Tech in 2017 and was the Head Coach at DII Cameron, leading them to a couple of NCAA Tournament appearances. DeLong replaces Tracy Kee who resigned on May 16th after five seasons.
Fastpitch News has learned that Amanda Locke will not return to Texas Tech as an assistant coach. Locke served as pitching coach with the Red Raiders for four seasons under Head Coach Adrian Gregory.  Sources have told Fastpitch News that Locke is currently helping former Alabama Crimson Tide teammate Charlotte Morgan as an assistant coach with the Cleveland Comets of the NPF. Morgan is the Head Coach of the Comets.
Nick French will be named the new Bryant Head Coach according to Justin's World. French takes over a Bulldogs team that posted a 14-31 record in 2018, including a 7-9 conference mark. The Bulldogs have not had a winning season since they reached the NCAA tournament in 2014. French was with Bryant in the 2018 season as an assistant coach for Shayne Lotito, from whom he takes the program's reins. The position will be his first as a full-time Head Coach. French's coaching resume included stops at Towson; Georgia; Arizona; Memphis; and Holy Cross. French was a part of the 2016 Georgia coaching staff that led the Bulldogs to the Women's College World Series.
Garrett Valis was promoted to Head Coach at Sam Houston State on May 11, after having been an assistant coach with the Bearkats for the past four years, serving as the top assistant under Bob Brock. Brock had announced in February that the 2018 season would be his last as Head Coach. The Bearkats finished the 2018 season with a 24-33 record.