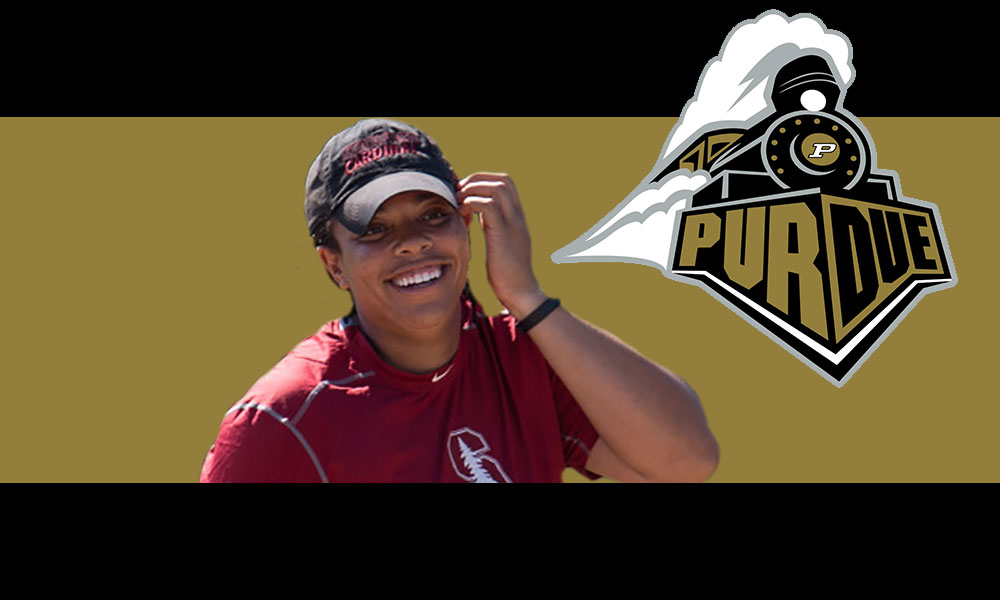 Former Michigan All-American standout player Dorian Shaw is returning to the Big Ten conference as Shaw joins the Purdue Boilermakers coaching staff as an assistant coach.
Shaw comes over from Stanford where she served as an assistant for three seasons under Rachel Hanson. Shaw played at Michigan from 2008-2011 earning  All-American, NFCA All-Great Lakes Region and All-Big Ten selection during her time there including being a finalist for the 2011 USA Softball player of the year award.
"Dorian is a former standout Big Ten and professional athlete. She has competed at the highest levels as an athlete and a coach," said Purdue Head Coach Boo De Oliviera in Press Release. " She knows what it takes to win championships and I look forward to watching our team thrive under her coaching. Purdue softball has a bright future and I am very happy that Dorian will be part of it."
Prior to her time at Stanford, Shaw made coached at George Mason and Dartmouth College to begin her coaching career and assisted Dartmouth to one of its most successful seasons in 2014 as the Big Green claimed the Ivy League Championship and clinched a NCAA Regional appearance.
Shaws takes the spot that was held by Stacy May-Johnson who was hired last week to the Eastern Kentucky coaching staff.