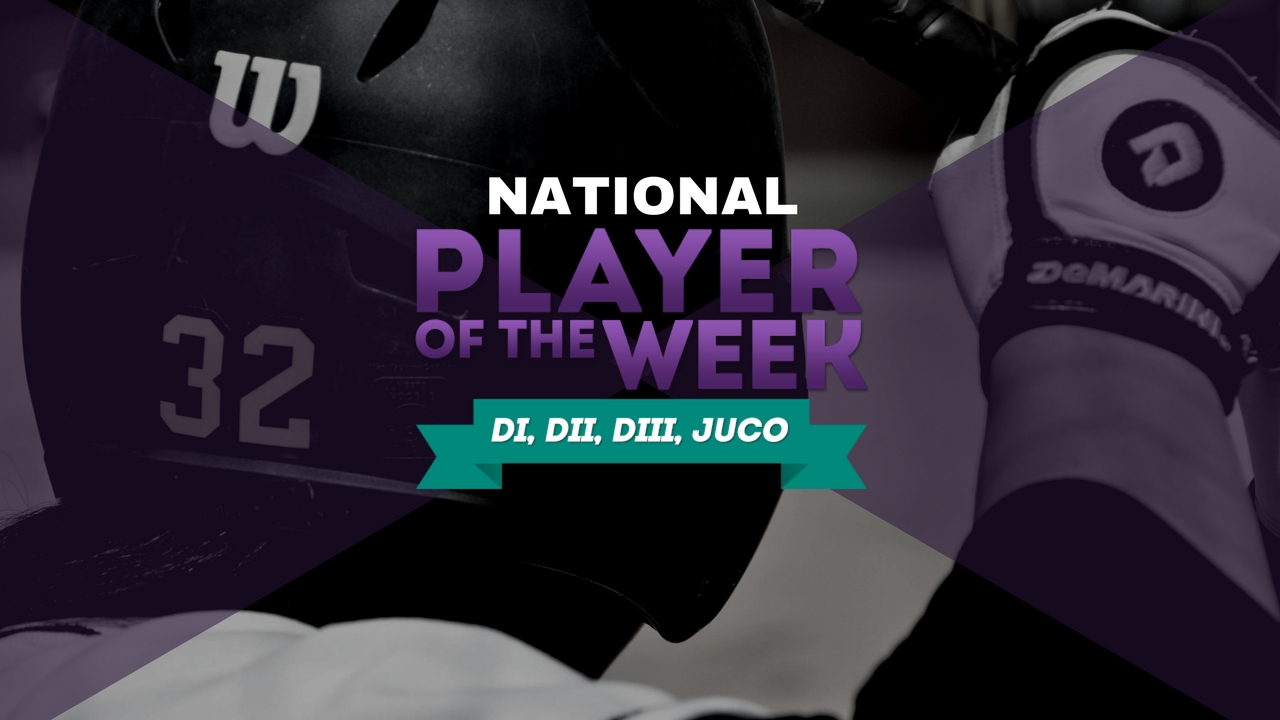 Fastpitch News has released its March 20, 2018, College Softball Players of the week awards. All nominations will be considered and are due each Monday by 3:00 pm eastern time. Please submit to rankings@fastpitchnews.com for review.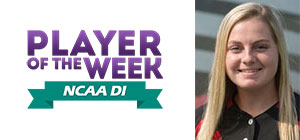 Zoe Schafer
Sophomore
SIUE
Schafer was sharp going 7-11 for a .636 this past week. She also hit four home runs with seven RBI's. Schafer also ended the week with a 1.727 slugging percentage.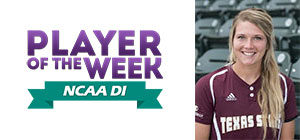 Randi Rupp
Senior
Texas State
Rupp was perfect, literally for one game. She threw a perfect game against Coastal Carolina on 3/18/18. On the week Rupp went 3-0 with one save. In her 22 innings of work, she struck out 28 while only allowing two earned runs and two walks.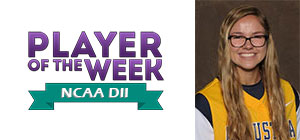 Ashley Mickschl
Freshman
Augustana (SD)
The freshman from Augustana had a busy and productive week going 17-31 for a .548 average. Mickschl hit two home runs and two doubles while knocking in 11. She also scored 11 runs on the week.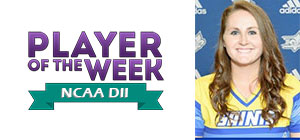 Courtney Smith
Senior
Limestone College
Smith posted a 3-0 record this past week. The senior allowed just one earned run in 18 innings of work. That lowered her season ERA to 0.91. Smith also posted 14 strikeouts in the three wins.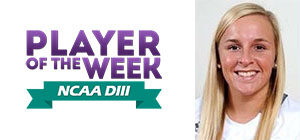 Kyncaide Diedrich
Sophomore
UW-Stout
Diedrich turned in a strong week going 12-21 and posting a .571 batting average. On the week she hit two home runs and a double. In total, she had 12 RBI's. She was also effective on the bases scoring nine runs and stealing nine bases.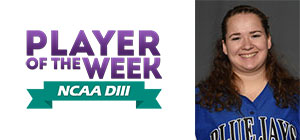 Alyssa Wilkinson
Sophomore
Elizabethtown
The sophomore threw a perfect game against Drew on her way to a 2-0 record on the week. Overall she pitched 12 innings allowed just one earned run. On the year she improved to 7-0 with a 0.51 ERA.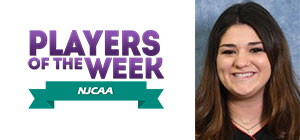 Savanah Martinez
Sophomore
Trinity Valley
Martinez was red hot this past week. On the week she went 11-18 good for a  .611 average. She was a run-producing machine racking up 15 RBI's on four home runs. She added eight runs as well over five games.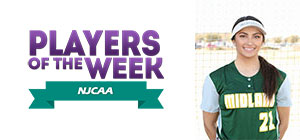 Crystine Kistner
Sophomore
Midland
Kistner went 3-0 this past week. She threw a total of 18 innings in the three wins allowing just two earned runs. More impressive was that she struck out 30 in the three wins.