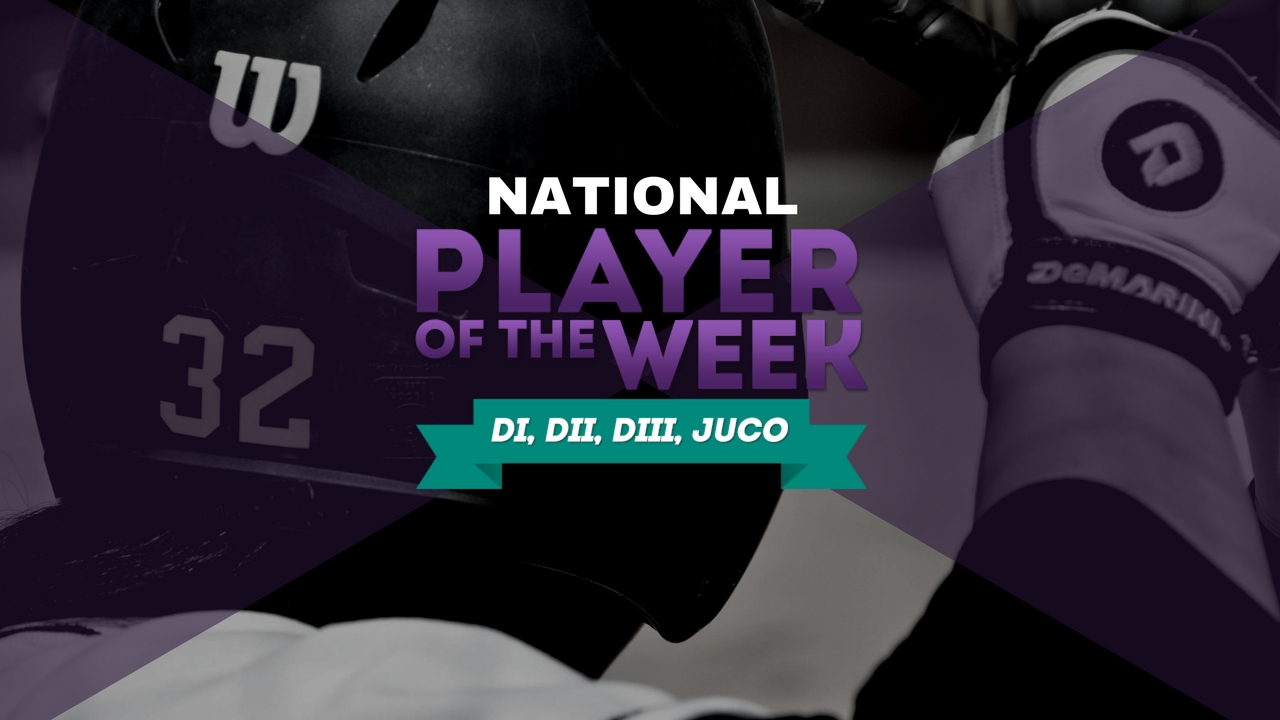 Fastpitch News has released its May 1, 2018, College Softball Players of the week awards. All nominations will be considered and are due each Monday by 3:00 pm eastern time. Please submit to rankings@fastpitchnews.com for review.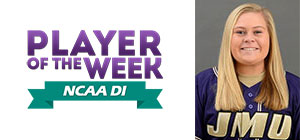 Natalie Cutright
Sophomore
James Madison
Cutright played a critical role in JMU's sweep of Hofstra this past weekend. The sophomore with 5-10 with three home runs and four RBI's. She also had a walk and three runs scored in the series.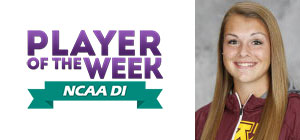 Amber Fiser
Sophomore
Minnesota
Minnesota seems to have found their stride. Fiser has played an important role in the teams recent success. Last week she went 2-0 and threw a perfect game. She allowed zero earned runs and struck out 12, walked none while recording two shutouts on the weekend.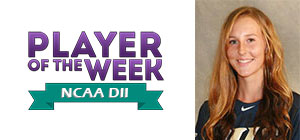 Lakyn Wagoner
Sophomore
Illinois Springfield
Wagoner had a big week at the plate going 8-13 at the plate. She posted a slugging percentage of 1.308 behind three doubles and two home runs. The result was six RBI's and six runs scored.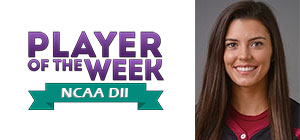 Melanie Murphy
Junior
Florida Tech
Murphy had a solid weekend posting a 2-0 record. She recorded a no-hitter in one outing and struck out 12 in the two games she played. Murphy allowed just one walk and one earned run on the weekend.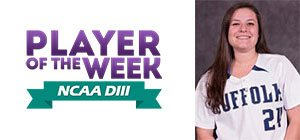 Delaney Sylvester
Senior
Suffolk
For the first time in FPN history, we have sisters earning national players of the week in the same week. Delaney Sylvester had a good week swinging the bat going 12-21 with two doubles and three home runs. That was good for eight runs and 13 RBI's for the senior.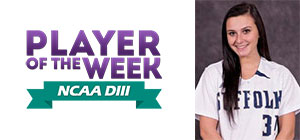 Payton Sylvester
Freshman
Suffolk
This is the second time that Payton has made this list this season. So not only is this the first time we have had sisters, Sylvester also recorded the First no-hitter in school history this past week while going 2-0. She threw just 8.2 innings but struck out 10 and allowed just one earned run.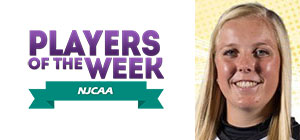 Melanie Groenewegen
Sophomore
Southern Idaho
Groenewegen was sharp going 7-13 good for a .538 average. The sophomore hit three home runs and a double. She also knocked in five RBI's while scoring five runs as well.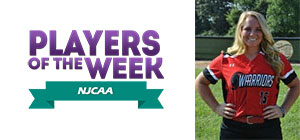 Jade Montgomery
Sophomore
Wabash Valley
Montgomery pushed her record on the season to 26-2 after going 2-0 this past weekend. She threw 11 innings and allowed zero earned runs while striking out 14 and allowing just four hits.