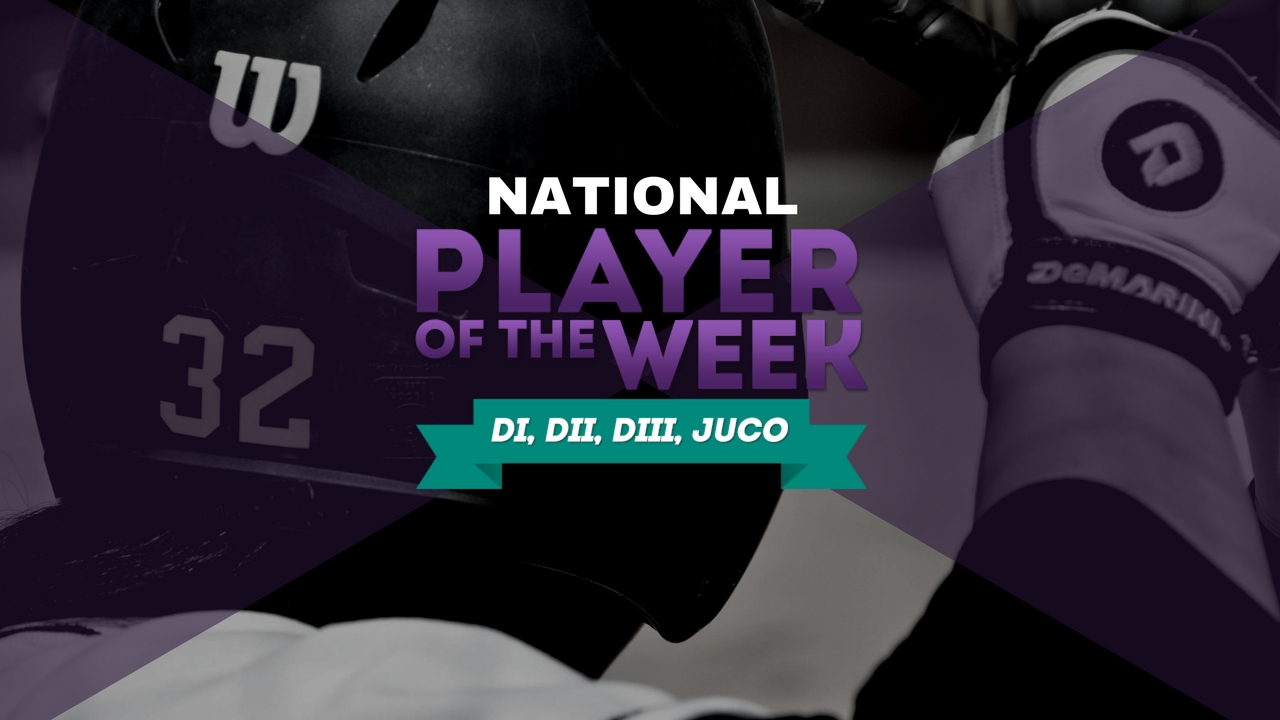 Fastpitch News has released its February 27, 2018, College Softball Players of the week awards. All nominations will be considered and are due each Monday by 3:00 pm eastern time. Please submit to rankings@fastpitchnews.com for review.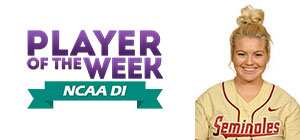 Jessica Warren
Senior
Florida State
Warren had a productive weekend and also tied the ACC record for career RBI's (228). The senior 10-21 (.476) with four home runs, a double and 12 RBI's. She also added seven runs. Look for the senior to break that record this week.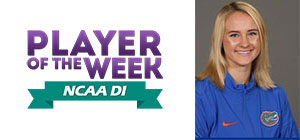 Kelly Barnhill
Junior
Florida
Barnhill had a career weekend posting a 4-0 record. She threw a perfect game against Georgia Southern. In that game, she posted 11 strikeouts and needed just 56 pitches for the win. She then threw a no-hitter against Iowa State. On the weekend she struck out 44, walked just four and only allowed one earned run.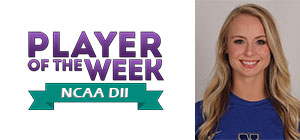 Sydney Sprague
Senior
North Georgia
Sprague turned in a solid weekend going 7-14 with two home runs, a double and a triple. That resulted in five RBI's and five runs for the senior.
McKenzie Surface
Junior
Colorado Meda
Surface threw the schools first no-hitter since 2010 while going 2-0 on the week. In two games she struck out 22 and allowed just one earned run. She is now 8-0 on the season.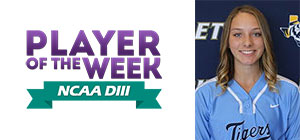 Linzie Lewis
Senior
East Texas Baptist
Lewis went 7-10 for a .700 average this past week. The senior only had one home run, but knocked in six RBI's and scored seven runs.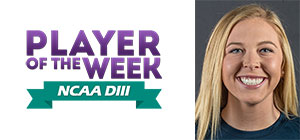 Hanna Hull
Sophomore
Virginia Wesleyan
Hull was impressive going 4-0 on the week throwing a perfect game in the process. On the week she posted 52 strikeouts in just 28 innings of work.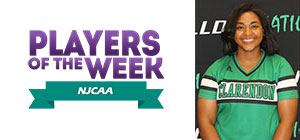 Danae Villarreal
Sophomore
Clarendon
Villarreal impressed at the plate going 8-10 in four games. The sophomore hit three home runs and two doubles resulting in nine RBI's and nine runs.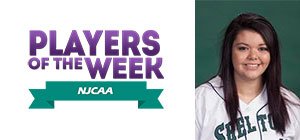 Katlyn Childress
Freshman
Shelton State
The freshman improved to 7-0 on the season after posting a 3-0 record this past week. In 17 innings of work, she struck out ten and allowed just two earned runs. Here season ERA now sits at 1.17.