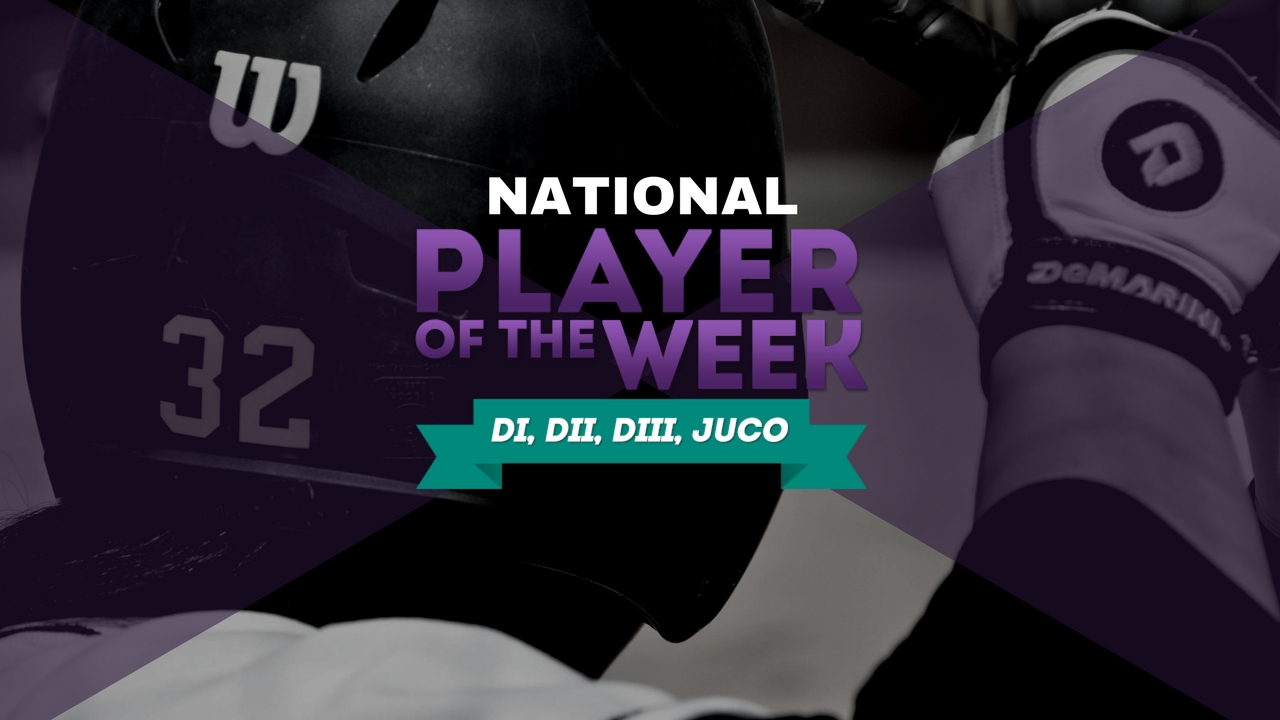 Fastpitch News has released its March 6, 2018, College Softball Players of the week awards. All nominations will be considered and are due each Monday by 3:00 pm eastern time. Please submit to rankings@fastpitchnews.com for review.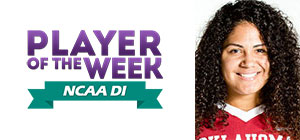 Jocelyn Alo
Freshman
Oklahoma
Alo has a strong week at the plate going 6-10 (.600) with three home runs, seven RBI's and four runs scored.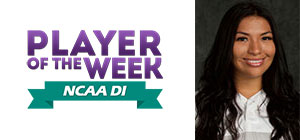 Cielo Meza
Sophomore
Long Beach State
Meza was impressive this past weekend. She posted a 2-0 record and threw a no-hitter against Minnesota. In total, she threw 17 innings allowing just one hit and struck out 21.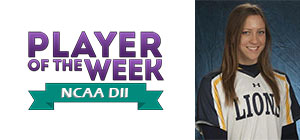 Mariah Jameyson
Senior
Texas A&M-Commerce
It was a good week for the senior who went 7-8 (.875). In just the eight at-bats she hit two home runs and a double. That was good for nine RBI's and four runs. She also was walked four times.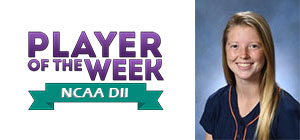 Lacie Rinus
Sophomore
Carson-Newman
Rinus posted a 3-0 record in four games. In total, she threw 18 innings allowed zero earned runs and racked up 13 strikeouts.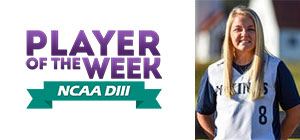 Bayleigh Masterson
Freshman
Berry
Materson went 13-22 (.590) this past week. She hit one home run, three doubles, scored seven runs and posted six RBI's.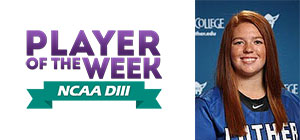 Courtney Cooper
Freshman
Luther
The freshman went 11 innings this past week posting a 2-0 record. She allowed no earned runs and struck out 11. Cooper allowed just five hits total as well.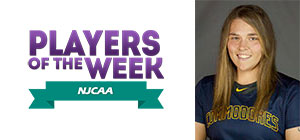 Amie Hutchison
Sophomore
Gulf Coast State
Hutchinson went 8-11 (.727) at the plate this past week. The sophomore hit two triples and knocked in eight RBI's. She also scored three runs.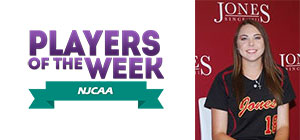 Karli Perque
Sophomore
Jones County
although it was not a busy weekend for the sophomore it was productive. She went 2-0 throwing just 10 innings. In those two wins, she allowed just one earned run while striking out 15.