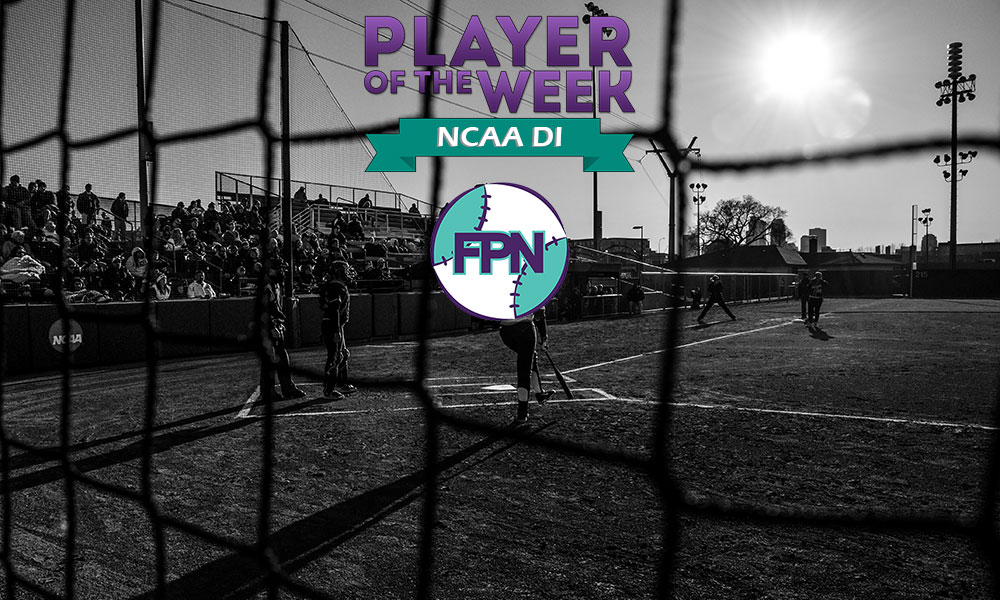 Fastpitch News has released its April 18, 2017, NCAA DI Players of the week awards. All nominations will be considered and are due each Monday by 3:00 pm eastern time. Please submit to rankings@fastpitchnews.com for review.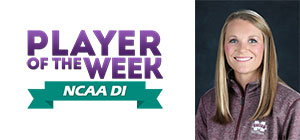 Caroline Seitz
Mississippi State
Seitz went 7-for-10 with 14 RBIs, four home runs (two grand slams), four runs scored, a 1.900 slugging percentage and a .667 OBP. She became the first in school history to hit four home runs in a SEC weekend series and became the first Bulldog since Mackenzie Toler (May 2, 2015, at South Carolina) to hit two home runs in a game.
Niki Prince (James Madison): Over nine appearances, Prince went 7-for-8 with a walk to notch a .875 batting average and a .889 on-base percentage during the three-game span to lead the team in both categories. She was a perfect 5-for-5 with a walk over Friday's doubleheader against Delaware.
Caitlyn Larsen Alldredge (BYU): In four games played this week, Alldredge led the team to four wins at the plate, hitting .600 on 6 for 10 hitting with 10 RBI, six runs and two home runs. She had three games in which she notched three or more RBI, including a career-high four RBI in the win at Southern Utah.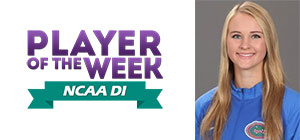 Kelly Barnhill
Florida
Barnhill threw her second career no-hitter in a 2-0 victory over Kentucky in game three of series.On the weekend she was 2-0 for the Gators. In the two games, she allowed just two hits. Barnhill struck out 30 and only allowed two walks over 14 innings.
Sara Groenewegen (Minnesota): Recorded a pair of complete-game wins over Northwestern last week, striking out 21 batters in 12.0 innings while walking just one.
Rachel Cue (South Dakota): Cue tossed back-to-back shutouts in helping the Coyotes win the final two games of a three-game series against North Dakota State in Fargo. Cue struck out seven and walked two in 14 innings of work. She has allowed three runs in her last four starts spanning 28 innings.