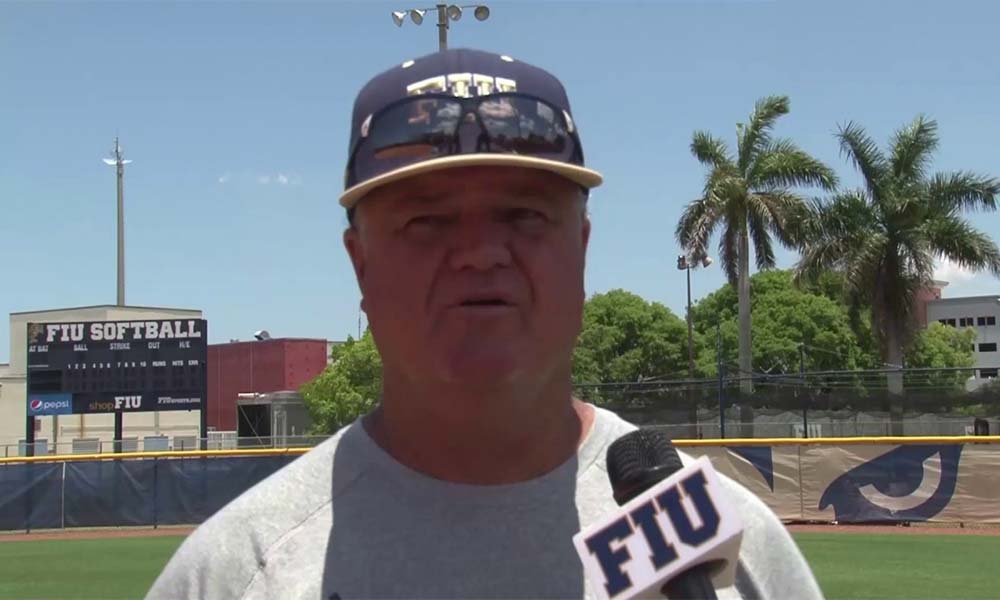 FastpitchNews has learned that Gator Rebhan is out as FIU head coach after four seasons. Sources tell FPN that Rebhan and Florida International parted ways this week.
There is no word on what has led to separation although sources tell FPN that the parting of ways has nothing to do with on-field performance.
Justin's World's reported that Heather Gelbard will be the Interim Head Coach, as FIU is scheduled to open Fall ball on Friday vs. Broward Community College. Gelbard was recently hired to replace  Hillary Barrow who became the new Head Coach at Quinnipiac on August 7th.
Gelbard is a Miami native and has been an assistant at UMBC (2017-2018) and Florida Atlantic (2010-2016).
Rebhan spent four seasons as the head coach of the Panthers, with the highlight coming when he lead the Panthers to the at-large NCAA tournament berth in 2017, going 46-15, which set the program single-season record for wins and winning percentage during the 2017 season.
Rebhan led the Panthers to a 135-91 overall record and a 53-40 record in Conference USA in the four seasons.
Before assuming the program's head coaching position, Rebhan was an assistant coach at Florida International. He is well-known in the Miami area as he led the Miami Stingrays travel ball organization for more than a decade, and was a state championship-winning high school head coach at Miami-Palmetto High School (1999-2003) in 2000 and 2002.