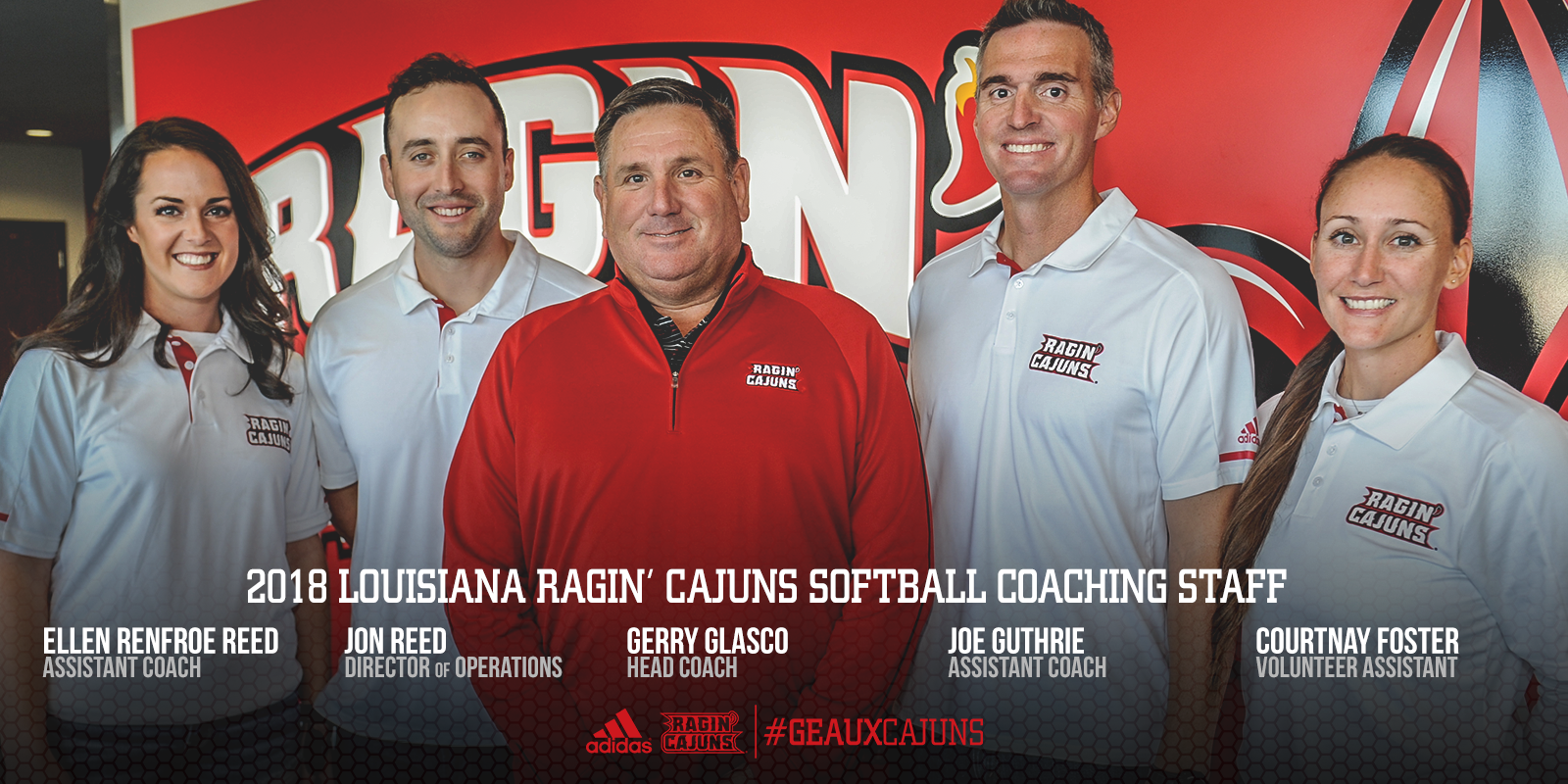 It did not take long for Gerry Glasco to fill out his coaching staff at Louisiana Lafayette. Glasco who was hired on November 20th announced the hiring of his coaching staff on Monday highlighted by adding former Vols stand out player Ellen Renfroe Reed as pitching coach. Glasco is also bringing Joe Guthrie and Courtnay Foster who will serve as a volunteer coach.
Renfroe Reed most recently  was named the head coach at Bethel (Tenn.) College after spending the last three seasons as an assistant coach at Memphis where she helped the pitching staff lower its ERA by over a full run.
In her playing career at Tennessee, Renfroe Reed was a two-time NFCA All-American (2011, 2012), four-time NFCA All-Southeast Region pick, three-time Top 25 Finalist for USA Softball Collegiate Player of the Year (2012, 2013, 2014) and three-time All-SEC selection (2011, 2012, 2014) with a career 1.65 ERA and 102-25 record with the Vols.
Glasco also brings on Guthrie who was part of Glasco's coaching staff at the Scrap Yard Dawgs of the National Pro Fastpitch League this past summer. The Scrap Yard Dawgs captured the 2017 NPF Championship. Guthrie was appointed head coach at Spring Hill College in July 2017 and previously served as an assistant coach at Penn State (2014-16) and Bucknell (2017).
Foster's collegiate coaching timeline includes the past two seasons as head coach at Bucknell and a five-year stint (2011-15) as an assistant at her alma mater, Northwestern University.
Foster guided Bucknell to a 50-43 record in two seasons. While at Northwestern, Foster played a crucial role in the development of two of the Big Ten's top pitchers in Kristen Wood and Amy Letourneau. Wood led the conference in strikeouts and ranked in the Top 20 nationally in strikeouts per seven innings in 2014, while Letourneau did the same in 2013.
"I'm extremely excited about our staff. I wanted to combine experience with youth and enthusiasm," Glasco said in a press release. "I also sought coaches who had played at the highest level, experienced the World Series and played for great coaches. I believe that all of the traits we were looking for in a staff, we were able to find."
The staff debut with the Ragin Cajuns will be on the season opener at home on February 8th against Samford.