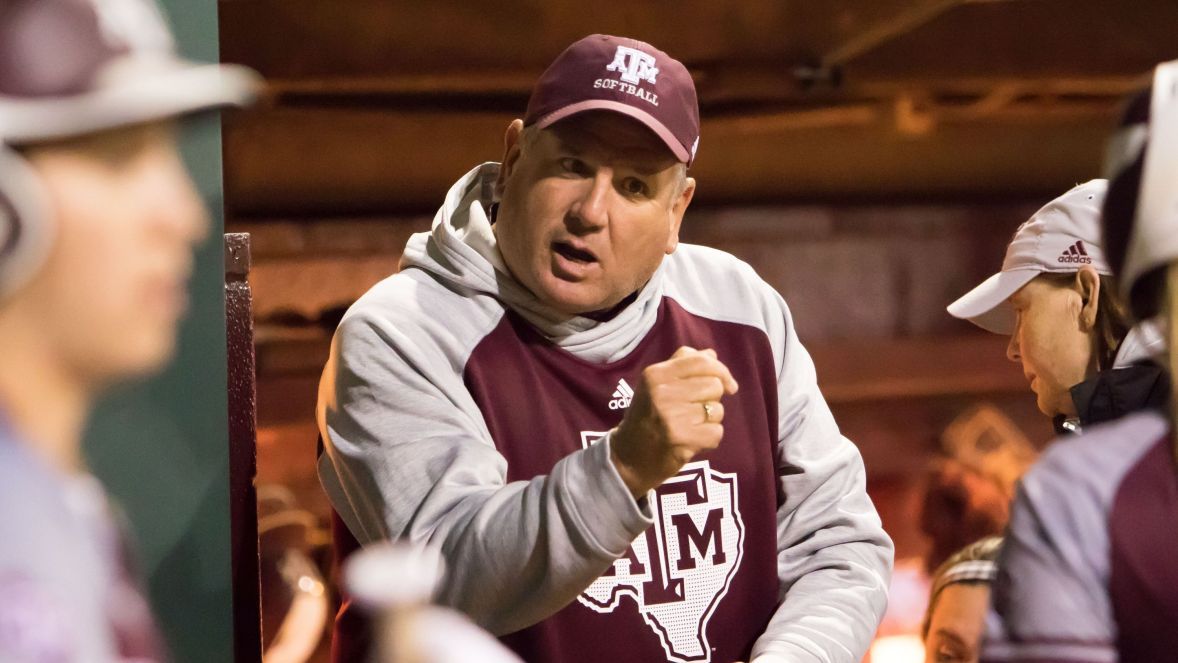 New Auburn Head Coach Mickey Dean made a big splash in his first move as Tigers Head Coach. Dean hired Gerry Glasco to his coaching staff announced on Tuesday. Glasco comes over from Texas A&M where he spent the last three seasons as associate head coach.
"I am so excited to join one of the top softball programs in the country, in the best softball conference in the nation," Glasco said in Auburn press release. "Auburn is a school with tremendous recent softball success and historical, long-term athletic success overall."
Glasco brings experience in the Southeastern Conference having coached ten seasons in the conference with the Aggies and before that at Georgia.
"I am extremely excited that Gerry is joining our staff," Dean said in Auburn press release. "I think he's one of the top hitting coaches in the country and he will be a tremendous asset to our staff and our program."
Glasco has coached 11 All-Americans and 29 All-SEC honorees in 10 seasons in the SEC. Glasco's has been part of 10 NCAA Tournament appearances, seven NCAA Super Regionals and have appeared in the Women's College World Series three times including this past season with the Aggies.
"I am excited to work under and learn from Coach Dean, who is one of the brightest minds in softball and an incredibly hard worker, who runs his program with both discipline and high integrity," Glasco said. "Together, with the tremendous resources of Auburn Athletics, I do not doubt that we will compete for a national championship."
Glasco and Dean both have been successful Head Coaches in the National Pro Fastpitch League as Glasco is coming off leading the Scrap Yard Dawgs as the Head Coach to the franchise's first-ever National Pro Fast Pitch Championship this past summer. It was Glasco's 2nd NPF Championship as he led USSSA Pride in 2014 to the NPF Championship.
Dean meanwhile was the head coach for the Chicago Bandits (2004-10) that finished as the National Pro Fastpitch regular season champions five times and won the NPF Championship in 2008.