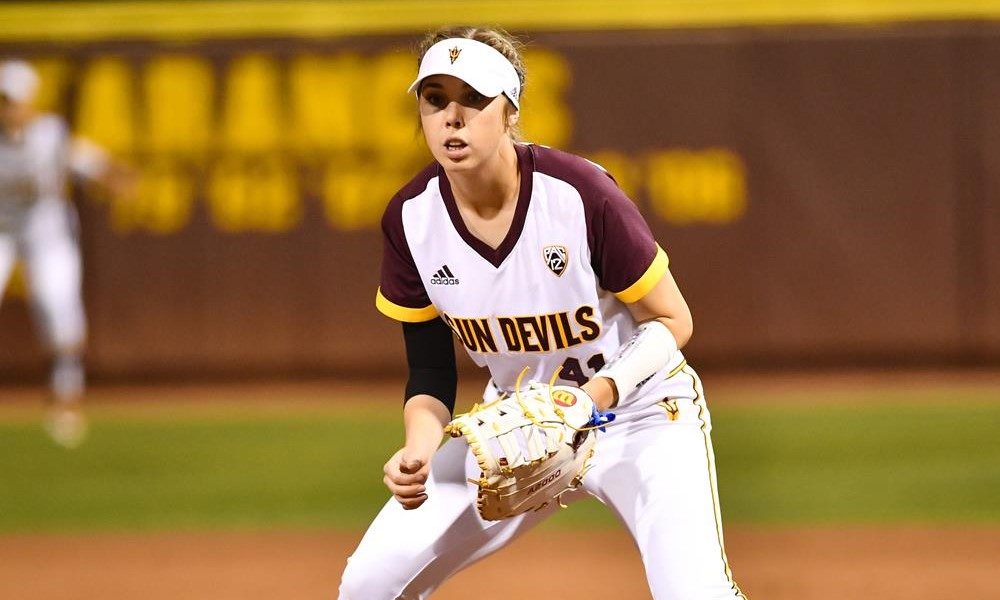 Big news out of Tempe, AZ as All-American pitcher, Giselle Juarez, and All-Pac 12 first team member, Danielle Gibson, announced they are leaving Arizona State.
— 'G' Giselle Juarez (@ggotgame45) October 30, 2018
Juarez earned first-team All-American honors after an incredible 2018 season that saw her post a 1.21 ERA in more than 224 innings of work. That mark placed her fourth in the nation among pitchers with at least 200 innings pitched. Juarez collected 305 strikeouts and garnered an overall record of 26-6.
Juarez was also named to the All-Pac 12 and All-Region first teams and was a top ten finalist for the National Player of the Year award.
A former member of the US Junior Women's National Team, Juarez spent the 2018 international season on Team Puerto Rico's roster and was a key component of the considerable growth Puerto Rico experienced on the international stage.
Four hours earlier, Gibson announced her intent to leave ASU.
https://twitter.com/danielleeee41/status/1057345381527244800
Gibson earned first-team All-Pac 12 honors in her freshman campaign and was named to the conference's All-Freshman team. Following the season, she was named to the All-Region second team.
During her first season, Gibson posted a .343 batting average and led the team in home runs with twelve. She finished second on the team in several statistical categories including RBIs (39); slugging percentage (.633); and on-base percentage (.417).
The Sun Devils reached the Women's College World Series in 2018 as the #8 overall seed in the NCAA tournament after posting a 43-11 record during the regular season.