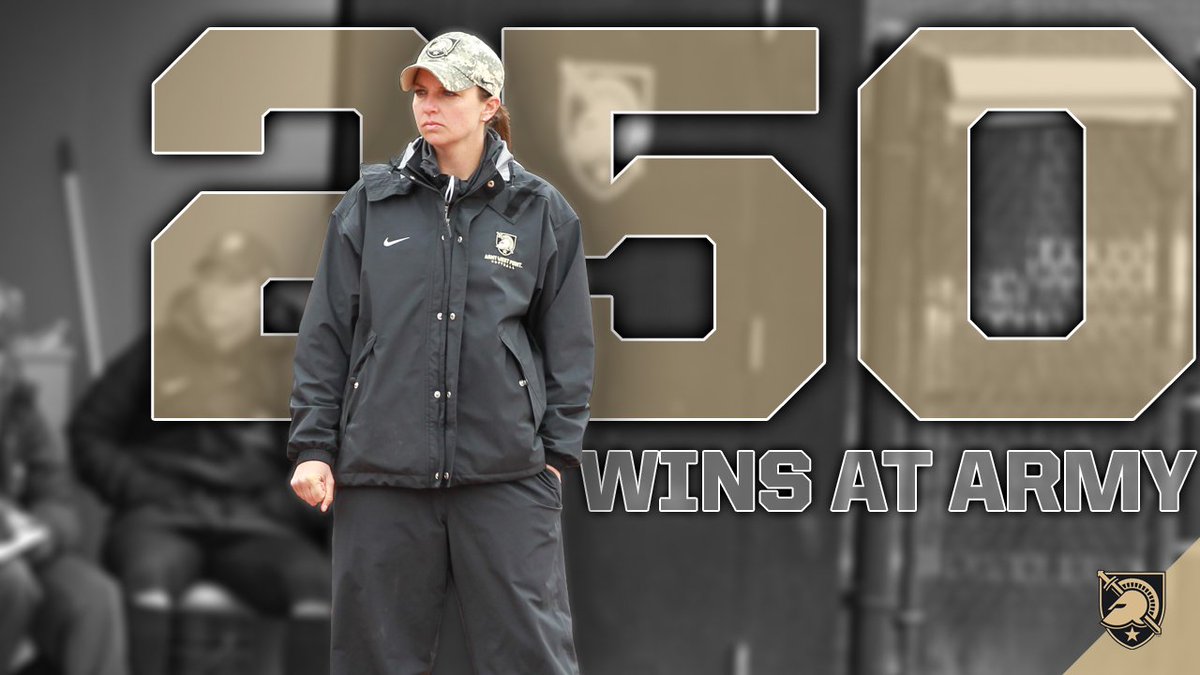 Despite being the middle of October, news around the sport involving head coaching hires are still taking place. There has also been a new extension and resignation.
Michelle DePollo resigns as Army Head Coach
Army announced on Monday night that Michelle DePollo is stepping down as Army Head Coach. DePolo departs Army with a record of 280-216 and was a two-time Patriot League Coach of the Year. She led the Black Knights to a Patriot League regular season championship in 2010 and a bid to the NCAA Austin Regional in 2012.
Army's Senior Administrator Bob Beretta will lead the team as interim head coach and a national search for a new head coach will begin at season's end.
Proud to be leading such a wonderful group of ladies and terrific softball players. #GoArmy. #ALL-IN.

— Bob Beretta (@bobberetta) October 16, 2018
Kristin Vesely Agrees to Extension with Houston
https://twitter.com/UHCougarSB/status/1050106138379911171
Kristin Vesely has signed a two-year extension through the 2021 season.
Vesely has led Houston to back-to-back 30-win seasons including a trip to NCAA Tournament in 2018. Vesely has been with the Cougar softball program since 2011 as an assistant coach from 2011-2016.
Jennifer Williams Named New Head Coach at Dartmouth
.@DartmouthSball: Jennifer Williams Named Head Softball Coachhttps://t.co/Vb2YAjPmXa

— Dartmouth Athletics (@dartmouthsports) October 12, 2018
Williams comes to Dartmouth from MIT where she spent the previous eight seasons as the head coach, becoming the winningest coach in program history. She guided the Engineers to a 168-122-1 record, which includes a 122-46-1 mark since 2015. In 2018, Williams led MIT to a 38-11-1 record, breaking 18 team records in the process and winning its first-ever New England Women's and Men's Athletic Conference (NEWMAC) championship. The team also earned a spot in the DIII College World Series, finishing seventh in the nation, two years after placing fifth at the event.
Williams takes over for Shannon Doepking who left to become Syracuse's new Head Coach.
Venus Taylor Named New Head Coach at Charleston Southern
So excited for my next chapter as the Head Coach at CSU! pic.twitter.com/TQXtRH2Hdn

— Venus Taylor (@1venustaylor) October 11, 2018
Taylor spent four seasons as the head coach at Judson University compiling a 133-80-1 overall record with the Eagles. She posted successful campaigns in the Chicagoland Collegiate Athletic Conference over her four years with an impressive mark of 64-28-1 in CCAC games. Each of her four seasons featured a berth to the NCCAA World Series and she added a pair of CCAC tournament appearances to her totals.
Here is an updated look on all the Head Coaching moves this off-season.
School                                              Previous Coach                                             New Coach

Army                                                Michelle DePolo                                             Bob Beretta (Interim)
Alabama A&M                                 Nakeya Hall                                                     Cassandra Brown
Arkansas-Pine Bluff                       Kevin Montgomery
Austin Peay                                     Rodney DeLong                                              Kassie Stanfill
Boise State                                      Cindy Ball                                                         Maggie Livreri
Brown                                               Katie Flynn                                                      Kate Refsnyder
Bryant                                               Shayne Lotito                                                  Nick French
Buffalo                                              Mike Roberts                                                   Mike Ruechel (interim)
Campbell                                         Todd Bradley                                                   Sharonda McDonald
Central Florida                                Renee Luers-Gillispie                                    Cindy Ball
Charleston Southern                     Shane Winkler                                                Venus Taylor
​Cleveland State                               Becky Norris                                                    Amy Kyler
Dartmouth                                      Shannon Doepking
Delaware                                          John Seneca                                                    Jen Steele
DePaul                                              Eugene Lenti                                                  Tracie Adix-Zins
Florida International                      Gator Rebhan
​​Fordham                                           Bridget Orchard                                             Melissa Inouye
Furman                                             Wally King (interim)                                       Wally King
George Washington                       James DeFeo                                                  Shane Winkler
Grambling                                        Wilbert Early                                                   Nakeya Hall
Hofstra                                              Larissa Anderson                                            Jay Miller
Howard                                             Lauren McCoy
Iona                                                   Melissa Inouye                                                 Katie Jansson
Iowa                                                   Marla Looper                                                   Renee Luers-Gillispie
Jackson State                                  Darnell Walker                                                Kevin Montgomery
Kansas                                               Megan Smith                                                  Jennifer McFalls
Kennesaw State                              Pete D'Amour                                                  Tripp MacKay
Lamar                                                Holly Bruder                                                     Amy Hooks
Louisville                                           Sandy Pearsall                                                 Holly Aprile
Louisiana-Monroe                           Corey Lyon                                                       Molly Fichtner
Marshall                                             Jen Steele                                                        Megan Smith
Missouri                                             Gina Fogue (interim)                                     Larissa Anderson
Morehead State                               David Williams                                                Samantha Jones
NC State                                            Shawn Rychcik                                                Jennifer Patrick-Swift
North Texas                                       Tracey Kee                                                       Rodney DeLong
Northern Colorado                          Shana Easley                                                   Ben Garcia
Ohio                                                    Jodi Hermanek Horton                                Kenzie Roark
Omaha                                               DJ Sanchez                                                     Amanda Rivera-Eberhart
Oregon                                              Mike White                                                      Melyssa Lombardi
Pittsburgh                                        Holly Aprile                                                       Jodi Hermanek Horton
​Presbyterian                                     Britne Stubbs                                                  David Williams
Providence                                        Kerri Jacklets                                                   Jill Karwoski
Quinnipiac                                        Jill Karwoski                                                     Hillary Barrow
Rutgers                                              Jay Nelson                                                        Kristen Butler
Saint Francis                                     Jennifer Patrick-Swift                                    Jessica O'Donnell
Saint Mary's                                      Jessica Rodgers                                               Sonja Garnett
​Sam Houston St                               Bob Brock                                                        Garrett Valis
SIU-Edwardsville                             Sandy Montgomery                                        Jessica Jones (interim)
Southern Utah                                 Tom Gray                                                           Kortny Hall
St. John's                                           Amy Kvilhaug
Syracuse                                            Mike Bosch                                                       Shannon Doepking
Texas                                                  Connie Clark                                                     Mike White
Toledo                                                Kristen Butler                                                  Joe Abraham
UAB                                                    Amanda Ellis (interim)                                   Jimmy Kolaitis
UMBC                                                Heather Gelbard                                             Chris Kuhlmeyer
Villanova                                           Maria Dibernardi                                             Bridget Orchard
Virginia Tech                                    Scot Thomas                                                    Pete D'Amour
Western Illinois                                Beth Golitko (interim)                                   Beth Golitko
Winthrop                                          Mark Cooke                                                      Windy Thees