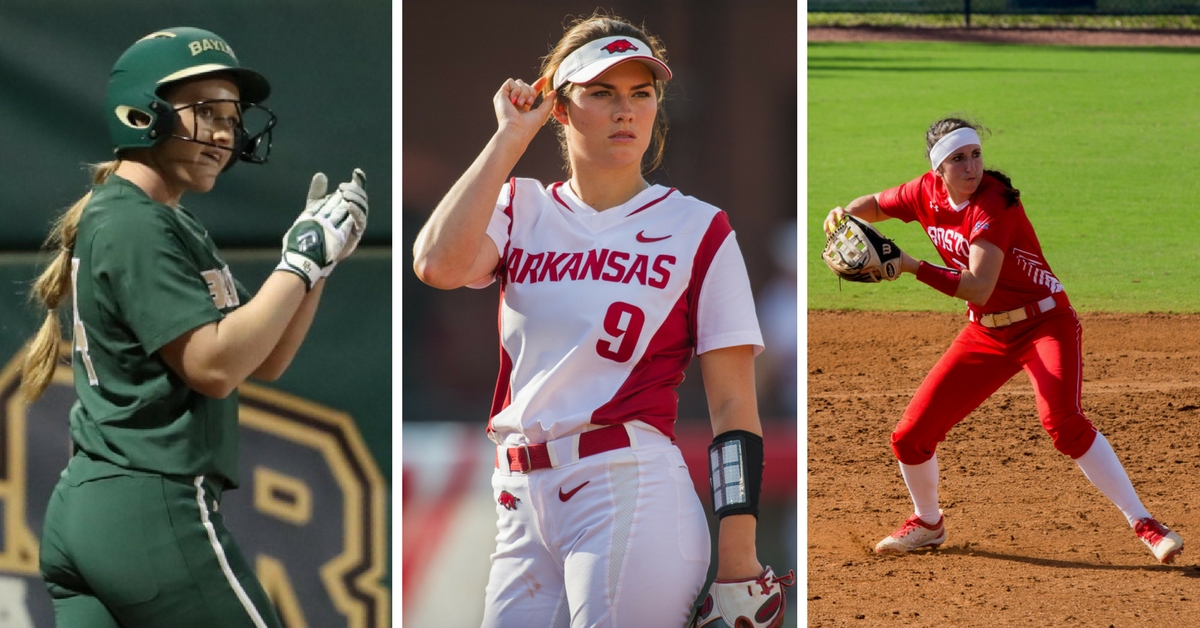 Upsets and wins from the weekend that May Alter this week's Top 25 rankings:
BU Defeated No. 1 Oklahoma
The Boston University softball team shocked No. 1 and two-time defending national champion Oklahoma, 4-3, on Saturday afternoon at New Mexico State's Troy Cox Classic. The win marked BU's first against the nation's top team and the first against a ranked squad since last year's 3-1 victory at then-No. 23 Florida Atlantic.
Ole Miss Wins Battle Against No. 3 Oregon
Ole Miss (6-2) picked up a pair of big wins Saturday at the Puerto Vallarta College Challenge, defeating Rutgers in the morning and coming back for a prime-time, nine-inning thriller over No. 3 Oregon in front of a packed house at Nancy Almaraz Stadium. Rebel pitcher Kaitlin Lee was named tournament MVP after defeating Texas in the opener and shut down a potent Oregon offense. The senior tossed nine complete innings in the win over the Ducks. Lee kept the yielded the Oregon offense to four hits, and struck out five in the 1-0 shutout victory.
Arkansas Tops No. 21 Utah
The Razorbacks opened their 2018 campaign with wins over Grand Canyon and No. 21 Utah on day one of the Mary Nutter Collegiate Classic. Freshman Mary Haff earned both wins in the circle for Arkansas. In game two, Haff pitched three innings of scoreless relief to secure her second win of the day. Over those three innings, she struck out six Utes including the final two hitters of the game to secure the 4-2 win.
Baylor Hands Alabama its First Loss
11th-ranked Baylor handed the 9th-ranked Crimson Tide its first loss of the 2018 season, 2-1, on Sunday at the Black and Gold Invitational. Baylor pitcher Gia Rodoni (4-0) had one of the most impressive and dominating outings of her career. The junior tossed a complete game, allowing just four hits, two of which came in the final frame, and one run over the 7.0 innings. Rodoni recorded eight strikeouts and allowed only two walks in the winning effort. Jessie Scroggins led the way for the offense, going 3-for-3 with a double and a run scored.
No. 16 Louisiana Tops No. 2 Florida in Series Finale
The No. 16 Louisiana Ragin' Cajuns Softball team prevailed in an extra-innings battle with No. 2 Florida in the series finale of a Top 25 showcase at Lamson Park on Sunday. Cajun pitcher Summer Ellyson tossed 11 strong innings in the circle and moved to 3-0 on the season after holding the Gator offense to eight hits while working five times through the order. It was freshman Casidy Chaumont who delivered the walk-off home run in front of 2,040 spectators to earn the 4-3 win in the 11th inning.