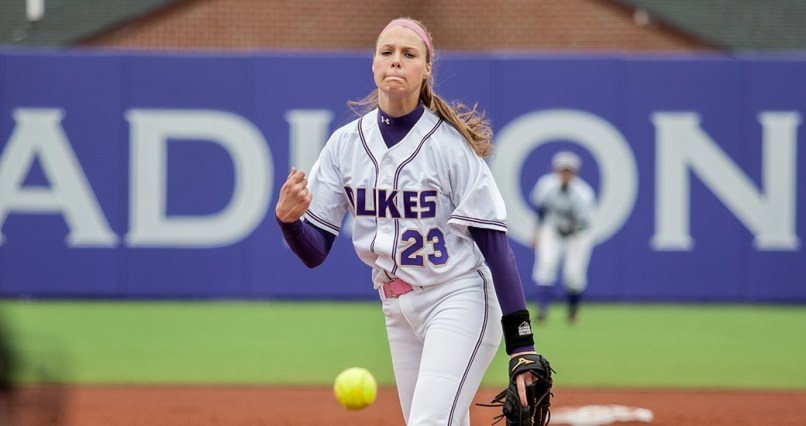 Not a good day for College Softball and James Madison program as JMU announced Wednesday that All-American Megan Good would miss the entire 2018 season due to a knee injury.
Good who is a senior is eligible to return in 2019. A press release Wednesday stated that she would redshirt the 2018 season and return to James Madison in 2019.
"I love our team, and it's hard for me to think about not playing with them this season," Good said in James Madison press release. "But, I'll still be an active part of the team all year with the goal of another CAA Championship and NCAA bid, and I can't wait to be back competing with my teammates in 2019."
Good who is a three-time All-American was coming off her best season to date in 2017 as Good led the NCAA in wins with 38 going 38-3 and finished as a top three USA Softball Player of the Year finalist as well as a Shutt Sports/NFCA Division I National Player of the Year.
Now the challenge for new Head Coach Loren LaPorte, who stepped in once Mickey Dean left for Auburn, is to the fill gap from a pitching standpoint. It also means they lose a big bat in the middle of the lineup as Good led the Dukes in most of the major offensive categories including hitting (.383), Home runs ( 12), and Runs batted in (58).
With Good, James Madison has been to the NCAA Tournament all three seasons, coming within one win of the Women's College World Series in 2016. The Dukes also have won the Colonial Conference three straight seasons. That, like many things about the Dukes 2018 season, is very much up in the air and in question as they will have to try to continue the success without one of the best softball players in the country.