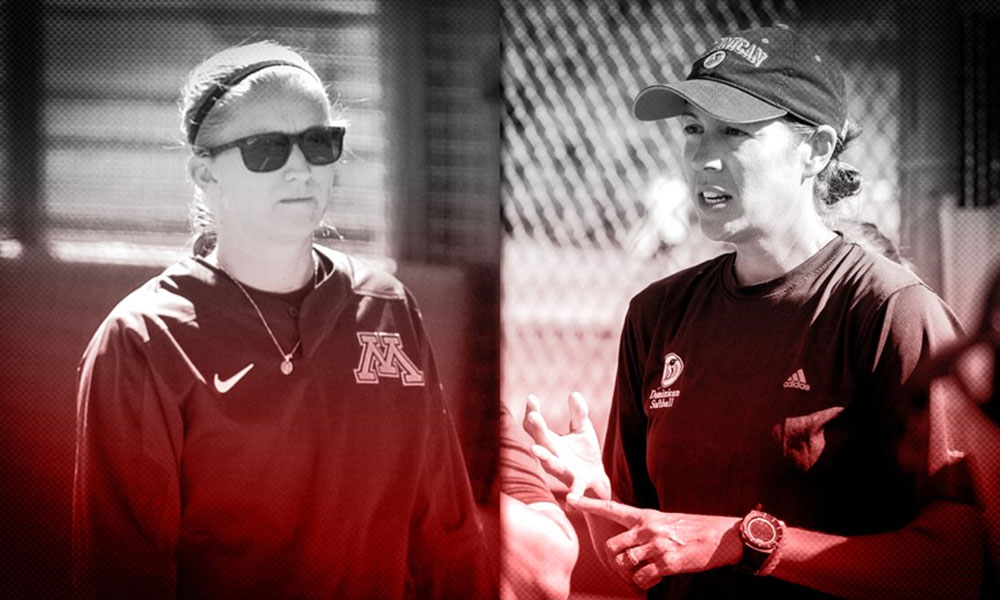 Jessica Allister and Jessica Merchant will continue to work together as on Tuesday, Allister announced that Merchant will be part of her coaching staff at Stanford. Allister also announced the hiring of her former Stanford Cardinal teammate Tori Nyberg to the coaching staff.
Merchant worked for Allister at Minnesota for the last seven years, helping build the Gophers program a National Top 25 program, and achieved its best season in program history this past season. The Gophers earned a program-best 56-5 record, the first No. 1 national ranking in the USA Today/NFCA Coaches poll in program history, and their first regular season Big Ten title since 1991. Merchant part of Minnesota's three Big Ten Tournament championships in the past four seasons and was recognized as part of the NFCA Great Lakes Regional Coaching Staff of the Year.
There was speculation on what Merchant would do once Allister left Minnesota for the Stanford job and if she would be interested in replacing Allister at Minnesota, or look for jobs elsewhere. In the end, Merchant decided to continue to work with Allister at Stanford.
"I worked with Coach Merchant for seven years at Minnesota and saw first hand the difference she makes in a program," said Allister in a Stanford Press Release. "She does a great job with the infield and hitters, has a tremendous rapport with the student-athletes and is a talented recruiter. I knew I wanted her to continue to be a part of my staff."
Allister will also be reunited with a former teammate in Nyberg who played with Allister at Stanford from 2001-2002. Nyberg will handle the pitching staff and comes over after being a head coach of Dominican University of California softball in 2017. Nyberg coached at Cal State Monterey Bay in 2016, but is more known for her run at  Northwestern (2004-10) where she helped guide the Wildcats to two Big Ten Conference titles and multiple appearances in the Women's College World Series. Nyberg was part of the Wildcats coaching staff that earned NCAA Division I Coaching Staff of the Year honors in 2006. Nyberg started her coaching career at the University of Illinois-Chicago.
"Coach Nyberg was a great pitcher for Stanford and has excelled as a pitching coach since she left," said Allister in a press release. "She understands the skill set necessary to compete at the highest level and has the teaching acumen to help her pitchers get there. She has head coaching experience and knows what goes into leading a successful program. I am so excited to bring her back to Stanford.