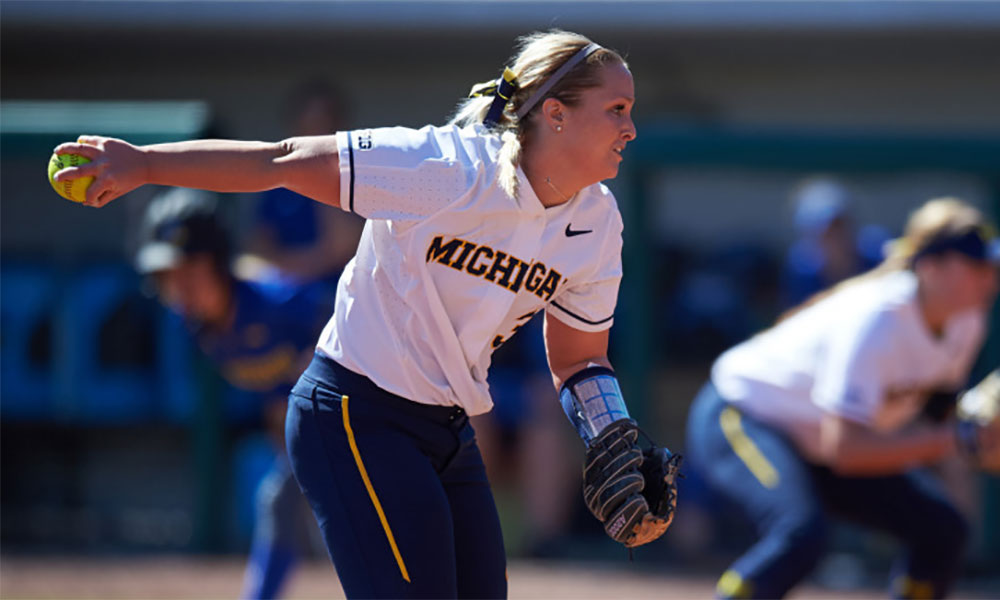 Former Michigan All-American pitcher Megan Betsa is going into a coaching career. Betsa will be an assistant coach at New Mexico announced by Lobos new Head Coach Paula Congleton.
"I am very excited to have Megan as our pitching coach," said Congleton in New Mexico press release. "She has played at the highest level and comes from a winning tradition and culture. I know Megan has a competitive mindset and has what it takes to work with our pitchers to build a winning staff. I am confident that her dedication to pitching will be a positive addition to not only our pitching staff but to the entire team."
Betsa was a three-time NFCA All-American selection and two-time Big Ten Pitcher of the Year. She is the only pitcher in Michigan history to record three 300-strikeout seasons.
Betsa was a three-time NFCA All-Great Lakes Region First Team selection, a four-time All-Big Ten selection, a NFCA Division I Top-10 Finalist for Freshman of the Year. She ranks in the top five among Michigan's career leaders in nearly every pitching category, including second in no-hitters (6), third in wins (102) and strikeouts (1,201), and fourth in shutouts (37).  Betsa helped lead Michigan to the Women's College World Series in 2015 and 2016 with the Wolverines finishing runner up to Florida losing in three games of the 2015 National Championship Series.
Betsa was drafted seventh overall to the Akron Racers in the 2017 NPF Draft and helped lead the Racers to the NPF Championship Series as a three seed losing in two games in the semi-final to the eventual champion Scrap Yard Dawgs.
It's a big splash hire for Congleton who was hired as Head Coach on June 20th replacing Erica Beach who was not retained on May 14th. Congleton and Betsa will work with a Lobos program that finished with a 20-30 overall record in 2017 and ninth in the Mountain West with a 6-18 record.
Congleton hired Tyler Heil to the staff back on August 11th and now completes it with Betsa who will be in charge of turning around a Lobos pitching staff that in 2017 had an era of 4.63 which was near the bottom of the Mountain West.