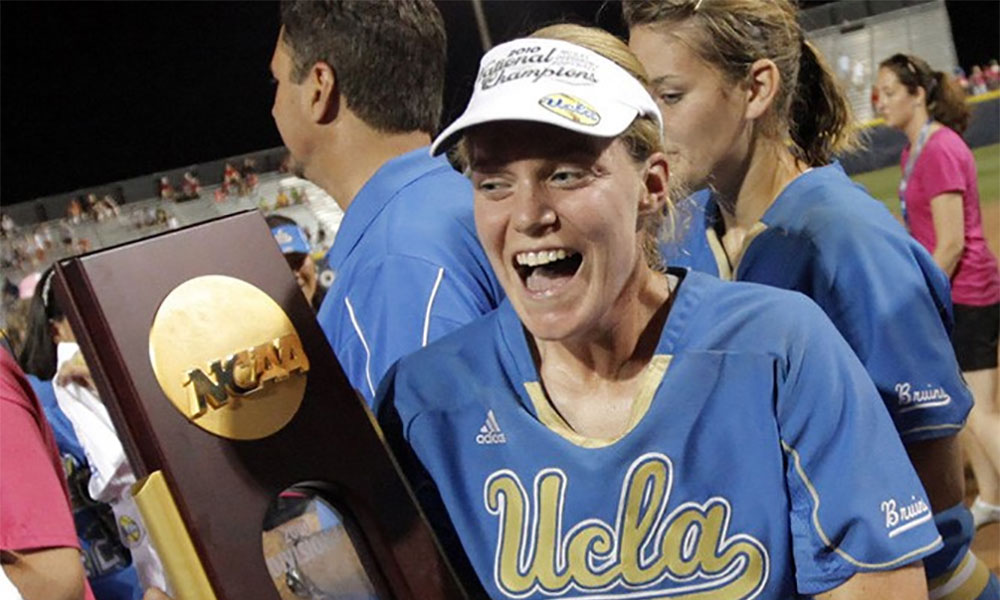 Former UCLA Bruin great Megan Langenfeld will be joining the UC Riverside coaching staff as the pitching coach announced by UC Riverside Head Coach Nikki Palmer.
Langenfeld spent the last three seasons as an assistant coach at Stanford and was at Arkansas before that.
Langenfeld had a legendary playing career at UCLA playing from 2007-2010. She was a three-time All-American ranking in the UCLA career Top 10 in nine categories: First in saves (12); second in on base percentage (.515), walks (121) and hit by pitches (36); third in slugging (.671); fifth in batting average (.385) and runs batted in (170); eighth in home runs (39); and tied for 10th in doubles (42) when her career ended.
Langenfeld led UCLA to National Championship in 2010 over arch rival Arizona. She was the Women's College World Series' Most outstanding player hitting .706 and slugging 1.529 while going 3-0 in the circle with 17 strikeouts in 24.2 innings of work.
"Megan is a tenacious professional who understands not only the academic rigors of the UC system but also the blue-collar nature that our team is all about. We are so excited to welcome her into our Highlanders family," said Palmer in a press release.
Langenfeld will take over a Highlanders pitching staff that returns everyone from the staff from a year ago, led by one of the top pitchers in the Big West Conference in the form of 2017 Second-Team All-Conference selection Tayler Misfeldt.
Misfeldt figures to be one of the top contenders in 2018 for Big West pitcher of the year race with graduations of Cal Poly's Sierra Hyland and Cal State Fullerton's Kelsey Kessler.
The Highlanders have gone 99-63-1 over the last three years including going 28-24 and 10-11 in the Big West conference with a young roster especially in pitching staff.
"I am extremely excited to be a part of the UC Riverside softball family," said Langenfeld in the press release. "Coach Palmer and Coach Schweikert both know what it takes to elevate a program from great to elite. They have been around the game at many levels, and I'm thrilled to learn as much as I can from them. I am looking forward to working with driven and intelligent student-athletes, and I'm hoping to help Coach Palmer bring further success to the Highlander softball program."