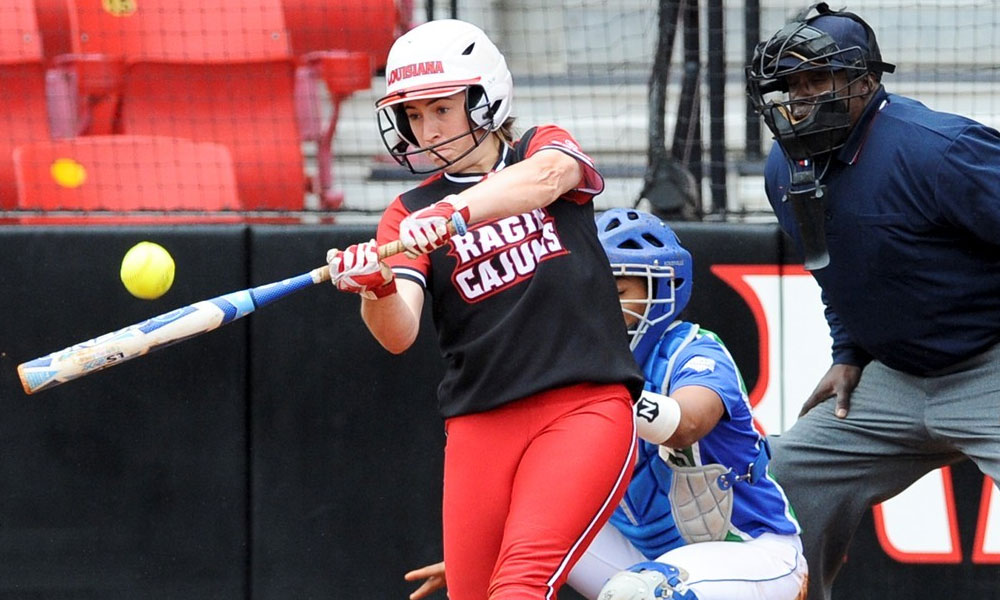 Legendary Louisiana-Lafayette Head Coach Michael Lotief is on Administrative leave by Louisiana Lafayette in a story first broken by the The Advertiser on late Wednesday. According to the school, Lotief has been on Administrative leave since October 6th. Here is the statement the school released to the Advertiser.
"Since Friday, Oct. 6, 2017, Michael Lotief has been on a leave of absence from the University of Louisiana at Lafayette. In Lotief's absence as head coach of the softball team, Assistant Coach Chris Malveaux is coordinating the program."
(Listen to the latest "In the Circle" episode where we discuss this in more detail.)
Lotief responded through his attorney, John E. McElligott Jr. who sent a statement to the Advertiser as follows.
"Approximately two weeks ago, Coach Lotief was informed that he was placed on administrative leave. We would like the softball fan base, Ragin' Cajun supporters and the good people of Lafayette to understand that this action arises out of a passionate conversation about gender equity, between Coach Lotief and other University personnel. In this discussion, Coach Lotief raised simple issues like getting the grass cut, making sure students have an athletic trainer at practice, making sure the assistant coaches get paid and ensuring female athletes get a functional assessment before doing weight training.
"The Lotiefs have spent their university careers fighting for better opportunities for female athletes and to make sure they are afforded equitable opportunities. While no formal complaints have been made against Coach Lotief, we hope that this brings greater awareness to the issues of gender equity, and ask the community for their continued support and prayers for UL's softball players in this difficult time."
Lotief been at ULL for 14 seasons as either head coach or co-head coach and 16 seasons overall, Lotief has advanced to the NCAA tournament in every season he has been there and has a career record of 729-174. In 2017, Lotief led the Ragin' Cajuns to 47-8 record and a record 23-1 in Sun Belt play once again winning the Sun Belt Championship.
The Cajuns fell to LSU in the NCAA Regional finals. But before 2017, Lotief had led the Cajuns to five straight Super Regionals and had also won NCAA Regional Tournaments in six of the last seven seasons.
This is not the first time Lotief has been away from the program as in February of 2013, Lotief announced his resignation from the program for family concerns. Lotief though would return later that season leading them to the Super Regional, before returning to the Women's College World Series in 2014.
In March of 2015, Lotief was forced to leave the team in the middle of the season for serious health concerns as Lotief was battling cancer which he had to deal with since his high school days. Lotief missed road trips during that season including Texas State as he was unable to travel.
>It is uncertain at this time when Lotief will return to the program as there was not much detail given on what is going on. The Ragin' Cajuns open the 2018 season on February 8th at home against Samford.