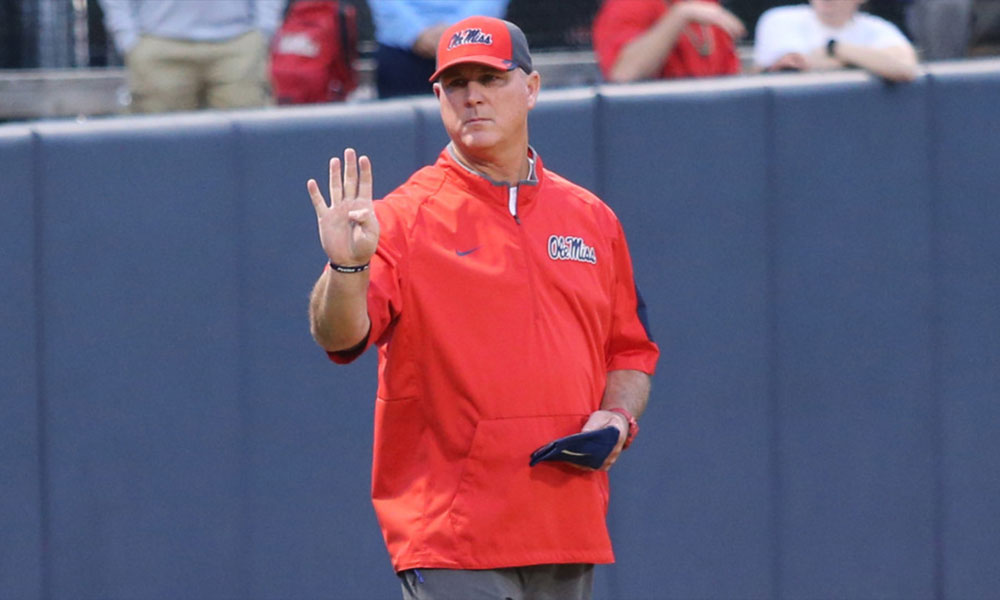 Ole Miss announced last week an agreement with Rebels Head Coach Mike Smith on a contract extension that will keep Smith through 2021. The deal meets the state of Mississippi's maximum with the four-year extension.
Smith had turned around a Rebels that was near the bottom of the SEC when he took over. They missed the SEC tournament in his first season. Now the program is coming off their first-ever SEC tournament championship, NCAA tournament national seed, and Super Regional appearance, all of which happened during the 2017 season. As a result, Smith and his Rebels coaching staff that included Associate Head Coach Ruben Felix, Assistant Coach Taryne Mowatt, and Volunteer Assistant Katie Rietkovich, earned the NFCA Division I Regional Coaching Staff of the Year award.
The Rebels had now posted three straight winning seasons under Smith while in contrast before Smith's arrival in Oxford, The Rebels had only three winning seasons in program history.
"Ole Miss is a special place with the best fans in the country, and I am fortunate to work with an incredible staff and a group of quality young ladies and softball players that continue to represent this university the right way," Smith said in Ole Miss press release. "I appreciate the confidence and commitment Ross, (Executive Associate A.D.) Lynnette (Johnson) and the University of Mississippi has shown my staff, myself and the entire softball program.  We have a talented team for the 2018 season. With our returning core and newcomers, Rebel Nation will not be disappointed in what they see from Ole Miss Softball this coming season. We are excited about the present and future of this program.  We look forward to getting back out on the diamond soon."
Smith had already proven to be a great coach before Ole Miss as he led McNeese State to three-straight 30-plus win seasons in his three years with the Cowgirls.
Smith led McNeese State to back-to-back Southland Conference regular season championships in 2013 and 2014, its first since 1994, brought 16 years of head coaching experience to Oxford and a career record of 748-224. He was named the Southland Conference Coach of the Year in 2013 and 2014.