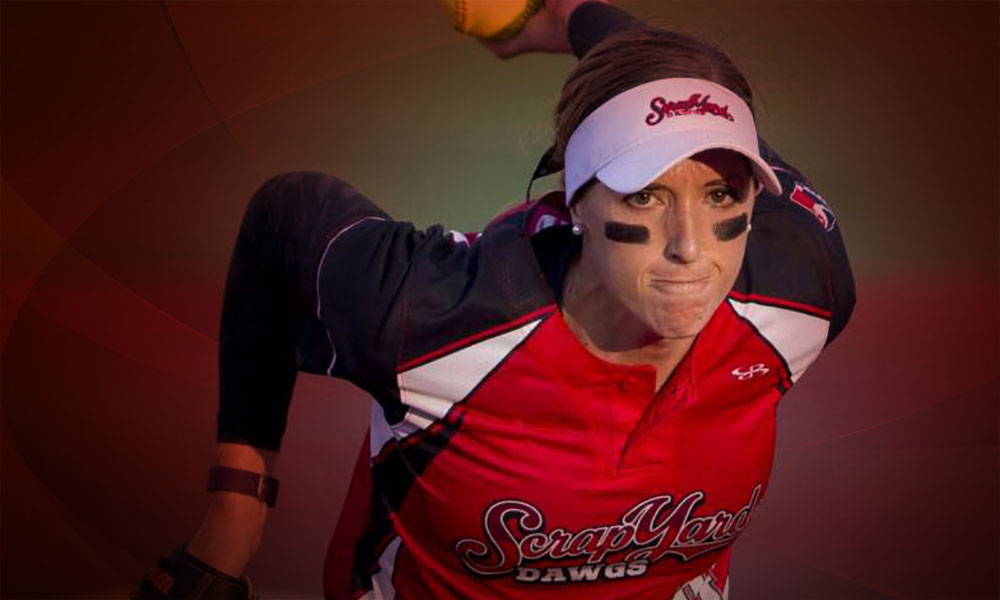 Tennessee Athletics announced on Thursday that Monica Abbott would be part of its eight-person 2017 induction class for the Tennessee Athletics Hall of Fame to be held on the weekend of October 13-14.
Joining Abbott in the class are former Vols Football Head Coach Phillip Fulmer,  Former Major League Baseball player Todd Helton , Track star Justin Gatlin,  Jeremy Linn (men's swimming), the late Gen. Robert Neyland (coach; football) and Delisa Walton Myricks (women's track), and the late Ray Bussard (coach; men's swimming).
Abbott played at Tennessee from 2004-2007 and set many records which still stand today. Abbott is the  NCAA's career leader in victories (189), strikeouts (2,440), shutouts (112) and appearances (253). She led the country in wins in each of her four seasons and set the single-season record for strikeouts with 724 in 2007 when Abbott led the Volunteers to the National Championship Series losing to Arizona in three games.
Abbott is one of only two players in program history to earn NFCA All-America honors four times and is the only Vol softball player to win the USA Softball National Collegiate Player of the Year Award, doing so in 2007. Abbott also won the prestigious Honda Award after her historic 2007 season and was a three-time SEC Pitcher of the Year (2005-07). Abbott led Tennessee to three consecutive Women's College World Series appearances (2005-07).
Abbott was honored by Tennessee back in 2013 when her jersey was retired.
Abbott is currently having another great year in the NPF with the Scrap Yard Dawgs leading the NPF in almost every significant pitching category including wins and strikeouts. Abbott led the Scrap Yard Dawgs to a second place finish in the regular season and will be in search of her fourth NPF Championship of her career at the NPF Championship Series August 17-20 in Baton Rouge, Louisiana as her Scrap Yard Dawgs will be the number two overall seed.
Below is a look at Abbott's NCAA record in career wins and strikeouts that may never be broken with more and more programs going the pitching staff approach.
| | | | |
| --- | --- | --- | --- |
| Strikeouts | Pitcher | School(s) | Years |
| 2,440 | Monica Abbott | Tennessee | 2004–2007 |
| 2,265 | Cat Osterman | Texas | 2002–2006 |
| 2,149 | Angela Tincher | Virginia Tech | 2005–2008 |
| 1,860 | Danielle Lawrie | Washington | 2006–2010 |
| 1,773 | Courtney Blades | Nicholls State, Southern Miss | 1997–2000 |
| 1,768 | Alicia Hollowell | Arizona | 2003–2006 |
| | | | |
| --- | --- | --- | --- |
| Wins | Pitcher            | School(s)                  | Years |
| 189    | Monica Abbott | Tennessee | 2004-2007 |
| 151 | Courtney Blades | Nicholls State | 1997-2000 |
| 149 | Debbie Nichols | Louisiana Tech | 1987-1990 |
| 144 | Alicia Hollowell | Arizona | 2003-2006 |
| 139 | Rhonda Wheatly | Cal Poly | 1984-1987 |
| 136 | Danielle Lawrie | Washington | 2006-2010 |
| 136 | Stacey Nelson | Florida | 2006-2009 |
| 136 | Cat Osterman | Texas | 2002-2006 |