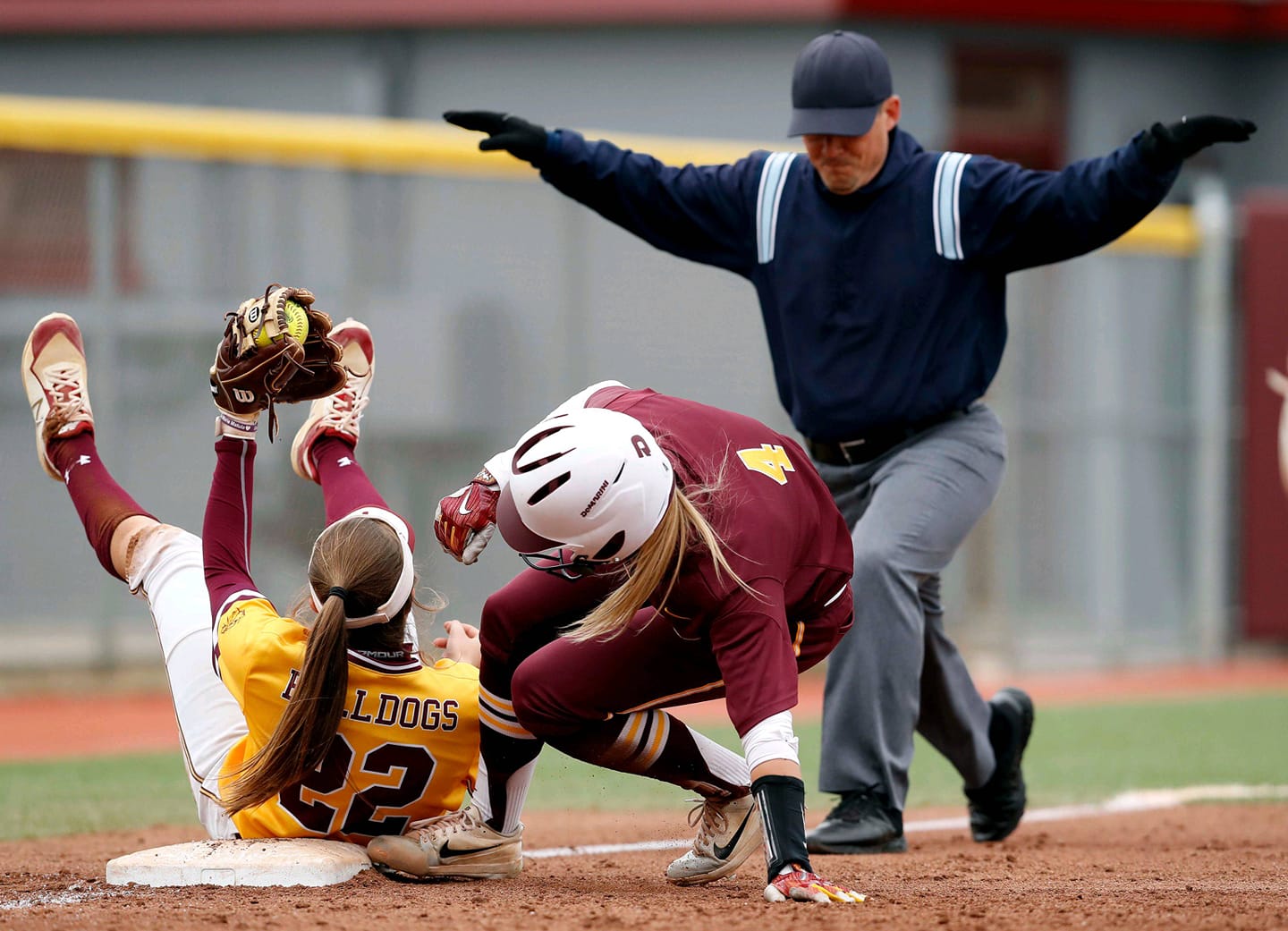 The Division I Competition Oversight Committee approved a four-umpire system for regionals, super regionals and the Women's College World Series, beginning with the 2019 Division I Softball Championship. The annoucement was made on Friday.
The Division I Softball Committee proposed the additional umpire due to missed calls being attributed to umpires being out of position. In three-umpire rotations, an umpire is responsible for more than one base.
The Competition Oversight Committee site in a press release that evaluations from student-athletes have consistently included officiating as one of the top three priorities needing improvement in NCAA championships.
According to the Committee, the addition of a fourth umpire will help provide a fair and equitable playing field by implementing a system that allows umpires to be in better positions to get the call right; officiating's primary goal.
There was no mention if Instant Replay will be added for 2019 season. Another contentious topic the sport has pushed to be added in the NCAA Tournament. But for now, the hope is that the fourth umpire will help lessen missed calls.