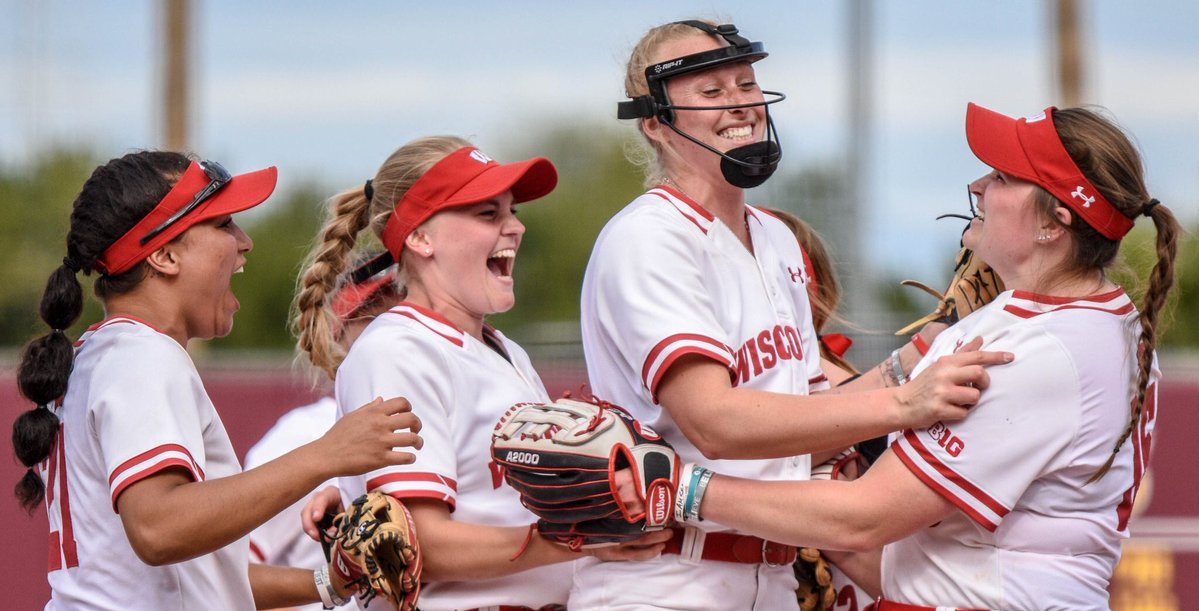 INDIANA
The Hoosiers took their undefeated record into the Bayou for their toughest test of the season. Indiana dropped the first contest against a gritty Stephen F. Austin squad before rebounding to defeat No. 9 LSU, USC-Upstate, and Illinois State. Indiana is currently 17-2 and has proven their validity in the national conversation.

STANFORD
Two weekends ago the Cardinal put together an incredible weekend at LSU and looked to build on that success at the Stanford Invitational. After battling tough, rainy weather which led to delays and cancellations the Card posted a 5-0 record including a win over No. 25 Northwestern.

MICHIGAN
A bit inconsistent this year, Michigan showed they are still not one to be underestimated defeating No. 2 UCLA and No. 5 Washington. Sophomore Megan Beaubien tossed both seven inning victories and was brilliant in the circle. These two wins are crucial to the Wolverines' future RPI and post season resume.

WISCONSIN
The Badgers went 4-1 at the Sun Devil Classic hosted by Arizona State including victories over No. 7 Texas and No. 18 ASU. The Wisconsin pitching staff threw inspired and provided another exciting Big Ten team for people to keep an eye on with a 17-2 record through the first month of the season.

MINNESOTA
The Gophers finally punched through and picked up their first Top 25 victory of the season. Amber Fiser was fantastic the entire weekend in the circle and finally had the run support behind her for Minnesota to nab the ranked win.

TEXAS TECH
The Red Raiders hosted the Texas Tech Invitational and played four games versus UT-Arlington and North Texas. While they won all four this could have been a bit of a "trap" weekend especially versus a tough North Texas squad but Tech took care of business to move to 17-1 on the year.

HOUSTON
The Cougars have won the last 12 of 13 games and played well this past weekend. Trystan Melancon even recorded a five inning perfect game in the circle en route to a 8-0 win over DePaul.

UCLA
Despite Michigan handing the Bruins their first loss of 2019, UCLA looked good yet again at the Judi Garman Classic including two statement wins over No. 3 Florida. They looked unstoppable in those contests.

VIRGINIA TECH
Off to a 16-3 start under a new regime, Virginia Tech is a program worth keeping your eye on. This past weekend the Hokies went 3-1 including a thrilling victory over No. 13 Georgia.