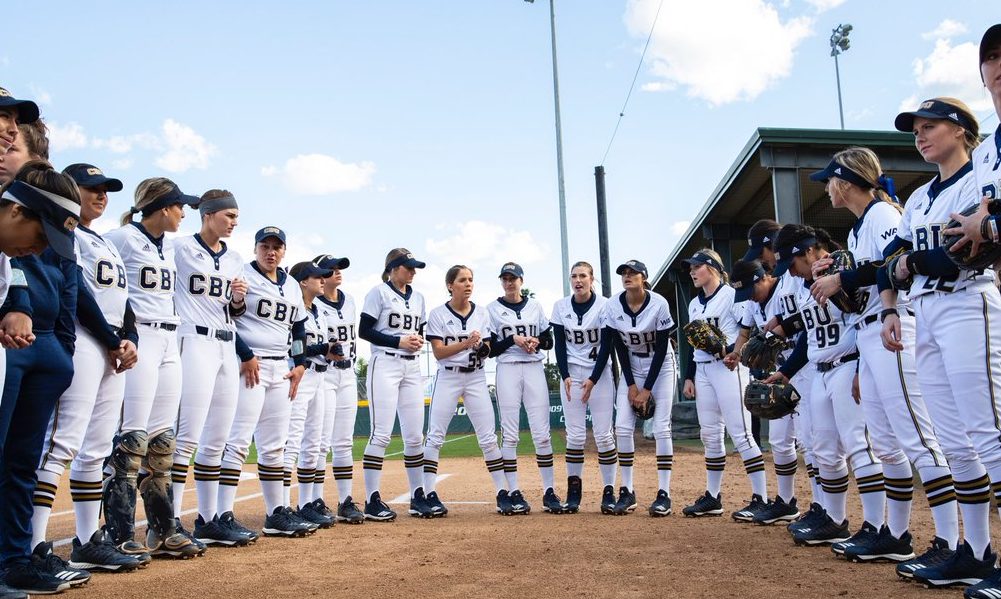 1. All Eyes on the Mary Nutter!
After an amazing weekend of play during the St. Pete/Clearwater Elite Invitational all eyes turn to Huntington Beach for the Mary Nutter Classic! This long standing event is a fan favorite and offers a number of huge contests with post season implications and potential matchups; marquee cross conference face offs; and tons more. Some of the games we are most looking forward to include: Washington v. Texas Tech, Washington v. Northwestern, Nebraska v. Texas A&M, UCLA v. Oklahoma, Oregon v. New Mexico State, Oregon v. Texas Tech.

2. Meeting of the Unbeatens
Loyola Chicago and Indiana meet twice this weekend in Macron, GA. These should be fun matchups we're keeping our eyes on!

3. Virginia Tech
Undefeated Va Tech looks to keep their perfect record intact at the USF-Rawlings Invitational. This weekend will provide the Hokies arguably their toughest tests yet against Texas State, USF, and Georgia State. We're excited to see how they perform with an offense that is collectively hitting .428 and a pitching staff currently posting a 0.86 ERA. Keely Rochard, FPN's National Pitcher of the Week, is currently holding a 0.00 ERA over 31 innings of work with 52 strike outs.

4. B1G Weekend
It is a key weekend for the Big Ten conference as a whole. After coming off a victory in the ACC/Big Ten Challenge by a score of 23 wins to 13 losses many of the conference's programs face tough tests this coming weekend and we should also get a better idea of where many of these teams stand in week three of this young season. And if many are legitimate presences in the national conversation.

Illinois:
The Illini are off to a 7-2 start and mashing as they go. This weekend they square off against Hofstra, South Alabama, Nicolls State, and Stephen F. Austin in a winnable schedule for them. It should be a good weekend for their pitching staff to continue to get some good innings of work and practice.

Indiana:
The Hoosiers remain unbeaten heading into their third weekend of play. They head to Macron, GA. to face Akron, North Carolina A&T State, Mercer, and fellow unbeaten program Loyola Chicago. Indiana has to take care of business over a very winnable schedule to remain in the conversation with the nation's top teams.

Michigan:
The Wolverines have been a bit hit or miss including a disappointing 1-3 record at the ACC/Big Ten Challenge last weekend. They are slated to face Stanford, Memphis, CSUN, and LSU twice in Baton Rouge in a key weekend for them to "get back on track". Michigan needs more production from the bottom half of their lineup and more consistency in the circle.

Minnesota:
The jury is still out on the Minnesota Golden Gophers. Currently sitting with a 4-3 record there have been some bright moments of success and a number of questions raised as well. Minnesota played well at the St. Pete/Clearwater Invite and head to Tuscaloosa, AL. this weekend for the first time since the infamous post season snub of 2017 last sent them there. Will those emotions come into play? We will see. What we do know is that junior ace, Amber Fiser is pitching as well as anyone in the country and the Gophers' first four hitters are playing well. But questions surround the productivity of the lower half the very young line up, the bullpen, and consistency on defense.

Nebraska:
Nebraska is off to a good start and head to Mary Nutter this weekend to face a tough set of five games. Collectively, the Huskers are hitting .321 which places them in the top 50 in the country in team batting average. Their pitching staff is also getting it done in the circle between the committee of Regan Mergele, Lindsey Walljasper, Courtney Wallace, and Olivia Ferrell. We are exciting to see what Nebraska is all about this weekend.

Northwestern:
Another program taking the field at the Mary Nutter Classic will be the Northwestern Wildcats. Freshman Danielle Williams is adjusting to the collegiate game nicely and we'll get to see her against some of the country's best for the first time. The Wildcats do need to find more production from the lower half of their offense lineup.

5. Finding their "Sea Legs"
Cal Baptist picked up their first DI home win in program history on Monday February 18th 8-0 over Fresno State. This weekend they head to Pacific for five games against Pacific, Nevada, and Oregon State. It could be a competitive weekend for Cal Baptist as they have more games and their first couple of wins under their belt. Look for them to grab another couple of games if they can perform well in the circle!