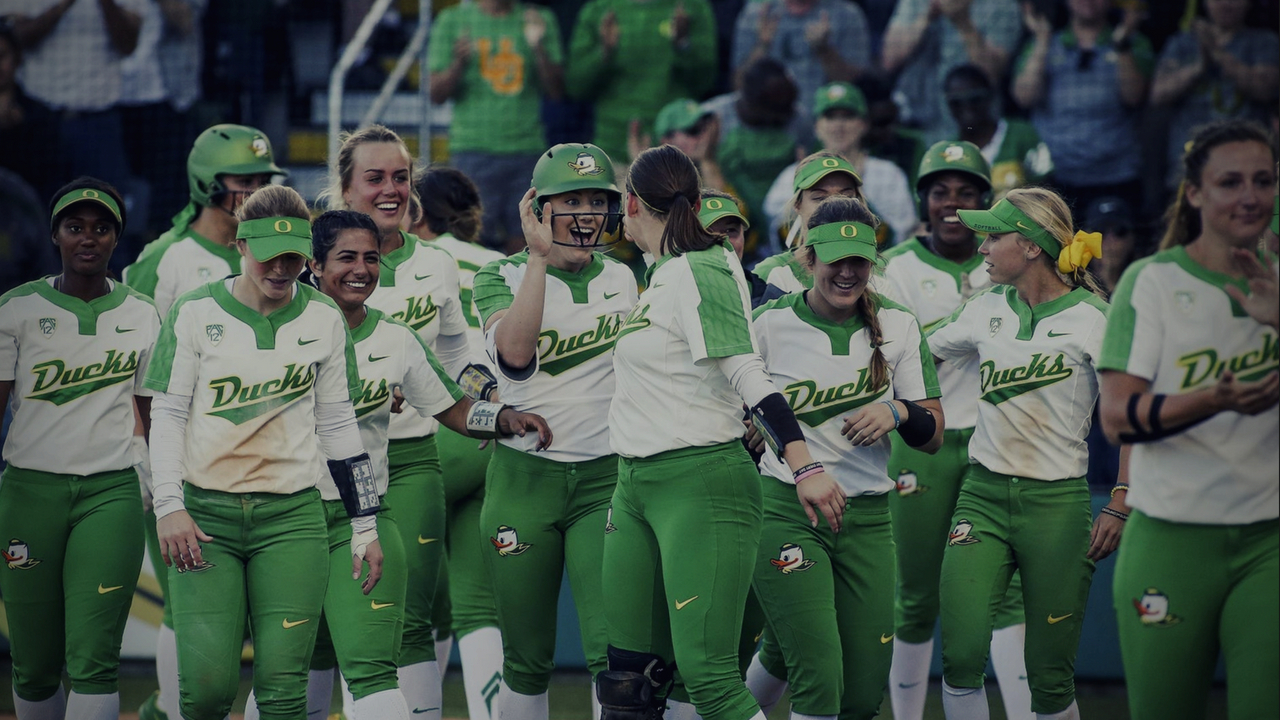 The Oregon Ducks come into the Super Regional as the No. 1 overall seed in this years NCAA tournament. The cruised last weekend in the region going 3-0 and not allowing a single run while outscoring their opponents 12-0 in three games. For the second straight season, the Ducks will be hosting Kentucky in the Super Regional. Oregon swept the Wildcats a year ago.
Kentucky also looked sharp winning their own regional going 3-0 and only allowing one run over three games. Matter of fact their offense was pretty productive scoring 28 runs over their three games, all three wins were run-rule victories.
The action will get underway Thursday at 9:00 pm EST on ESPN2.
At the Plate
Oregon comes in with a team batting average (.322). From a power perspective, you need to watch Gwen Svekis who is batting .316 with a team-leading 16 home runs and 53 RBI's. Right behind her is DJ Sanders who is hitting .288 with 15 home runs and 46 RBI's. Better yet for the ducks six of their nine everyday starters are batting above .300. The best average belongs to Alexis Mack (.381). Last week she went 6-10 (.600) with two RBI's and a run. Freshman Lauren Burke pinch hit twice. The result was two home runs and four RBI's. For those counting, she knocked in a third of the runs the Ducks scored all weekend.
Kentucky enters the weekend batting .310 as a team. As we stated above, scoring was not an issue for them this past week. Two players stood out last week at the plate in Mallory Peyton and Alex Martens. Martens went 4-6 (.666) with three RBI's and four runs while Peyton went 5-9 (.555) with four RBI's and two runs. Those two may have stood out, but it was a team effort. On the year Abby Cheek (.316) leads the team in home runs (16) and RBI's (51). The level of pitching they will be facing this weekend is a big step up from what the faced in the regional.
In the Circle
Oregon has one of the best pitching staffs in the country and enters the weekend with a team ERA of 1.06. Megan Kleist (21-5) and Miranda Elish (22-1) both hold a 0.92 ERA. Pretty good right? Oregon will also use Maggie Balint (7-1) with a 1.09 ERA. This staff has held the opposition to just 72 runs all season (1.26/per game). Both Kleist (211) and Elish (221) surpassed 200 strikeouts on the year. The point is they are tough to hit and allow very few runs. Pitching is a big reason they were the No. 1 seed in this tournament.
Kentucky enters the weekend with a team ERA of 2.92. Erin Rethlake (11-4) started two of the three regional games and posted a 2-0 record while allowing just one unearned run over 11 innings of work. Rethlake held a 2.77 ERA this season with 76 strikeouts over 96 innings. The Wildcats will also look to Grace Baalman (13-8) and Autumn Humes (9-7). Baalman enters with a 2.28 ERA and 94 strikeouts over 129 innings. They will also use Humes who carries a 3.26 ERA with 69 strikeouts over 96.2 innings. The group will have to be at their best this weekend when facing the aggressive Duck line-up.
Analysis/Prediction
On paper, this is somewhat of an easy pick. Oregon should win this and advance. They have the pitching and they have bats. If it was that easy though, we would just skip this round. Last week Oregon did not exactly light the scoreboard up. Granted they did face one of the top pitchers in the country in Nicole Newman (Drake) twice. On the other side of that coin, Kentucky did light up the scoreboard. The issue is they were not facing the same level of pitching they will see this weekend. So, things should be different for both teams and based on those changes it is even more difficult seeing a scenario in which Oregon does not advance. Matter of fact we would be surprised to see Oregon's offense explode in at least one of these games. We have Oregon sweeping Kentucky.