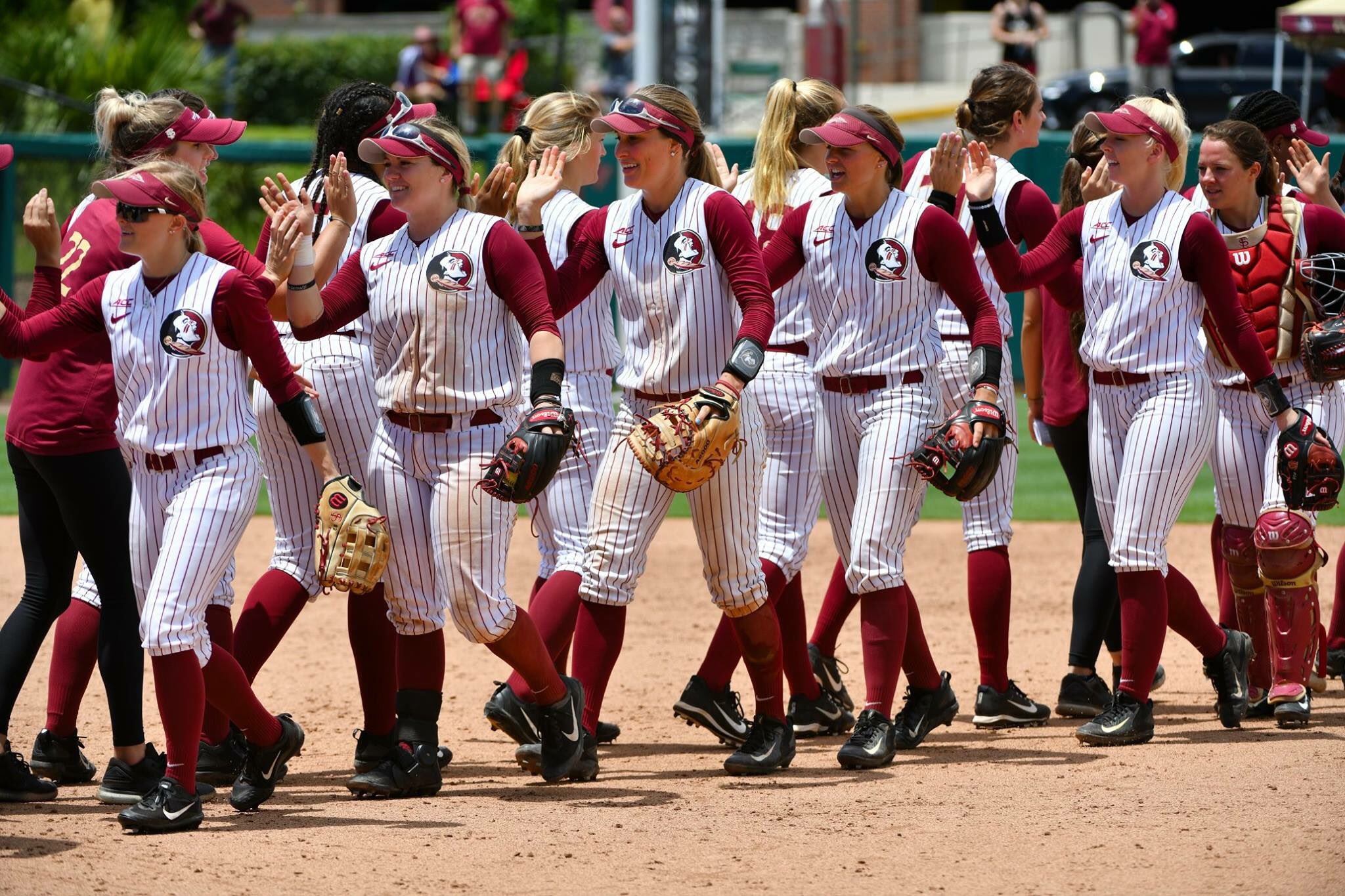 The No. 6 seed Florida State (50-10) hosts an NCAA Super Regional against No. 11 LSU (44-15) in Tallahassee, Fl. Game one will be on ESPNU Friday, May 25 at 7:00 ET/6:00 CT. Saturday's game two will be at 5:00 pm ET/4:00 pm CT and can be watched on ESPN2. Sunday's game three, if necessary, will be at 3:00 pm ET/2:00 pm CT on ESPNU.
Florida State has racked up 16 straight regional wins and hit 50 wins overall for the 17th time. FSU makes their way to Supers with a 10-0 win over Jacksonville State.
LSU makes it to the Super Regional after taking a 3-1 win on Sunday afternoon. This will be the Tigers seventh, fourth-straight Super Regional.
At the Plate
FSU have collectively averaged .294 at the plate with 320 RBI, 99 doubles, 61 home runs and an outstanding 134 stolen bases this season. Sydney Sherrill was 2-4 in her previous game for FSU in the Regional tournament, with three RBI, a home run, two scored runs, and a walk. She is close to leading the team with a batting average of .392, right behind Jessie Warren who leads with .395. Sherrill has also acquired 10 home runs and a team-high in both doubles (26) and hits (73). Never missing an opportunity on the bases, Sherrill also has a perfect record of 15-15. Carsyn Gordon also has 10 home runs on the season and is batting .337 for FSU and has produced 54 runs from her 57 hits.
The Tigers are batting .262 on the season as well as 211 RBI, 409 hits, and 38 home runs. Leading the team with .328 at the plate, Allyah Andrews has tallied a team high 67 hits, and 33 runs. Andrews is fast on the bases taking 42 of the teams 76 stolen bases. Another top hitter for LSU is Amanda Doyle, leading the team with 48 RBI, a .516 slugging percentage, 7 home runs, and 14 doubles.
In the Circle
The Noles pitcher, Kylee Hanson (27-4) was a force in the circle pitching the final game for FSU, only allowing one hit in six innings. She improved her overall ERA to 1.00 in her 182-innings pitched. Hanson has a team-high 226 and keeps her opponents to a .134 batting average. Sharing the mound for FSU is Meghan King (21-6), pitching 152.2 innings with 146 strikeouts. Both pitchers have allowed only 32 runs and have kept the pitching staff's overall ERA to 1.40.
Pitcher, Allie Walljasper (18-6) pitched the final game for LSU only allowing three hits and adding a win for herself keeping a team-best 0.94 ERA. Walljasper has pitched 178.1 innings for the Tigers and has 135 strikeouts. Another key player on the mound for LSU is Carley Hoover (16-6) with a 1.39 ERA in her 151 innings in the circle. Hoover has a team-high 180 strikeouts and has kept her opponents to a .167 batting average. Tiger's pitchers have kept a 1.41 ERA.
Prediction
Just last year, LSU upset Florida State in the Super Regional tournament after the Noles were seeded fourth. Though FSU suffered an upset last year, they are coming back fired up and ready for revenge. LSU has been a solid overall team with a variety of players to rely on to keep them in the tournament. We found out last week that the LSU faithful can be offended if we pick against them, but predictions are by nature opinions. The match-up is interesting FSU has a slightly better offense, while both have strong pitching. In the end, the Seminole pitchers could prove to be the difference. It would not be a shock if LSU once again pulled off the upset, but we are picking FSU to get by in three games.