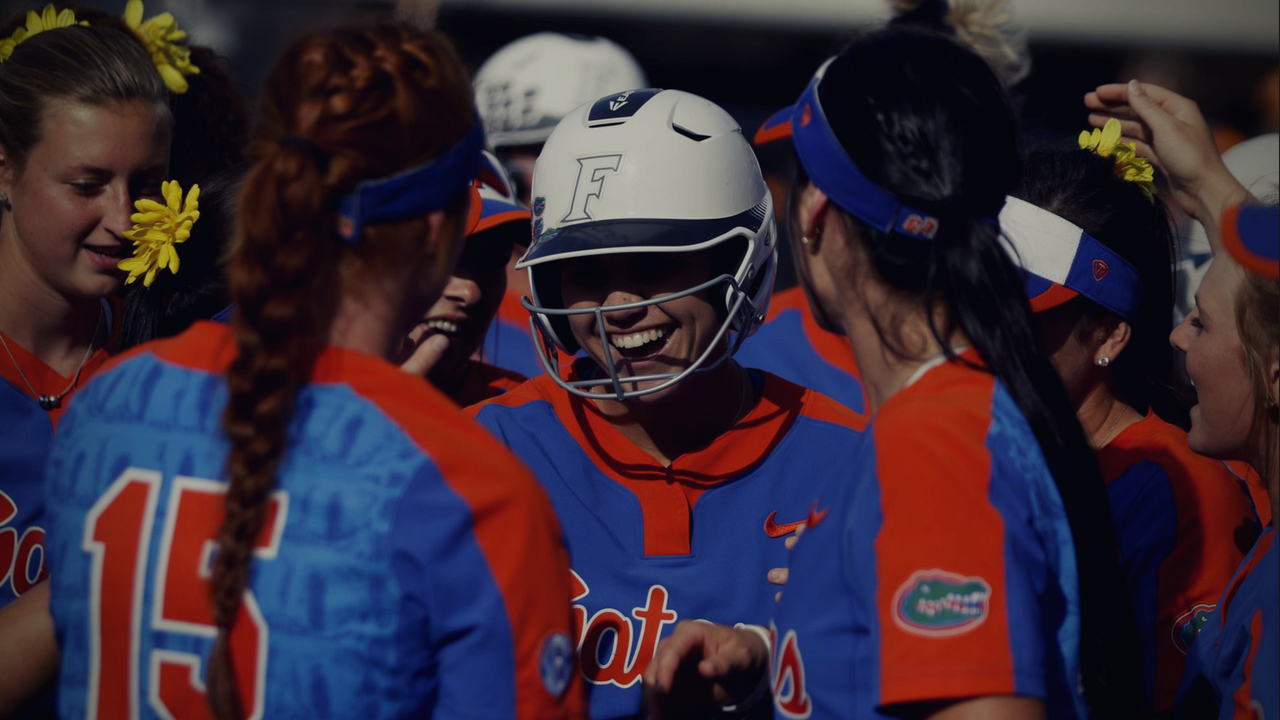 The Florida Gators (53-8) will host Texas A&M (43-16) in the NCAA Softball Super Regional in Gainesville, FL. Game one is scheduled for Friday with a 6 p.m. start on ESPN.
The Gators enter the Super Regional after earning dominant wins over Bethune-Cookman and Ohio State twice over the weekend.
The Aggies earned three wins over Prairie View A&M, McNeese, and Baylor to advance to the Super Regional round of the tournament.
At the Plate:
Florida is batting .287 as a team heading into the Super Regional. Amanda Lorenz is leading the team in almost every offensive category. The junior holds a .418 batting average, 69 hits, 18 doubles, 10 home runs, a .575 on-base percentage and a .758 slugging percentage. Only two other Gator hitters have an average above .300. The two include Nicole DeWitt .348 and Jaimie Hoover .322.
Texas A&M has a .297 team batting average and is led by four hitters who are batting over .300 on the season. At the top of the offensive stats is Tori Vidales who has a .353 batting average. Vidales has recorded 60 hits, 12 home runs, 57 RBI, and holds a .612 slugging percentage. Sarah Hudek is close behind with a .343 average, 59 hits, 14 doubles, and a .558 slugging percentage. In the College Station Regional, the Aggies outscored their opponents, 29-5.
In the Circle:
The Gators have one of the most dominating pitching duos in the country and combined for a 1.28 team ERA. Kelly Barnhill and Aleshia Ocasio have claimed the majority of the innings for the Florida softball team this season. Barnhill is 28-1 and holds a 0.98 ERA with a whopping 300 strikeouts in 193.1 innings pitched. Ocasio is 21-6 overall, owns a 1.14 ERA, and has 167 strikeouts in 147.1 innings pitched.
The Aggie pitching time has been divided among three pitchers this season. Lexi Smith, Trinity Harrington, and Samantha Show hold a 2.14 combined team ERA. Smith leads the team with a 1.66 ERA and has struck out 68 batters in 67.2 innings. Harrington has maintained a 1.80 ERA and has thrown the most innings for the Aggies with 128.2. Show holds a 2.24 ERA with 75 strikeouts in 103.1 innings pitched.
Analysis/Prediction:
We predict that Florida will advance to the Women's College World Series out of this Super Regional. The Gators pitching staff has been dominant all season long, and Aleshia Ocasio is coming off throwing a Regional No-Hitter. The dominance from in the circle should take pressure off the offense, even though the Gators outscored Regional opponents 22-2.