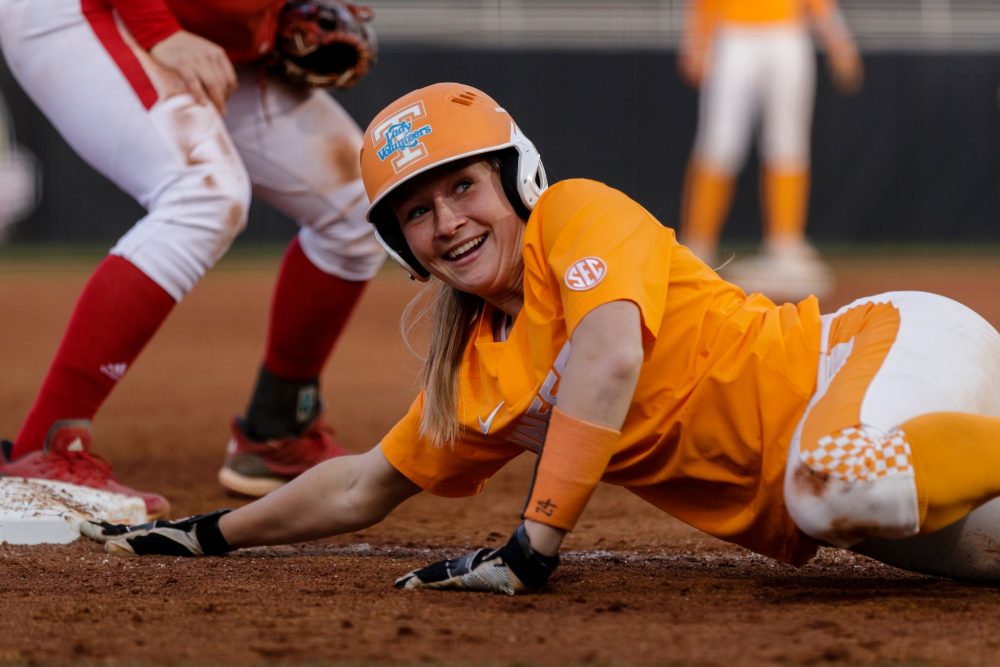 1. ALABAMA
The Tide put on a show this weekend sweeping their first SEC conference series over Mizzou. What was most impressive was the Tide's ability to battle back and win "ugly" especially in game two. The Tigers jumped out to an early 6-0 lead in the top of the first and looked to be on their way to evening the series at a game a piece but the Tide chipped away. Montana Fouts as strong in game one picking up victory while only allowing one run and two hits. Claire Jenkins, Kaylee Tow, Regan Dykes, and Maddie Morgan were offensive leaders but the Tide attack was evenly balanced and well spread throughout the entire lineup.

2. ARIZONA + FSU
What a fun weekend in Tucson it was as then No. 1 FSU travelled to No. 13 Arizona. The Wildcats run-ruled the Noles in game two and had the winning run on second in the bottom of the seventh in game three. Dejah Mulipola and Alyssa Palomino-Cardoza were fantastic for Arizona while Cali Harrod and Dani Morgan led the way for FSU. Megan King also got it done in the circle for the Noles in games one and three.

3. ELON
The Phoenix handed No. 14 Georgia their third loss of the season in a 5-4 thriller in Athens, GA. Elon was out hit by the Bulldogs but strung enough offense together and benefited from timely hitting while playing error free defense en route to the victory. Elisa Walton and Kenna Quinn managed the circle while Lauryn Clarke accounted for four RBIs.

4. MINNESOTA
Everything seemed to "click" this weekend for the Gophers as they picked up two wins over No. 10 Texas, defeating ace Miranda Elish in both contests. Freshman Natalie DenHartog was phenomenal recording nine RBIs, two doubles, three homeruns, and two walks for a .353 batting average and .421 on base percentage. The Gophers also received a breakthrough weekend in the circle from senior, Sydney Smith who picked up two wins including game one over Texas. 10.2 innings of work allowing no runs, fanning 11 and issuing only three free passes.

5. OKLAHOMA STATE
Then No. 16 OSU played well and brought home a series sweep against Oregon in Eugene in a fun back and fourth trio of games. Samantha Snow was good at the plate and on the mound for the Cowgirls while Taylor Lynch, Chyenne Factor, and Sydney Pennington were some of the other offensive leaders for OSU. Most impressive was how balanced the offensive attack was for Oklahoma State and that is something they will need to continue to build on through Big 12 play.

6. TENNESSEE
No one foresaw the dominate performance coming put on by the Vols this weekend in Gainesville. Tennessee won the series versus SEC favorite, Florida. In game one the Vols run-ruled the Gators behind a stellar game in the circle from Matty Moss who also held Florida to only two hits while Ally Shipman, Cailin Hannon, and Kaili Phillips were strong offensively. In game two, Ashley Rodgers recorded the complete game shut out securing the series victory.