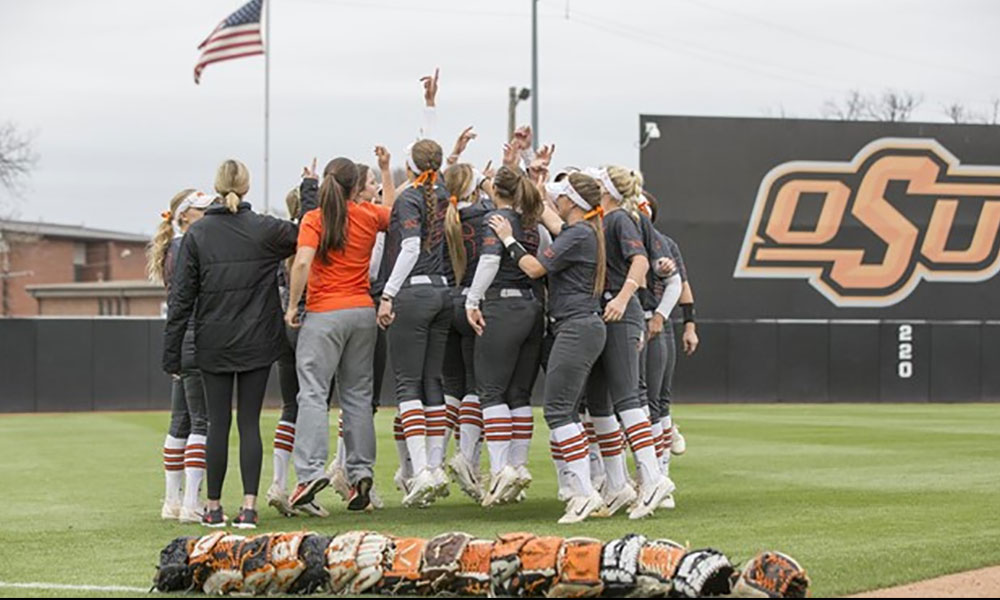 Jeff Cottrill will have a new title and responsibilities with the Cowgirls program this upcoming season. Cottrill, who has been the Director of Operations the previous two seasons will be the new assistant coach and handle the pitching staff.
"I'm very excited to have Jeff as a part of our coaching staff now," Head Coach Kenny Gajewski said in Oklahoma State press release. "Jeff is someone that has numerous years of experience coaching softball. He is also someone that is already very familiar with our team and I think that will be a tremendous bonus for our team in his new role."
In 2016, Cottrill stepped in to manage the team's pitching staff when pitching coach Charlotte Morgan had to take a leave of absence for health-related issues. Cottrill got to work with the Oklahoma State pitching staff over the next month until Morgan returned.
"I knew that Jeff was a special coach when he stepped in for us during those 30 days," Gajewski said in press release. "That stretch was the best that we've pitched during my time here and it showed me that he is the right person for the job."
Cottrill has never coached in the college ranks and takes over a pitching staff that will have to replace the big production of Brandi Needham. Needham won 21 of the Cowgirls 38 games in the 2017 season including shutting out number one overall seed Florida Gators in the Gainesville regional final to force an if necessary game. Needham was the first Cowgirl pitcher since 2014 to win 20 or more games in a season. Replacing Needham's production will be one of the main questions heading into the 2018 season that Kenny Gajewski and Jeff Cottrill will have to figure out.
Cottrill replaces Charlotte Morgan who was with the Cowgirls for the last two seasons and was part of the Cowgirls back to back NCAA Tournament appearances. Morgan is currently the Head Coach of the Akron Racers in the National Pro Fastpitch League.