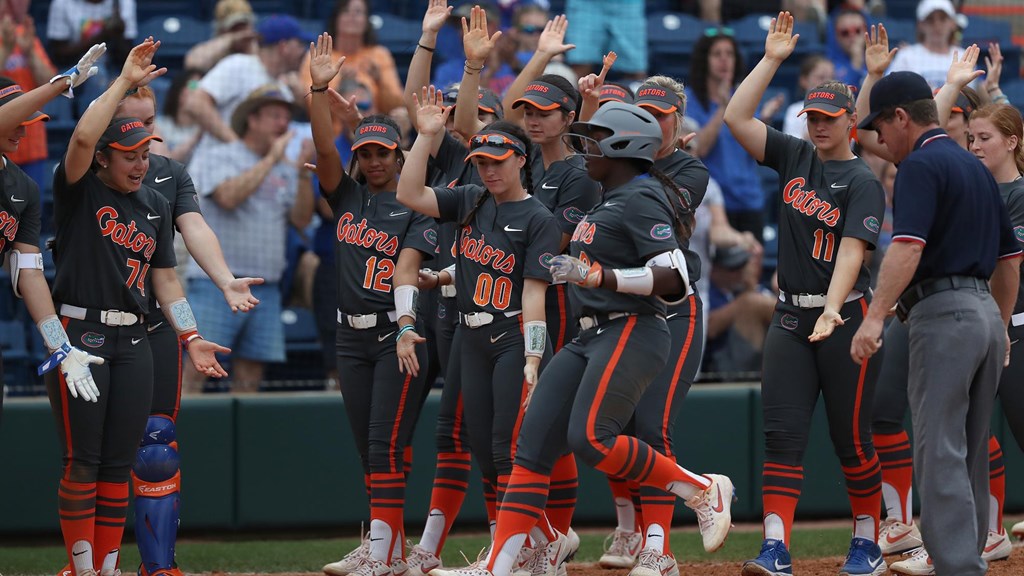 During this week's game between UCLA and Florida, the early commentary was heavily focused on a rematch of these two teams from the 2018 WCWS and how one may be looking to "avenge" past losses and what not.

And this got me thinking about something that's always bothered me.

Not every rematch game is created equal. Not every rematch should or needs to be hyped up. And not every rematch game is actually a true "rematch".

UCLA and Florida squared off last WCWS and the Bruins defeated the Gators, 6-5, sending the Gators to the elimination bracket. Florida lost the next game to Oklahoma, 2-0, which ended their 2018 campaign.

Last Wednesday was the first time the Bruins and Gators took the field since that World Series matchup. And while yes, technically, you can call it a rematch it's also not nearly to the same scale or with anything similar at stake. So, on those grounds, is it truly a "rematch" or any other reason outside of two teams are playing each other again?

It's like playing in the high school state tournament and losing in the finals and the first game of the next season the two teams square off again. Yes, players and coaches may have personal goals they want to execute and while a win would surely feel good that doesn't change that fact Team A won the state title over Team B. In my opinion, these super hyped up rematches don't really occur until a similar situation is at play.

If UCLA and Florid face each other four times this season (I'm including this morning's pending game), do you think Florida would rather lose one or two games in February and win the rest down the road which will realistically occur in the Super Regionals or WCWS? Probably. Because the latter actually has more at stake. Those are the "rematches" that deserve the extra hype. Arguably it's more warrantied to call this morning's pending contest between the Bruins and the Gators an actual "rematch" of Wednesday's game more so than you could call Wednesday's game a rematch of the WCWS.

We also saw this last weekend when the Minnesota Golden Gophers took on Alabama twice in Tuscaloosa, AL. This was the first time Minnesota has returned to Rhodes Stadium since 2017 regionals. If you listened or followed the chatter there was a lot of talk about everything that happened in 2017: the NCAA snub, the infamous no-strike call in game one, etc. Here's the thing, the games that happened last weekend weren't really much of a "rematch". The make ups of the teams are drastically different, it's an early season game in February, it's not postseason, and there aren't really huge implications at play. Alabama won both games and Minnesota will receive the benefit in the RPI from playing 'Bama but outside of that, it's all fairly non-consequential in the grand scheme of the season comparatively to the initial matchup. If the Gophers had been able to defeat Alabama would that have suddenly made 2017 "feel" better? Would it have settled what people may call "unfinished business"? Probably not. What happened at the end of the 2017 season happened. It can't be rectified and it can't suddenly be "made better" for those who experienced and were apart of it. Again, would the nine student-athletes left on Minnesota's roster who were playing in those regional games get some satisfaction out of a win? Absolutely. But would it then also change much of the thoughts and feelings around 2017? Ehhh. Now, if Minnesota is sent to Alabama for 2019's regionals, is that now a more legitimate, "hypable" rematch of 2017? I think yes.

I get it. The "hype" is all about getting people excited, attention for the contests, media, ways to get players fired up, etc. I completely understand how it works but does anyone feel burn out from it? And that's what bothers me, the over hype and the overly dramatic in times where it's not super necessary.

And this doesn't mean that these other games aren't fun, exciting, intense, or at times really important. That's absolutely not what I'm saying. This also doesn't necessarily include big rivalry games because everything tends to go out the window in those contests. But the point remains, every single time two teams play each other we shouldn't instantly build it up into some giant "rematch".