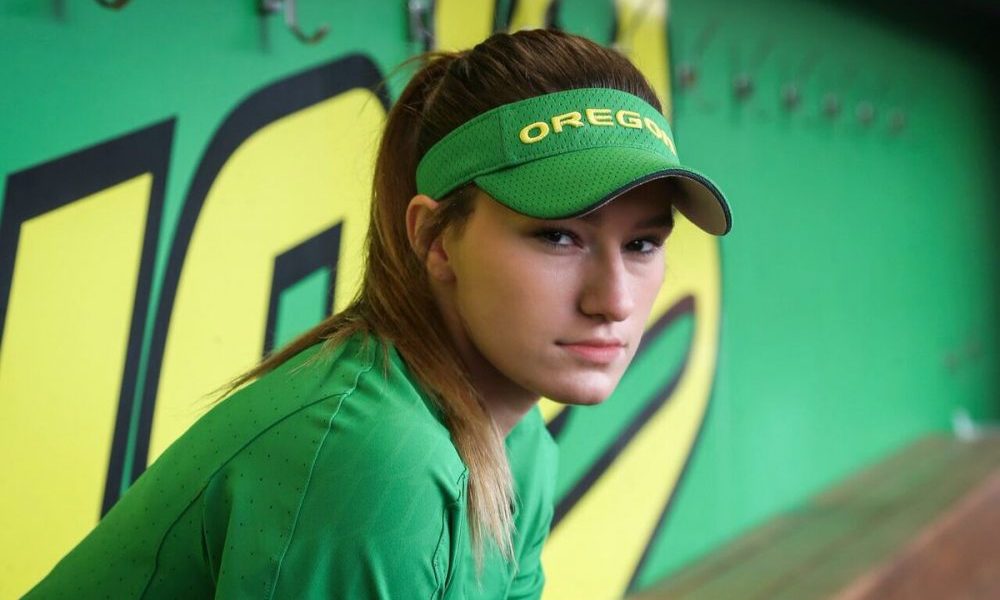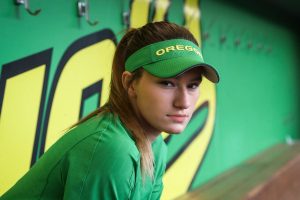 This off season has been one of change at Oregon. That continued last week as the Ducks announced the addition of pitcher Jordan Dail who is coming to Oregon after one season at Virginia Tech.
Dail will have opportunity to make an immediate impact with the transfer of star pitcher, Miranda Elish, who transferred this fall to Texas to reunite with former Oregon Duck Head Coach, Mike White.
Dail will join a pitching staff that includes reigning Pac-12 Pitcher of the Year Megan Kleist, as well as former all-conference selection Maggie Balint. Both Kleist and Balint are right-handed pitchers. Dail, a lefty, makes sense for Melyssa Lombardi who came to Oregon from Oklahoma and had many successful left handed pitchers.
This fall the Ducks have lost six players including Elish, all-conference outfielder Shannon Rhodes, and would-be starting catcher Mary Iakopo, via the transfer portal.
Dail posted  a 3.07 ERA with 116 strikeouts in ninety-eight innings in 2018. Dail leaves the H0kies' program that experienced its own coaching change with Scott Thomas being let go after the 2018 season and the hiring of Pete D'Amour.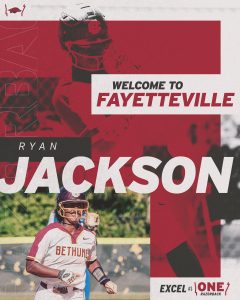 Arkansas Head Coach Courtney Deifel adds her 2nd major bat of the off-season via transfer with Bethune Cookman's Ryan Jackson. Jackson joins Danielle Gibson who is transferring from Arizona State (announced on November 14).
Jackson is a two-time defending MEAC Player of the Year. As a freshman, Jackson led the league in batting average (.412), on base percentage (.483), RBI (47), home runs (14) and slugging percentage (.771).
In 2018, Jackson led the league in on-base percentage (.467), RBI (50), runs scored (54), total bases (127) and home runs (17).
The 17 home runs is a Bethune-Cookman University single-season record. Nationally, she ranked 25th in home runs last season marking the second-straight season she has ranked in the national top-50 for home runs.
Jackson helped lead Bethune-Cookman to a MEAC Tournament title last season and a berth in the NCAA Tournament.