College Softball News
Oregon's Miranda Elish, Lauren Burke Out and What We Know About the New Transfer Portal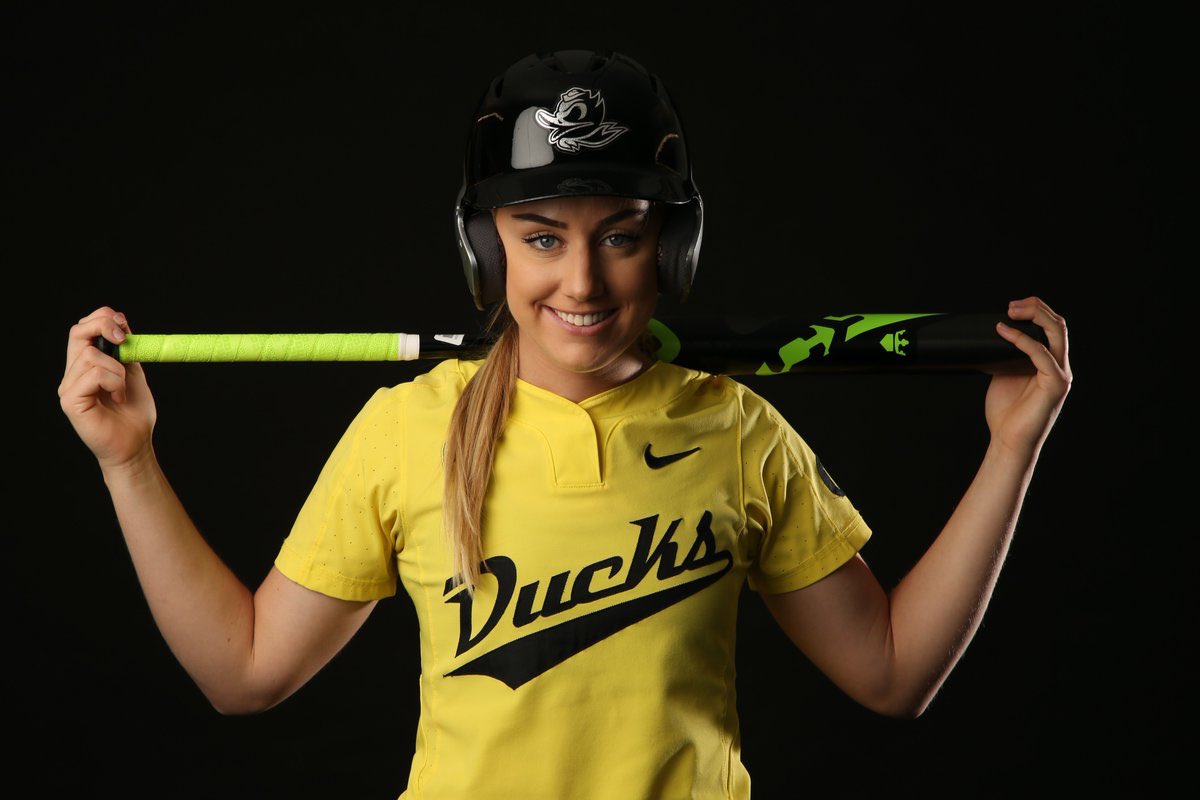 With the new NCAA transfer rules going into effect this past Monday, people have been holding their breath waiting for the first domino to fall. That happened yesterday with the announcement of Oregon's Miranda Elish's removal from the 2019 team roster.
Elish garnered second-team All-American, first-team All-Conference, and first-team All-Region honors in 2018 and was again expected to play a key role in the Ducks' 2019 success.
Since the announcement of Elish's plans to transfer, it was discovered that sophomore Lauren Burke has also been removed from Oregon's roster.
Burke, a Eugene native and hometown hero, compiled an impressive freshman campaign. She was a Pac-12 All-Freshman team selection, recorded a .351 batting average, and hit three home runs over 36 games. Burke was considered to be another big piece of the puzzle for the Ducks in 2019.
Both Elish and Burke have released statements via Twitter addressing their plans to transfer. You can read Elish's here and Burke's here.
Now that wheels have been put into motion and the transfer portal has been up for a few days, what do we know about these new rules and procedures?
1. The transfer portal is only for universities and coaches, it is not accessible to the public.
2. Compliance departments across the country are still learning the portal and how to navigate these new rules and procedures. Sources shared that sometimes compliance departments are not always given tons of training or clarifications until after legislation goes into effect and situations present themselves to work through.
3. With the above being said, sources have shared that while universities can no longer block contact between a student-athlete and another university they can essentially "object" to the one-time transfer exception. This would result in a transferring student-athlete being required to sit out one year at any destination. Sources have said it does not appear that universities can specify specific schools to object to and that it is an "all or nothing" decision.
4. All appeals and waiver processes are still enact should a transferring student-athlete wish to pursue any issues or decision with the NCAA.
Rumors are swirling about potential destination for Elish and Burke with Texas at the top of the list. It is also worth noting that Elish's sister, Madi, is a 2021 commit for the University of Arizona. The big questions that remain to be seen are: will Elish and Burke try to rejoin Coach Mike White in Texas? Will Oregon object to the one-time transfer exception? Do Elish and Burke have other plans? Are they looking to transfer somewhere together? And will either willingly sit a year in order to transfer to another program in the Pac-12?
Time will tell!