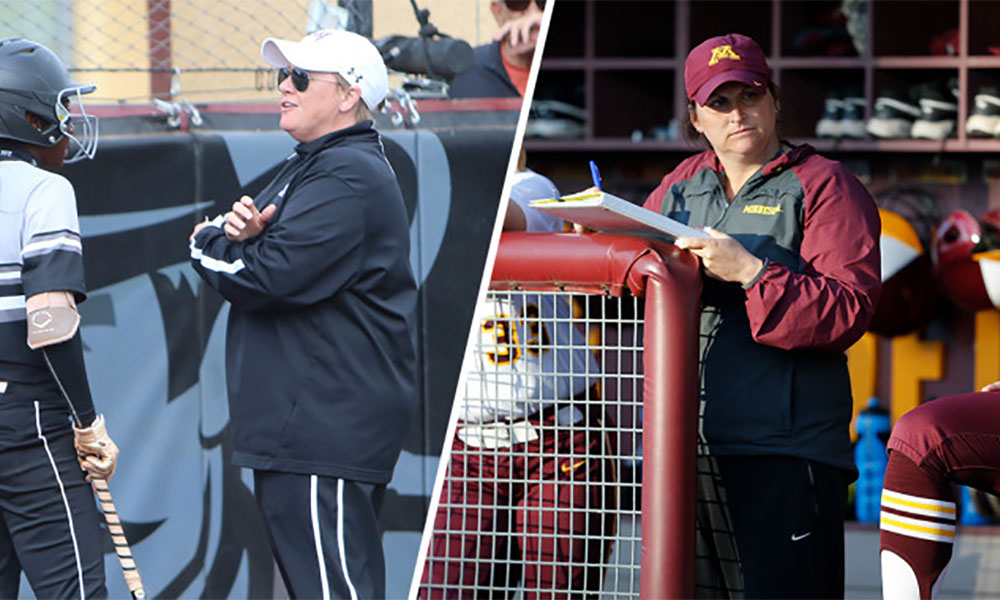 Minnesota will have a familiar face in the dugout this upcoming season as Piper Ritter will return for her 11th season with the Gophers announced on Tuesday. There was speculation if Ritter would stay at Minnesota after Jessica Allister left Minnesota to go to Stanford to be the Head Coach on July 18. Ritter, however, will remain at home with the school where she has played and coached for a combined 14 seasons to work with new Head Coach Jamie Trachsel.
"Her history and success with Minnesota softball made her my top choice to continue to lead the Gopher pitching staff," said Trachsel in a press release on Tuesday. "There is no question she is renowned as one of the best pitching coaches in the country.  Her ability to evaluate, attract, and develop top tier pitchers has directly contributed to the rise of Minnesota softball on a national level.  In this next chapter of Minnesota softball, I look forward to working and accomplishing great things together. This program is lucky to have her; she is Minnesota softball."
The history of Minnesota pitchers cannot be written without naming Ritter. Ritter was one of the most accomplished pitchers in program history playing from 2001-04. She earned All-Big Ten honors all four years at Minnesota, including a first-team selection in 2003 as well as garnering NFCA All-Mideast Region accolades three times during her career. Ritter also helped lead the Gophers to the NCAA Regional Tournament twice (2002 and 2003).
Many of  Ritters records have been broken. They were broken by players she has coached in Brianna Hassett, Sara Moulton and Sara Groenewegen.
Gophers Head Coach Jamie Trachsel also announced on Tuesday the hiring of Catherine Heifner to be the hitting coach replacing Jessica Merchant who left to join Allister at Stanford. Heifner comes from New Mexico State where she spent 14 years, the last 11 as an associate head coach.
"It's an honor to work with Cat and Coach Trachsel and continue to be a Gopher," said Ritter in a press release. Cat Heifner is a widely respected hitting coach, and I'm excited for to be at Minnesota. Our coaching staff possesses experience and a passion for developing young women."
This upcoming season Ritter will have a young pitching staff to work with that will include newcomer Sydney Smith. Smith, who is coming over from LSU where she spent the last two seasons. While at LSU, Smith went 25-11 and maintained a career ERA of 1.64. She recorded 129 strikeouts in 204 innings pitched. She was a 2016 Schutt Sports/NFCA Division I National Freshman of the Year Top-25 finalist.