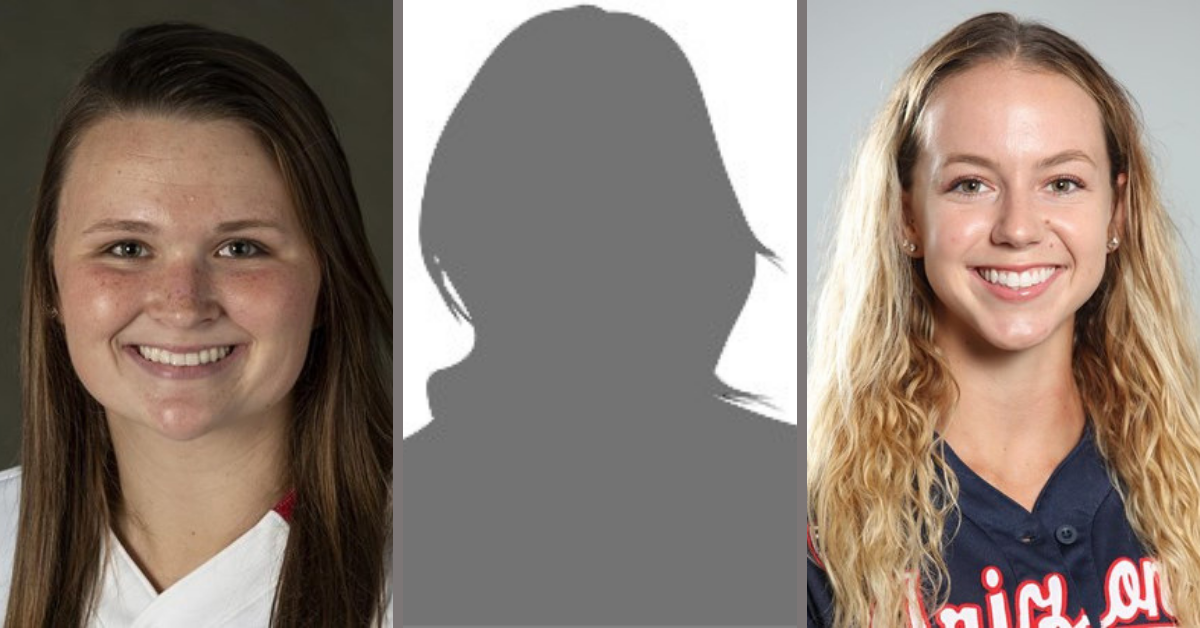 The top three finalists for USA Softball Player of the Year award were announced yesterday and those selected student-athletes are UCLA's Rachel Garcia, James Madison's Megan Good, and Oklahoma's Sydney Romero.
Before we delve into potential snubs, let's present a question: Why does college softball not have a Pitcher of the Year and Player of the Year award? Pitchers have dominated this award since its inception in 2002, as only Stacey Nuveman, Ashley Hanson, and Sierra Romero are the only position players/hitters to win the award.
Previous Winners
Stacey Nuveman (UCLA, 2002)
Cat Osterman (Texas, 2003, 2005 and 2006)
Jessica Van der Linden (Florida State, 2004)
Monica Abbott (Tennessee, 2007)
Angela Tincher (Virginia Tech, 2008)
Danielle Lawrie (Washington, 2009 and 2010)
Ashley Hansen (Stanford, 2011)
Keilani Ricketts (Oklahoma, 2012 and 2013)
Lacey Waldrop (Florida State, 2014)
Lauren Haeger (Florida, 2015)
Sierra Romero (Michigan, 2016)
Kelly Barnhill (Florida, 2017)
Rachel Garcia (UCLA, 2018)
Now lets take a look at who may have had a true case to be included on the final three.
Giselle Juarez, Oklahoma – Are we sure they got the right Sooner? One can argue that Juarez should have gotten the nod. Juarez is 25-1 with a 1.15 ERA on the season which ranks 10th nationally in ERA. The fact the Sooners have a deep staff with Shannon Saile and Mariah Lopez perhaps is reason Juarez got left off.
Amber Fiser,Minnesota – The Gophers would not be in the Super Regionals without Amber Fiser who has taken her game to next level. The Big Ten Pitcher of the Year, Fiser ranks in top ten in wins (29), strikeouts ( 328), strikeouts per seven innings (9.70), as well as 13th in ERA (1.18).
Kayla Konwent, Wisconsin – Konwent ranks in the top five nationally in batting average (.459), doubles (21), on base pct (.582) as well as 14th in hits (78), and 11th in total bases (146). Konwent helped get Wisconsin within one victory of a Super Regional and was the Big Ten Player of Year.
Abbey Cheek, Kentucky- You can make the argument that Cheek is the most feared hitter in the sport. Cheek ranks 11th in nation in batting average (.441) and home runs (20), as well as third in on base percentage (.617) compiling those statistic in just 145 at bats as Cheek was walked 64 times this season. She was the SEC Player of Year.
Jessie Harper, Arizona- The biggest snub perhaps is how Harper did not even make the top ten finalist list? Harper leads nation in home runs (28), is fifth in RBIs (69), third in Total Bases (161), and 11th in Slugging Pct (861).
Bailey Hemphill, Alabama – Hemphill is tied for third nationally in home runs (23), second in RBIs (76), 18th in slugging (822), and top 20 in total bases.
I believe Rachel Garcia is best player in college softball and should win her second consecutive Player of the Year award although if Megan Good were to lead JMU to series win over Garcia's Bruins, that could flip the vote to Good. But one also wonders if this is destined to go to Sydney Romero who would join her sister Sierra as Player of the Year award winners.
One thing is for sure, it is time for softball to adapt to the times and add a Pitcher of the Year award along with Player of the Year.