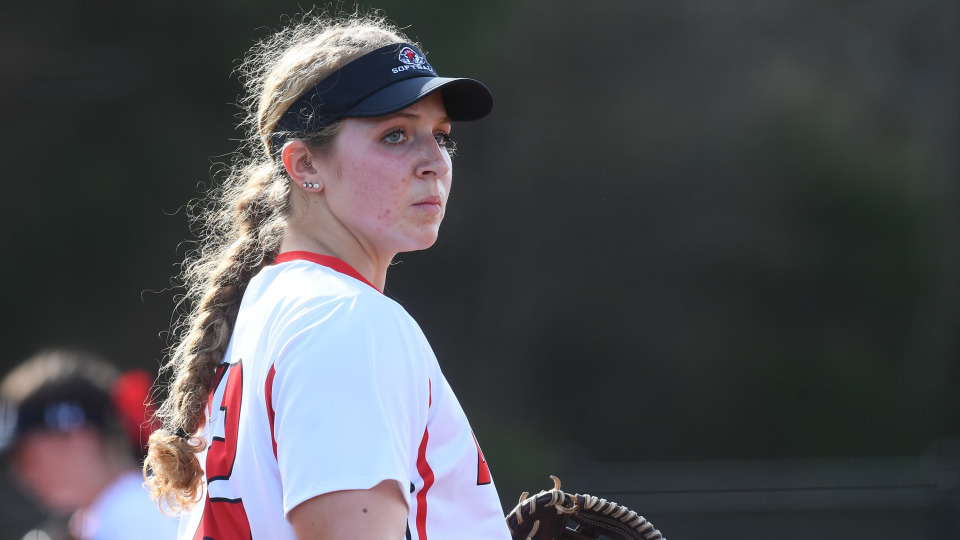 This Off-season has been busy, with plenty of player movement the past couple of weeks with some key players going to new places. Here are the latest player moves.
Katie Prebble Transfers from Gardner-Webb to South Carolina 
She's an All-American.
She's Conference Player of the Year.
She's Conference Freshman of the Year.
Now, Katie Prebble is a Gamecock.

Everyone give a warm Carolina welcome to Katie! #Gamecocks pic.twitter.com/ijpX8OE6IJ

— Gamecock Softball (@GamecockSoftbll) July 20, 2018
The NFCA All-American and Big South Player of the Year, Katie Prebble is going to South Carolina after one season at Gardner-Webb.  Prebble hit 23 Homers with 71 RBI's.
Cielo Meza Transfers from Long Beach State to Arizona State 
https://twitter.com/ASUSoftball/status/1016821612887171072
After two seasons at Long Beach State, Pitcher Cielo Meza is headed to Tempe to play for Arizona State. Meza won Big West pitcher of the year honors in 2018 helping lead Long Beach State to the NCAA Tournament ironically in the Tempe Regional.
Gabby Sprang Transfers from Tennessee to Oklahoma State 
OFFICIAL: Former Tennessee standout @gabbysprang27 has signed her letter of intent and will join the #OKState family this year!

▶️ https://t.co/Gk1r2xP0bs pic.twitter.com/DEQp0q3EZx

— Cowgirl Softball (@CowgirlSB) July 13, 2018
The busy offseason for Oklahoma State continued with another pitcher from the SEC transferring in. Earlier this month former Texas A&M pitcher Samantha Show transferred to Stillwater. Now she will be joined by Gabby Sprang who comes over after one season at Tennessee. Sprang had a 3.40 ERA in 35 innings with the Lady Vols in 2018.
Sydney Springfield Transfers from LSU to Oklahoma State 
OFFICIAL: Former LSU standout Sydney Springfield has signed to compete with the Cowgirls in 2019! #okstate

▶️ https://t.co/7bndETQGqP pic.twitter.com/uPT66UZFP4

— Cowgirl Softball (@CowgirlSB) July 10, 2018
Springfield leaves LSU after two seasons to transfer to Oklahoma State. Springfield, Sprague, and Show are all three SEC players that will now be on Cowgirls roster for 2019.
Kansas Adds Hannah Todd and Kirsten Pruett
Welcome to the #KUsoftball family, Kirsten and Hannah!!!

➡️ https://t.co/fdjKzV1c3h pic.twitter.com/pUdi0io6o0

— Kansas Softball (@KUSoftball) July 17, 2018
Kansas added two pitchers in Hannah Todd who comes over from North Carolina and Kirsten Pruett who comes from Louisiana. Both are coming in as sophomores for the 2019 season after limited action in 2018 at their respective schools.
We are very excited to add Kirsten and Hannah to the Jayhawk softball family this week,"  Head Coach Megan Smith said in Kansas press release. "Both are extremely eager to compete and help lead our team to success this season. They will add depth to our pitching staff, and their contrasting pitching styles will complement our staff's versatility very well. Kirsten is a fierce competitor who has tremendous spin and command of her pitches, while Hannah's power-pitching style makes her a force in the circle because of her high velocity."
UAB Adds Jenna Olszewski and Dylinn Stancil
Jenna Olszewski comes from Auburn where she played in 25 games with three starts as a freshman. Olszewski is from Hoover, Alabama.
https://twitter.com/UAB_SB/status/1017043423482863616
Stancil comes over after two seasons at Ole Miss where she appeared in 86 games starting 69 between second and third base for the Rebels.
https://twitter.com/UAB_SB/status/1016706431188389889
Shelby Henderson Transfers from Lamar to Texas Tech 
https://twitter.com/TexasTechSB/status/1013863162880430080
Shelby Henderson comes to Texas Tech after two seasons at Lamar. Henderson is coming off a season in 2018 where she was a second-team All-Southland honoree with 44 RBI's.
Lauren Rice transfers from Missouri to Ohio State 
https://twitter.com/OhioStateSB/status/1015243606213451776
Pitcher Lauren Rice becomes the latest Tiger to transfer out of Missouri as Rice is joining the Buckeyes. Rice comes to the Buckeyes after one season at Missouri where she led Missouri in wins (12), games appeared (35) and ERA (3.25).
Tatum Ksiaek Transfers from Marshall to Iowa State 
https://twitter.com/CycloneSB/status/1017130246494212102
Tatum Ksiaek is coming home after limited action in 2018 at Marshall. Ksiaek is from Bondurant, Iowa.
"We're excited about adding Tatum to our pitching staff," Iowa State Head Coach Jamie Pinkerton said in Iowa State press release. "She's a player that we're looking to come in and have a chance to provide valuable depth to our staff."
North Dakota State Adds Cara Beatty and Sam Koehn 
The Bison added a couple of players  to their 2019 roster with additions of Cara Beatty and Sam Koehn
#NDSUBison Softball Adds Iowa State Transfer Cara Beatty to Roster #SummitSB https://t.co/xPHzMr9F2I

— NDSU Softball (@NDSUsoftball) July 19, 2018
Beatty comes over after one season at Iowa State where Beatty saw limited action.
#NDSUBison Softball Adds Marshall University Transfer Sam Koehn to Roster #SummitSB https://t.co/htIUIQ2VpS

— NDSU Softball (@NDSUsoftball) June 29, 2018
Koehn started 28 games in 2018 with 21 coming at third base in her only season at Marshall.