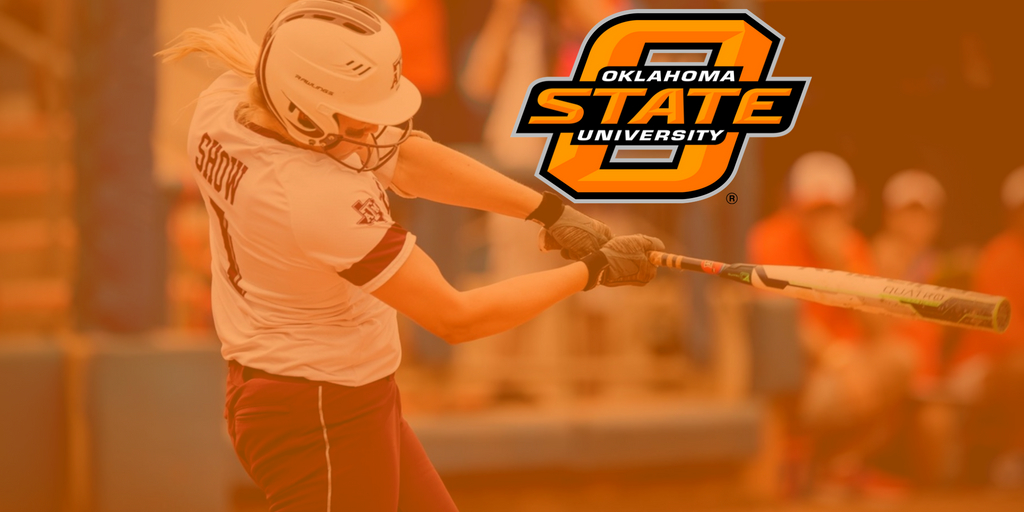 Samantha Show: "I loved the coaching staff, they were honest and real with me, and I loved it. I also really loved Stillwater, it was a small town, not overpopulated and I fell in love."
FPN:–  Who helped you through the process?
Show: "My parents and my boyfriend helped me through the process. Keeping me grounded and allowing me to make the decision myself. They offered great advice!"
Show: "Once I took my visit to OSU I knew it's where I was going to end up. I took my other visits to confirm my feelings toward OSU."
FPN:  Who has been an influence in you playing softball?
Show: "My dad has been a huge influence. He caught me through all my lessons and was my coach for most of my life. He's always brutally honest with me and always supports me."
FPN:– What do you bring to Oklahoma State?
Show:  "I'm going to bring energy. That's one thing Coach G was super pumped about, I play with tons of emotion and he wanted more of that on the team."
FPN: Who is your favorite athlete and why?
Show:– "My favorite athlete is Marcus Stroman! He's a pitcher for the Toronto Blue Jays. He's a competitor, works hard, and has defined every stereotype of a professional athlete and he plays with emotions and backs it up with his skills."
FPN: What are the goals you hope to accomplish while at Oklahoma State both on and off the field?
Show: "I hope to help the team win a national championship obviously (laughs), but I really want to put OSU on the map of competitive softball schools. I believe that with myself, the other recruits and the team that we will let the world know who OSU Softball is and that we're here to win it all."