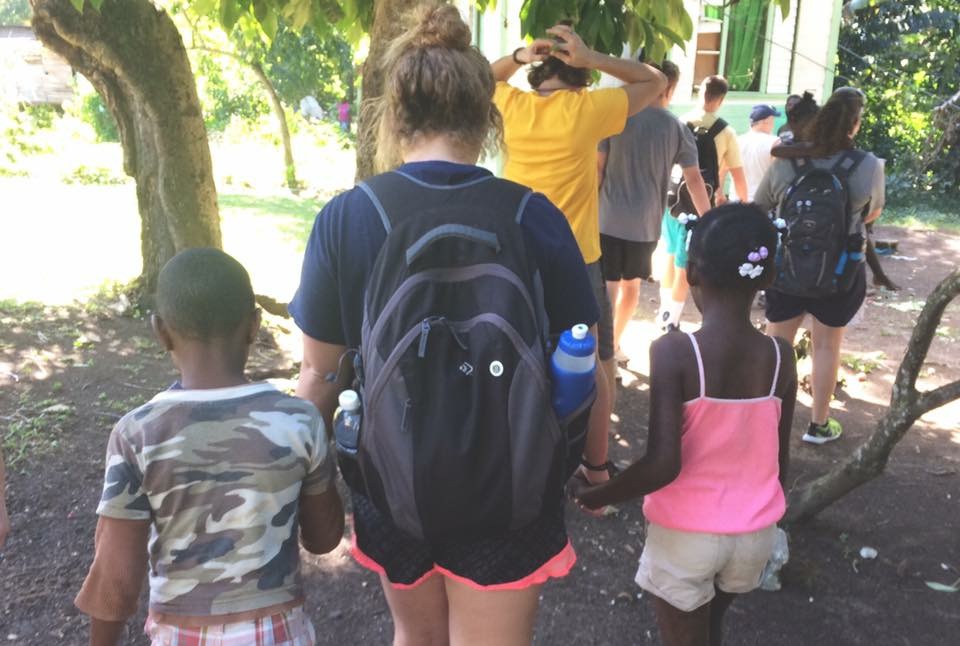 Savannah Weaver, a Gaines, MI. native, graduated in December 2017 from Spring Arbor University with her criminal justice degree in hand and bright plans for the future. She is currently pursuing her forensic psychology degree online through Arizona State University and coaching a local 12U softball team.
Weaver also graduated SAU as a proud alumna of the Cougars' softball team. A four-year starter, Weaver had a very successful career batting .324 over four seasons, recording 84 RBIs, and earning a spot on the Crossroads League's Gold Glove team in her senior season.
Spring Arbor University requires all its students to take a three-week study abroad trip before graduation. When the list of destinations was released, Weaver selected Jamaica.
"I'm still speechless. I went almost two years ago and I still struggle to find words for how amazing the experience was," said Weaver. "I went with a class and a professor and we just went around the island for three weeks and lived among the locals. We bought locally, we stayed locally, we ate locally. We didn't stay at the European or the American resorts, we stayed away from those."
During the trip, Weaver and her classmates intimately experienced the local culture, people, and lifestyle of Jamaica. She remembers hiking into the mountains to bring water to a village that had gone without freshwater for some time and playing with the children.
Another day, Weaver visited an orphanage where she had an experience that has stuck with her since.
"I'd gone to an orphanage and there was a little boy just sprinting around with no shoes on, just running on rocks and broken glass. And the lady in charge there told us that he wanted to be the next Usain Bolt. And it just kind of broke my heart because I really sat back and thought about how much we take for granted here and what resources we have," Weaver said. "I just thought about how many families just throw their softball stuff in the garage and don't touch it ever again. It took me awhile, took me over a year to finally realize I needed to do something about this."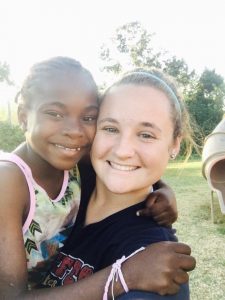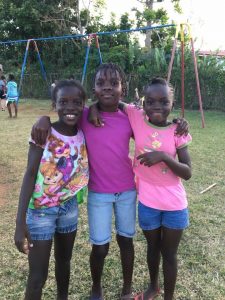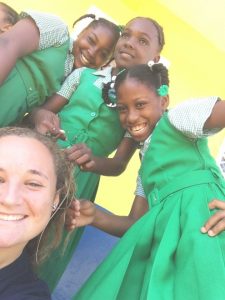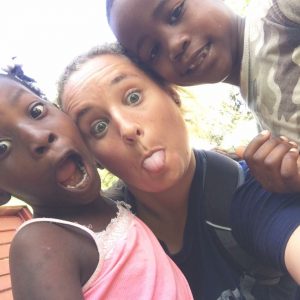 So Weaver got to work. She contacted the Jamaica Little League Baseball and Softball Organization through Facebook and took to Twitter with a plan to collect baseball and softball equipment for donation.
"I contacted the director and they got back to me and said your donation could be enough to get softball started in high schools down there because they don't even have that yet."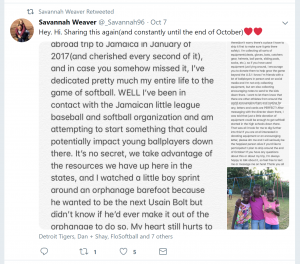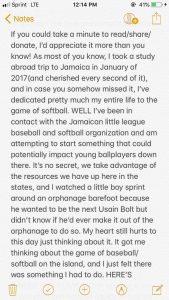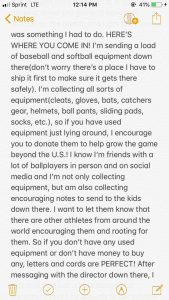 Weaver is collecting pretty much everything and anything to send to the Jamaica Little League from pants and hats to helmets, gloves, and cleats. Really anything they can use to help provide more kids with the opportunity to play baseball and softball. She is happy and even a little surprised by everything that has been donated so far but is still striving to collect more!
"A lot of my friends have pitched in for shipping costs which wasn't even something that I thought about. I just kind of accepted I would take care of shipping but then I had some friends that didn't have any baseball stuff but said here you go for shipping, and that was very touching."
To help Savannah Weaver and make a donation, please contact her at: savannah.weaver@arbor.edu
Jamaica Little League Baseball and Softball on Facebook: https://bit.ly/2R4XUhc